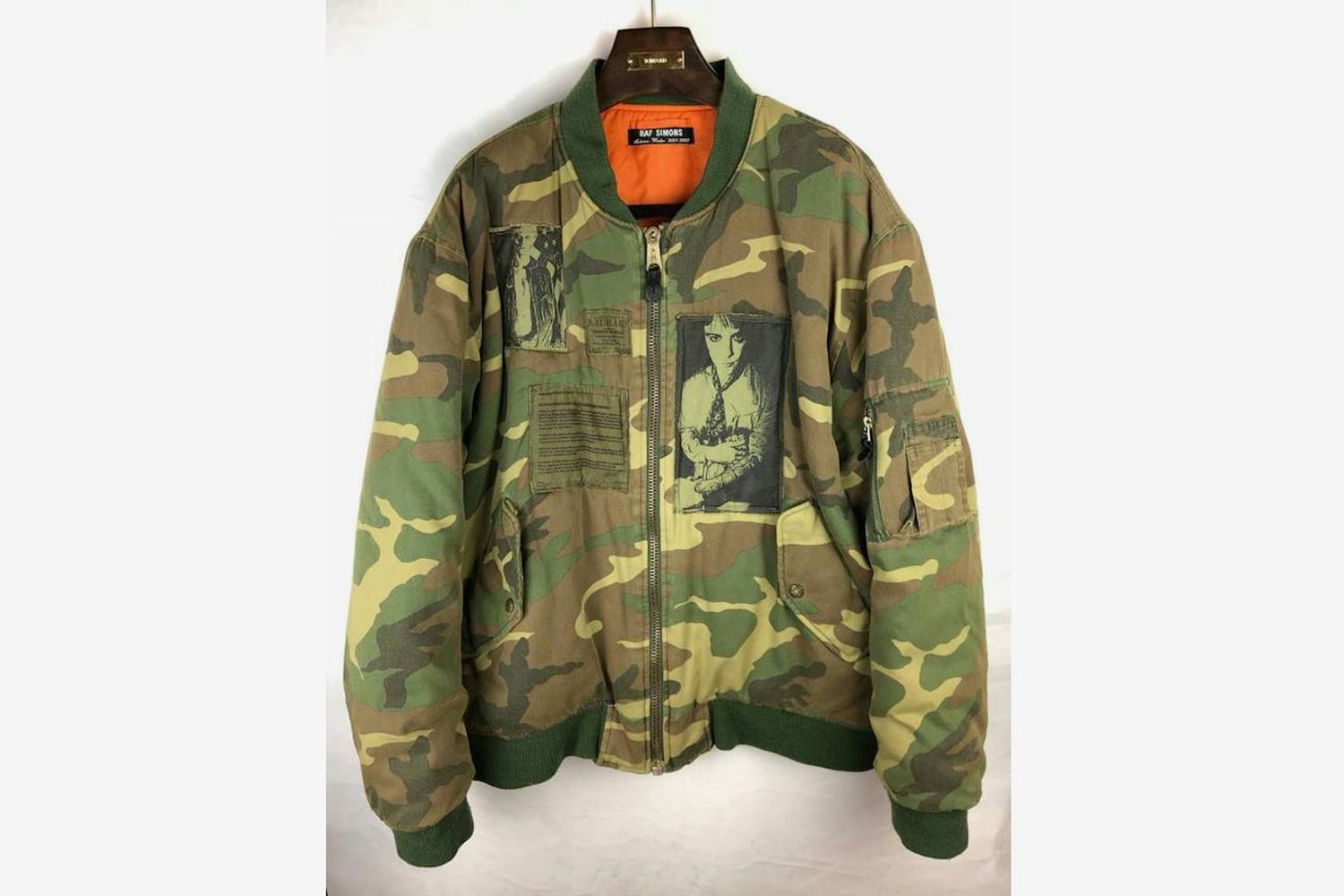 Grailed has solidified itself as the top source for archive designer menswear with a wide range of offerings, and recently, the premier e-commerce platform just announced its highest sold item to date.
A grailed user forked over a staggering $47,000 for the super rare "Riot Riot Riot Camo Bomber" from Raf Simons' Fall/Winter 2001 collection, and the silhouette is regarded as one of the ten most iconic Raf Simons pieces of all time.
Additionally, the jacket proves that Raf Simons is always ahead of the game, as the iconic faded and patched camouflage piece from 2001 was even admired greatly by celebrities, including Kanye West and Kim Kardashian, both of whom were photographed flaunting the bomber on the street.
Was the $47K price tag too steep? Don't forget to share your comments below.
Up next, this cozy Burberry shearling jacket will set you back some $5,000.