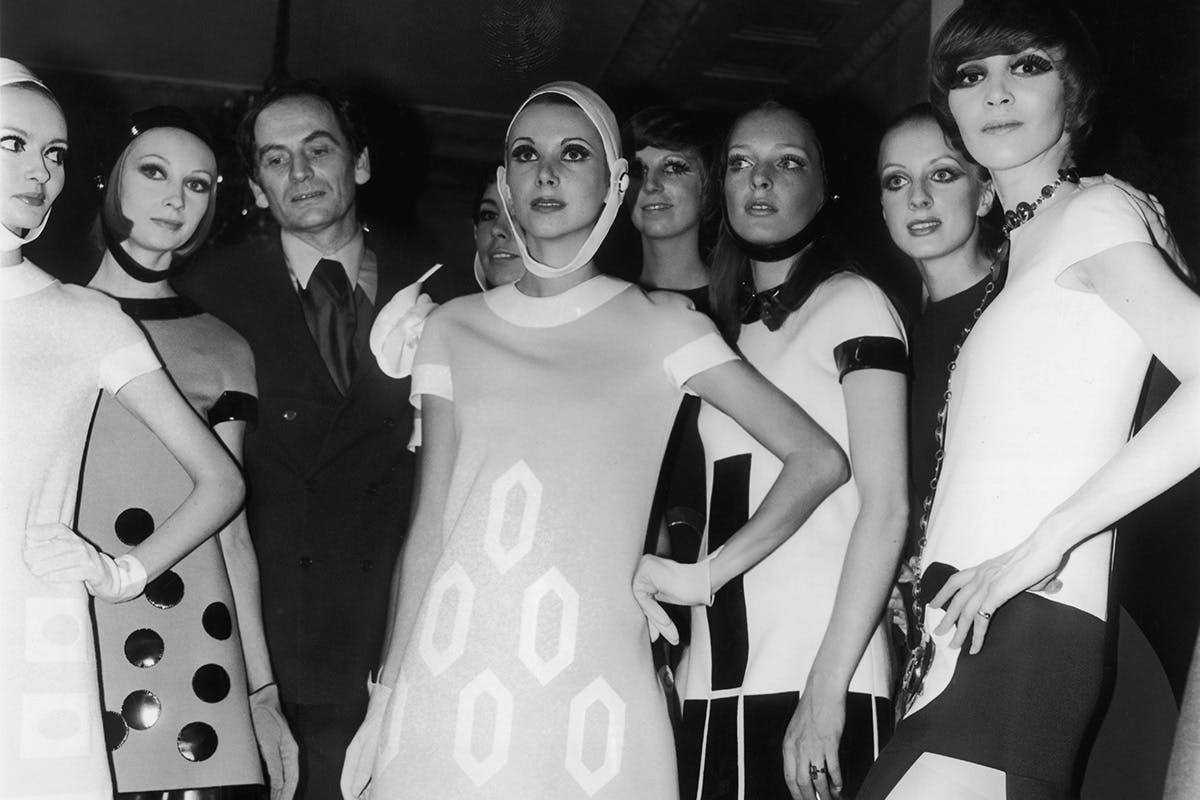 Fashion documentaries have been taking the world by storm in recent years, and it's easy to see why. With their eye-catching visuals and in-depth exploration of the fashion world, these documentaries offer a fascinating glimpse into one of the most exciting and dynamic industries around. From the high-stakes drama of fashion week to the behind-the-scenes workings of top designers, fashion documentaries are the perfect way to learn about all the nitty-gritty details that make the fashion world go round.
One of the great things about fashion documentaries is that they showcase the incredible creativity and artistry that goes into fashion design. From the sketching and draping, to the final runway show, these documentaries give you a front-row seat to the entire process, and you'll be blown away by the amount of talent and hard work that goes into creating a stunning fashion collection.
So, if you're looking for a way to dive deeper into the fashion world and get a behind-the-scenes look at the designers, models, and industry insiders that make it all happen, then it's time to grab some popcorn and settle in for some serious fashion documentary binges. Whether you're a seasoned pro or a newcomer to the fashion world, you're sure to find something to love in this exciting genre of film.
We've selected 25 of the best fashion documentaries of all time for your viewing pleasure. Enjoy!
Streetwear Documentaries
Sneakerheadz
Year: 2015 Directors: David T. Friendly, Mick Partridge Rotten Tomatoes: 55 percent
While Sneakerheadz has been criticized for helping to spread the consumeristic frenzy around sneaker drops, the documentary is a pretty real look at the lengths sneakerheads will go to cop a pair of coveted kicks. It's a fashion documentary about sneakers but that on the contrary can also give a good glimpse at how consumer culture, hype and celebrities are influencing the desires of a growing population always on the lookout to cop the next-big-thing.
The Next Black
Year: 2014 Director: David Dworsky, Victor Köhler Rotten Tomatoes: N/A
Patagonia's Rick Ridgeway and adidas' Matthew Hymers are just some of the industry folks dishing intel in The Next Black, a documentary that profiles specific brands at the forefront of redefining what we wear. And as in recent years, technology, sustainability and new models of consumption are becoming more and more a focus of discussion, why not get ahead of the conversation and learn more from industry's experts about the future of clothing.
Built to Fail
Year: 2017 Directors: Bobby Kim, Scott Weintrob Rotten Tomatoes: N/A
The Hundreds founder Bobby Kim examines the world of streetwear in fashion documentary Built to Fail, starting with skate and punk subcultures up to the $70 billion industry it had become by 2017. The film includes conversations with industry insiders such as Rick Klotz of Freshjive, Spanto of BornxRaised, and A$AP Rocky. A streetwear fashion documentary essential not only to learn about the history of this style, but also discover what the experts have to say about the current trends and hype around some of the best brands out there.
Behind-the-Scenes with Virgil Abloh for #LVMenFW21
Another on the list but not necessarily following a traditional format is the streetwear fashion documentary that goes behind the scenes at LV Fall collection of 2021. You get an exclusive and intimate glimpse into the Virgil Abloh's creative process and inner monologue while seeing how individual pieces were constructed, mainly in Milan, and key looks pulled together.
Part 1 - https://www.youtube.com/watch?v=tCIylYtd8DA
Part 2 - https://www.youtube.com/watch?v=YSYmtaBuRu0
Fresh Dressed
Year: 2015 Director: Sacha Jenkins Rotten Tomatoes: 90 percent
Featuring interviews with Kanye West, Pharrell Williams, Sean Combs, and many others, Fresh Dressed is a fashion documentary that chronicles the history of hip-hop fashion. The documentary goes from southern cotton plantations to '70s gangs in the South Bronx, corporate America, and how freedom of expression helped to bring street style to the mainstream.
COLETTE MON AMOUR
Year: 2020 Director: Hugues Lawson-Body Rotten Tomatoes: N/A
Three years after the closing of the iconic Parisian shop, Colette Mon Amour provides an inside look in the days leading up to and following the retail location's closing. Co-produced by Highsnobiety, La Pac, and Eliane Lawson-Body, the film features exclusive interviews and testimonials from Kanye West, Pharrell Williams, Virgil Abloh, Kaws, and other notable industry figures. Each share their memories of the concept shop and its effect on the fashion industry and youth culture.
Fashion Documentaries About Activism & Culture
The True Cost
Year: 2015 Director: Andrew Morgan Rotten Tomatoes: 63 percent
As the world wakes up to the consequences of fast fashion, The True Cost helps slide the curtain back even further. This fashion documentary shows viewers a glimpse of the effect fashion consumption is having on people and the planet, posing the question: Who really pays the price for our clothing obsession?
Notebook on Cities and Clothes
Year: 1989 Director: Wim Wenders Rotten Tomatoes: 70 percent
Cult German filmmaker Wim Wenders profiles Japanese designer Yohji Yamamoto in Notebook on Cities and Clothes. The documentary follows Yamamoto as he readies a new selection of designs for Paris Fashion Week and features commentary by Wenders on the nature of cities, identity, and modernity.
Luxury Fashion Documentaries
McQueen
Year: 2018 Directors: Ian Bonhôte, Peter Ettedgui Rotten Tomatoes: 99 percent
No surprise this documentary made the cut for the best fashion documentaries of all time. This stunning documentary examines the life, career, and legacy of Alexander McQueen. McQueen explores the designer's beginnings as a tailor and the launch of his eponymous line all the way up to his untimely death, all told through interviews with his closest friends, family, archival footage, and beautiful visuals.
Dior and I
Year: 2015 Director: Frédéric Tcheng Rotten Tomatoes: 83 percent
Dior and I is a gripping behind-the-scenes look at Raf Simons' first haute couture collection for Dior. The documentary not only applauds Simons' artistic vision but is something of a love letter to all the seamstresses who help make his dream a reality.
7 Days Out
Year: 2018 Director: Andrew Rossi Rotten Tomatoes: 100 percent
Each episode of Netflix docuseries 7 Days Out looks at a different cultural event, going behind the scenes to deliver the inside scoop about what actually goes into pulling them off. The fifth episode documents the lead-up to a 2018 Chanel haute couture fashion show, tracking the late Karl Lagerfeld as he oversees every decision.
Want more Lagerfeld? The documentary Lagerfeld Confidential is also worth a watch.
L'Amour Fou
Year: 2011 Director: Pierre Thoretton Rotten Tomatoes: 61 percent
By far one of the best fashion documentary out there, L'Amour Fou dissects the life and legacy of French couture legend Yves Saint Laurent, from his design role at Dior to his relationship with YSL co-founder Pierre Bergé, moving through the opening of the label to Saint Laurent's celebrity friends, addictions, and everything in between. No questions asked, this has to be a must-watch in the list.
The Artist Is Absent
Year: 2015 Director: Alison Chernick Rotten Tomatoes: N/A
Another profile piece, short film The Artist Is Absent is about Martin Margiela, chronicling the evolution of his eponymous label and the designer's influence on the fashion industry as a whole.
Marc Jacobs & Louis Vuitton
Year: 2007 Director: Loïc Prigent Rotten Tomatoes: N/A
From 1997 to 2014, Marc Jacobs was creative director of Louis Vuitton. This fashion documentary looks at how he broke down barriers and helped redefine the house as a luxury fashion label, offering candid interviews with Jacobs himself and insiders such as Catherine Deneuve, Uma Thurman, Sofia Coppola, among others.
Very Ralph
Year: 2019 Director: Susan Lacy Rotten Tomatoes: N/A
A documentary about the origin and the upgrowth of the fashion label Ralph Lauren. Beautifully executed, compelling insights into the designer's creative process, the inevitable ups and downs, this doc has it all.
The Director: An Evolution in Three Acts
Year: 2013 Director: Christina Voros Rotten Tomatoes: N/A
Before Sabato De Sarno took over as creative director after the sudden exit of Alessandro Michele, Gucci was helmed by another compelling force: Frida Giannini. In The Director: An Evolution in Three Acts, filmmaker Christina Voros spends 18 months examining Giannini's work, her intricacies, inspirations, and quiet power. Simply put, this Gucci documentary is not only important to understand the brand but also its evolution and its future.
Fashion Victim: The Killing of Gianni Versace
Year: 2001 Director: James Kent Rotten Tomatoes: N/A
Before The Assassination of Gianni Versace dropped on Netflix, the BBC documented the shocking 1997 murder of Gianni Versace. Fashion Victim looks at the events leading up to the crime, as well as the impact Versace's death had on the fashion industry and those closest to him.
Dries
Year: 2017 Director: Reiner Holzemer Rotten Tomatoes: N/A
Dries Van Noten is the focus of fashion documentary Dries, in which director Reiner Holzemer tracks the designer for a year to create an insight into how four of Van Noten's collections came together, from conception and fabric selection to embroidery, printing processes, and execution. By far the most important Belgian designer, this fashion documentary is also beautifully produced and extremely balanced in its narrative.
Westwood: Punk, Icon, Activist
Year: 2018 Director: Lorna Tucker Rotten Tomatoes: 76 percent
Westwood: Punk, Icon, Activist highlights the multifaceted and fascinating career of the late great icon Vivienne Westwood. The documentary covers many angles, from Westwood's beginnings in the punk scene with Sex Pistols manager Malcolm McLaren, to her distinctive fashion label and activist campaigns.
Fashion Documentaries Abput Events, Publications & Icons
The First Monday in May
Year: 2016 Director: Andrew Rossi Rotten Tomatoes: 77 percent
If you spend every year browsing pictures of Anna Wintour's Met Gala and wondering how she goes about pulling off such a grand, celeb-studded event, The First Monday in May is the inside scoop for you. The documentary focuses on 2015's theme, "China: Through the Looking Glass," and features scenes with Karl Lagerfeld, Jean Paul Gaultier, Rihanna, and more.
Bill Cunningham New York
Year: 2011 Director: Richard Press Rotten Tomatoes: 99 percent
Bill Cunningham New York is one of the best fashion documentaries paying homage to The New York Times' trend-, street style-, and high society-chronicling photographer, who also happens to be one of the most humble humans in the game. Capturing and cataloging Cunningham's legacy, the documentary is stacked with beautiful imagery, humorous anecdotes, interviews, and, of course, great clothes.
The September Issue
Year: 2009 Director: R.J. Cutler Rotten Tomatoes: 83 percent
The September Issue offers a candid look at what goes into piecing together Vogue's September issue, which is largely considered to be every fashionista's annual bible. Even if you don't read Vogue, this is one of the best fashion documentary as it dishes all the dirt, drama, and Anna Wintour-fueled disdain you could hope to see. Drama, Vogue, fashion. What more could hope for!
Diana Vreeland: The Eye Has to Travel
Year: 2012 Directors: Lisa Immordino Vreeland, Bent-Jorgen Perlmutt, Frédéric Tcheng Rotten Tomatoes: 94 percent
Diana Vreeland was the fashion editor of Harper's Bazaar before becoming editor-in-chief of Vogue. She helped launch Twiggy's career, advised Jackie O, and established countless fashion trends that are still visible today. This documentary celebrates one of the most influential forces in 20th-century fashion.
Iris
Year: 2015 Director: Albert Maysles Rotten Tomatoes: 98 percent
Netflix's Iris focuses on Iris Apfel, a witty then-93-year-old New Yorker who was a bold, colorful addition to the city's fashion scene for decades. The documentary champions Apfel's creativity and serves as a reminder that fashion isn't only about following trends; it should be fun and experimental.
The Gospel According to André
Year: 2018 Director: Kate Novack Rotten Tomatoes: 85 percent
Kate Novack profiles André Leon Talley in this documentary, looking at the tastemaker's childhood in the Jim Crow South through to his work at publications such as Women's Wear Daily, W, and Vogue. The film merges interviews with archival footage and was produced by the team behind The First Monday in May.
Unzipped
Year: 1995 Director: Douglas Keeve Rotten Tomatoes: 80 percent
While this fashion documentary follows designer Isaac Mizrahi as he puts together his Fall 1994 collection, the best thing about it is the nostalgia of seeing a who's who of '90s supermodels, including a young Kate Moss, Naomi Campbell, Helena Christensen, Cindy Crawford, and Linda Evangelista.
Casablancas: The Man Who Loved Women
Year: 2016 Director: Hubert Woroniecki Rotten Tomatoes: N/A
John Casablancas — father of Julian (yes, The Strokes Julian) — is generally credited with two things: founding Elite Model Management in 1972 and developing the concept of the supermodel. Thanks to Casablancas, models' careers became the equal of Hollywood stars, and this documentary chronicles a pioneer's rise.
For more documentaries, make sure to check out our selection of the best documentaries on youtube and the ones strictly about hip-hop.