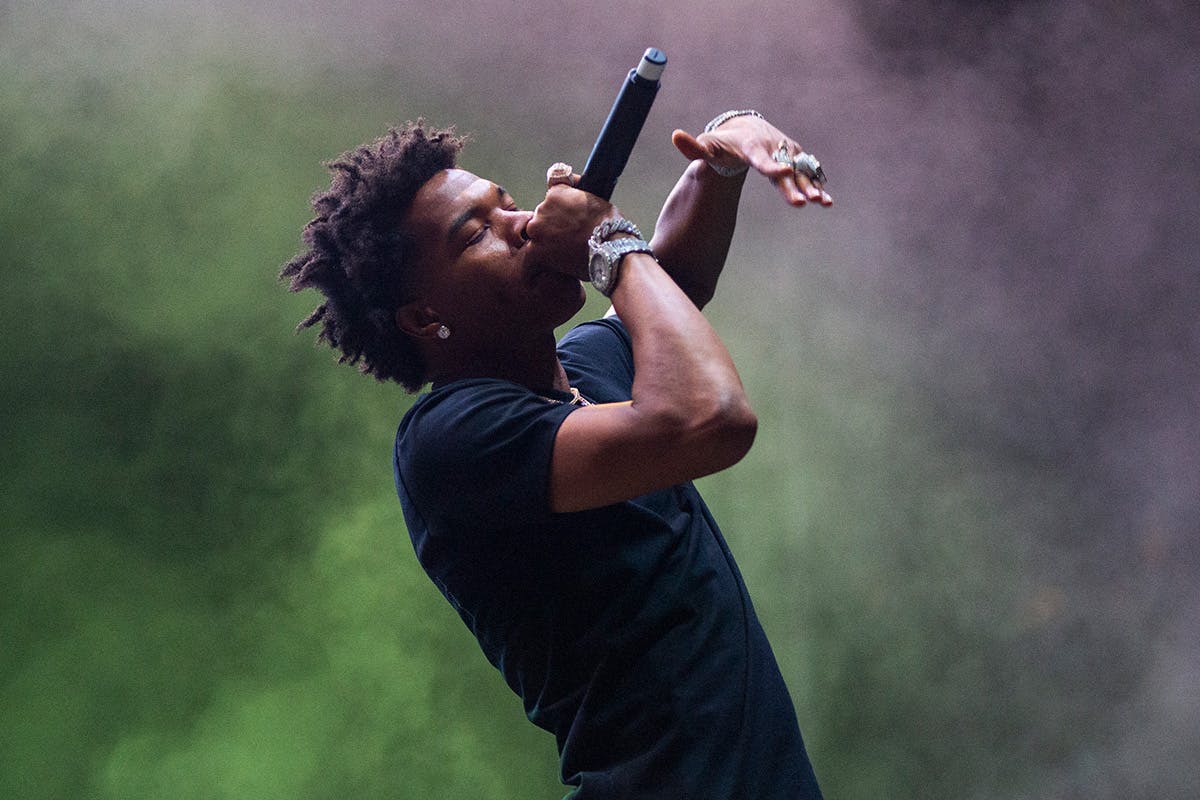 With the 2021 Grammy Awards ceremony, an age-old debate returned over how this year's nominations were a miss – again – and how the institute doesn't understand the music industry it claims to represent. We do this dance every year and at this point, the Grammys are so played out we're starting to wonder if they even matter at all. Here's why.
Like many institutions caught up in the tumult of Black Lives Matter, the Grammys recently made some changes in the name of progress, notably renaming its outdated "urban" category to keep up with the times. However, the nominations for the 63rd annual Grammy Awards proved that little to nothing had changed, indicating that it's dropping of the unofficial N-word was just another classic case of empty virtue signaling.
This year – like every year – the nominations snubbed Black artists like Lil Uzi Vert, Lil Baby, Pop Smoke, Burna Boy, and The Weeknd, despite them topping charts and soundtracking 2020. Noticeably, Afrobeats, Latin, and K-pop acts were once again nowhere to be found in the general categories, despite those genres defining the present and future of music. The Weeknd might claim these laughable nominations are down to "corruption," but honestly the Grammys have never fully grasped the scope of Black music internationally, and maybe never will.
The nominations this year feigned progress but racist categorizing and snubs make it evident how little the Academy paid attention to Black music. While, a Black woman, Beyoncé, received nine nominations – even though she didn't release an album this year – upon deeper inspection, in the haphazard nominations of Black artists it's clear just how hard the Grammys are trying to look diverse.
For instance, Grammy voters want you to believe that albums by Nas, Royce Da 5'9'', Jay Electronica, D Smoke (the winner of Netflix's rap competition show, Rhythm & Flow) – and Post Malone? The Best Rap Album category tries heavily to please rap purists, and while these projects are undeniably good, anyone who actually listens to hip hop can tell you that "this ain't it." Lil Baby's My Turn, Roddy Ricch's Please Excuse Me for Being Antisocial, Pop Smoke's Shoot for the Stars Aim for the Moon, and Lil Uzi Vert's Eternal Atake are among the most commercially successful albums. They defined the year and yet didn't get a single mention.
Here are a few ways the Grammys completely missed the bandwidth of this moment.
When Pop Smoke passed away in February, we lost one of the most promising rappers. Yet through a brilliant posthumous album, we were able to fully appreciate his impact. His passing was an immense loss to the world of hip hop but still, his music brought much-needed celebration to a grim year for Black people. After all, what other artist could have crowds screaming "Bitch, I'm a thot, get me lit," at Black Lives Matter protests? Or have the Woo dance basically replace the electric slide? Given this, it's a big letdown when Pop's "Dior" has to compete for Best Rap Performance with Jack Harlow's "What's Poppin."
And what about Lil Baby's "The Bigger Picture," which dropped at the height of Black Lives Matter protests in June? While so many artists were scrambling to capitalize on the moment, no one else managed to synthesize the general sentiment like Baby. When he rapped "Our people died for us to be free / Fuck do you mean this was a dream," he captured the feeling of Black people being let down over and over by a nation they built. "The Bigger Picture" is nominated for Best Rap Song and Best Rap Performance, however, the fact that there's no place for it in the Best Song of the Year category – but there's space for Post Malone's "Circles" – says enough about the Grammys approximation of hip-hop.
Does anyone even remember Hollywood Is Bleeding? That mediocre Post Malone album that came and went? Well, according to the Recording Academy it's one of the best albums of the year. The Grammys' love for Post Malone is the Macklemore conundrum all over again: He delivers accessible pseudo-hip-hop and, most importantly, he's white. Frankly, the Grammys still haven't grasped that rappers like Pop Smoke and Lil Baby aren't the poster children of rap they hoped for, but their proximity to racialized poverty and inequity means they are hip-hop.
In 2019, when Tyler, the Creator won the Best Rap Album Grammy for IGOR, despite it not being a rap album, he said: "It sucks that whenever we, and I mean guys that look like me, do anything that's genre-bending or that's anything they always put it in a Rap or Urban category." Sadly, this year the Grammys proved that not even that is a given. The Grammys got it so wrong again this year we're not sure whether to laugh or to cry, because its inability to progress is as pathetic as it is disappointing. Or perhaps expecting a historically anti-Black industry to properly credit Black music means we just don't get it.