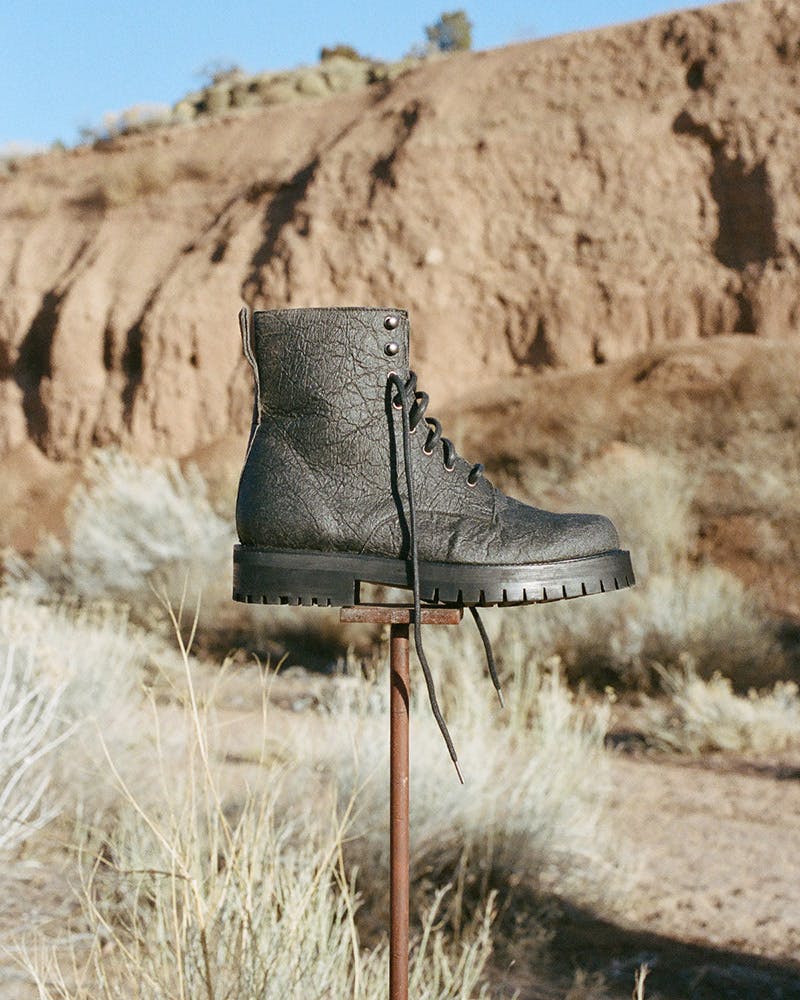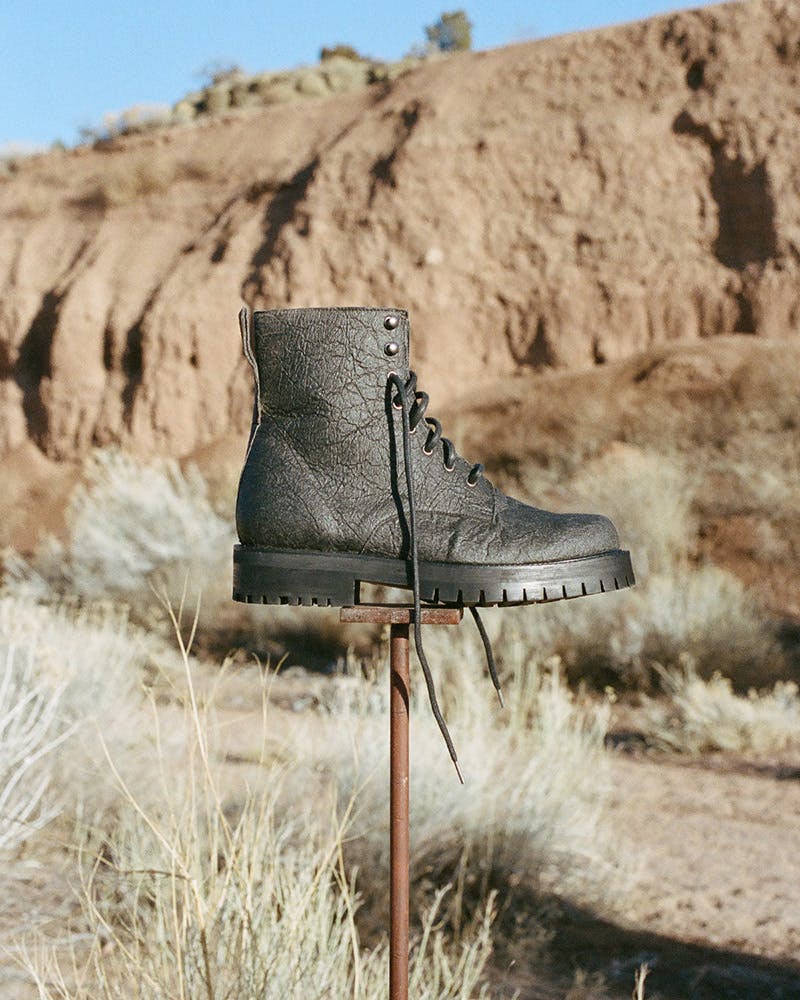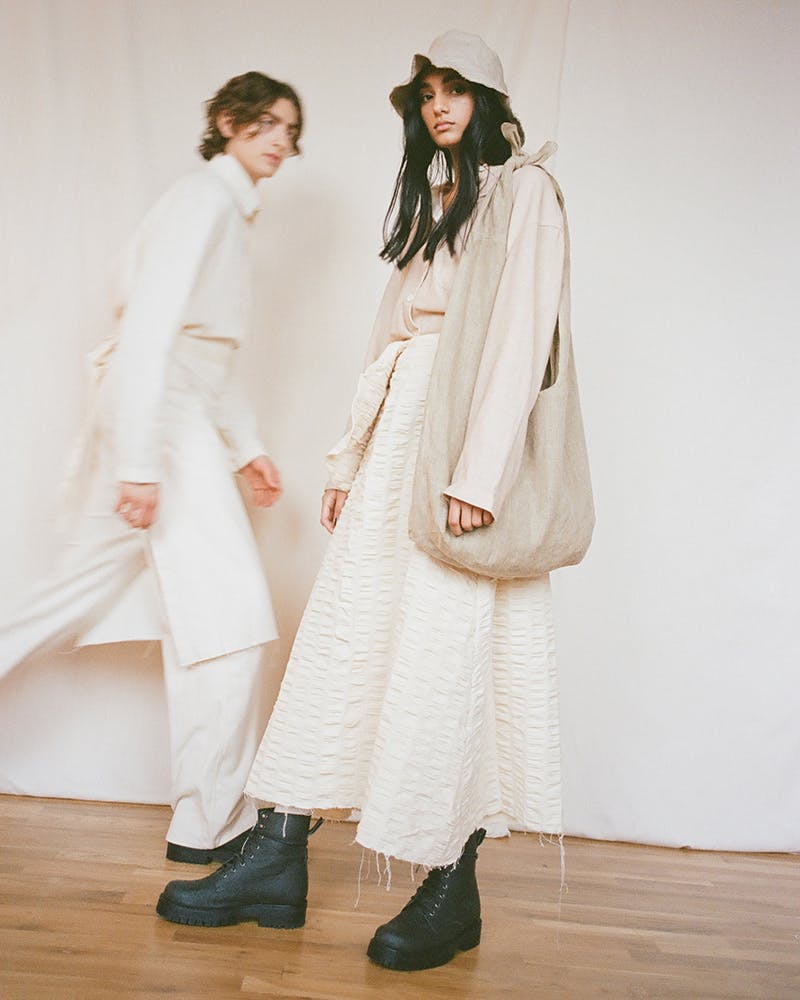 Brand: GROUND COVER
Model: 8 Eye Boot
Key Features:  The fabrication from agricultural waste lends itself to a glorious cracked appearance on the upper, which arrives atop a heavy-duty lug sole that is attached with a repairable Goodyear welt. Additional touches include waxed cotton laces that are threaded through steel aglets, an OEKO-TEX 100 certified microfiber liner, and a removable cork insole. The boot is 100 percent free from animal products.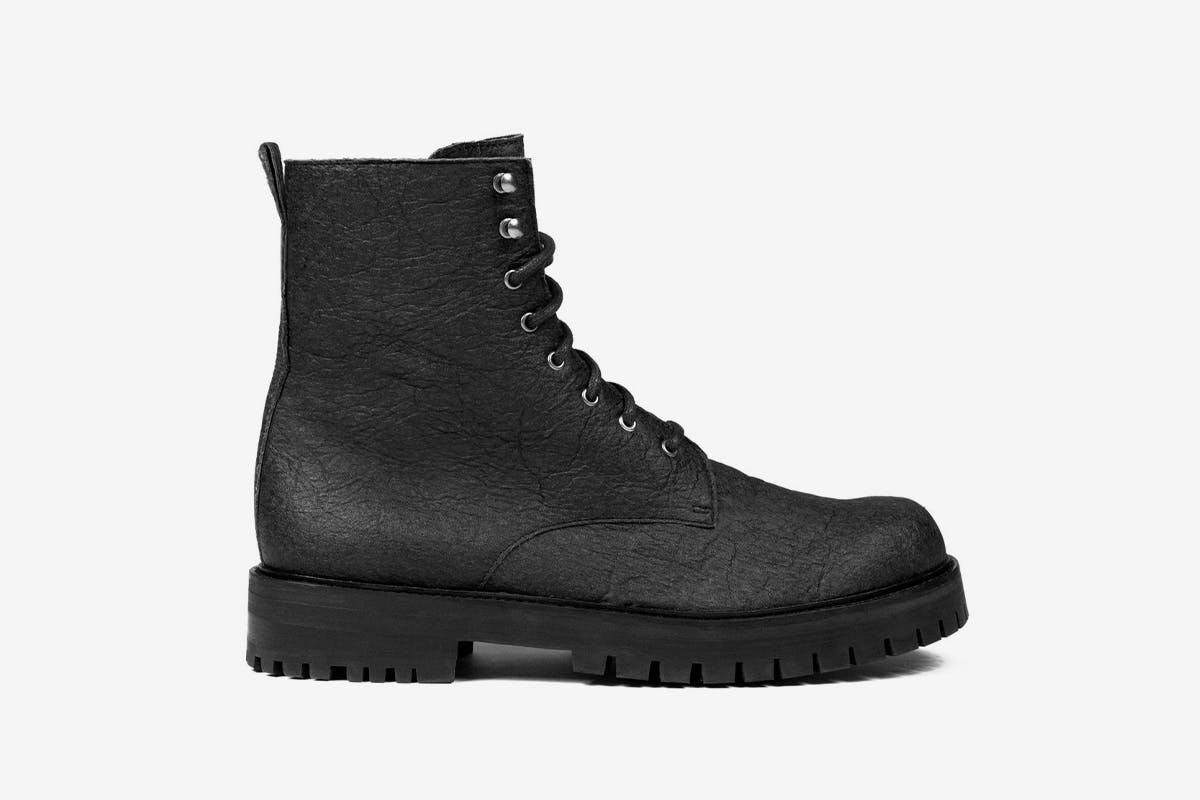 Release Date: April 29 at 1 p.m. (EST)
Price: $480
Buy: GROUND COVER
Editor's Notes: Cards on the table, we receive a lot of e-mails from eco-friendly footwear brands. Some are good, while others are either raw or, quite frankly, full of shit. GROUND COVER, a new venture from STAATSBALLETT's Avery Ginsberg, is the best to come through in a long time. Introducing the heavy-duty stompers you can feel good about wearing.
The genderlessly sized boots are made using waste from commercial pineapple farming. This prevents the scrap from being dumped or incinerated (which would result in increased methane production). Not only does this create a new, clean revenue stream for local farmers, but once the fiber is up-cycled, the remaining biomass is then leveraged as fertilizer or biofuel. There are no nasty toxic materials to be found as the fabric is dyed black using GOTS certified pigments.
In addition to the boots, a shoulder bag fabricated of flax fiber that is 100 percent biodegradable is also released. It, too, is free from animal products and comes included with the purchase of the boots or on its own for $90.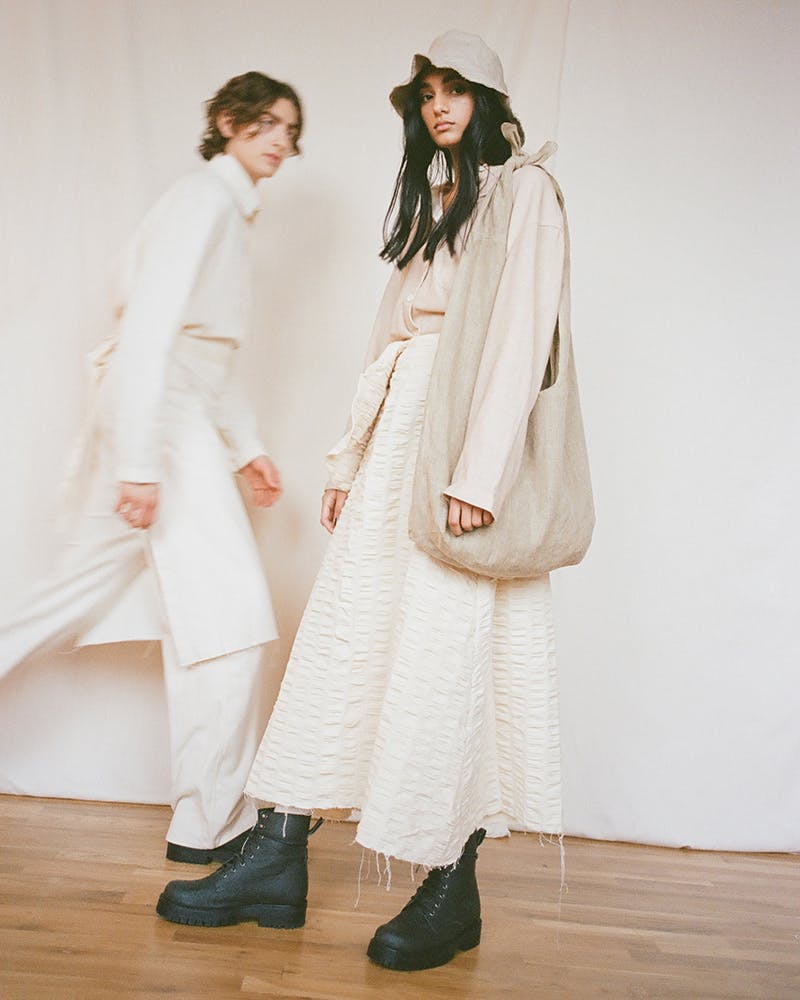 Ginsberg is an upcoming designer who is trying to go about things the right way. His veganism informs everything he does creatively, right down to the compostable shoebox (which doubles as a shipping box and is closed up with water-based tape) that the product arrives in.
"I have been leading a plant-based lifestyle for 3 years now, and one thing I could never find was versatile and purposeful boots free from animal products," he says.  "Any pairs I found were colorful, bubbly, used veganism as a marketing ploy, and were made of plastic. I wanted to challenge that. I guess it all just made sense. My experiences, strange passions, and skill set all lined up. I originally sourced this fabric 3 years ago for my clothing brand, but I never put it to use. I just knew it was the one. Years later and pineapple-based boots are just around the corner."