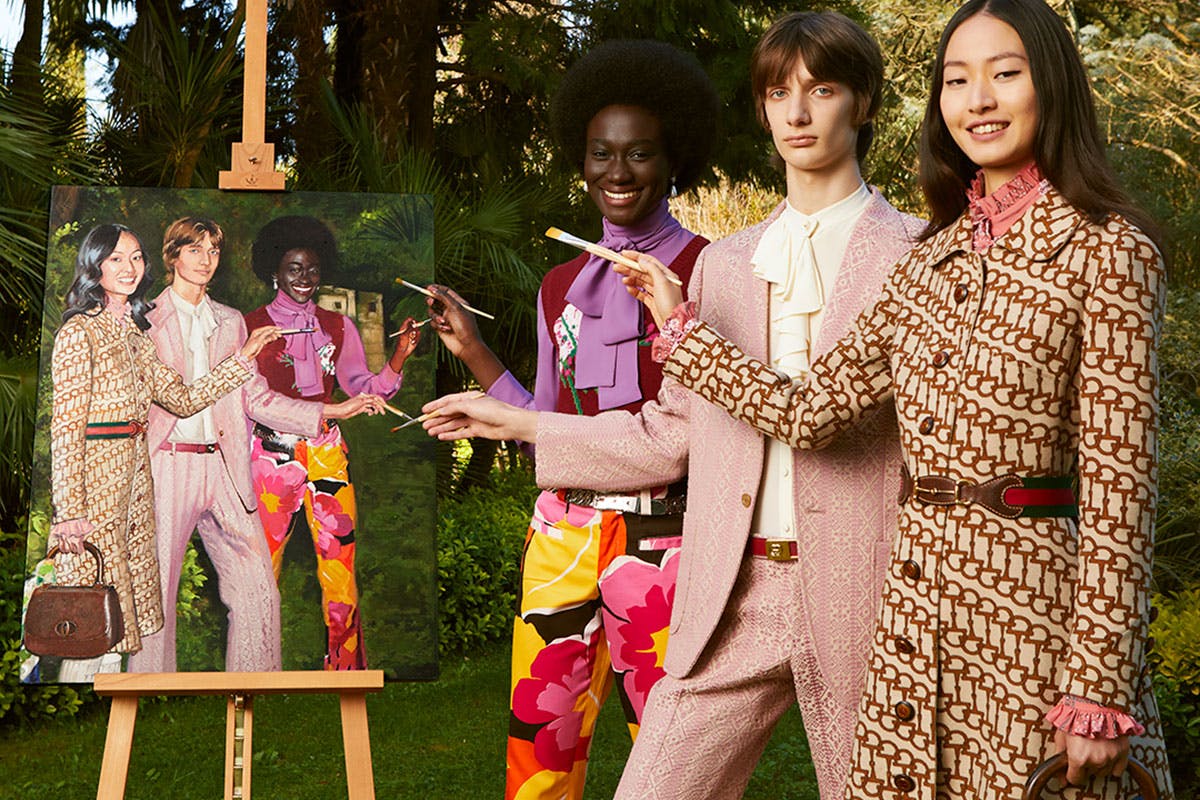 Gucci's latest endeavor is an online concept store that immerses viewers in the house's past, present, and future.
Enter Vault, a retail experience that, according to a press release, functions as "a time machine, an archive, a library, a laboratory, and a meeting place."
So, what exactly does that entail? Vault stocks vintage Gucci (including archival pieces customized by Alessandro Michele) alongside work by emerging designers. Bianca Saunders, Collina Strada, and Ahluwalia are just a few of the fresh talents spotlighted on the platform.
Currently, the shop is home to an introductory selection of vintage offerings: Gucci accessories, apparel, handbags, and homeware spanning the '60s to the '90s. Some pieces — including a Jackie bag from the '70s — are hand-painted, rendering them one-of-a-kind.
"In my mind, I always had the idea to create a place in constant evolution where 'impossible' conversations between objects from different origins, creators, and eras could take place," Michele explained. "I said to myself: 'Why can't a fashion house with a creative director also have a space for expressive, aesthetic, and social contaminations?'"
Michele's creation of a purely digital space is judicious, considering the uncertainty of COVID. As in-person events are limited and shoppers turn to e-commerce (a burgeoning trend even before the pandemic), Vault provides a retail experience that's more than just transactional.
There's an air of discovery to the store, a playfulness that encourages shoppers to linger even after they've placed an order. ASMR videos feature models handling Gucci wares, and style guides offer sartorial inspiration.
Gucci, a house that's reinvented itself many a time, celebrates its 100th anniversary this year. With Vault, Michele invites us to explore the brand's rich history — and leaves us excited for its future.