In this Ones to Watch feature, we catch up with Gus Dapperton, a 21 year-old post-pop maestro from upstate New York who has captured the hearts of thousands across the globe with his dreamy soundscapes capturing his expansive internal world.
It wasn't long ago that our pop idols were singing and dancing to the beat of the same drum. Wildly famous, these teenage men – the likes of Bieber, One Direction, and the Jonas Brothers in their heyday – were the people young music fans spent hundreds of dollars to see play in cavernous arenas, driven by an aspiration to, one day, be influential and famous like them.
But aspiration looks different in 2019, and the same demographic of young people who once stanned impossibly beautiful heartthrobs are now looking to the internet to fawn over musicians who look, sound, and act much more like them. Enter Gus Dapperton: a young guy from upstate New York whose humble beginnings making psychedelic, lovelorn pop songs out of his bedroom have transformed him into one of the most talked about names in music today.
Gus doesn't like to speak with his mouth full. A plate of braised beef brisket and mashed potatoes swimming in gravy is sitting in front of him, but he's watching it go cold and resisting the temptation to dig in. The pop star, it seems, is keen to focus on our questions first. We meet in East London on a worryingly warm day in February (climate change, as we'll soon learn, is something Gus cares about), a few moments after he wraps his shoot.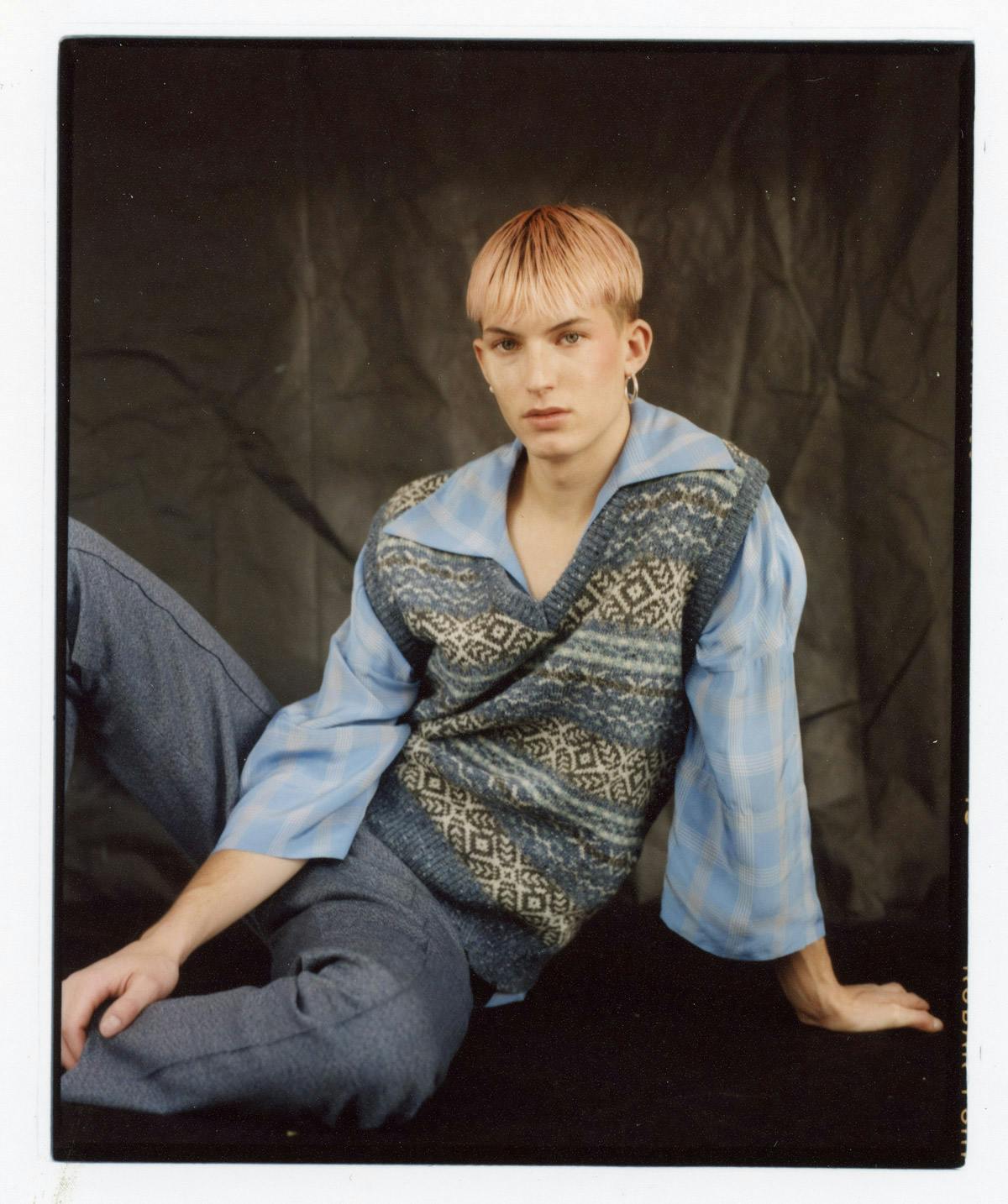 He's in good spirits, we think. A little reserved, Gus is one of those guys who seems to tightly tread the line between enigmatic and reclusive, but that attitude, paired with his trippy sound and camp aesthetic, has earned him a sea of followers that stretches into the hundreds of thousands. If young kids couldn't see themselves in those stars in arena settings, then this self-confessed outcast – with his bowl-like haircut, mismatched earrings and kitsch sense of style – is the perfect antidote to that.
"I always thought I could be anything if I put my mind to it," he says, when we ask him where the boundaries of his young ambitions once lay. "I used to want to be a pro-skateboarder, then I wanted to be a director or a filmmaker." He lists his former aspirations off in quick succession; the commonality being his lure to a line of work that would allow this creative kid to express himself. "I drew a lot, and painted. There was a point where I had a clothing brand and screen printed T-shirts too, and this was all up until middle school! I wasn't really business savvy, but I was very DIY and always did everything myself."
The mere mention of New York conjures up images of opportunity, creativity, and open-mindedness, but Gus is "from New York – the fucking state," growing up in Warwick, a rural farm town about an hour and a half from the city. The dead-end routine of high school drove him into the ground, and so he envisioned a new life for himself. Before the music began, Gus was known as Brendan Rice, a reclusive arts kid who had his sights set on doing more than the limitations of his little town allowed.
"It was like a really low point in my life actually," Gus says, looking back to that transition period that allowed him to be himself comfortably. "I think I just decided to be like 'Fuck everyone else, I don't need them to live my life and be happy, it'll just be me and my music from now on.' So when I was 17, turning 18, I started forgetting about everything that had happened, forgetting about my old influences and just created things that came from the heart." And so, a new chapter: Gus Dapperton was born.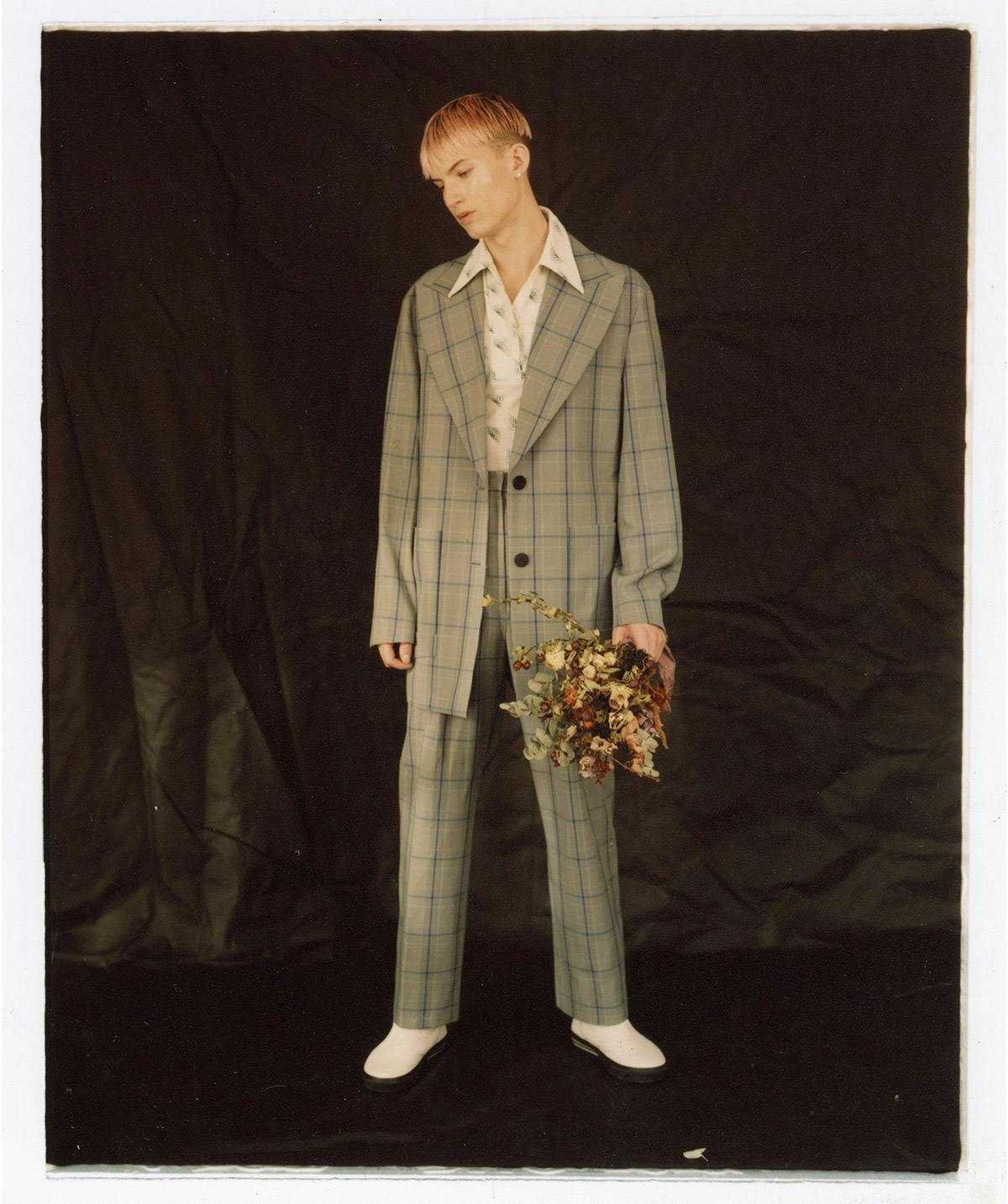 It took a lot of sleepless nights, toiling away on his production software, to get where he is today. "Everyday in high school, I made music each night until the sun came up and then I would go to school and sleep first period," he laughs. "I had good friends I just didn't hang out with them that much. I didn't really have to interact with anyone."
That period of solitude, detached from people and past influences, led to the formation of Gus' distinctive sound. Like your stoner uncle's record collection, only polished to the point of being glossy and cinematic, his music has come to the fore alongside a wave of artists whose success is entirely self-made. But he doesn't like it when people call it bedroom pop. "Although it's not implying anything other than making music out of your bedroom, there is sort of a stigma attached to it that [the music] is lo-fi," he says. That's true; the bedroom pop movement is shaped by this rough cut surfish guitar rock or a digi-pop sound, but Gus' music doesn't really fit into either of those. "I would like to think that I make high fidelity music," he affirms. "I went to audio engineering school and I was a live sound engineer. I've got all the equipment that sounds good for my voice, so I don't really like the term; I think I fall under the genre that's more dream-like and reminiscent of pop."
Post-pop – maybe that's the best way to see his new record. It fell into place almost accidentally, taking him far less time than he originally anticipated. Titled Where Polly People Go to Read, it's a delicious, woozy and upbeat selection of psychedelic pop songs that Gus says are about his encounters with love and heartbreak. But instead of favoring the literal, Gus has doused his entire record in a heavy dose of surreal lyricism which is, of course, a part of his charm.
"Polly people, poly as in 'many,' is this term I invented," he explains. "I like to think that we can only see out of our own eyes. It's weird when you think about it. We all have worlds inside of our own heads, and I'd like to imagine that polly people are people that I'd share ideas with in my own head: good, open-minded people that live in a world we would thrive in." Once again, Gus retreated inwards to seek solace from an outside world that has a habit of misconstruing his art. First seen as an 'industry plant' (a kid let loose on the internet to gain an element of 'authenticity,' but who's actually been supported by a major label the whole time), he's had to prove that he was legit from the very beginning. These characters, in his head, were allies to his more forward-thinking cause.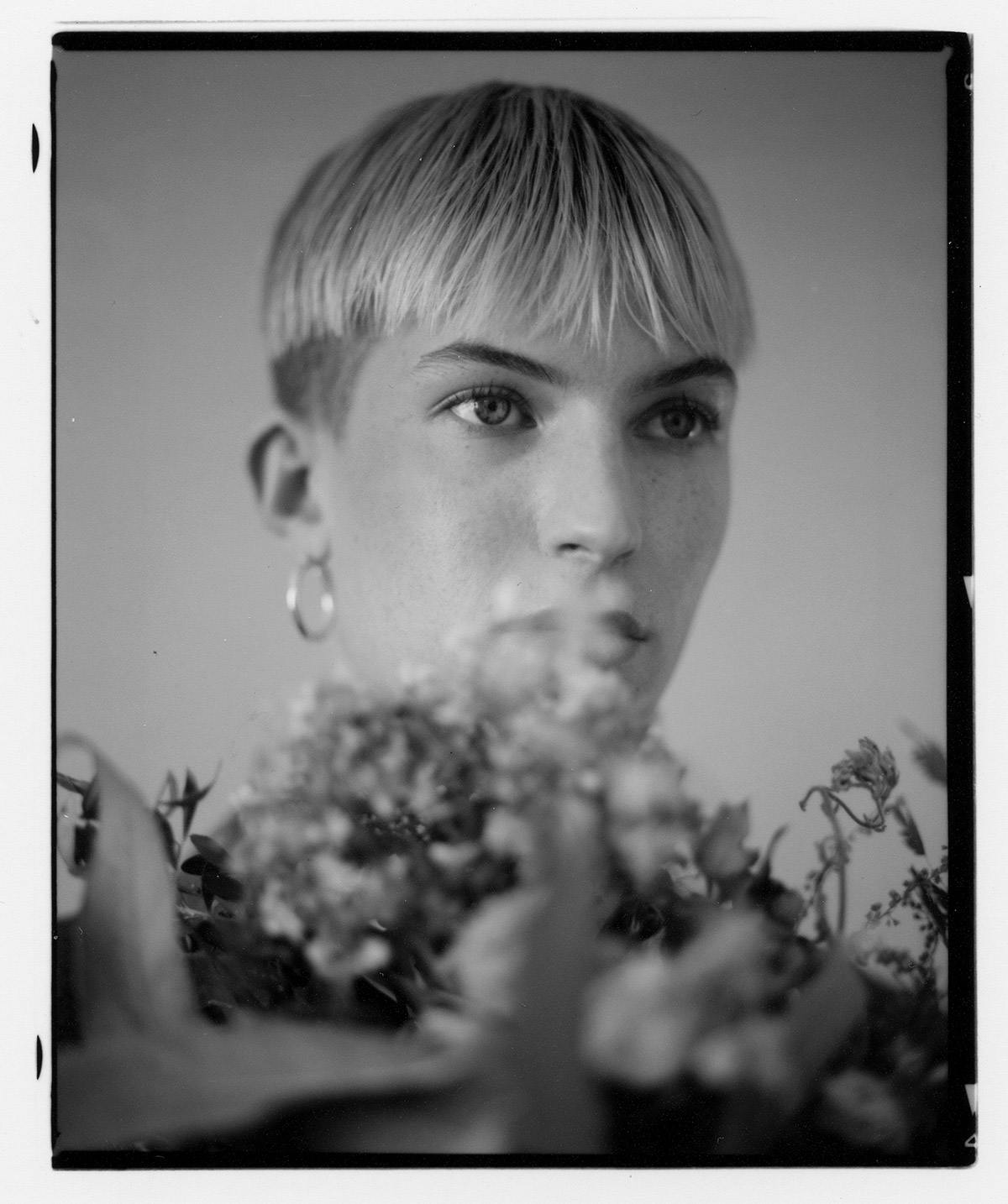 "They were these beings that I would draw that were colorful and ambiguous; they were just little alien people, right? So Where Polly People Go to Read? It's where these open-minded and colorful people come together to share ideas and learn from each other. This album is for the good people!"
It would be easy for Gus Dapperton, an artist whose aesthetic seems to capture people's attention more than his music at first, to always have his head in the clouds. But what strike us most about this 21 year-old is his unwavering desire to unpick the present with scrutinizing detail (he explains why he appreciates the artistic excellence of Ariana Grande's thank u, next while unpacking the shortfalls of "break up with your girlfriend, i'm bored").
For someone who can get away with tenuous, airy fairy quotes, he seems to have his head screwed on straight. When we ask what the world would look like in 100 years, his deadpan response is striking: "I'll probably be dead, the ozone layer will be destroyed and everyone will be suffocating," he says. He doesn't humor the idea of a Utopia – which seems strange for a kid that seems to execute his creation visions with such a fantastical edge. Instead, the reality is right in front of him, and he knows a problem with the world when he sees it.
Anyway, Gus Dapperton knows where he is most at ease, making music and videos that enrapture the minds of his ever-growing fanbase and channeling energy into the here and now. The best thing about being him in 2019, he says, is "all the love that I receive and give to my fellow bandmates and the people around me who care," he says, finally starting to dismantle the mound of beef brisket, paying homage to the Polly People.
Gus Dapperton's debut album 'Where Polly People Go To Read' is set to be released April 19th via AWAL Recordings.