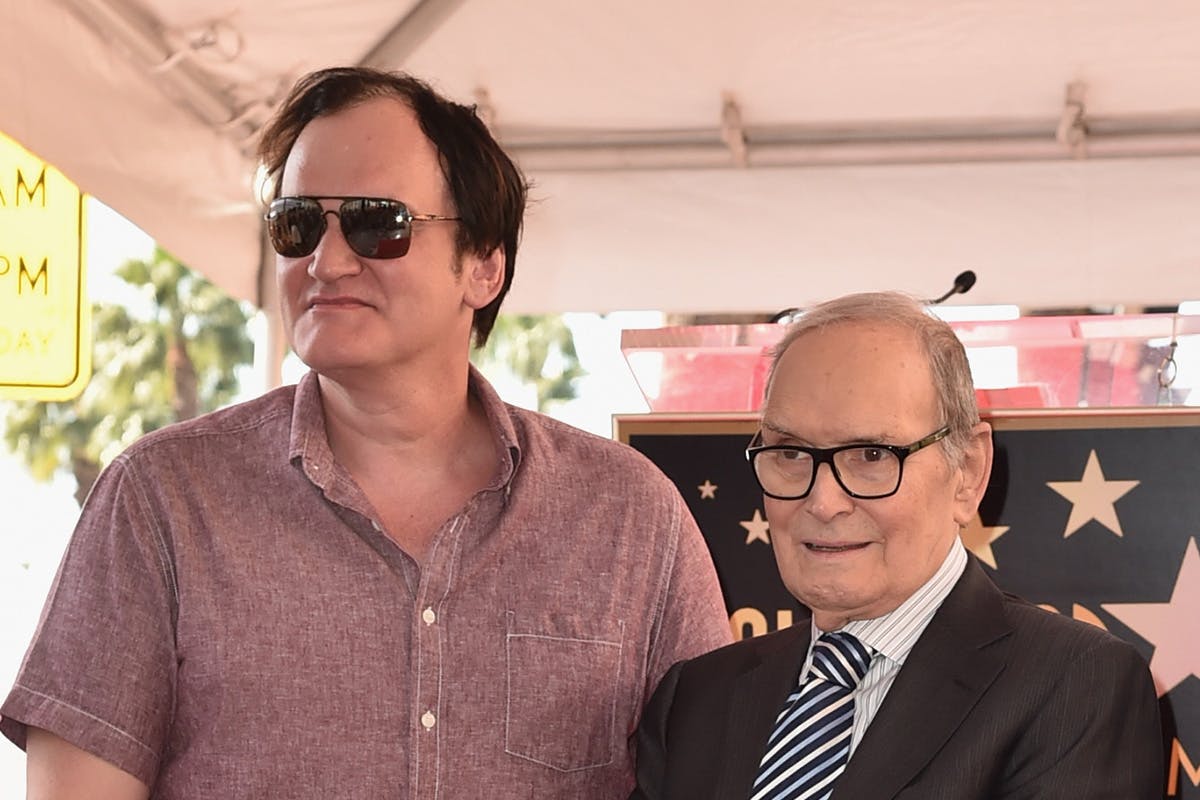 Legendary film composer Ennio Morricone, the man behind the scores to Sergio Leone's spaghetti westerns and Quentin Tarantino's The Hateful Eight, has denied calling Tarantino "a cretin" who makes "trash" films. The quotes came from an interview published by Playboy Germany over the weekend, but Morricone has denied making any such statements or even giving an interview, according to Variety, and now plans to take legal action.
"This is totally false," Morricone said in a statement released yesterday. "I have not given an interview to Playboy Germany and even more, I have never called Tarantino a cretin and certainly do not consider his films garbage. I have given a mandate to my lawyer in Italy to take civil and penal action."
Morricone was cited by Playboy Germany as disparaging Tarantino's working style as "absolutely chaotic" and calling the director someone who "has no idea." He was also quoted as saying Tarantino's films were unoriginal. The publication also published quotes claiming that Tarantino "steals from others" and that he is "nothing compared with the Hollywood greats, such as John Huston, Alfred Hitchcock, or Billy Wilder."
Elsewhere in the interview, Morricone is cited as saying he has no desire to ever return to the US and its "self-inflated pomposities and embarrassments" following the 2016 Oscars' "boring ceremony."
In less controversial Tarantino news, are you looking forward to the director's Charles Manson film Once Upon a Time in Hollywood? Tell us down below.