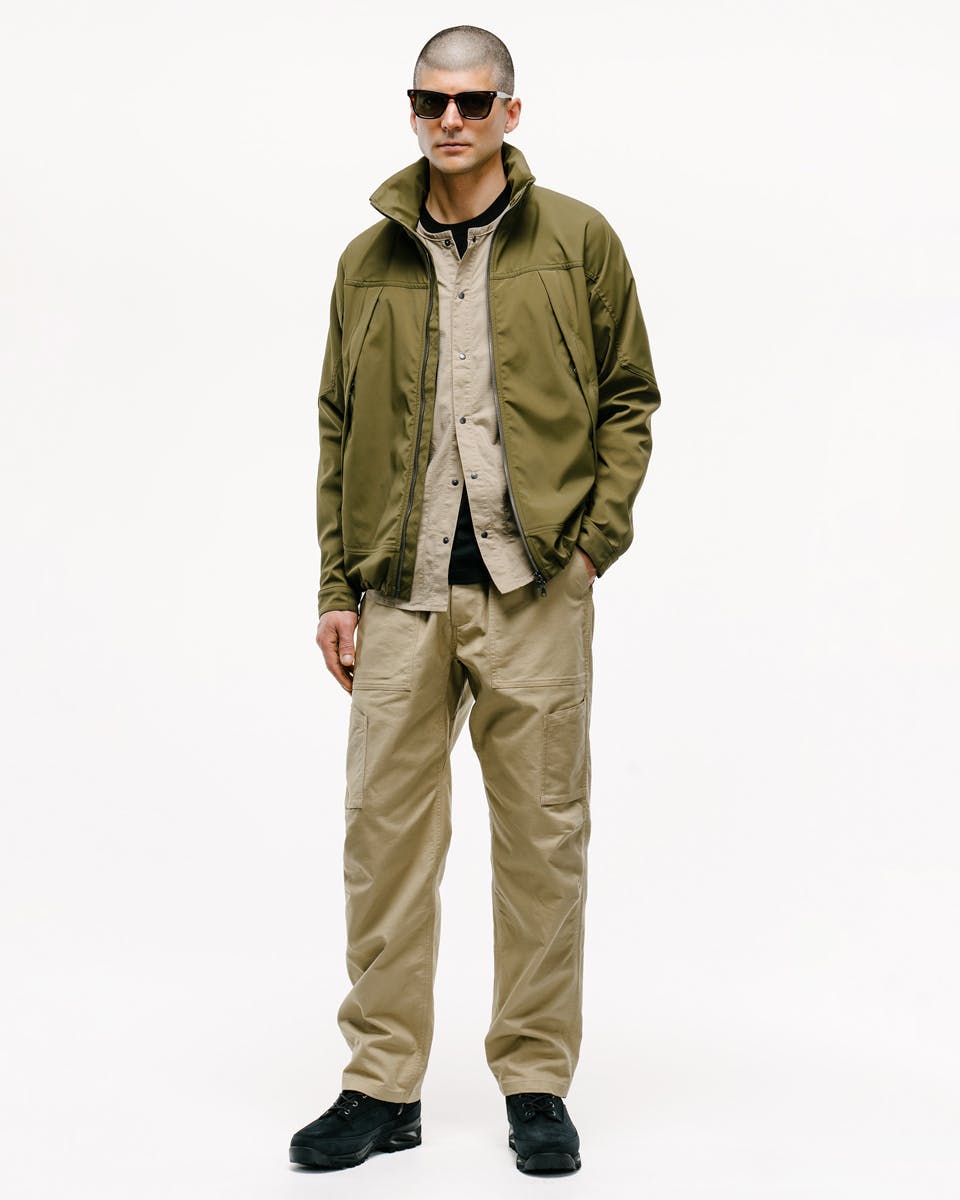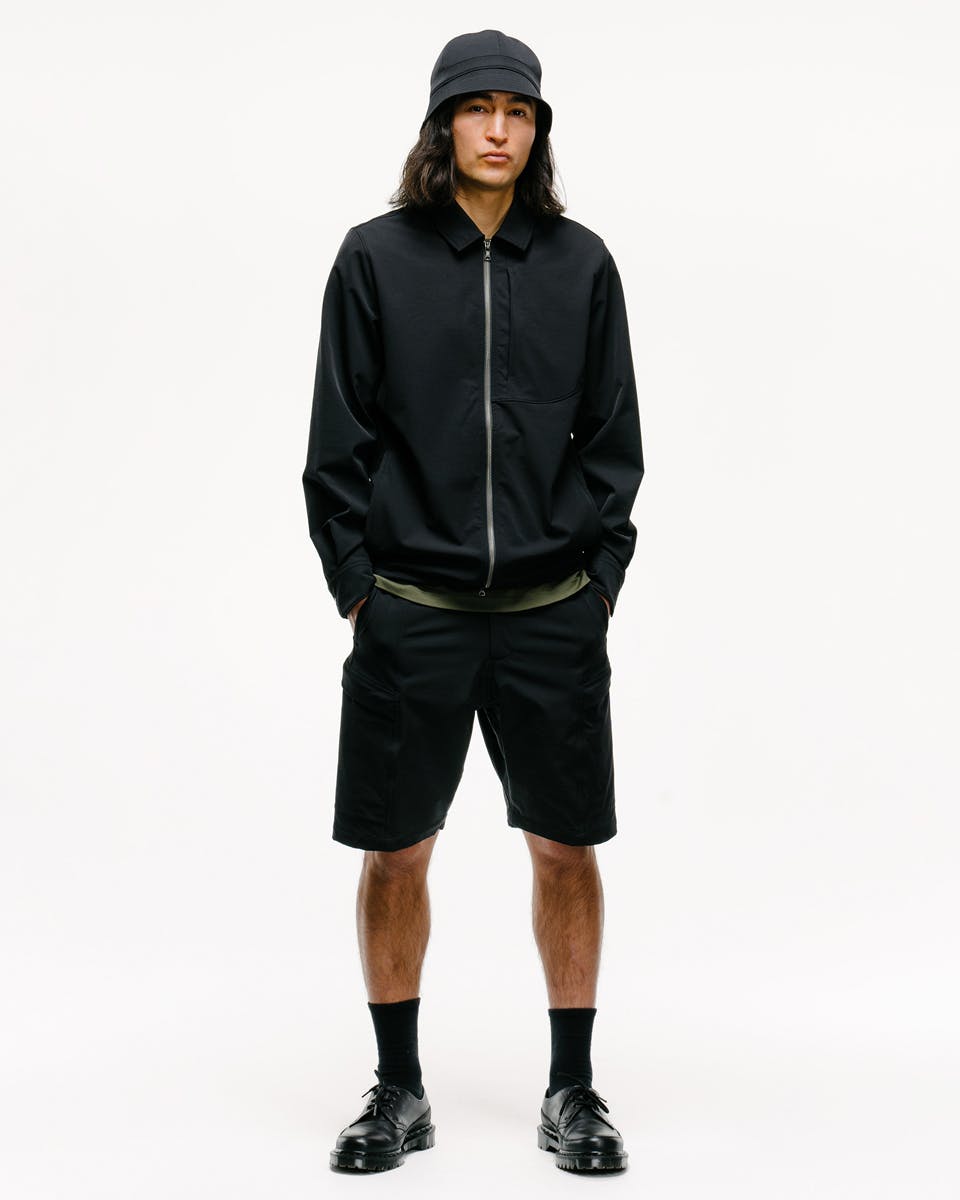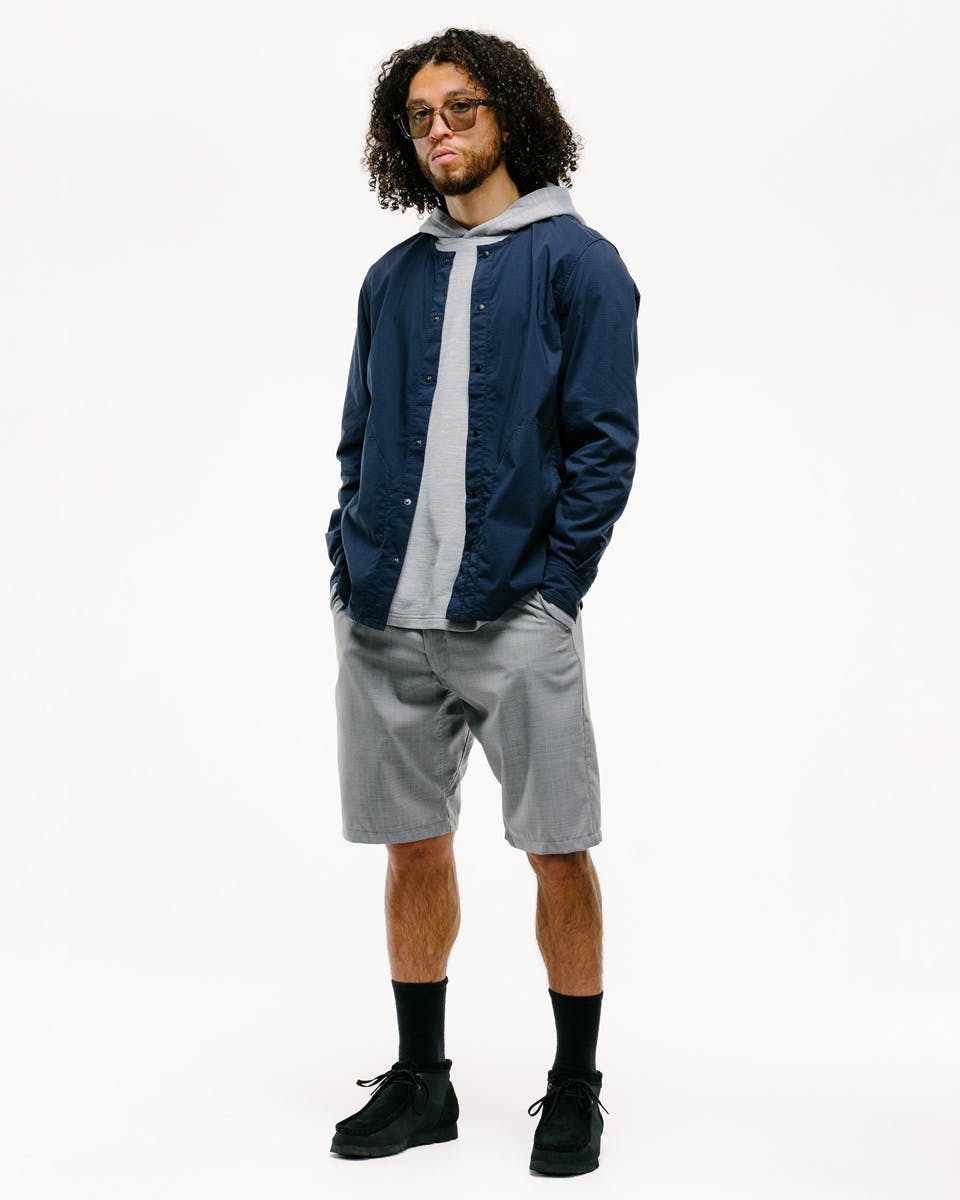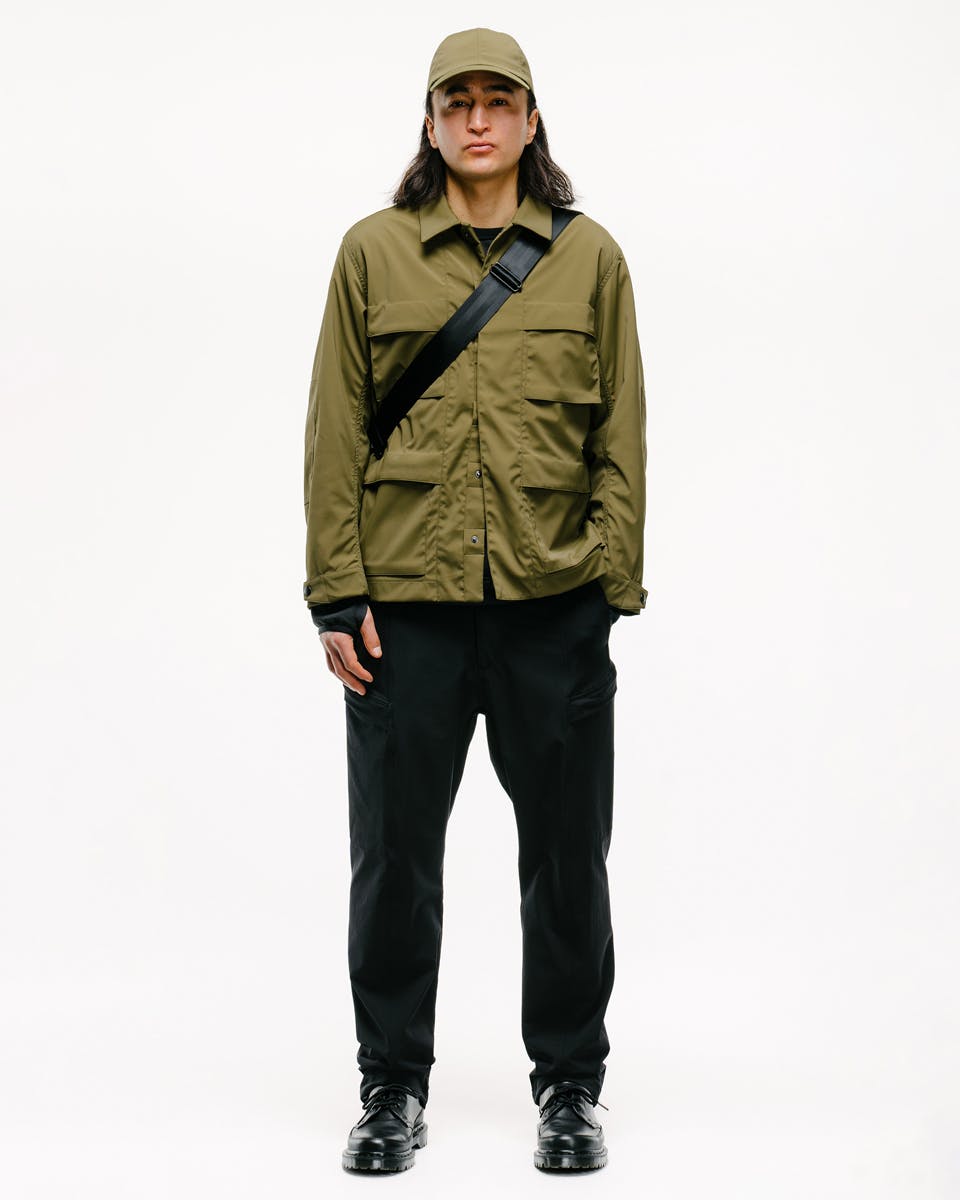 HAVEN doesn't do frills. The Canadian retailer's Spring/Summer 2022 collection epitomizes this mentality, eschewing extraneous detailing in favor of uncompromising functionality.
Nothing new for HAVEN, to that end.
Every season, the in-house HAVEN collection is refined to a knife's edge, too sharp to allow for fleeting trends or clunky flex pieces.
The HAVEN apparel line instead offers utilitarian daily drivers abetted by the world's finest technical textiles. This is uniform stuff, streamlined and perfected.
For Spring/Summer 2022, HAVEN again focuses on a trim color palette of earth- and neutral-toned garments with a heavy function over fashion ethos: think collarless shirts, trim hoodies, collarless cardigans, and cropped carrot-cut trousers.
As usual, it's all made in Canada and frequently informed by subtle high-spec application.
For instance, toss-on jackets and trousers are crafted from Schoeller's Dryskin fabric, a tough, stretchy, and breathable miracle that's simultaneously wind and water-resistant.
Alongside the lighter weight Schoeller Dynamic fabric, HAVEN also employs Coolmax-woven base layers (ultra-breathable and light), Solotex's tropical wool (a Japanese-made poly/wool blend that's quick-drying and extra breathable), and lots of GORE-TEX as part of its ongoing partnership with the American manufacturer.
Specifically, GORE-TEX Infinium grants HAVEN's SS22 gear maximum weatherproofing and breathability, allowing the wearer to shrug off spring showers or summer downpours without suffocating beneath heavy layers.
Even the base layers are well-considered: cut from suvin cotton, HAVEN's T-shirts are equally soft and sturdy, as no-nonsense as the field jackets, work shirts, and cargo pants they're designed to be layered atop.
All of the SS22 goods launch on HAVEN's web store and retail outposts on April 7
Shop our favorite products