Hermès is no stranger to the world of luxury, with the Birkin, the world's most coveted handbag, under its wing. The French design house isn't an outsider to the world of computers and phones either, especially after linking with tech behemoth Apple for chic AirTags, iPhone cases, and Apple Watches.
Hermès's Volt'H power banks expand on the brand's ongoing love affair with the luxury-tech sphere, satisfying both worlds with a device that reinforces the timeless craftsmanship of Hermès while issuing timely juice for your phone.
Crafted with the house's signature calfskin leather balanced by glossy aluminum, the Volt'H supplies wire-free, touch-and-go charging for iPhone 8s and beyond, AirPods, AirPod Pros, and other Qi-enabled devices.
Though the charger features the brand's renowned leather, as seen on its grail-worthy handbags like Bolide Skate 65, Hermès' power banks thankfully won't cost you $23k.
Nonetheless, the Volt'H – available in a €450 mini (approx. $473) and €550 maxi (approx. $578) — is still arguably the most expensive phone charger to date.
But, that's expected with a device featuring Hermès' fancy "H" stamp and a branded battery level indicator gauge dressed in high-class silver metal.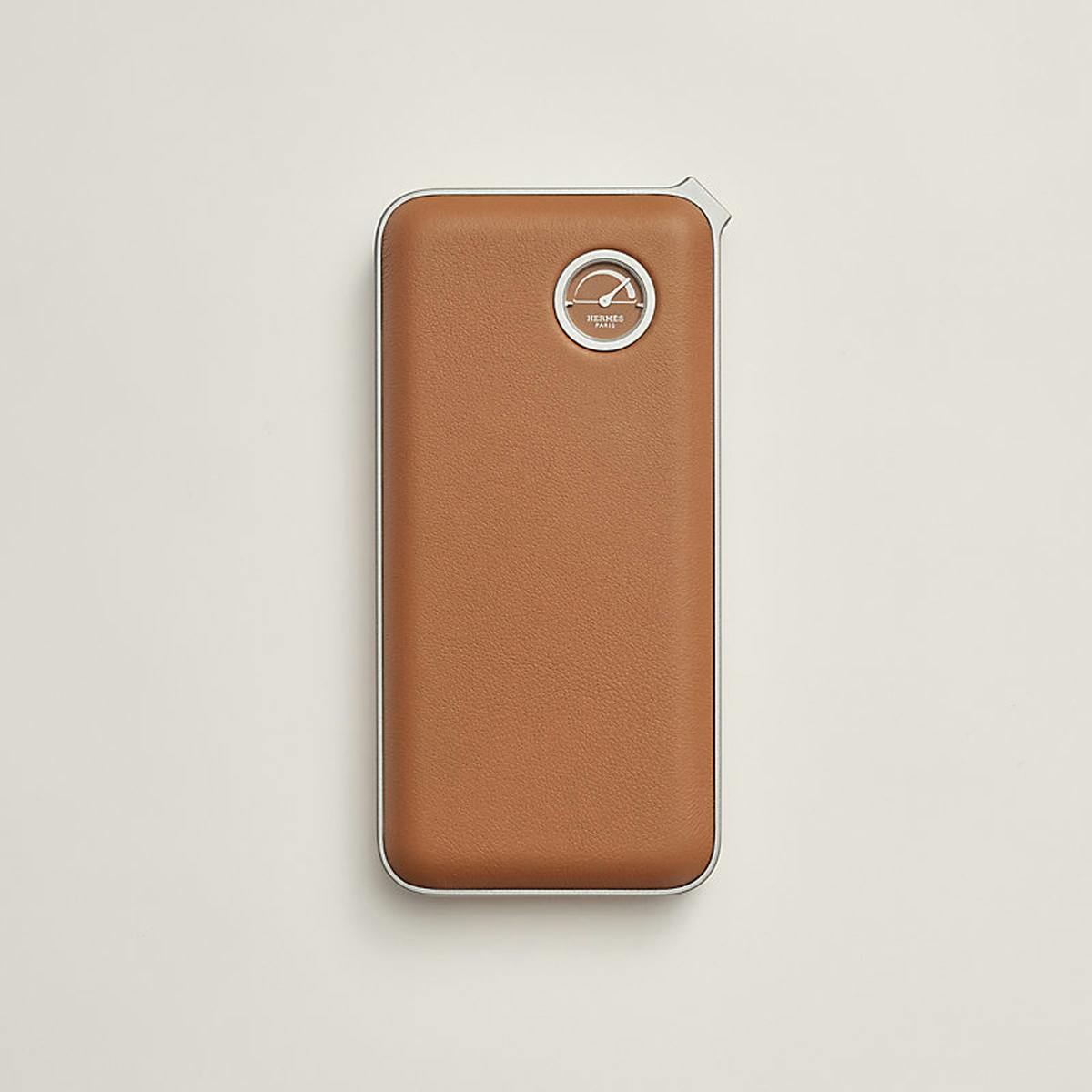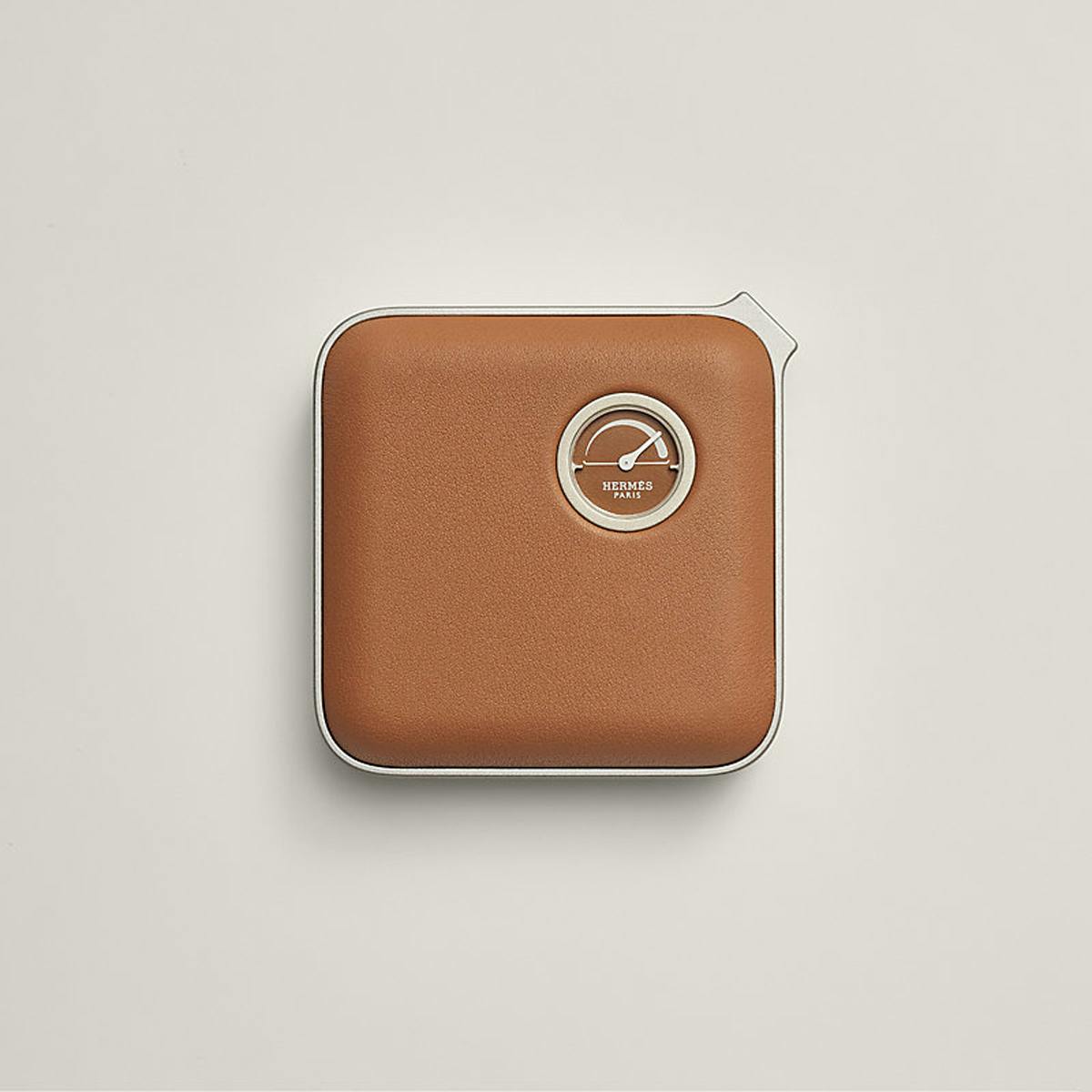 The feature that puts both wired and wireless chargers to shame? Its' promised speedy charge.
The Volt'H vows to boost your device at "maximum speed," with the mini rendition providing a "30% more charge" for the iPhone 13.
Don't worry Hermès understands if you're not ready to ditch your charger cable yet, packing both the mini and maxi devices with "fast cable charging" (heads up: the maxi assures a 50% battery in roughly 30 minutes).
Éclat and high-tech, Hermès' Volt'H power bank is undoubtedly a pricey investment, but surely, owners of the brand's previous tech accessories aren't thinking twice about adding on to their collections.
If you're convinced by the superior charing capabilities and ready to toss your current charger in the trash, the Volt'H is waiting for you at Hermès' online store.