"This balancing act is really about what is essential, what we wear every day, as filtered through the always-evolving properties of the Heron Preston lens," says Preston about his SS22 collection.
From the gender-neutral silhouettes to a much closer focus on sustainability, Heron Preston SS22 reflects a new sense of calibration for the designer.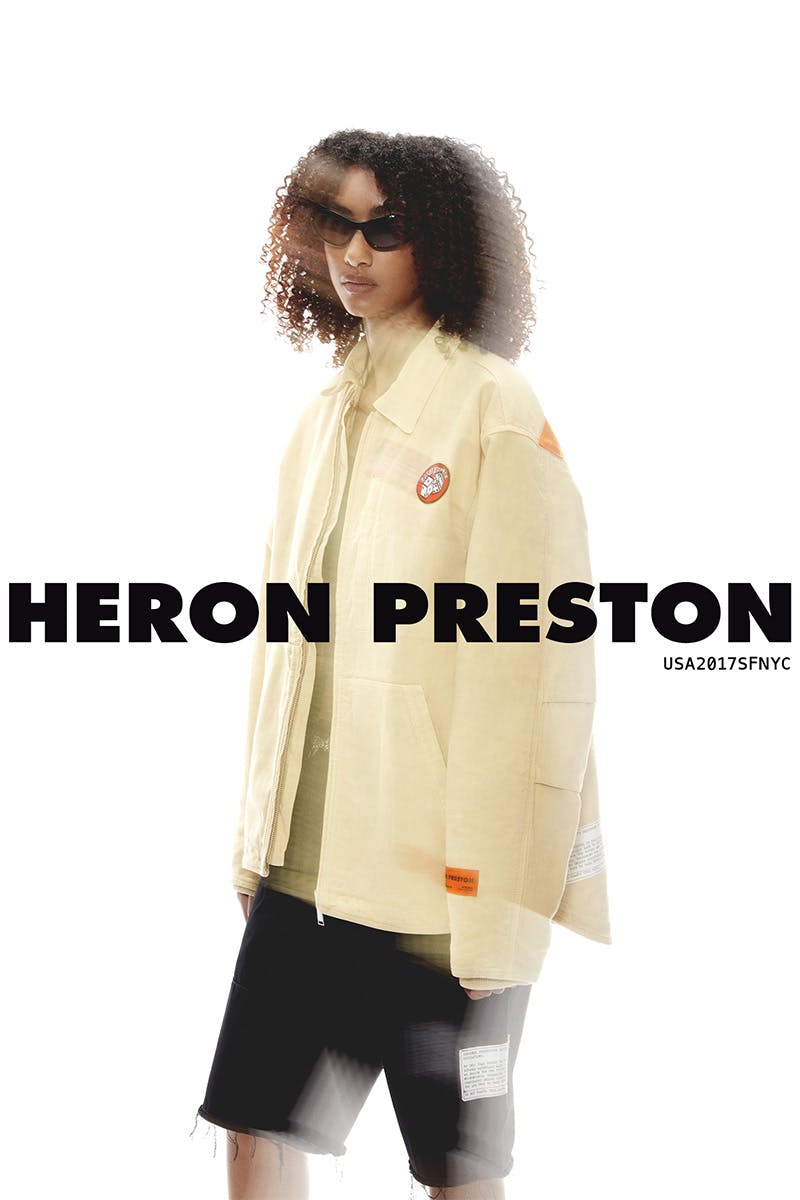 This season, Heron Preston has introduced a three-tier scale to assess a garment's level of environmental impact. "Sustainability has turned into a trend. It can feel fake and today, 'sustaining' is no longer enough, a more honest term would be 'less environmentally destructive," he says. And SS22 backs up his authentic effort. Heron Preston garments have been sorted into eX-Ray, Preferred, and Standard categories — in descending order of sustainability. The goal is to eliminate all Standard items from his collections.
Standard items are so-called because they contain less than 50 percent in weight of a material or materials deemed sustainable. As for Preferred garments, they contain at least 50 percent, and eX-Ray pieces are nearly 100 percent sustainable. This measurement takes into account all fabrications throughout the supply chain, from provenance to shipping and manufacturing to social conditions during the process.
Heron Preston SS22 is the result of Preston's recent studies. It's the product of a new way of life, with an emphasis on dismantling pre-ordained visions of workplace attire. A closer look at texture is another characteristic of the collection. Padded, transparent, and double-layered organza pieces are dramatic new ground for the label, but the collection is still anchored by flashes of signature orange to round out the visual identity.
As a whole, SS22 is a time capsule of the times we're living in. Rebellion and breaking tradition form part of the foundation, while the rest is based around balance and equality. The designer imparts a sense of fun and signature style to tie it all together with bold graphics and pop-culture references. Welcome to the next chapter of Heron Preston.
Want to keep browsing? Head to the Highsnobiety Shop for more products that we love. Highsnobiety has affiliate marketing partnerships, which means we may receive a commission from your purchase.