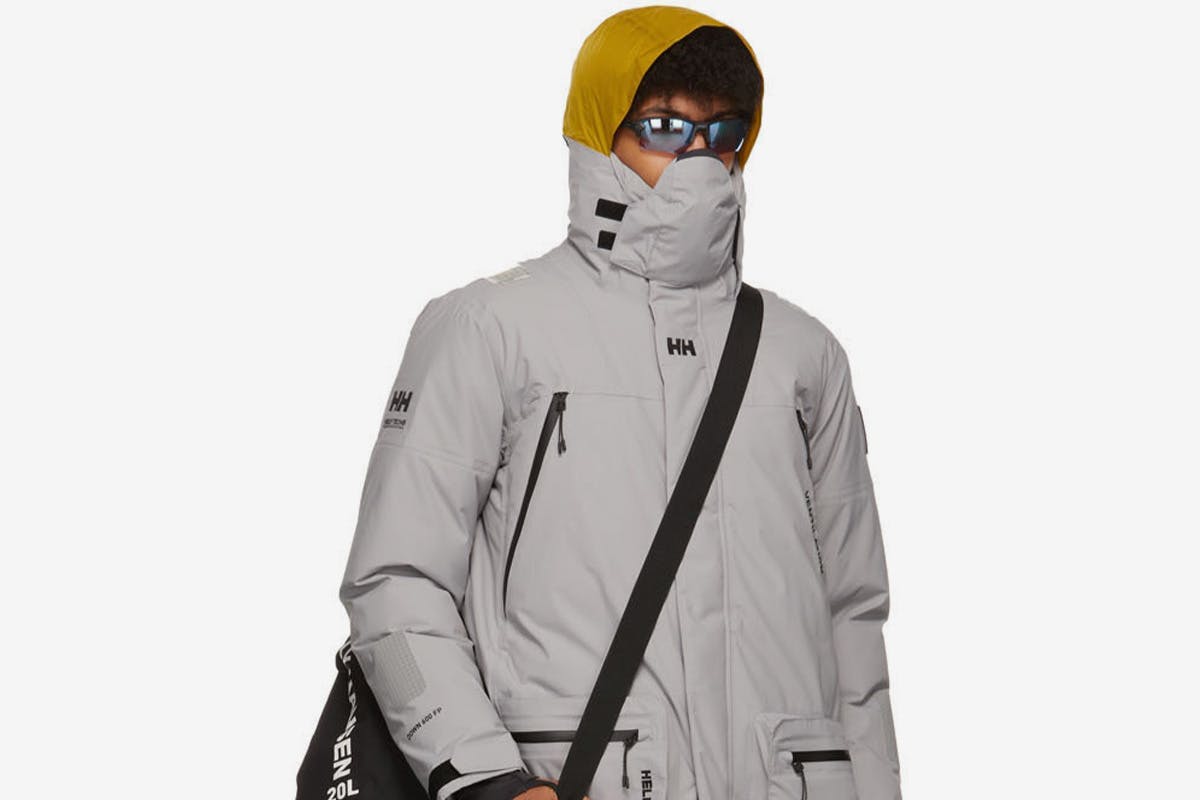 Helly Hansen has come a long way since it was founded in 1877. Not only have the garment builds evolved from linseed oil-soaked linen to taped seams and technical down padding but the addition of the brand's tech-forward arm, HH-118389225, proves the forward-facing mindset of the imprint.
Building on the label's extensive archive, HH-118389225 acts as a sub-label within which Helly Hansen can push innovation in production as well as experimenting with sleek new styling. If you ask us, this positions Helly Hansen as the next to blow (again) in line with the already-fierce momentum of gorp style.
A quick scroll through the latest collection is enough to have us drooling. Effective weatherproof constructions are matched by authentic technical styling which, nowadays, is synonymous with the leading edge of style altogether. What's abundantly obvious is how fun it can be to incorporate HH-118389225 styles into everyday wardrobes.
From lightweight layering tops to detachable hoods and, of course, pitch-perfect outerwear, we've got no doubt that our wardrobe will be fully HH-118389225ified by the end of 2022. Now that's a New Year's resolution to get behind.
Keep scrolling to shop the best of HH-118389225.
Want to keep browsing? Head to the Highsnobiety Shop for more products that we love. Highsnobiety has affiliate marketing partnerships, which means we may receive a commission from your purchase.