If you're after a pair of sneakers made with the quality, care, and craftsmanship of luxury Italian goods, then check out up-and-coming footwear brand Hide&Jack.
Founded in 2014 by brothers Alberto and Nicola Franceschi, Hide&Jack was conceived with an unusual source of inspiration in mind—Robert Louis Stevenson's novel Strange Case of Dr. Jekyll and Mr. Hyde. Just as the story's protagonist struggles between two sides of his personality, this footwear collection playfully interprets the concept of dualism in multiple material and color options for the uppers and soles. In the brand's first collection, its "0 Model" came with a choice of two soles in two colors and with 52 upper options, allowing for a whopping 208 different combinations.
Alongside its contemporary and multifarious designs, the brand is also committed to the quality and craftsmanship of shoemaking, thereby sustaining the heritage of the region in which it's located, the Riviera del Brenta. This area of Venice has been producing some of finest Italian footwear since the 600s when Venetian lords would allegedly travel there to have shoes made by skilled local craftsmen.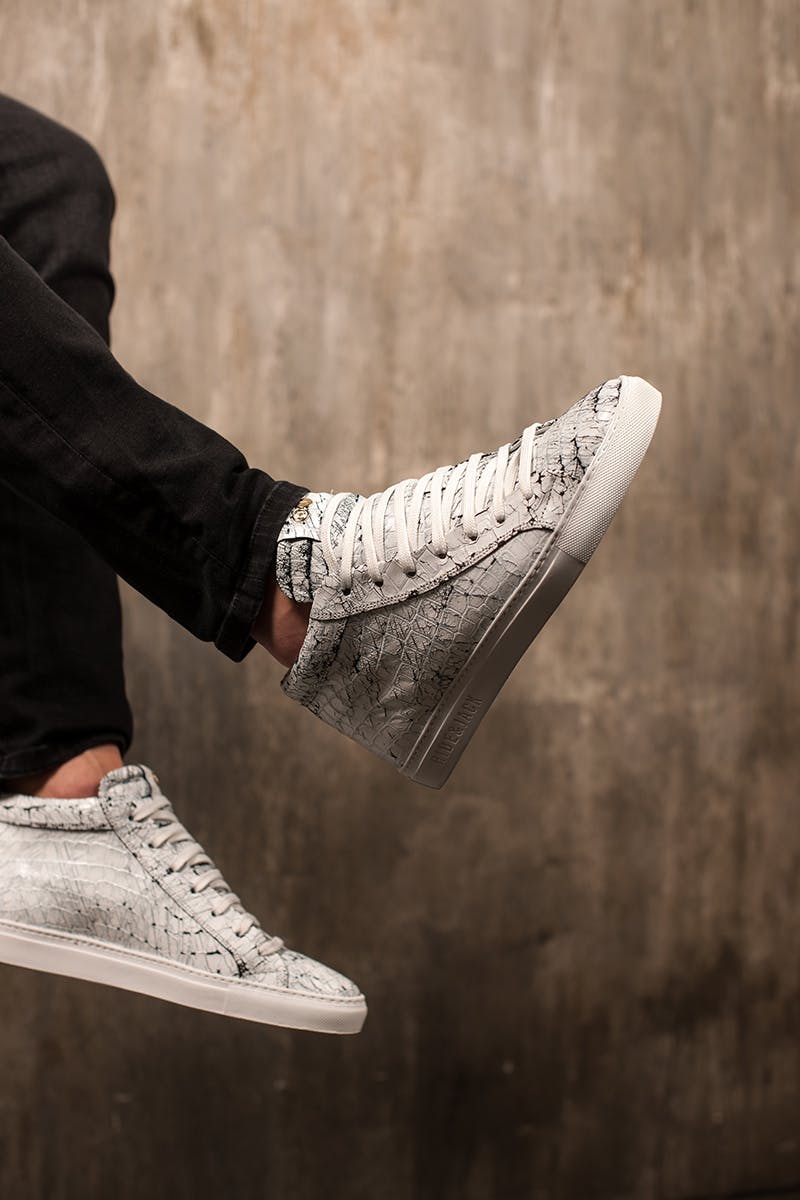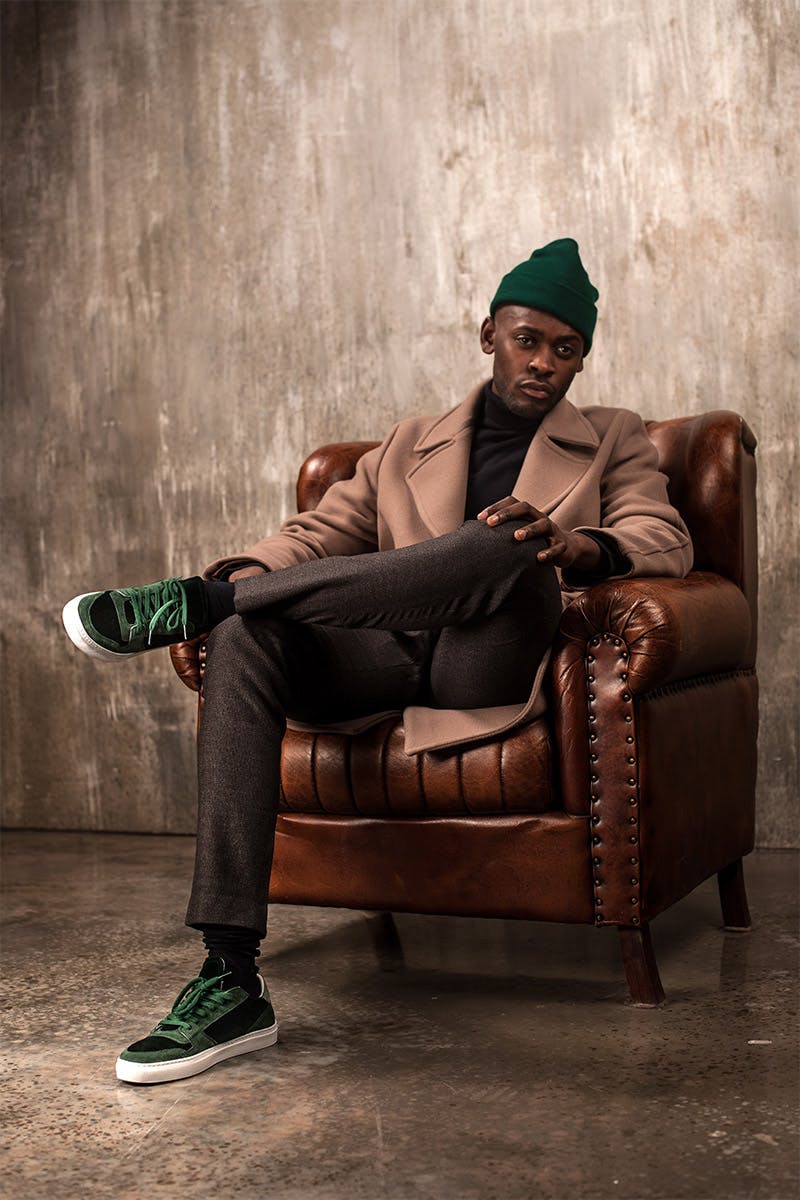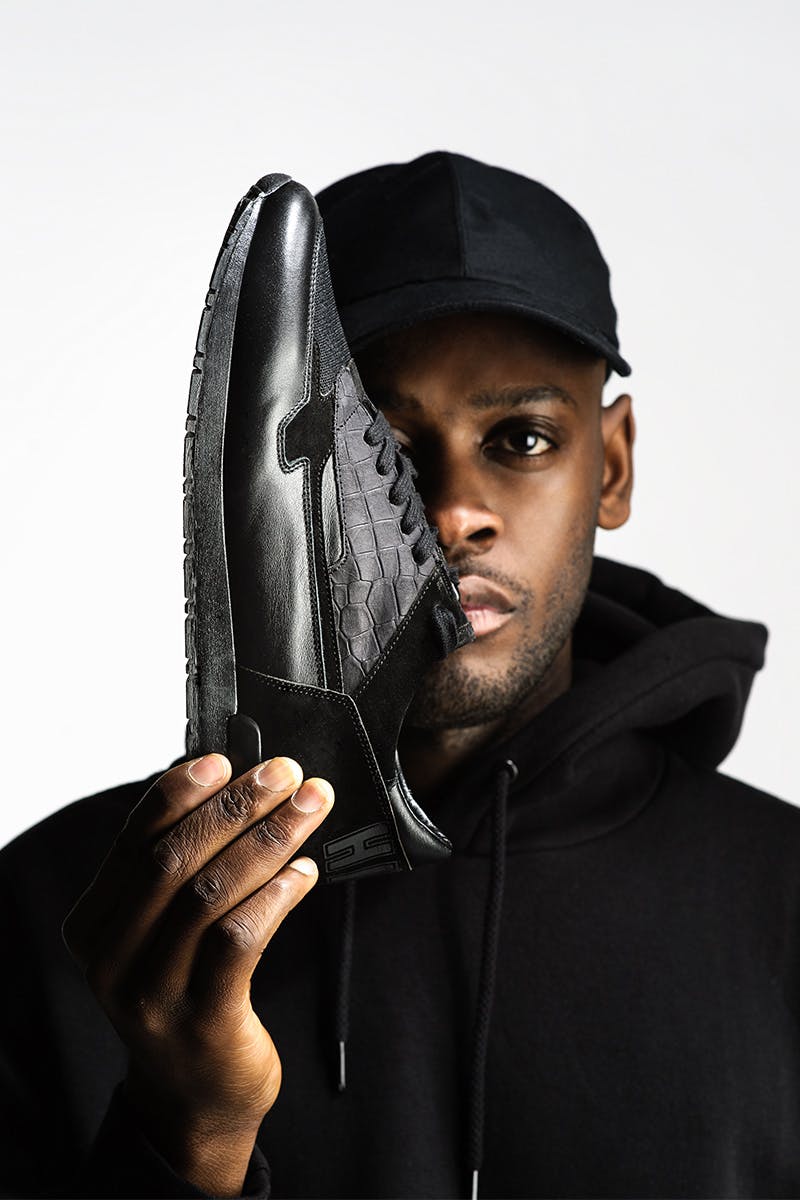 For Fall/Winter 2018, the brand has added another dimension to the concept of duality with a space-themed collection titled "Interstellar." Velvet, glitter, and crackled leather recall spacesuits and constellations, while the "Monogram" editions take it one step further by having the dates of the most famous space missions of all time imprinted on the soles.
The FW 2018 collection is available for men and women now via hideandjack.com and at select European department stores.