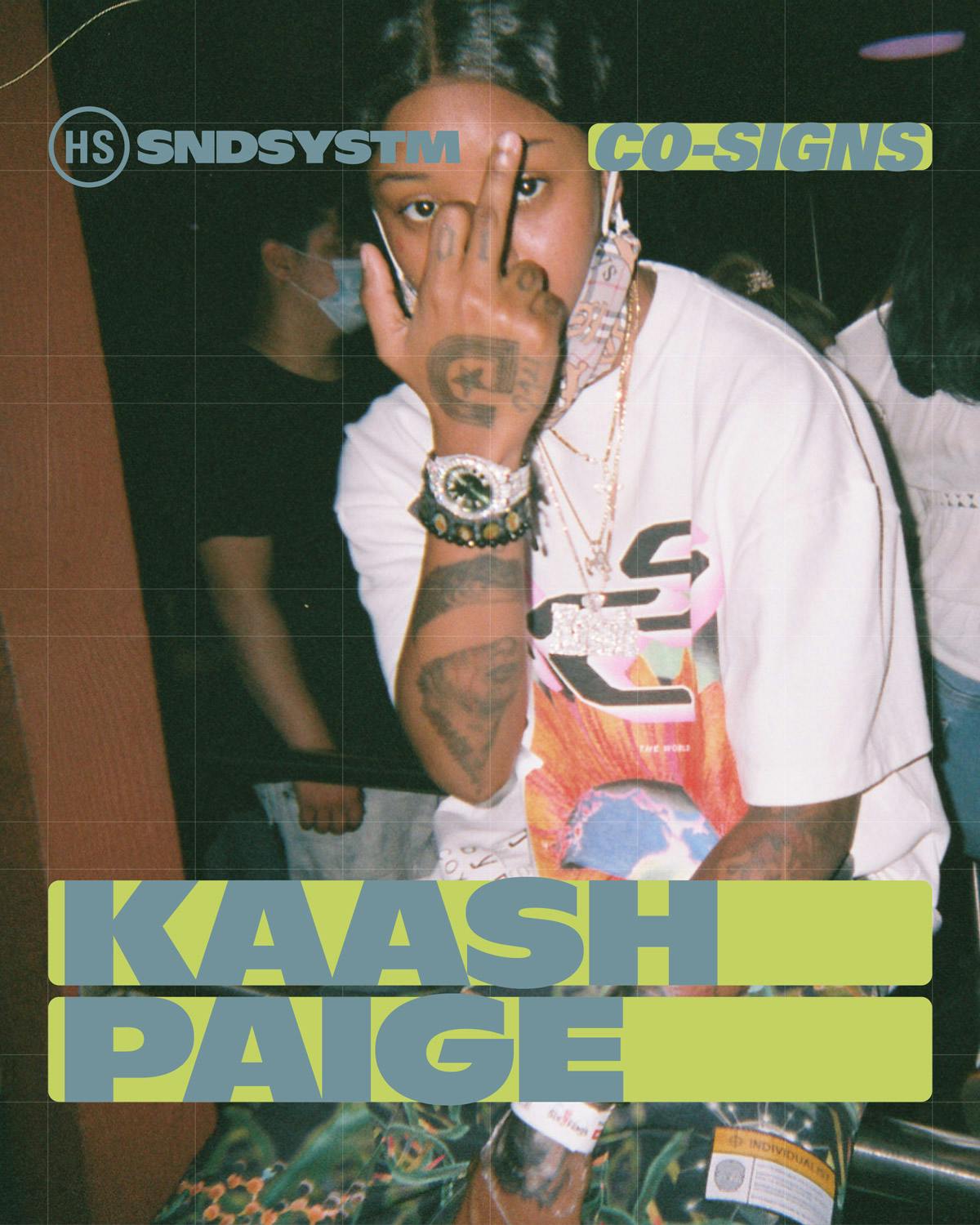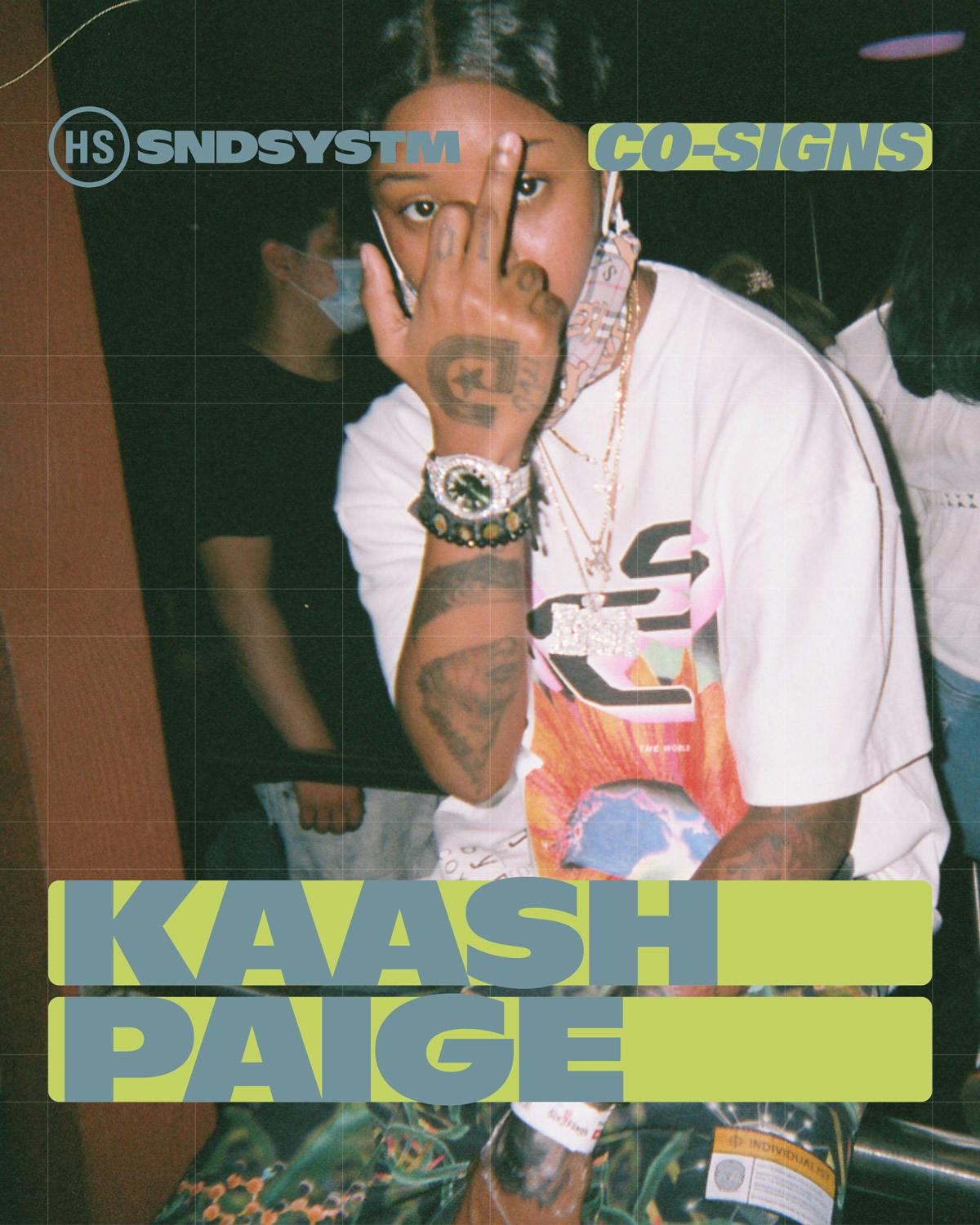 As music fans we're always on the hunt for new sounds and creators. Through Highsnobiety Soundsystem Co-signs we're connecting with the next generation of artists that we're excited about. These are the origin stories of those pushing boundaries and shaping the future of music culture.
Where: Dallas, Texas For Fans Of: Brent Faiyaz, SZA, Bryson Tiller Playlisted: "London," "Lost Ones," "Frank Ocean"
When Kaash Paige started working on Teenage Fever last year - with the intention of dropping it in the final year of her teens - she had a very different vision of the circumstances that would surround the release of her debut album. As the music industry began adapting to the pandemic, the 19-year-old Dallas native began her roll out in June, but hit the brakes when protests broke out across the world following the murders of Breonna Taylor and George Floyd.
"The majority of everybody listening to my music is my culture," she explains. "So during those times my music is not important. Speaking up and voicing opinions, and making sure justice is found is more important than my music."
Teenage Fever would finally be released via Def Jam mid-August; the 13-track collection of slow-burning R&B chronicles her late teens, and plays like the soundtrack to an A24-produced coming-of-age movie. "I just know that the music speaks for itself," she says, confidently. "That means something to me, without even being able to perform [live]. Because now everybody is really in-tune to the music."
Kaash feels primed for leadership, but she says that this wasn't always the case. Through the majority of school she describes herself as being a follower, and spent much of her time worried about what other people thought. It was music which helped her to break the mould: a high school track runner whose dad made beats in the closet at home, she began to dabble in rapping and made a track with her friend, to positive reception from her peers. Enjoying the reaction, but still feeling as though she was following a trend, Kaash decided to double down on her individuality and pursue singing.
She uploaded "Dnd" - a song about ignoring the texts and calls of an over-enthusiastic admirer, written to Parisian producer Dream Koala's instrumental "We Can't Be Friends" - to SoundCloud in her sophomore year, and had the whole school singing along. "I jumped off the porch and was like 'I want to be the new artist that everyone's listening to,'" she recalls. "I want you to be like 'Have you heard that new Kaash Paige?' It was dope being as young as I am coming out of high school and my peers are saying that. So now I feel like a leader and I feel like I'm making an impact on my city."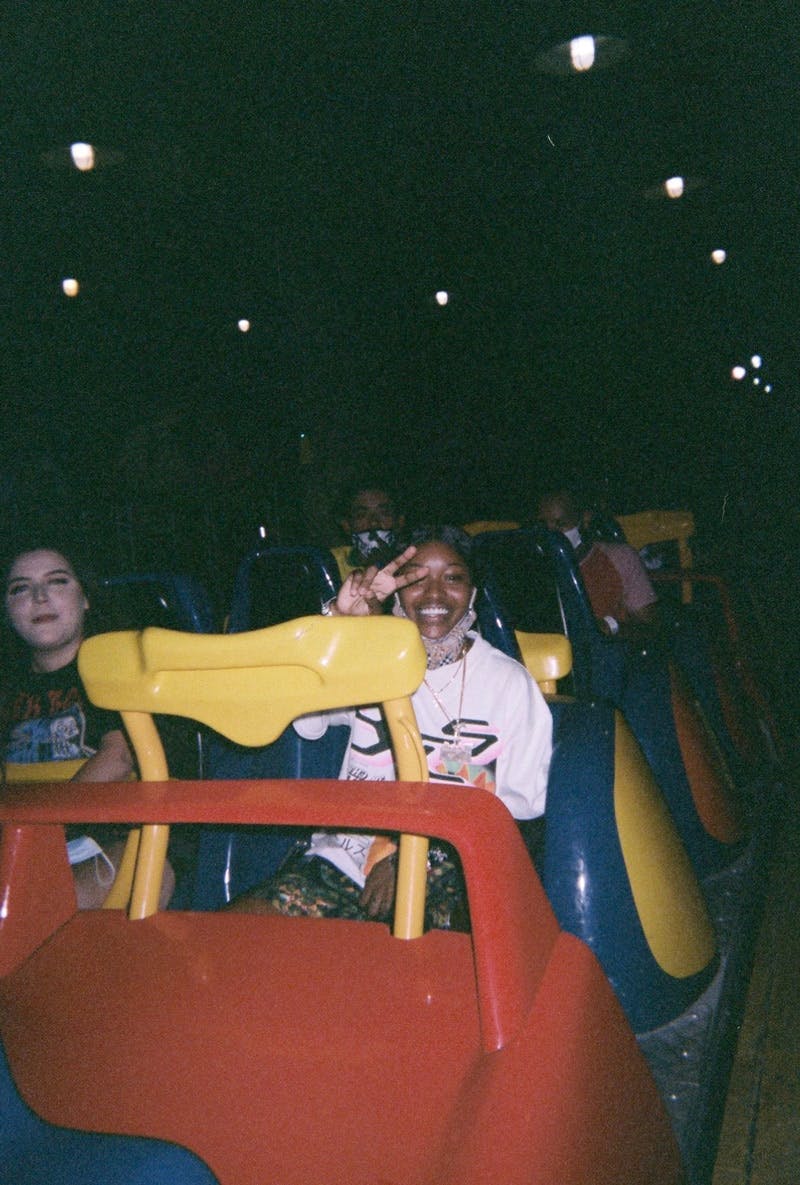 "Dnd" would later be revised for her 2018 single "Love Songs." Riffing off the hook of J. Cole and Miguel's "Power Trip," she felt urged to flip the perspective for a quasi-sequel. "On 'Dnd' it was more about 'do not disturb me,'" she explains. "And then 'Love Songs' is finally giving that person a chance, and you being the one that's stuck on stupid." Given the use of Dream Koala's original track, it took some perseverance with her team to get sample clearance. "I remember always fighting for it, like 'Nah, this song, it's going to be dope, it's going to be big,'" she explains. "And I remember like a month or two months later the song blew up on TikTok." Its opening lines soundtracked a new trend on the video-sharing app, pushing Kaash to a much broader market.
Although she's appreciative of the support around "Love Songs," Kaash was also wary of the song outgrowing her as an artist. "I don't want to be known as a one hit wonder," she explains. "It had discouraged me, then I built up that drive and that ambition like 'I'm about to show them who Kaash Paige is." It was from this place that she crafted the majority of Teenage Fever. "I just made all these songs that was more of a capitalization of 'This is Kaash Paige': not 'Kaash Paige who made 'Love Songs,' this is who Kaash Paige the artist is."
Kaash's diverse range of musical influences come from hours of scouring Tumblr and SoundCloud, and she isn't afraid to express her fandom through her interviews, lyrics, and even song titles (on the eighth anniversary of "Thinkin Bout You," she released a single called "Frank Ocean"). She cites the likes of Erykah Badu, Drake, SZA, and Lil Wayne, as well as bands such as Nirvana, Gorillaz, and Vampire Weekend as being influential: "I like all of the different types of sounds that nobody would think to put in a song," she says. "How can you mix up rock music with R&B? And I feel like that's what I'm creating. And then you don't know if you're in your feelings or if you wanna vibe out and go smoke with your friends, or go have fun and be reckless."
Perhaps the clearest example of this on Teenage Fever is "Lost Ones." The track was inspired by Paramore's pop-punk, with a "whoa whoa whoa" chorus that would have been perfect for live shows, and name checks Waka Flocka Flame and Chamillionaire in its verses. "I love catchy music that makes you feel like you're free and having fun," she says.
"Lost Ones" was produced by Sonic Major, a University of North Texas student and the architect of the Kaash Paige sound. She met Sonic through a mutual friend, and was impressed by the quality of his vocal recording. "I was like, 'I only get that sound with my dad. I've never got that sound with another engineer,'" she remembers. When she returned to work with him, the first song they made together was "Heartbreaker," which would become the opener to her 2019 debut EP Parked Car Convos. "He just pulled out the guitar and played some pretty strings, and ever since then we just recorded in his dorm room," she says. "All of the songs we made have been recorded, mixed and mastered in a dorm room."
Kaash has a strong belief in the manifestation of destiny, and it's a theme that appears throughout her career and song-writing. She remembers making a song called "Euphoria" in Sonic's dorm room: "And I was like, 'I can hear Travis [Scott] on this, I can hear Don [Toliver] on this,'" she remembers. Her manager would later set up a studio session with Don - who Kaash says approaches studio sessions with a monstrous work rate that reminds her of mixtape era-Lil Wayne - and when he heard "Euphoria," he wanted it for his album Heaven or Hell. Travis joining them on the track was the icing on the cake. "It was just crazy that that actually happened," she says. Don returned the favor, joining Kaash for Teenage Fever's "Grammy Week" which, appropriately, sees the two rising stars crooning their future success into existence.
Similarly, she managed to coax a rare feature from her favorite rapper, Isaiah Rashad, who sent his verse for "Problems" just as her album was due to be submitted. "I always talked about 'I want Isaiah Rashad [on my album], I want a song with him, I want to meet him,'" she says. "And I remember he DM'ed me on Twitter like 'I love your music. I want to be friends.' So I'm over here like, 'Bro, I know my favorite artist did not just DM me talking about he wanna be friends!'"
After a stint living out in LA, Kaash returned to Dallas earlier this year, where she's able to create at her own pace. "Being in LA, you get so lost in everything that's going on, you feel like everything's on your time," she says. "You never take out the time for yourself and just relax." From that relaxed mindset she's been able to write more honestly. "Just be yourself, be free," she urges. "Don't even overthink it, don't stress it. I feel like making yourself comfortable is the key to success." In the instance that she was ever to forget her own advice, she's had "Overthinking Kills" tattooed on her neck as a reminder: "I feel like everybody should shoot for the stars. Nothing is ever unrealistic."
Highsnobiety Soundsystem Co-Signs is a new monthly feature, curated by @grantbrydon. Check out the previous episode of Highsnobiety Co-Signs with Flo Milli here.