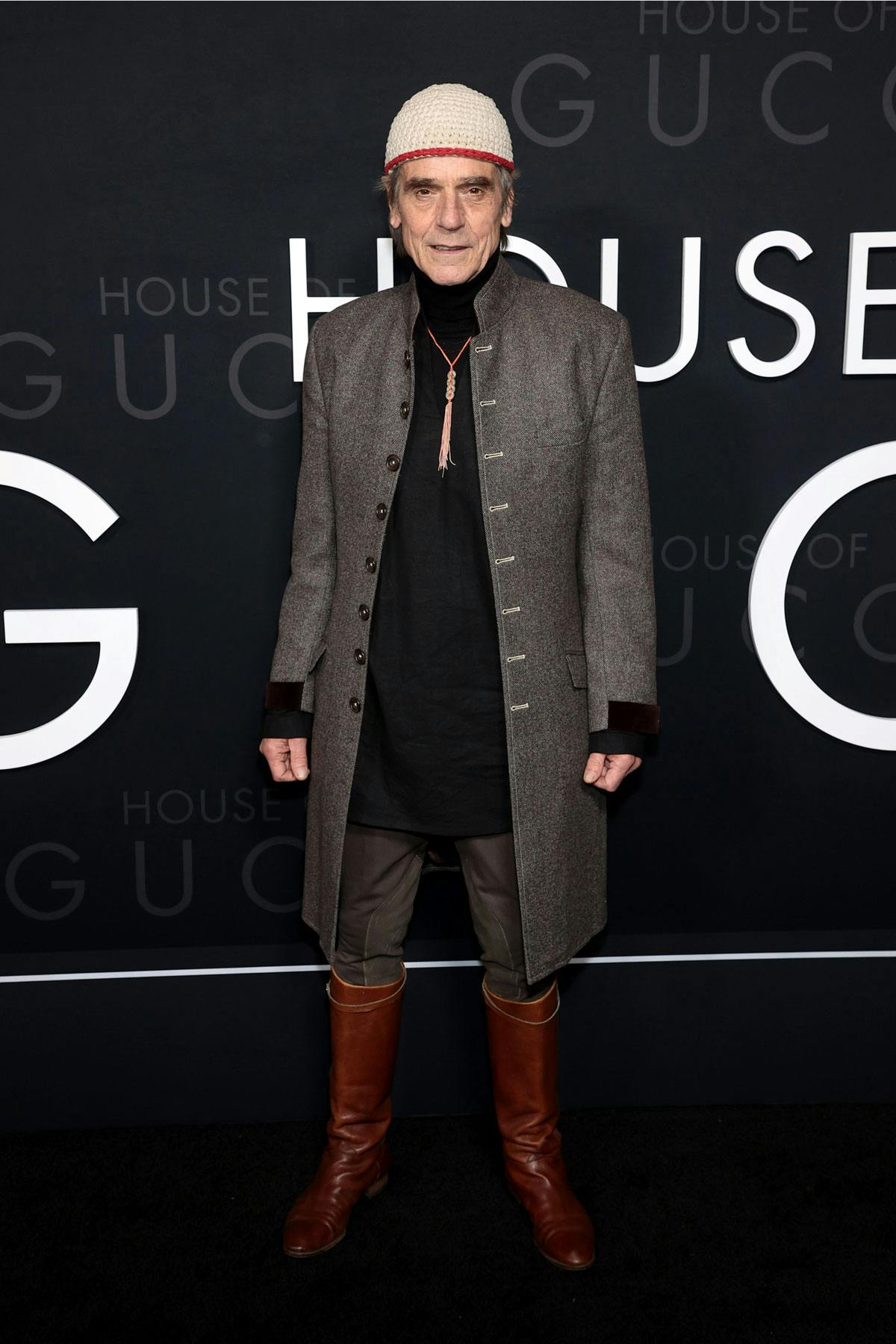 Jeremy Irons continues his reign as our unexpected style king.
After out-dressing Lady Gaga at House of Gucci's London premiere (an impressive feat, considering the pop star's royal purple gown straight off the Gucci runway), the 73-year-old wore another remarkable ensemble — albeit a marginally glamorous one — at the film's New York City debut.
Irons's understated 'fit was comprised of a Mandarin-collared coat over a black tunic, paired with riding pants and leather riding boots (perhaps by Gucci, which got its start in equestrian gear). Clearly, Horse Girl Autumn is in full effect.
The actor accessorized the outfit with a crocheted skullcap, a bit out of left field but a decision I respect nonetheless.
Irons, who plays Rodolfo Gucci (Maurizio Gucci's father), is better known for his roles in Brideshead Revisted and Lolita than his sartorial prowess, making his present red carpet run all the more delightful.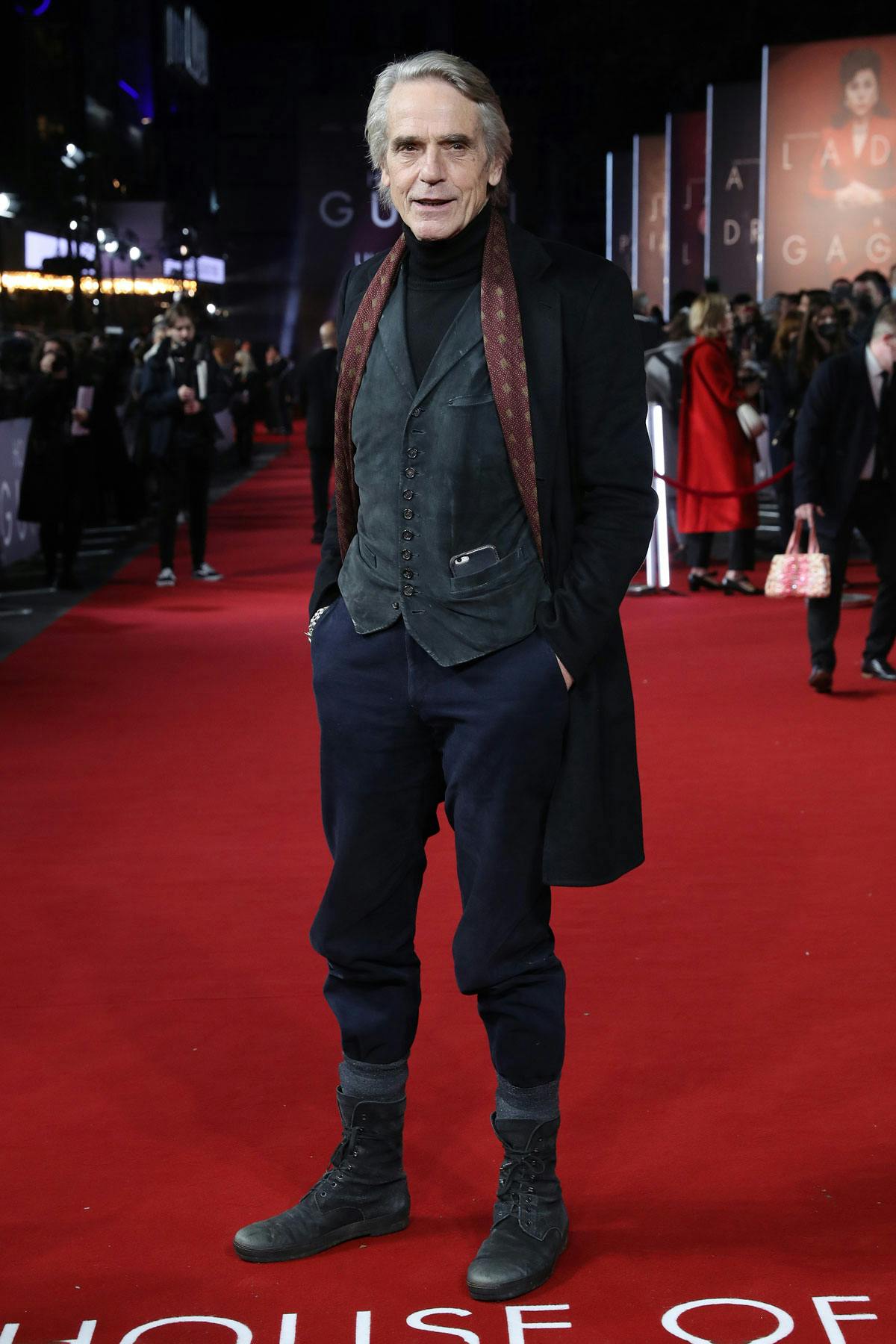 In London, he opted for an equally un-formal premiere look: a peacoat and skinny scarf (his favorite accessory, it seems), worn over a waistcoat and trousers tucked into his socks and combat boots. An iPhone 8 casually tucked into his vest topped off the look.
I'd take a gander that Irons doesn't work with a stylist, a risky move that few celebrities can pull off without looking schlubby.
The crocheted hat, the riding gear, the visible socks, the scuffed boots, the old smartphone tucked into Irons's vest are all details that lend both outfits a "DGAF" insouciance, making them arguably cooler than his co-stars' more polished ensembles, such as Adam Driver's very conservative suit.
His style follows in the footsteps of Bernie Sanders's inauguration outfit, deliciously casual in the face of a bunch of ultra-formal posturing — a win in my book.