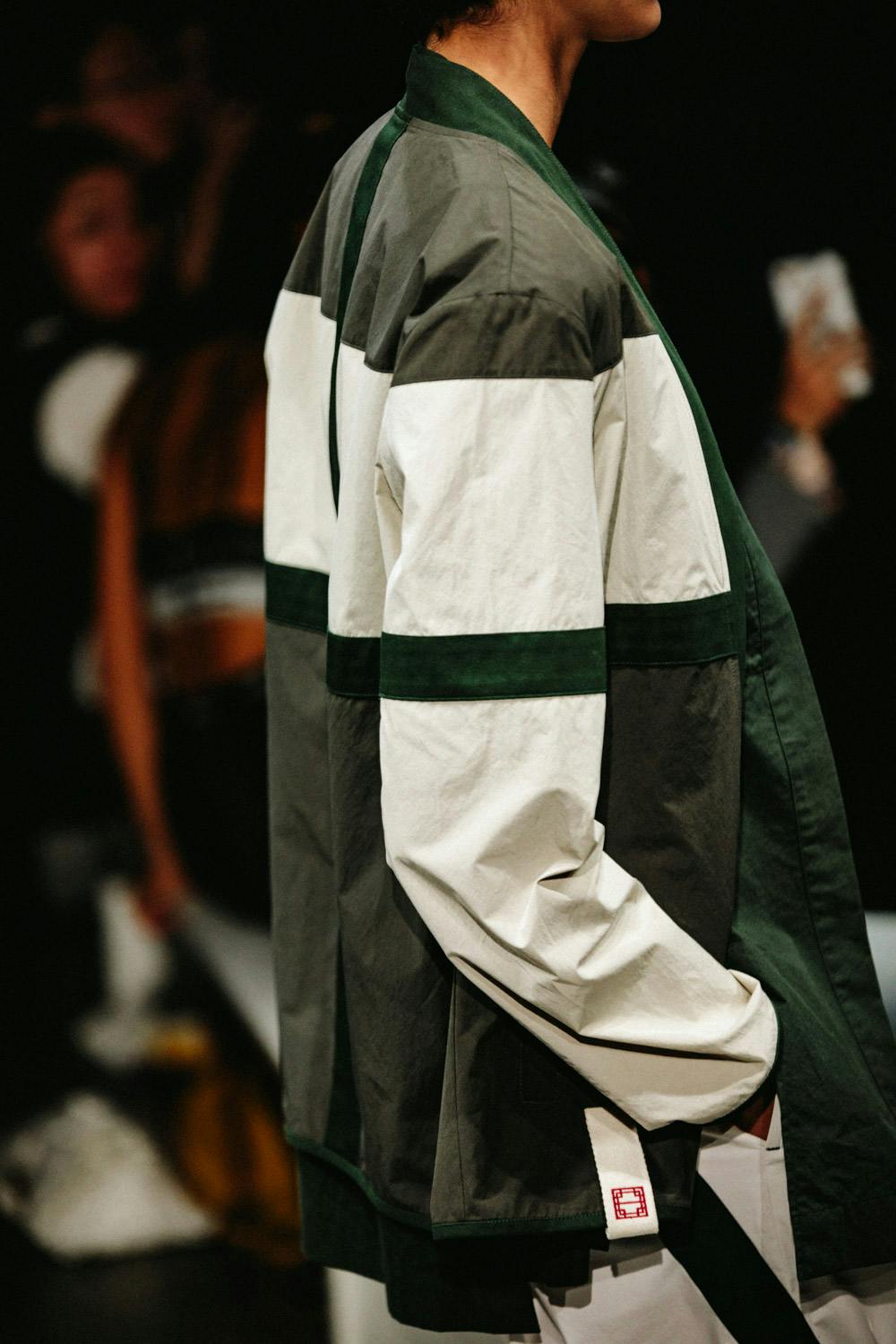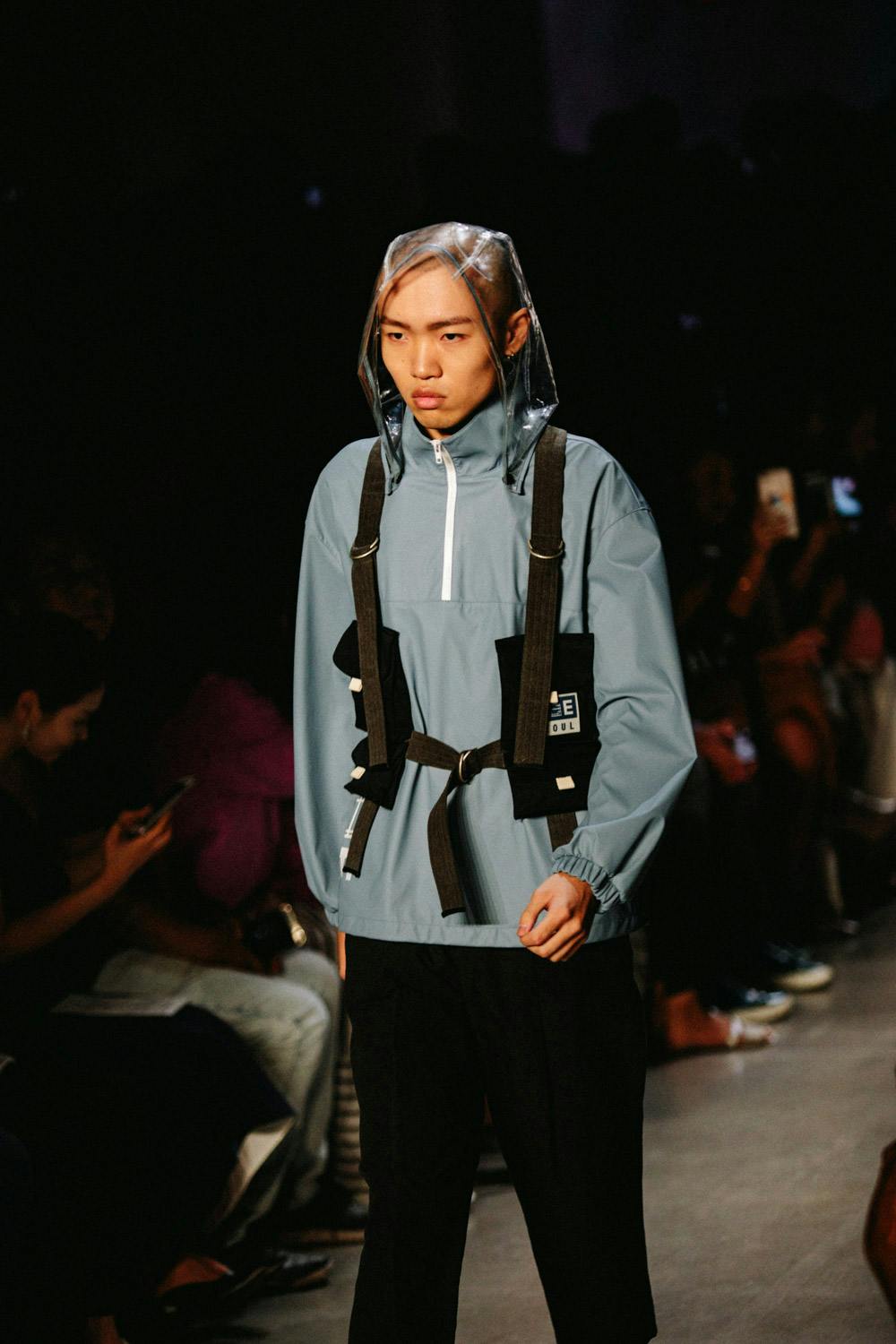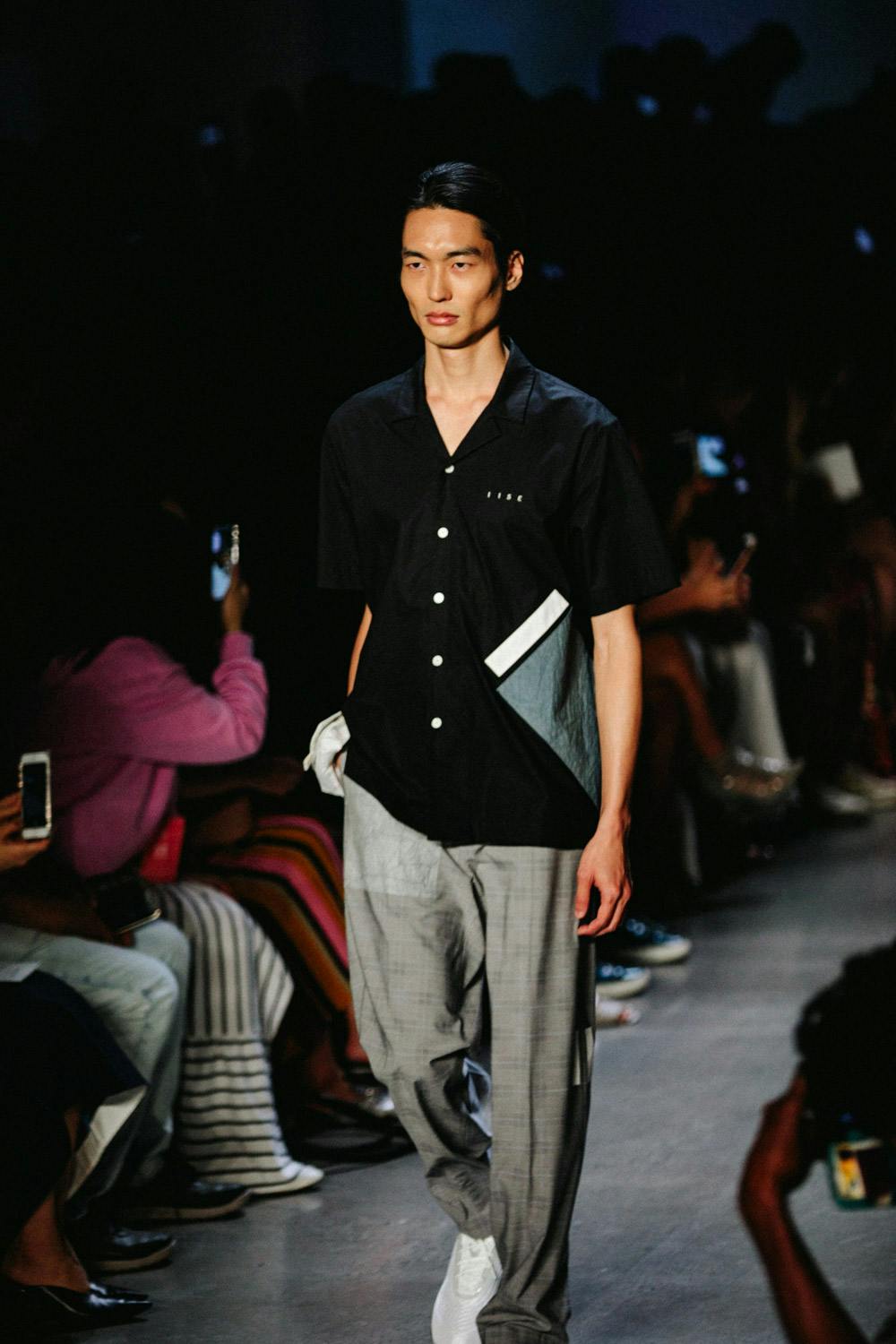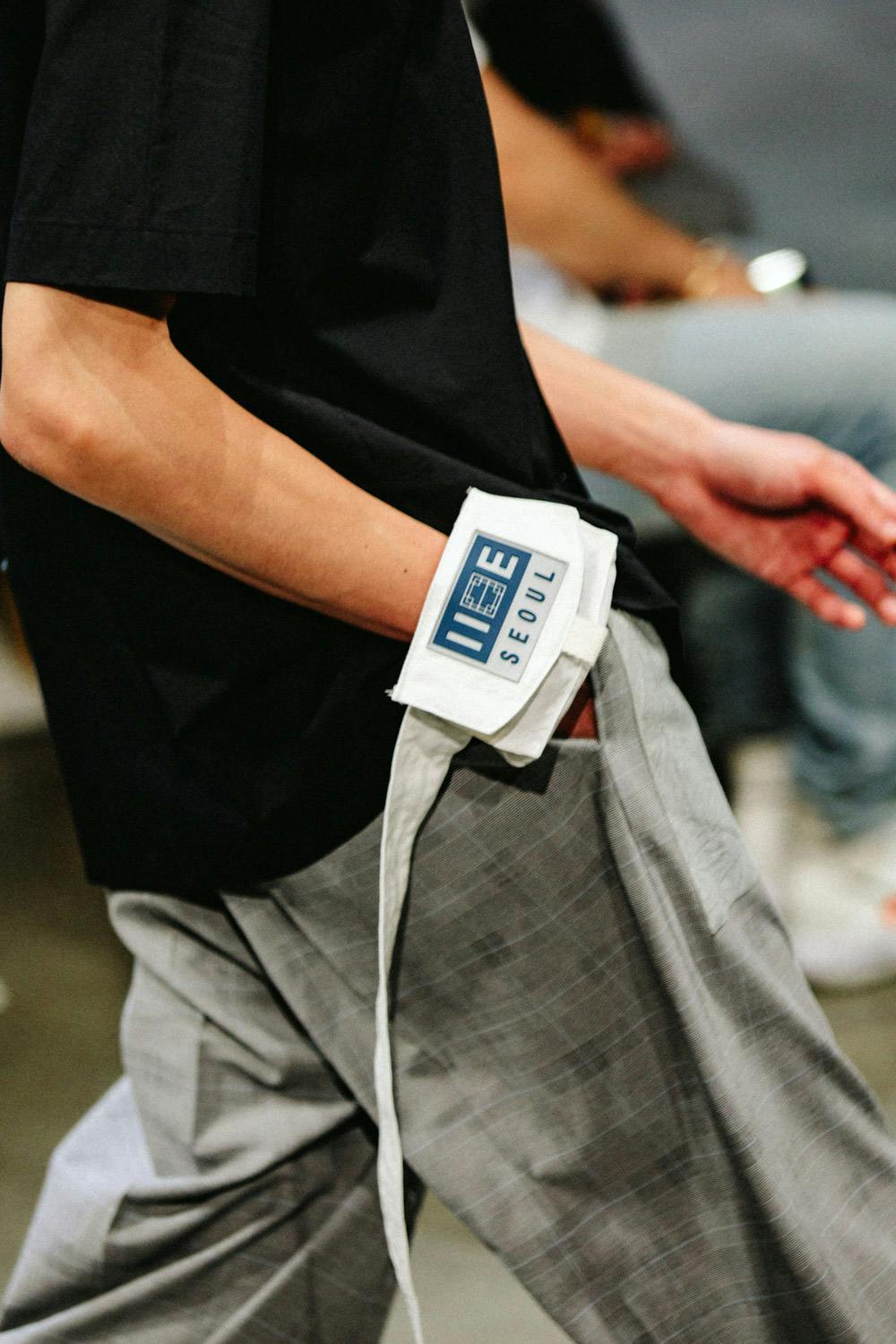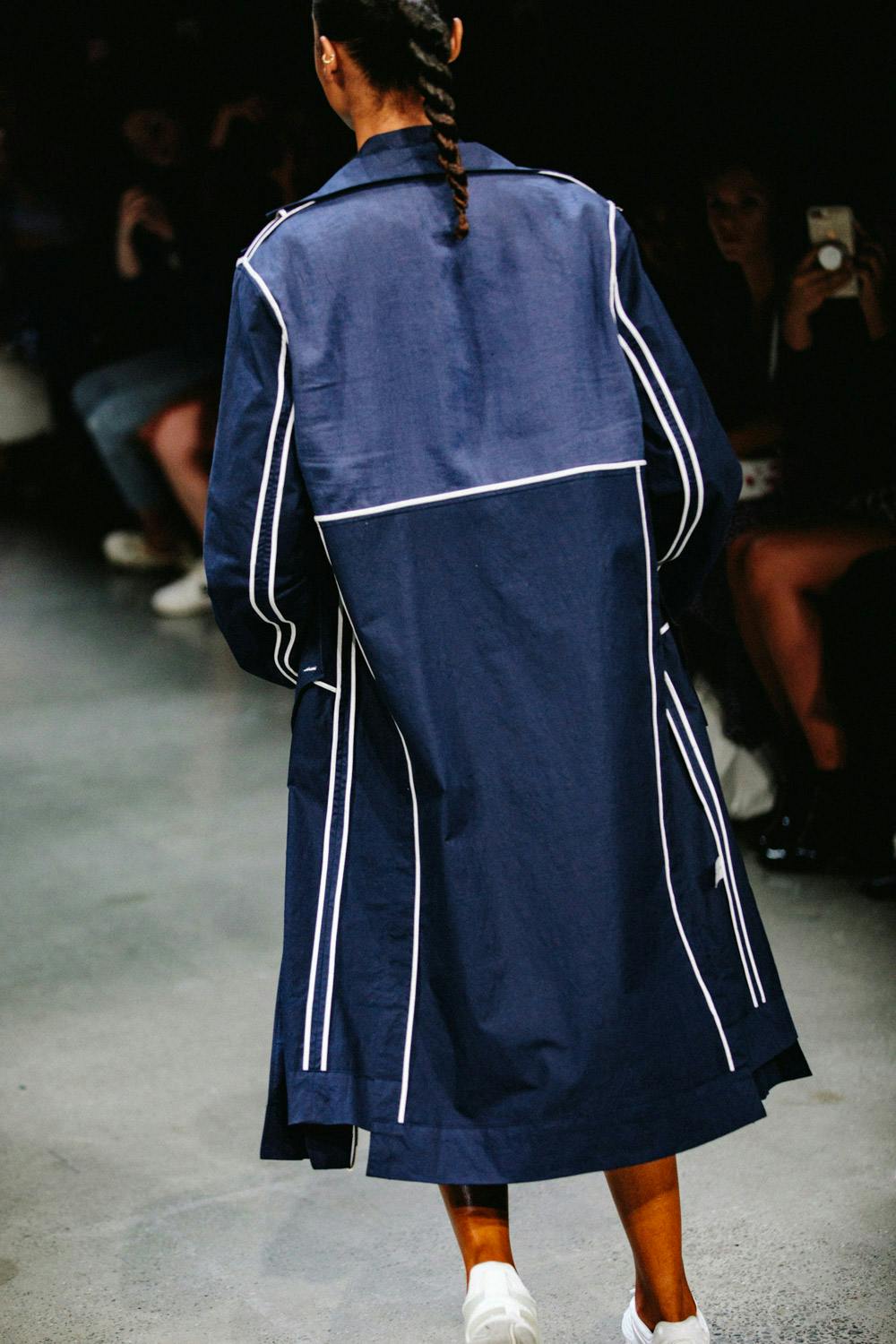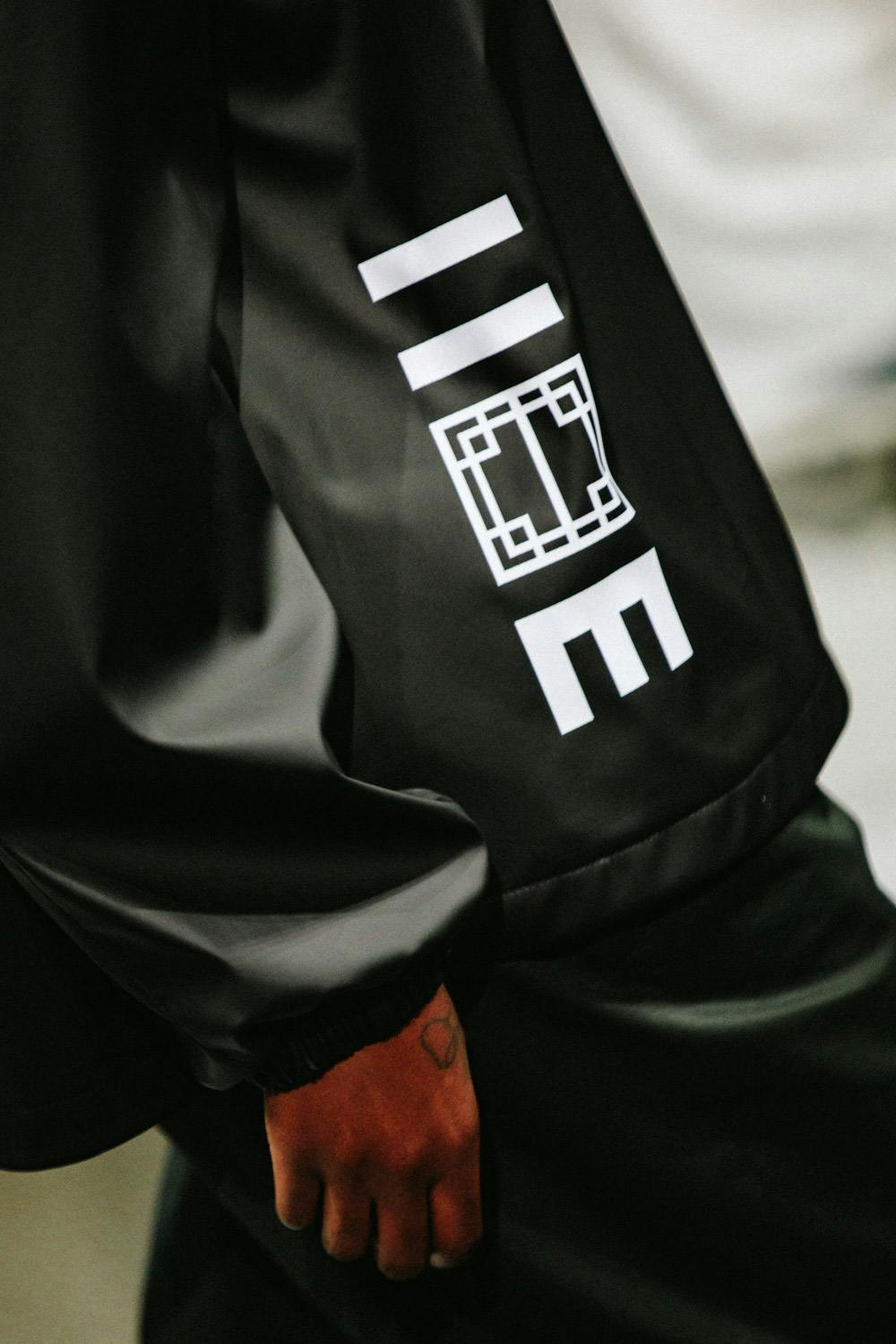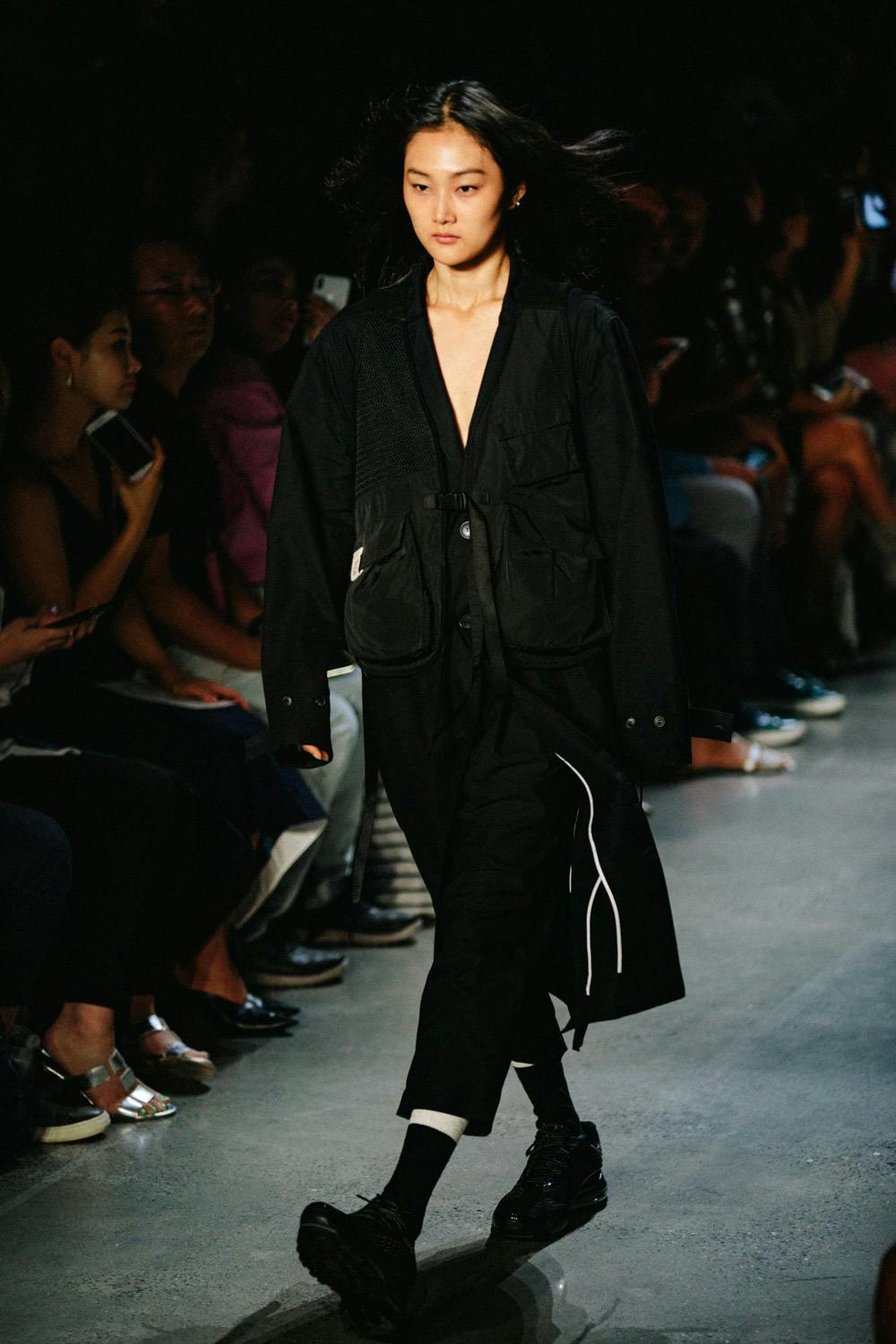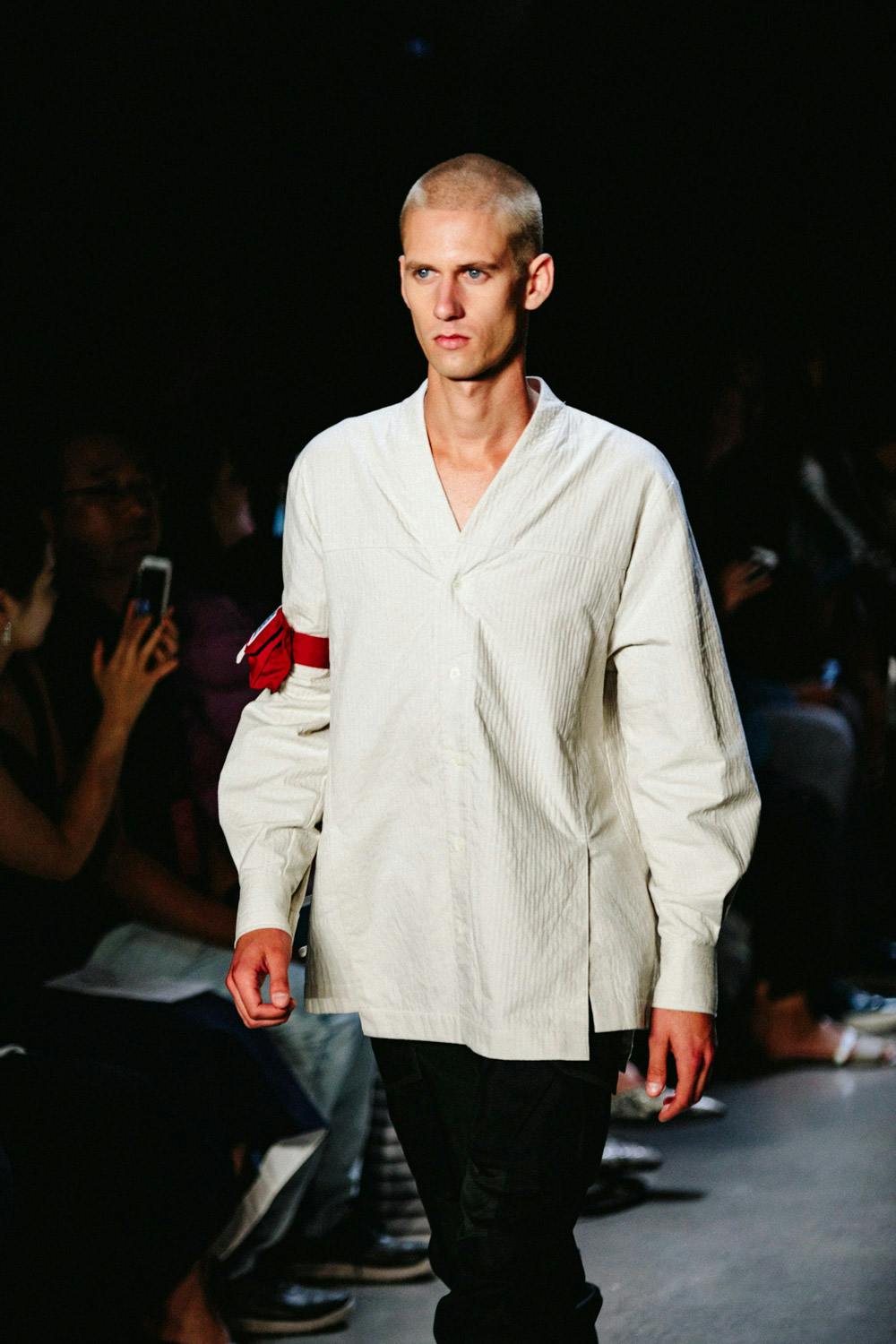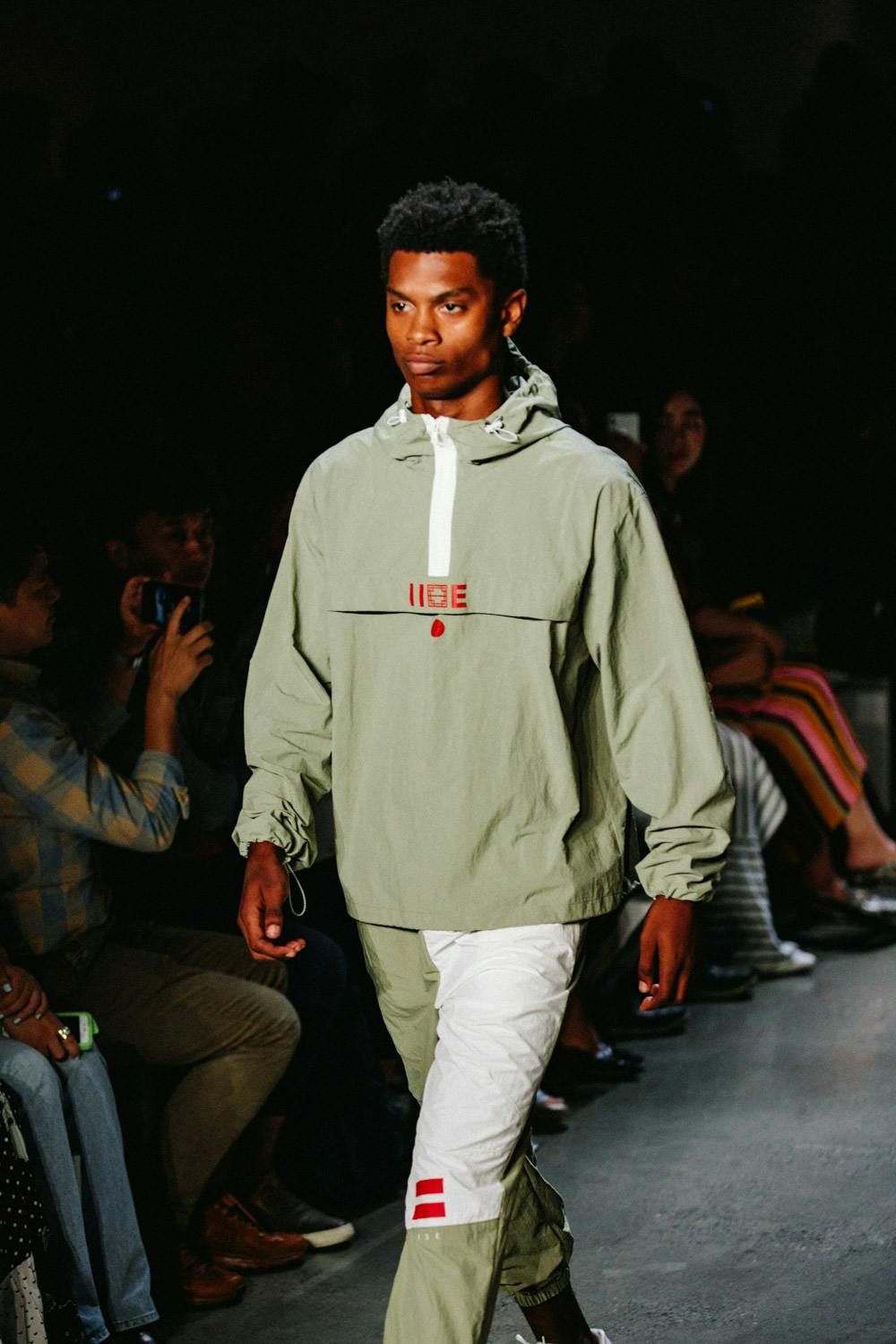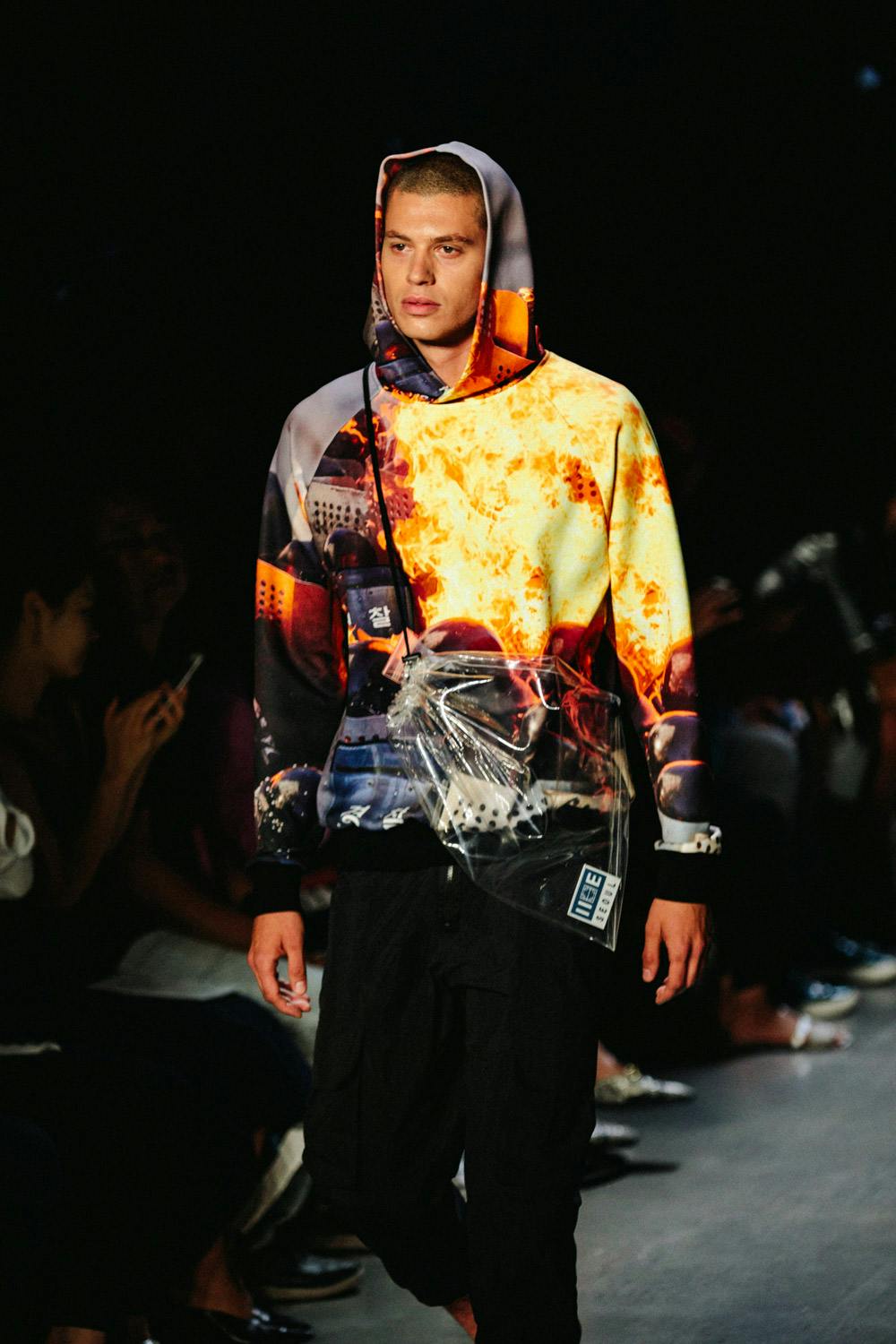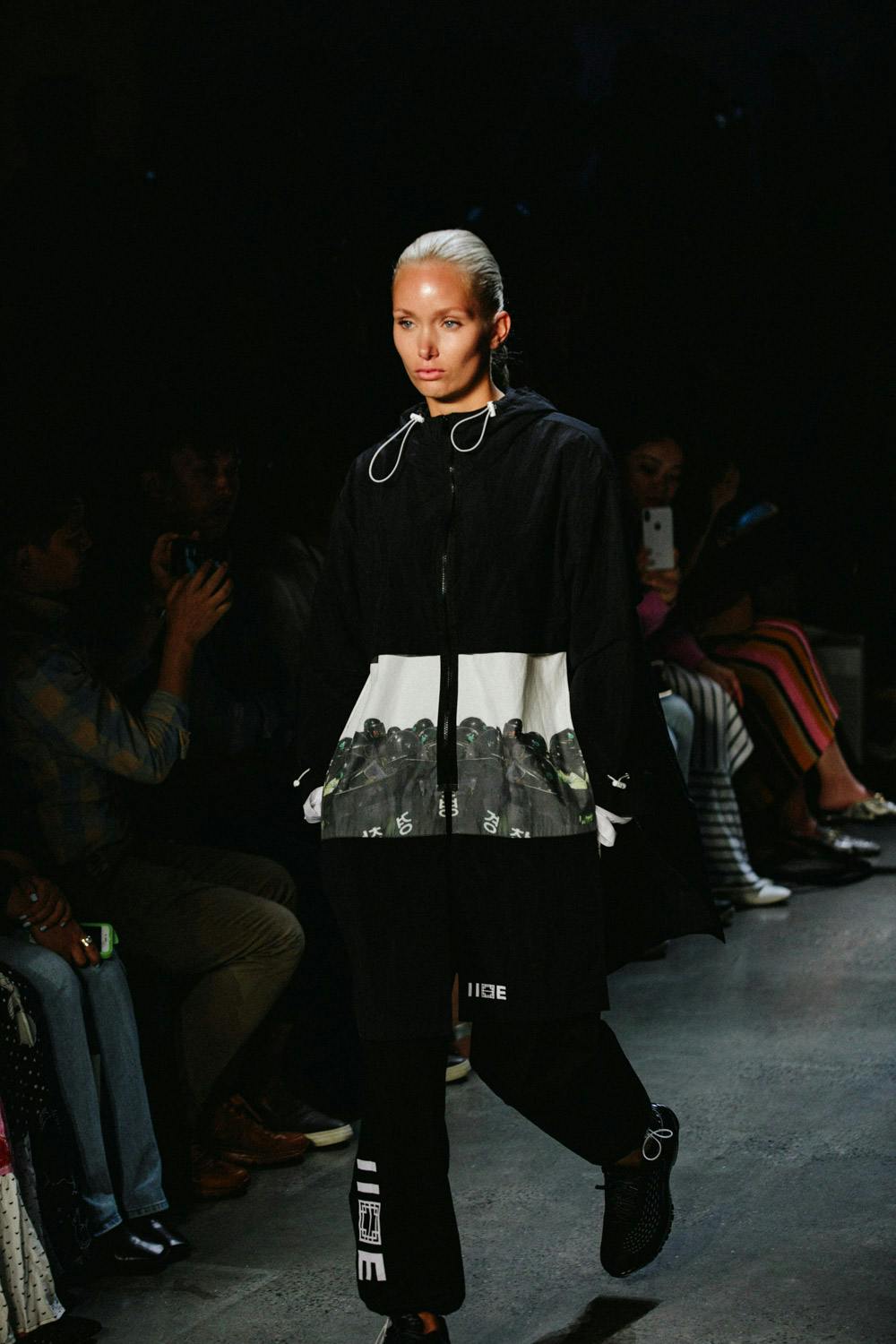 Terrence and Kevin Kim, the designers of Seoul-based label IISE, brought a subtle political nuance to their Spring/Summer 2019 collection. The area of the Korean city they live in is a hotbed for political protests, and calls for an increased police presence. They turned that into a few prints for this season, including an all-over print hoodie and quieter graphic hits on outerwear.
Their first runway show, it was done in conjunction with womenswear label LIE, as part of Concept Korea at New York Fashion Week, a program aimed at bringing visibility to South Korean designers. IISE's founders aren't necessarily new to the business, but they're definitely students of street culture.
As avid participants of early-2000s hype and fashion forums, they honed their taste on the internet, like many modern creatives, and then decided to take it to the next level with a line that mixes notes of futuristic sportswear with traditional Korean garments. Asian-inspired tops and collars feature heavily, as well as quarter-sleeves which bring a youthful attitude to knit polo shirts and track jackets.
The name "IISE" itself means second generation, and in a way the garments bring the past to the present. Their forward-thinking silhouettes meld tactical style with a sporty casual comfort, no doubt aided by the Nike sneakers they were paired with and the styling talents of Matthew Henson. It was overall a strong debut for the nascent label, and marks them as one to watch in future collections.
For more New York Fashion Week coverage, check out what went down at KITH's latest fashion show.