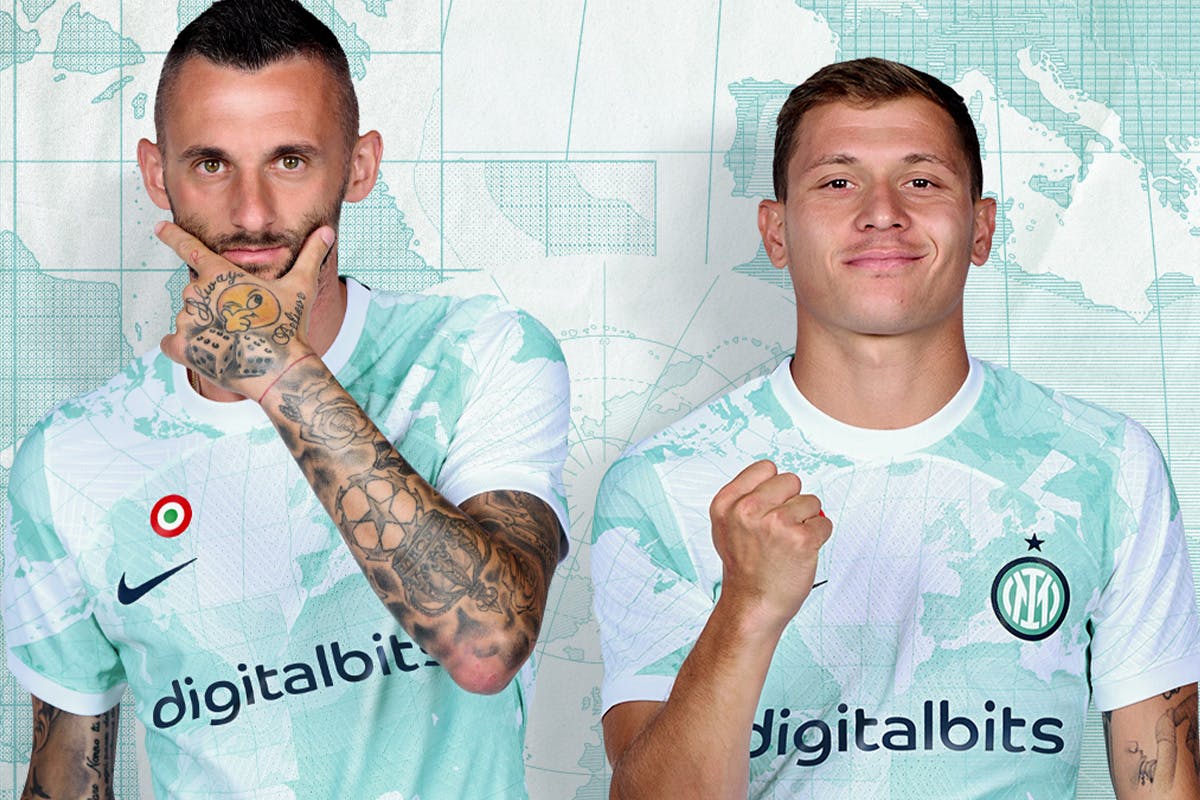 By the start of the new football season, I'm usually dead bored of looking at kits. While you might get the odd jersey that pulls it out of the bag, refusing to follow the myriad of templates on offer, the majority tend to end up all a little samey after a while.
This season though, for whatever reason, the good kit conveyor belt is showing no signs of letting up, as Inter Milan revealed its new away strip for 2022/23.
Contrary to its relatively traditional home strip, the away look is a little more experimental.
White at its base, the jersey is enriched with a light aqua-coloured world map, which is said to stand for its "inclusive spirit and openness' to the planet that we live on.
Designed to match the color scheme on the shirt, the colored crest is positioned over the top of Milan on the map (representing an "unbreakable bond" between Inter and the city) with white shorts and socks completing the look.
Making its debut in last weekend's opening Serie A win against Lecce, the away kit is a part of Nike's Move to Zero initiative, which is all about championing sustainable materials with low carbon emissions, with 95% of the kit is made from recycled plastic bottles.
While kits don't win points (although if they did Inter would be in a great position), it does go someway to backing the philosophy of "look good, feel good," which can only be a good thing.