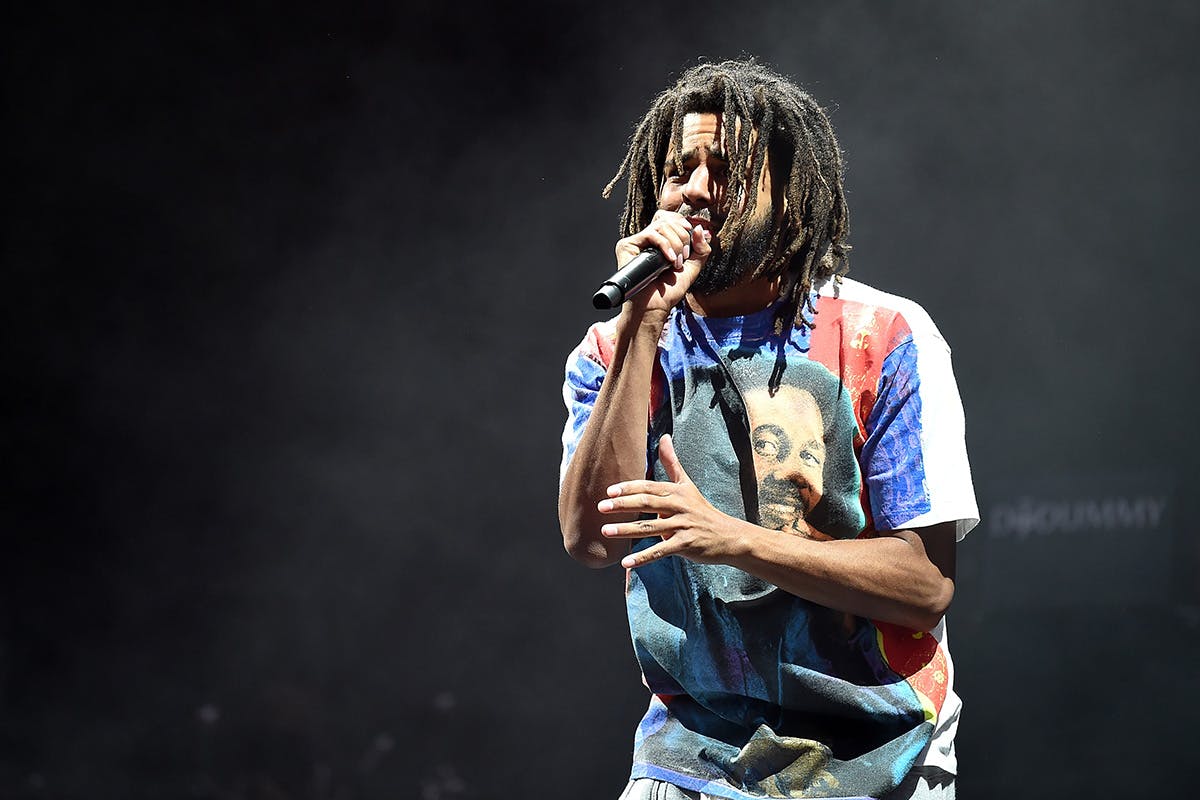 During his performance at Day N Vegas festival this weekend, J. Cole teased his next much-anticipated sixth studio album in a satirical ad campaign for "The Fall Off 2020."
The Dreamville rapper played the video during his set. The clip started out with footage of police, protestors, and lawmakers, before cutting to clips and photos of Cole overlaid with a waving American flag. Following the typical format of political campaign videos , a narrator spoke over the video, "It seems like shit is all fucked up. The country needs a hero to turn to in these turbulent times. Jermaine Cole is that hero." He continued, "He's a man whose humility knows no bounds. A man whose pen is so potent, each word of his verses reportedly cost $2,000. We need someone with big ideas and bold solutions. An expert in diplomacy. A candidate who can heal the inter-generational war.... There is only one answer, one true unifier to heal the country. Make your voice heard. Vote for The Fall Off in 2020."
Fans assume that this is J. Cole's album announcement. The Fall Off is expected to be Cole's sixth studio album, a follow-up to 2018's KOD, which ended with the track "1985 (Intro to 'The Fall Off')." The rapper has been teasing the project for a while now. In a 2018 interview with Angie Martinez he revealed his 2016 tracks "False Prophets" and "Everybody dies" were actually intended for The Fall Off.