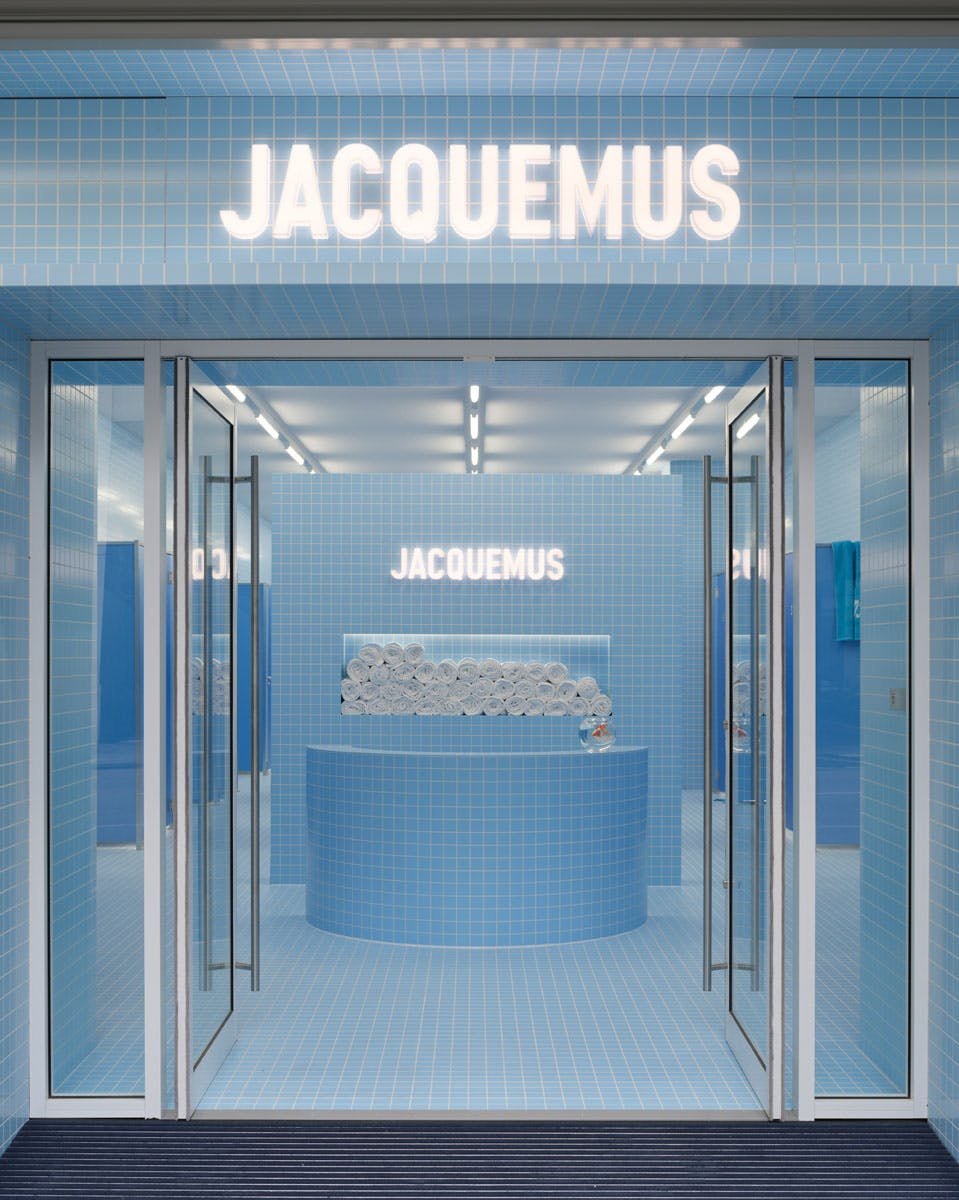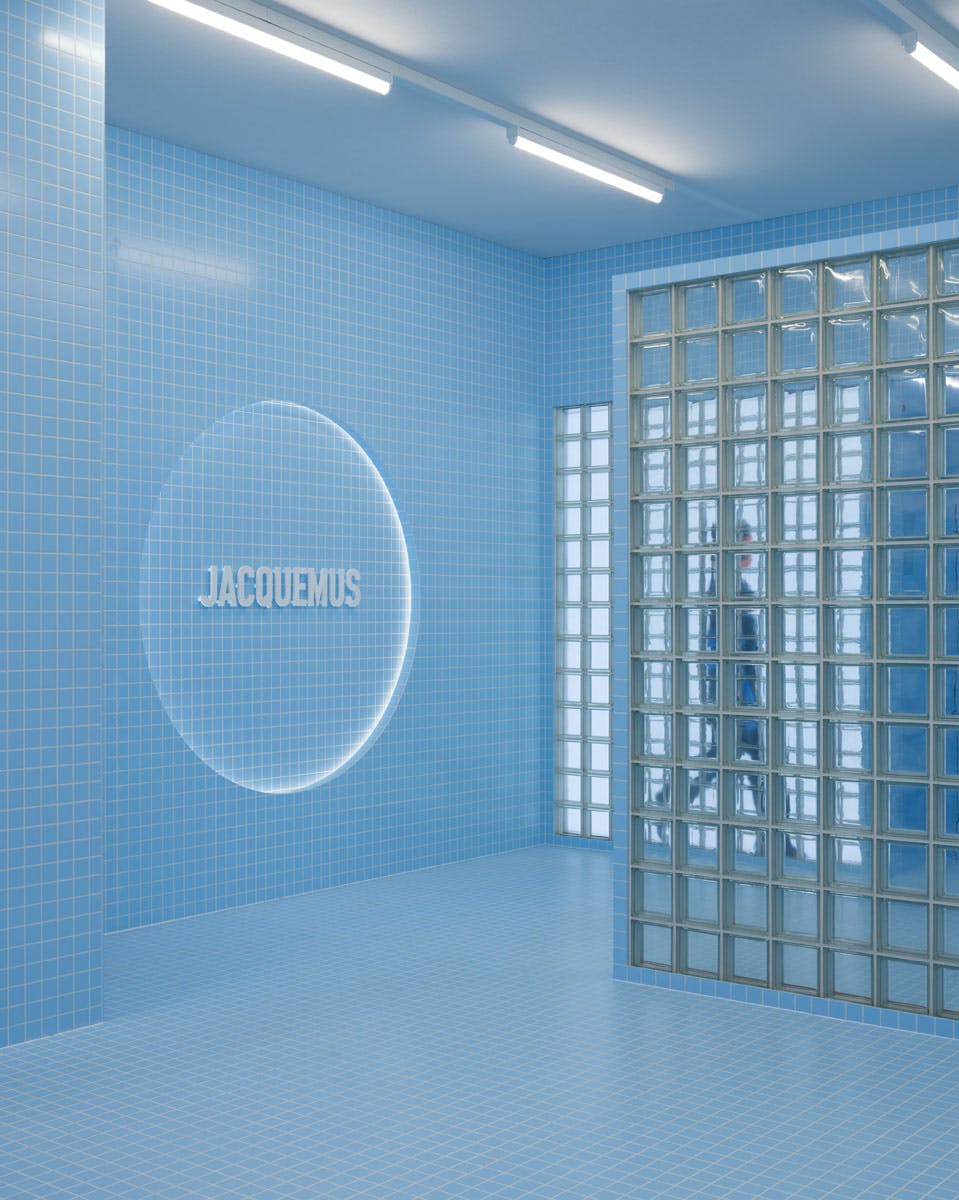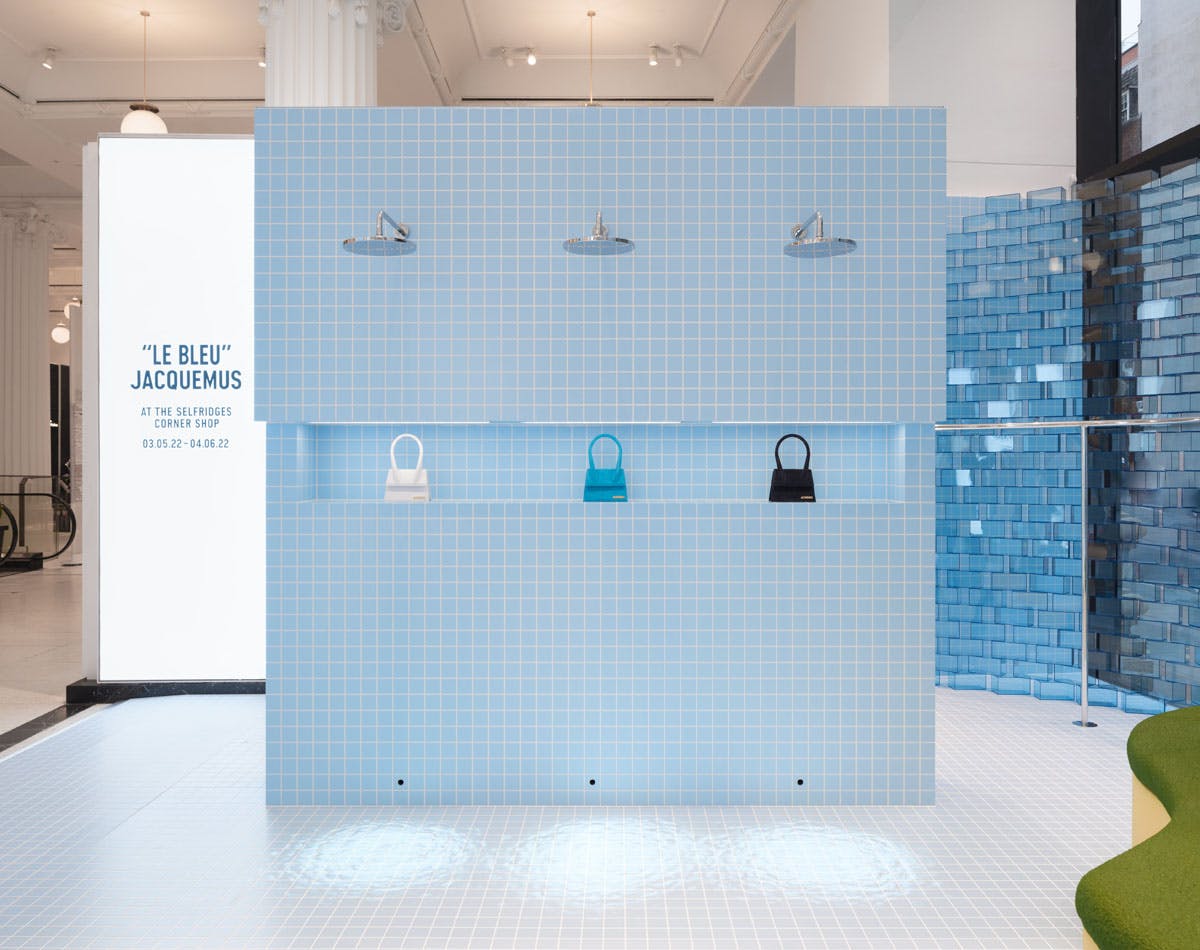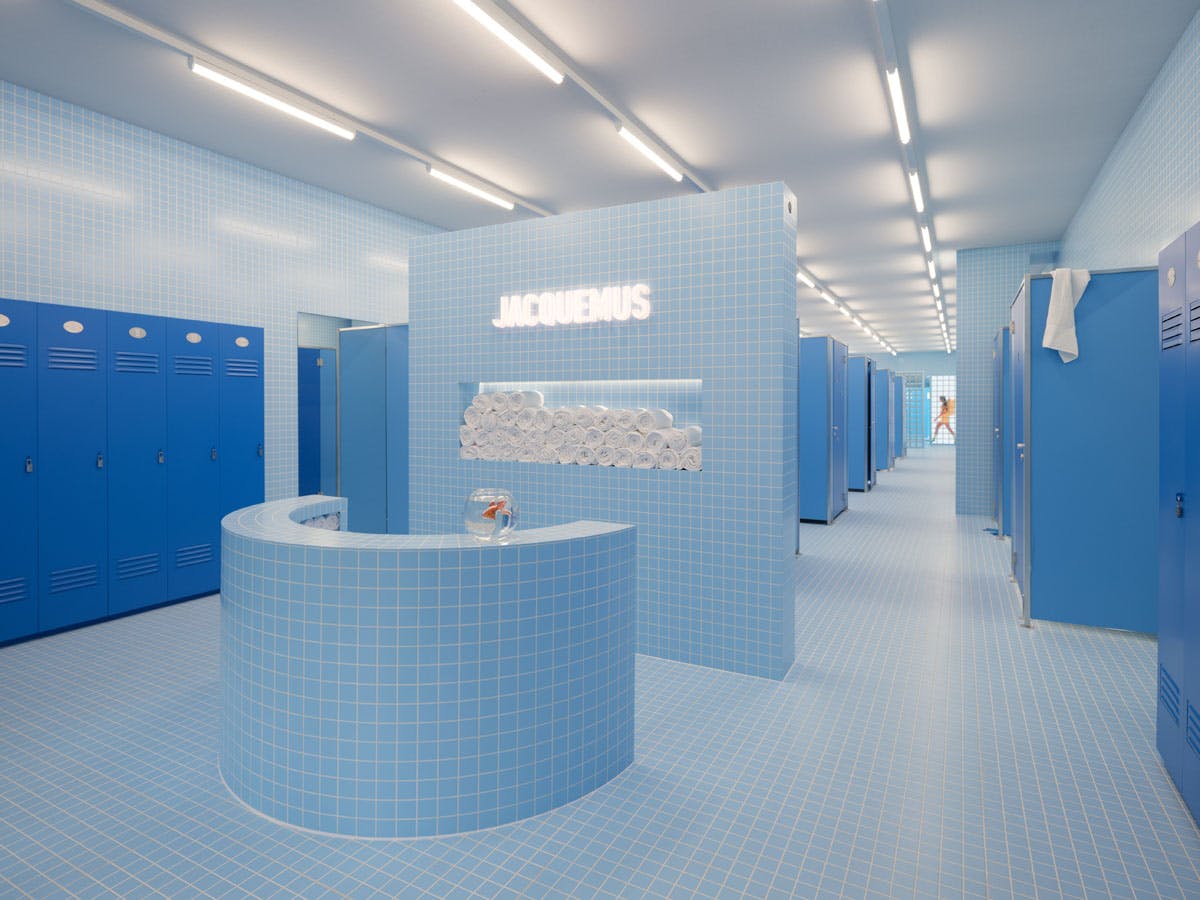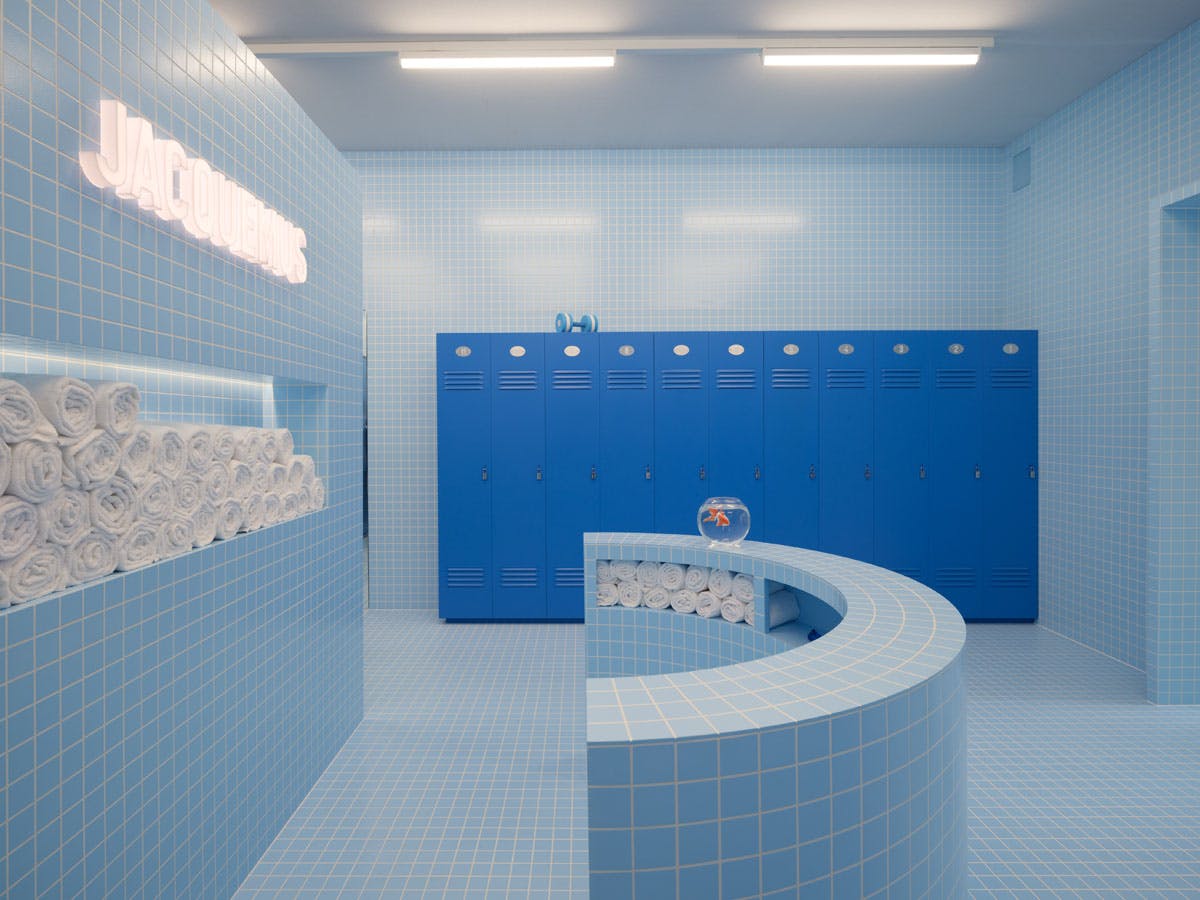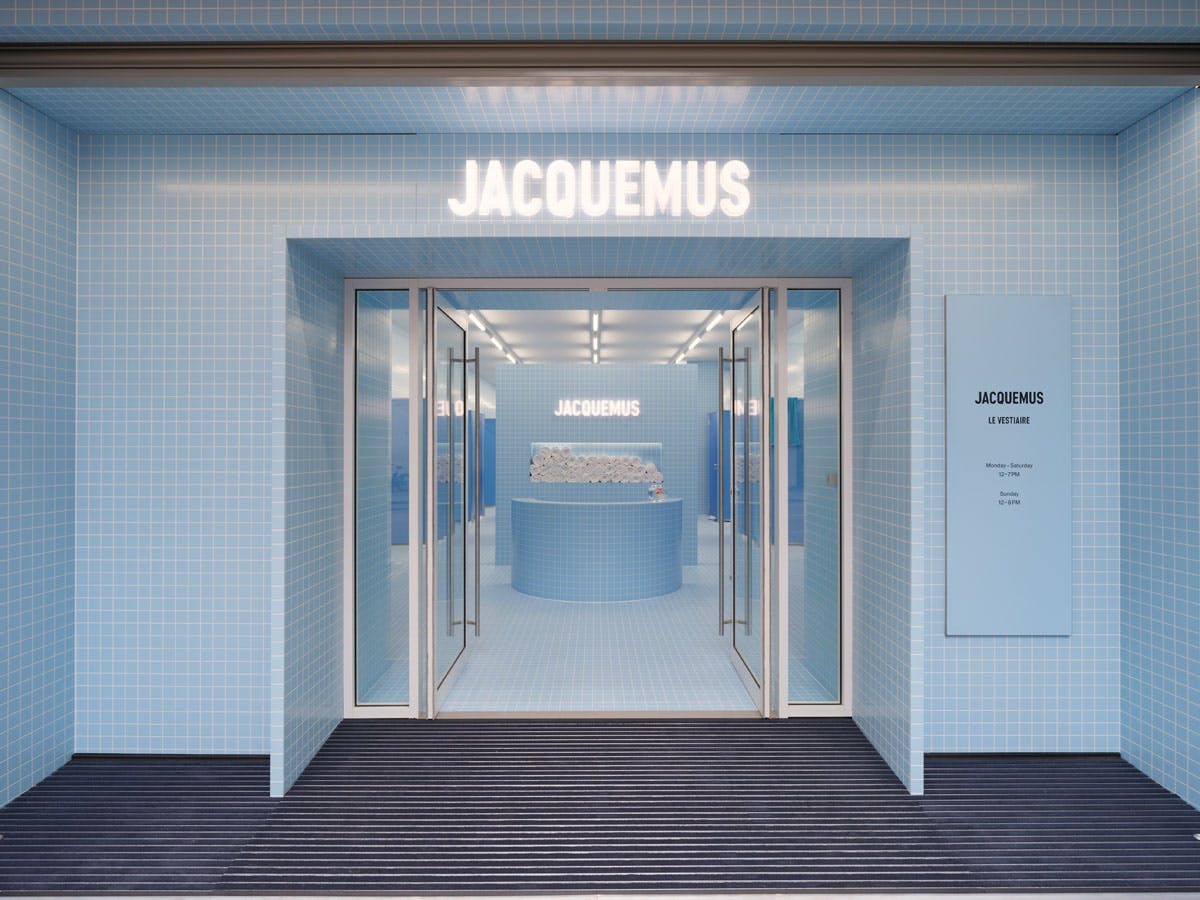 Remember when Jacquemus did a vending machine in Paris? Now it is back, but this time it is in London, and Simon Porte Jacquemus is taking over Selfridges.
Taking over the iconic Corner Shop space, the label has coated everything in blue, which is fitting considering the pop-up experience is called "Le Bleu."
In fact, the whole space is a surrealistic interpretation of Simon Porte Jacquemus' own bathroom and features exclusive colorways of the label's Chiquito and Bambino bags, as well as a handful of apparel such as hoodies and tees, as well as pieces from the recent "Le Splash" collection.
In addition to the Corner Shop takeover, Jacquemus is also the first brand ever to take on the Mews behind the department store, with his iconic vending machine that is open 24/7. Yes, you read that right. The blue Chiquito and Bambino bags are available in. the space, and are locked away behind transparent glass screens that open once you've made your vending machine purchase.
In The Old Selfridges Hotel, there's one last experience available dubbed "Le Vestiaire," which plays with visitors' "sense of discovery and excitement."
The whole experience is not only perfect for shopping (if you're into the color blue, that is), but it also makes for the perfect Instagram and TikTok content. If it's good enough for the grid, you know it is something special.
The space is now open to the public at Selfridges, as well as in the Selfridges Mews and at the Old Selfridges Hotel.
Make sure you pay a visit, because the previous pop-up locations in Paris and Milan have been a massive success.