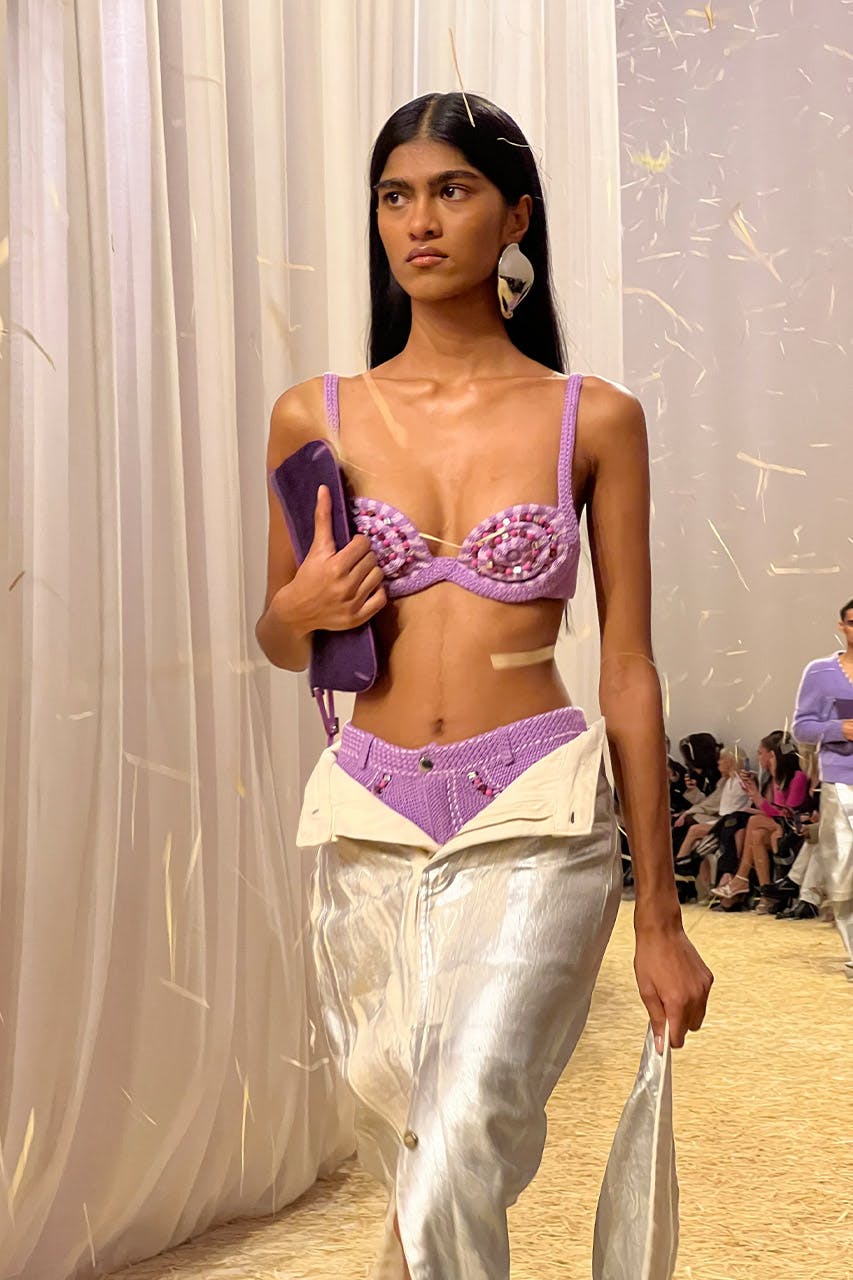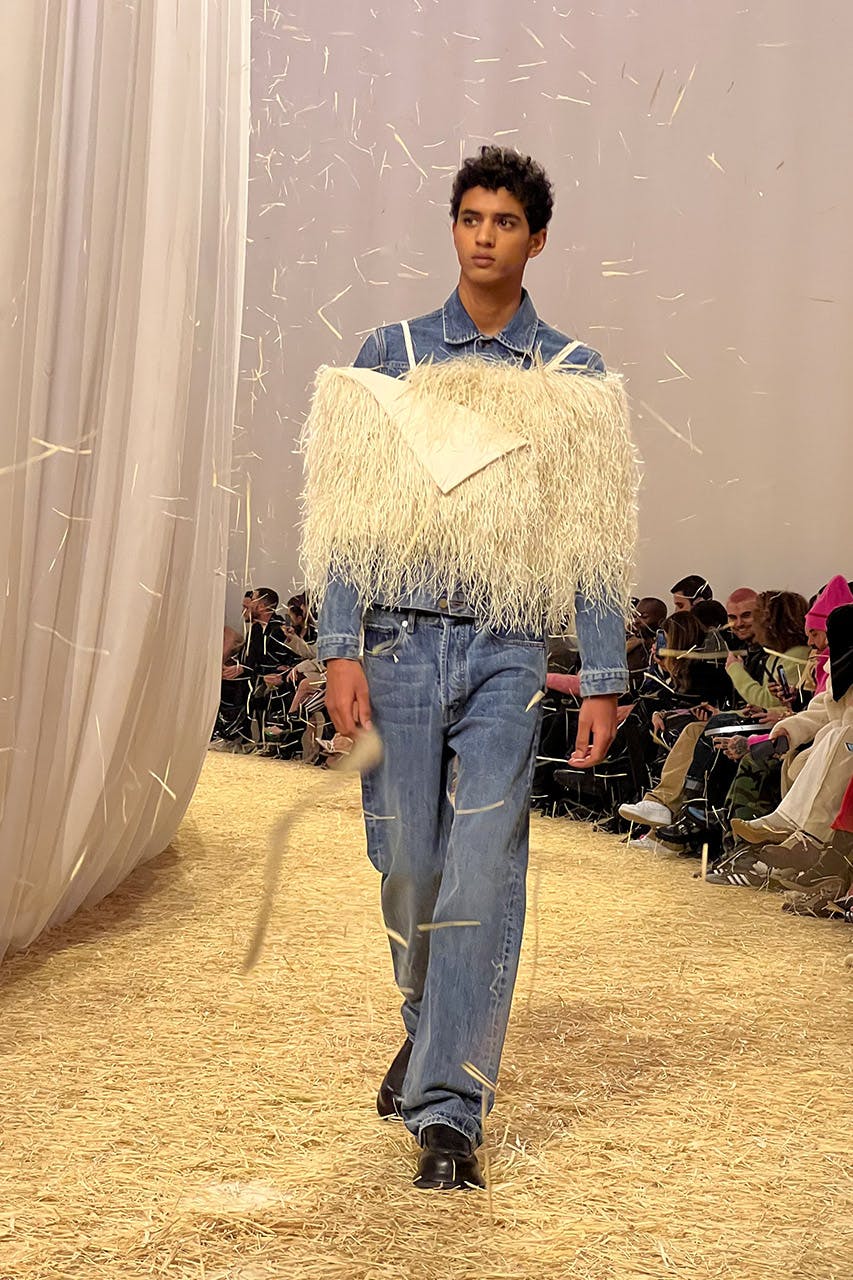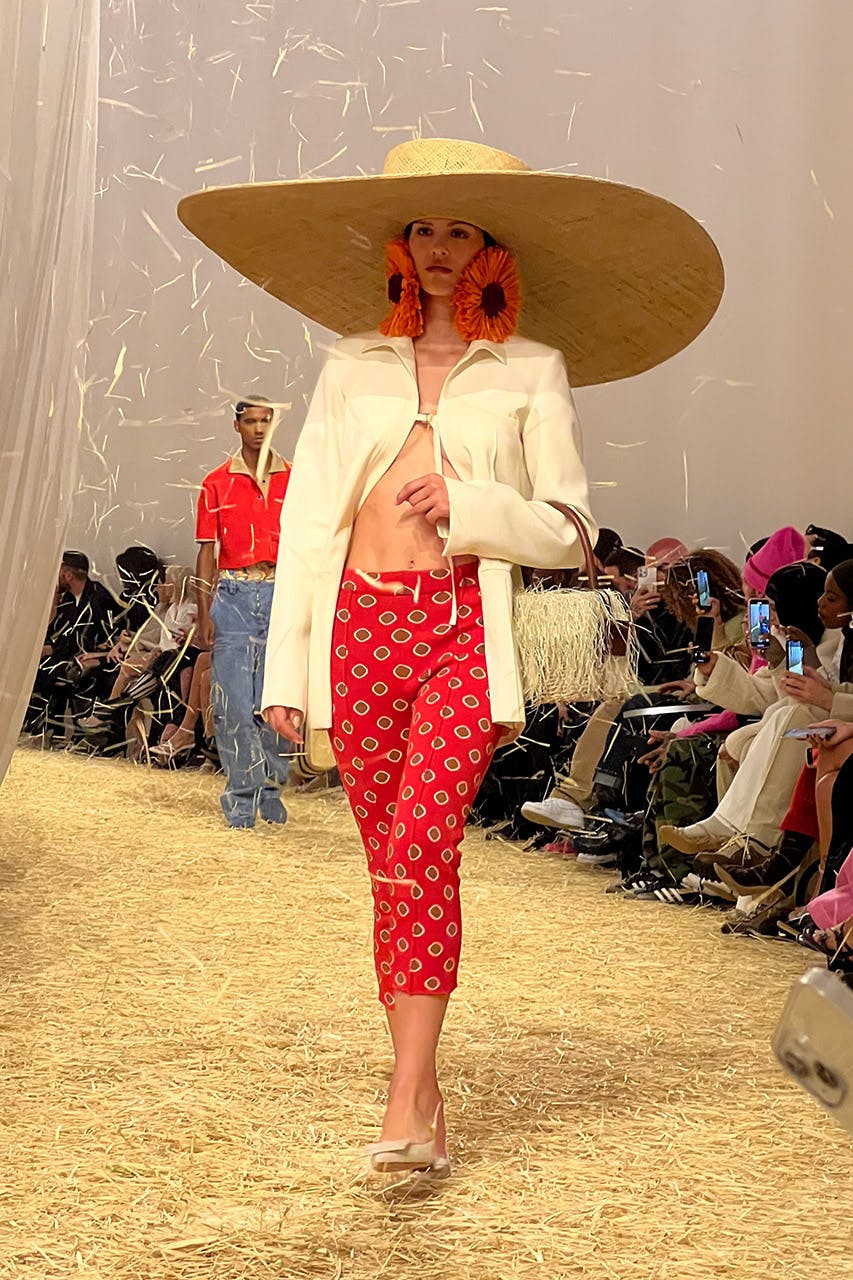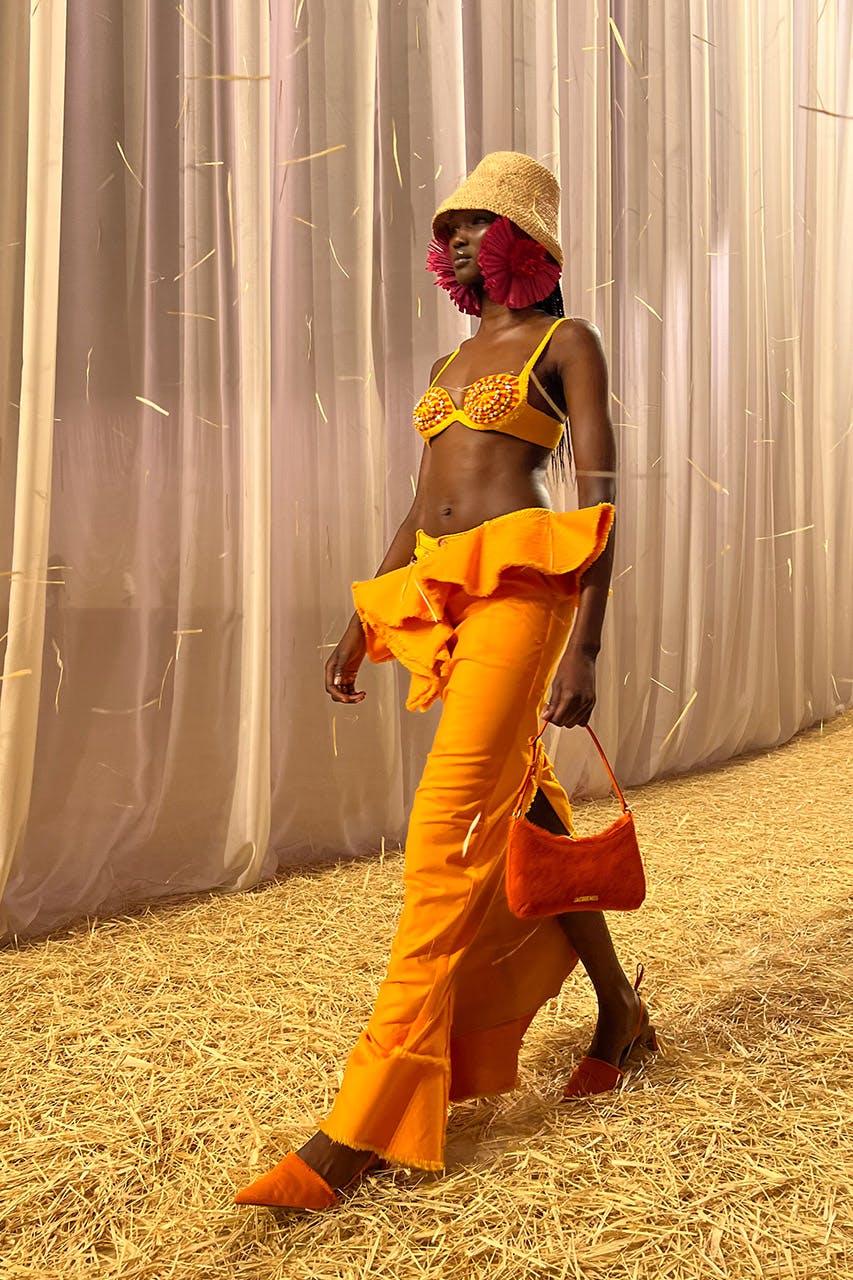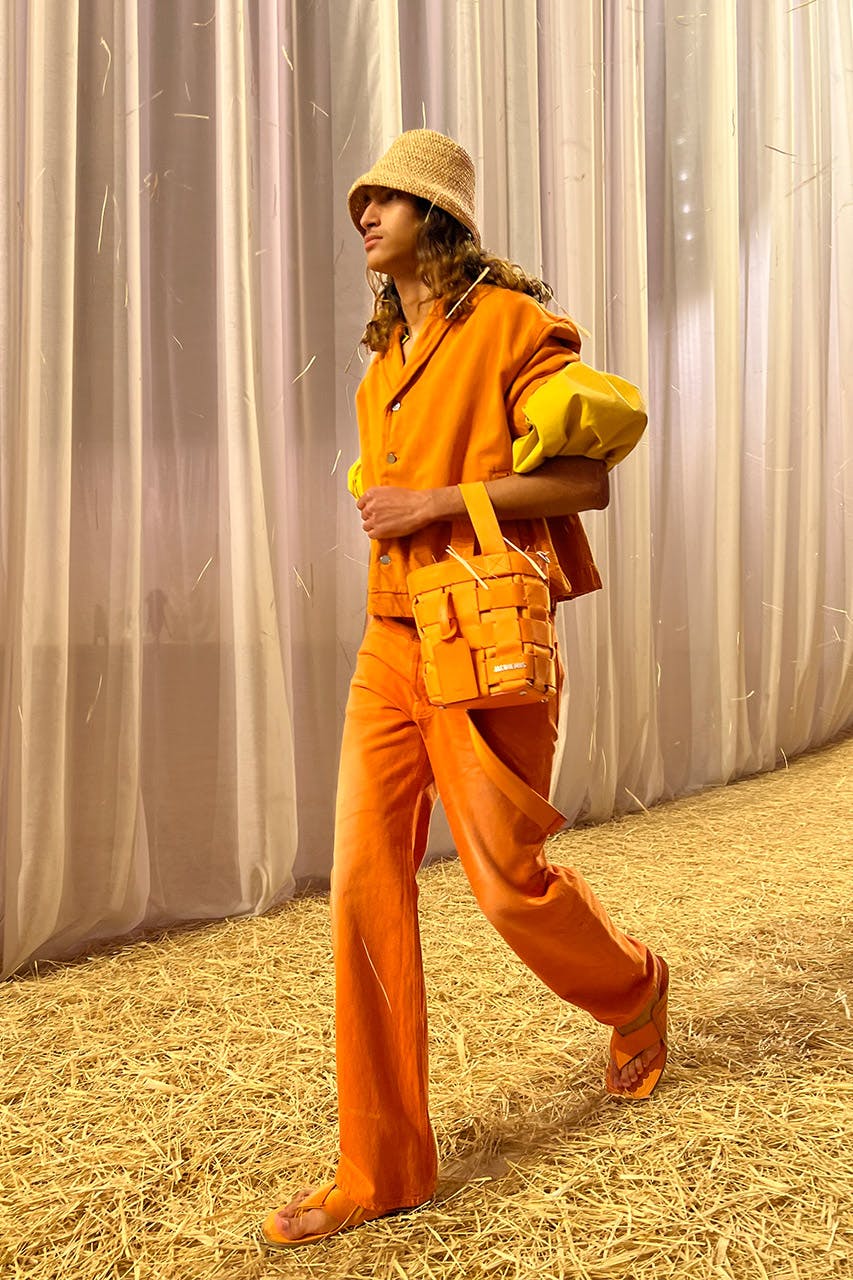 24 hours before his eponymous brand's Spring 2023 show in Paris on December 12, 2022, Simon Porte Jacquemus took to Instagram to announce that it would be his last show — before adding "of the year" on the next slide. Phew!
I mean, in a year where pretty much anything and everything could happen, I wouldn't put it past one of the hottest brands on the globe to unexpectedly jack it all in at the drop of a penny, but, alas, it was a prank. We were pranked. Touche, Jacquemus.
For its final presentation of 2022 (a late one at that), Jacquemus invited guests to Le Bourget airport — a private location north-east of Paris — as the French outfit showcased its Spring 2023 collection titled: "Raphia."
Amidst a hay storm — which saw guests create hay angels following the show's finale — models adorned looks that almost hinted at a new era for Jacquemus, a return to his roots, if you will.
While womenswear saw fluffy embellishments and statement headwear, menswear seemed to enter the foray in a more playful manner, both in its design and color.
Typically for Jacquemus, the crowd was awash with big names, including Pamela Anderson (?!), Skepta, Christine Quinn, and Central Cee, fresh from featuring as the face of the brand's "Neve World" winter campaign.
The fact this show happened on one of the coldest days of the year in one of the coldest locations (I mean, hangar's aren't known for their insulation) is one thing, yet Jacquemus' ability to transport guests into his vision of warmer times is another thing completely. Bravo, monsieur!
Shop our favorite sneakers