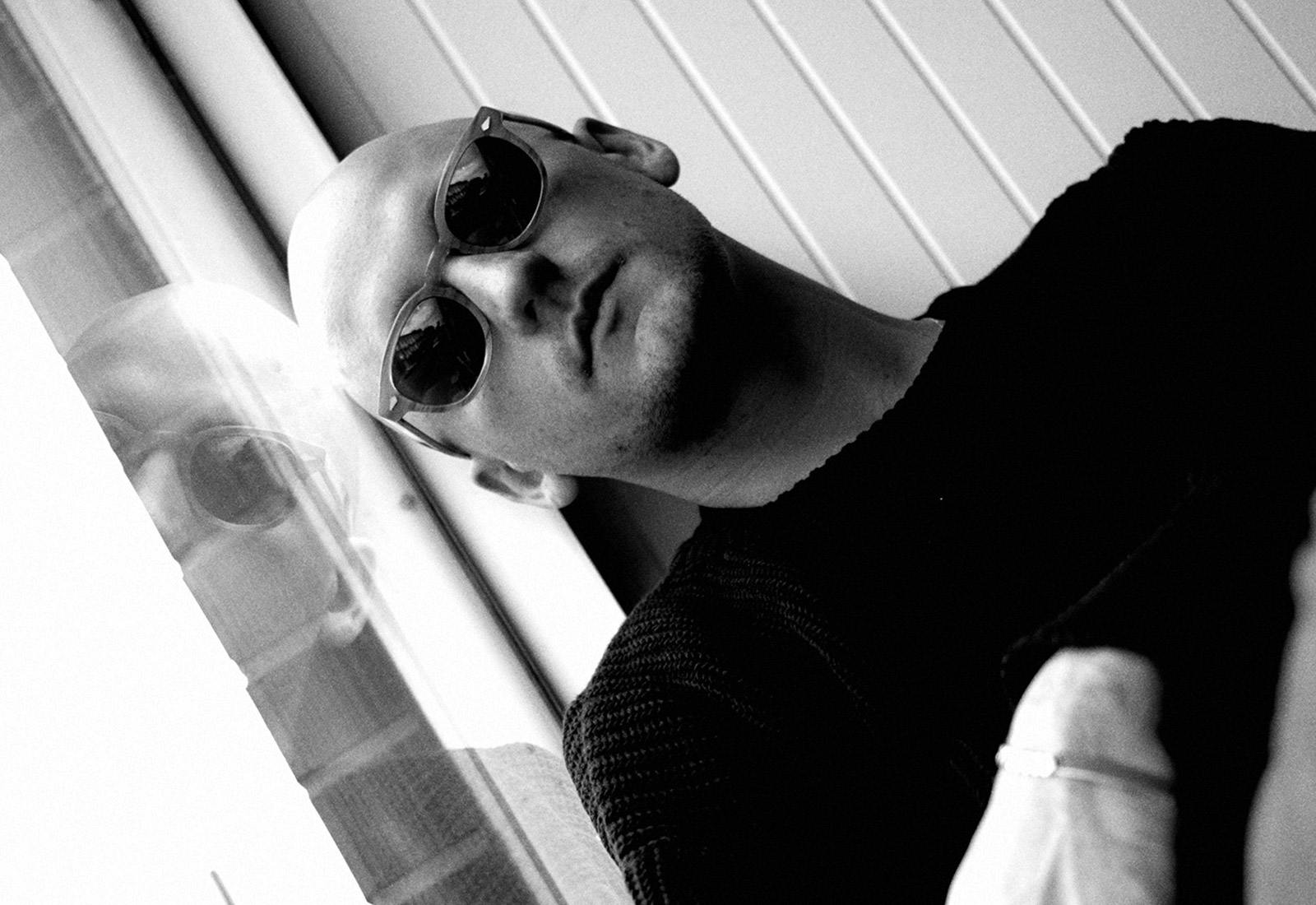 Press Jacques Greene / Lucky Me
The Highsnobiety Soundsystem Curator Series invites metropolitan DJs, curators and musicians to guide us through unmissable spots in their city  – each time with an exclusively curated playlist that reminds them of home. Ahead of the start of his six-date 'Dawn Chorus-Live' tour, which kicks off on Thursday October 18th in Berlin, we caught up with producer, DJ and proud Montréalais Jacques Greene for a gastronomy-heavy tour of his beloved home city. Subscribe to Highsnobiety Music on Spotify and Apple Music now, and check here for Jacques' full list of EU and North American tour dates. 
Few records in the past decade are as delightfully unhurried as Jacques Greene's 2017 album Feel Infinite. Released via the pioneering Glasgow-based indie label Lucky Me, Phillippe Aubin-Dionne's debut album as Jacques Greene was the culmination of years spent perfecting his craft, with a myriad of remixes, singles, EPs and glistening mixes that rubber-stamped his position as a standout talent in Montreal's burgeoning electronic music scene.
As is often the case, those years on his grind translated into an 'overnight success;' the past two years have seen Greene jump to the very forefront of his field. Each of his ensuing releases have been experimental catnip for electronic music fans, quickly cementing his place among the essential artists working today.
We caught up with Jacques Greene for the latest edition of our Soundsystem Curator series to get the scoop on what makes up his Montreal. But before you dive in, we're thrilled to present his brand new track "Let Go" featuring Rochelle Jordan, take a listen below:
Who are you, where are you from, and what do you do?
I'm Philippe, I make music as Jacques Greene. Sometimes I play it live or DJ other people's music too.
What makes Montreal different to any other place on Earth?
It feels like two worlds co-existing. The bilingual nature of the city means that you are often floating from one reality to the next, only every truly overlapping at a club. People often say it feels European and for sure, I've felt parallels to places like Glasgow, Barcelona and Berlin at times, but its proximity to English-speaking Canada and America, while having its own really defined culture and different language and ads make it this weird, wonderful little bubble.
What restaurant do you go to when you're tying to impress?
Elena, an Italian restaurant owned and operated by Ryan Gray and Emma Cardelli in St-Henri. They do sourdough yeast pizza, fresh pasta, incredible salads with local ingredients and a beautiful dining room. All that exists to support an incredible wine list - I just had my birthday there a few weeks ago.
Where do you go for comfort food?
Patati-Patata, a micro-sized "Casse-croute" that has been a Plateau institution forever. They do these small little burgers and what might very well be (in my opinion) the best poutine in Montreal. I used to live a block away and could easily eat there 3 times a week. If you're still hungry afterwards, Romados is a block away offering the best of the best when it comes to Portuguese chicken.
What spot in the city do you never get tired of visiting?
Larry's is a tiny restaurant in the Mile End that's on the somewhat upmarket side, but just so wonderful and reliable. The kitchen is open until 1am 7 nights a week. You can find me very often in the booth near the kitchen at 11PM having their mackerel spaghetti and some of the rotating fresh, locally-sourced salads, with some good wine.
Is there a place in Montreal that visitors can't miss out on?
Cafe Olimpico. It's an Italian cafe I grew up around the corner from, and the first apartment I lived in after moved out was upstairs. It's an absolute Montreal institution. There's no sizes for your coffee and no "cold brew." Just a packed place with people chugging allongés while watching a soccer game. In the summer, their take on a cold coffee is just their own roast going through a slush machine, sweetened. Take one of those with no milk and a bottle of San Pellegrino on the terrace while hanging out with a friend for 2 hours, enjoying the pace of life; it's the good shit. Plus, you'll be right around the famous bagel bakeries.
Which store do you go to when you're looking to spend big?
MOOG Audio is a rabbit hole for studio gear, synthesizers, guitar pedals, etc. that I have spent stupid money in there over the years. La Rama on Bernard is an incredible record store that packs an insane amount of good stuff into a relatively small, manageable space. I guess I've definitely had my moments with the Montreal-based behemoth SSENSE when I get off tour with a bag as well haha.
Where in Montreal do you go if you're looking for some peace and tranquility?
Grabbing a coffee-to-go from San Simeon in Little Italy and slowly wandering the residential streets of Montreal. Then, making my way up to Parc Jarry is about as close to zen as I ever feel.
What are some key items that you never travel without?
LaCie drive with hundreds of movies on it. A portable USB-charged MUJI aroma diffuser and a comfortable pair of running shoes, so I can run in at the hotel gym or around a city. Recently that has been one of the three pairs of Nike Undercover React 87s. They're so light and comfortable, great for airports, running, but also stuffing into a duffle bag.
Also, I have these black elastic waist Comme Des Garçons Homme Deux trousers that make me feel as though I should buy five more pairs, and then throw away all my other pants. They are so incredibly comfortable and have a bit of a wrinkle built into them so you don't have to worry about them while traveling, and you can dress them up or down. Honestly, the perfect pair of pants.
Finally, an Olympus MJU-II point & shoot camera. I have been touring around the world forever and so often just end up with nothing to show for it apart from 6000 photos in my iCloud I'll never go through. So I like having this camera around that fits in a regular pocket, coming back from tour and getting 2 or 3 rolls developed and feeling just a bit more deliberate about taking in and appreciating everything I have done and been through.
What's your most coveted grail?
Probably my acid machine, the Roland TB-303. At this point I almost feel more like its custodian than its owner.
Style-wise, that tends to change a bit and over time. I've really shifted to a closet that feels more utilitarian but I still have a couple things from the Superfuture, early-Grailed-days era like a Raf Simons Saville sweater, that I couldn't ever part with but rarely actually wear. A few years ago I got really into late 90s Helmut Lang and have this massive parka from 1998 that is my best friend through Canadian winters, so probably that's probably the grail that I covet the most, in that it has made my life noticeably better.
Briefly talk us through your playlist - what are some of the tracks that specifically remind you of Montreal, and why?
I tried to go for mostly Montreal-based musicians that really connect with what I feel is the heart beat of the city.
Tiga is to me the literal godfather of dance music in Montreal and Plush was a single of his from 2012, that I feel really captures the fun and louche attitude you get at parties in the city. M Bootyspoon, Ouri, Mind Bath and Pierre Kwenders are all people that to me feel like a great new chapter in the music of the city. It's varied, melodic, sounds good at home or in a loft at 5 in the morning at one of the infamous Moonshine parties. Of course then, we can't talk Montreal within bringing in the golden boy, Kaytranada. Just one of the most self-assured and talented kids out.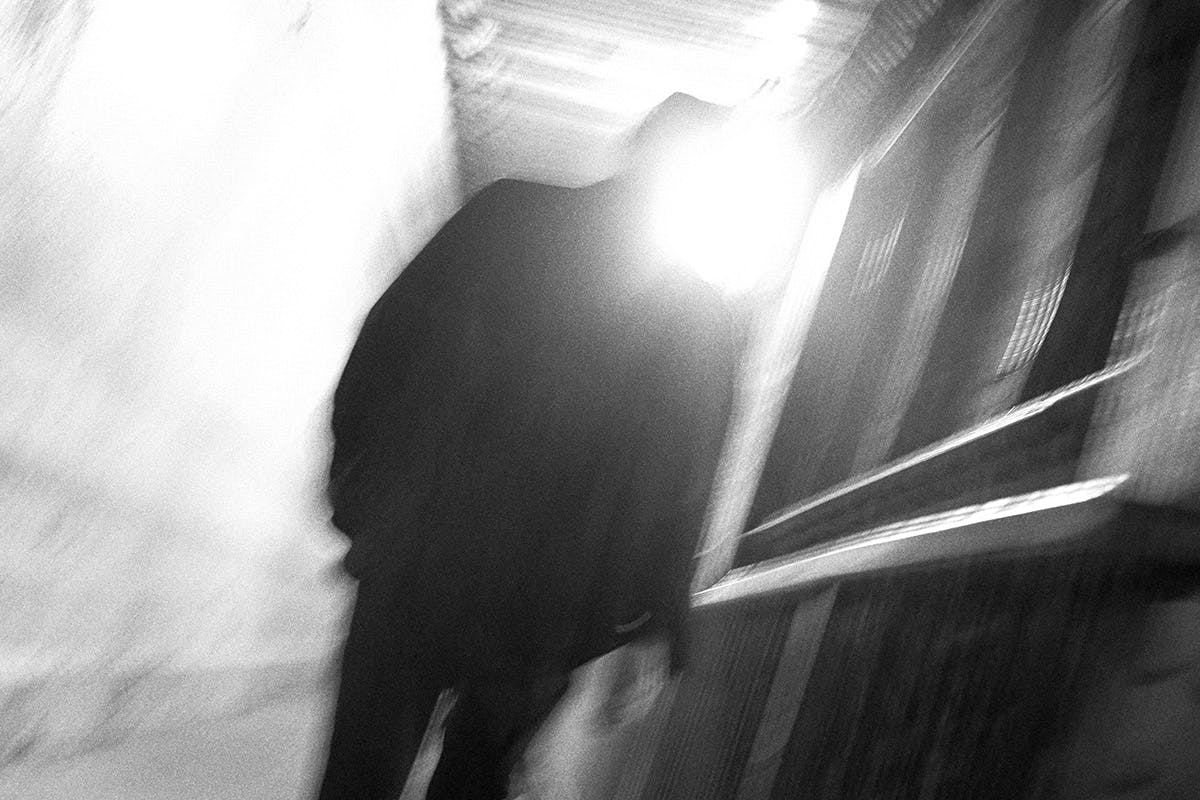 Rounding it out are a few cuts out of the dance scene. Mike Mind was a big influence on me and still someone I really look up to. Project Pablo, Gene Tellem, Ex-Terrestrial and Priori are all leading the charge when it comes to grounded, loopy Montreal music that you'll encounter at various DIY after-hours.
My final track on the playlist is the only one not by a Montrealer. Octave One's Blackwater is a stone cold classic from Detroit and has soundtracked the very end of many of these aforementioned all nighter loft parties. The very first seconds of this song bring me right back to 5:45am, in one very particular room surrounded by very particular people, in an apartment-turned-illegal club on Jean-Talon street. Hope to see you there sometime.
Jacques Greene kicks off his tour on Thursday October 18th at Burg Schnabel in Berlin. For tickets and his full list of tour dates, check here.