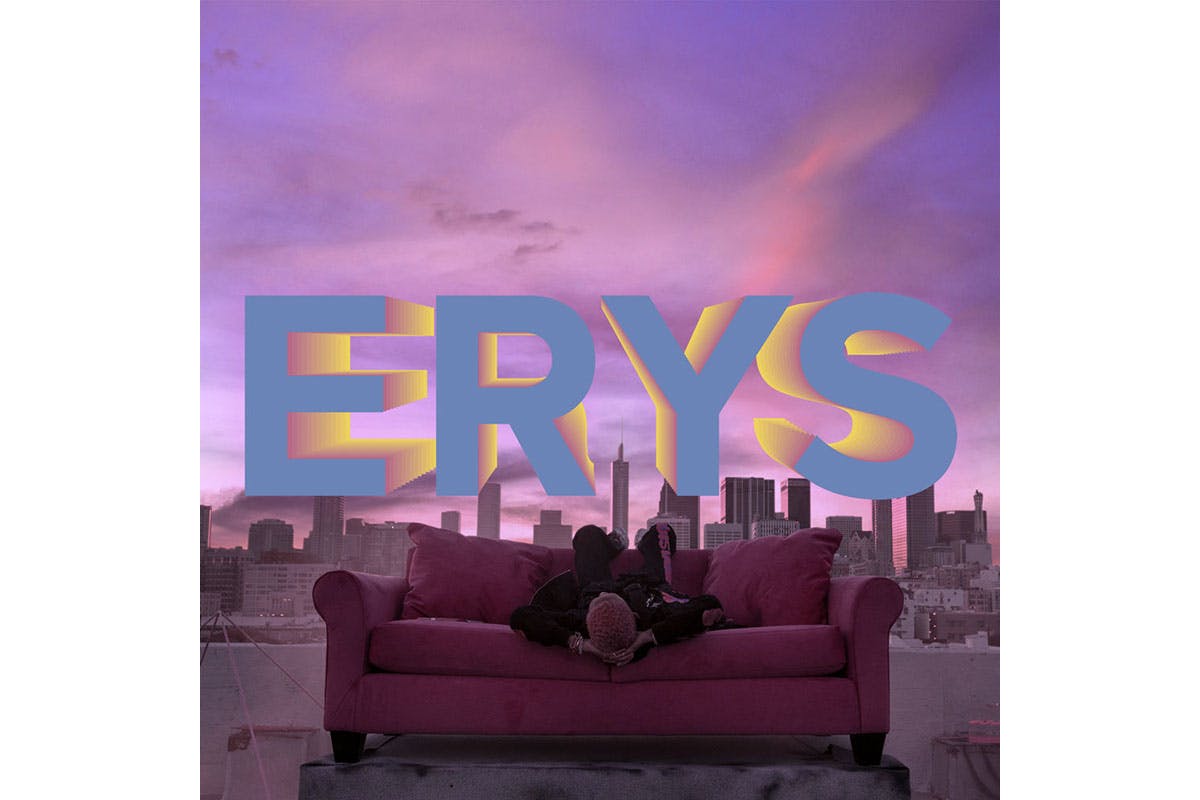 3.5/5.0
ERYS has been coming for a long time now. Even before Jaden released an EP earlier this year literally called ERYS IS COMING, the very last line of SYRE: The Electric Album told us as much in the summer of 2018. Since then, the "Icon" star has also released a mixtape called The Sunset Tapes: A Cool Tape Story, but ERYS is only Jaden's second full-length album, continuing the story of a boy chasing sunsets which began with 2017's SYRE.
While Jaden's debut toyed around with form and genre, filtering his rhymes through an often melancholic haze, the 20-year old artist has been keen to promote ERYS as a "strict, hard rap album." When he premiered the song "BACK ON MY SHIT" last September, Jaden told Beats 1 host Zane Lowe that he wanted people to accept him more widely as a rap star, explaining that "ERYS is going to be just extremely hard. Just every song, back to back, high tempo." Promotional tracks like "GHOST" and "GOKU" seemed to hint at this as well.
In theory, this sounds like a bold move. Wider audiences are still reluctant to accept Jaden as a serious artist, despite making an enviable impact in fashion and charting high with his first album. Instead, detractors prefer to focus on his enigmatic use of social media and memes surrounding his new-age beliefs. By incorporating harder edged raps into his music through a new persona, Jaden could theoretically win the kind of respect that he already seems to enjoy from his peers, at least, if the list of guest features on his latest album are anything to go by. In reality though, it looks like the young star isn't done chasing sunsets just yet.
During a more recent interview with Zane Lowe, Jaden discussed the two different personalities he channels in SYRE and now ERYS, describing them as the angel and devil on his shoulder: "SYRE is the nice one, kind of the more sensitive one… And ERYS is just kind of like, doesn't really care at all." It's always been clear that these two personas are meant to mirror each other in some way – it doesn't take a genius to realise that ERYS is simply SYRE in reverse – but the relationship between them both is far more complicated than that, and only makes sense now that we can compare the two albums they star in.
Lead single "Again" hinted at this dichotomy even before ERYS arrived with a feature from none other than SYRE himself. Rather than disregard the experimental mood of his first record completely, Jaden alternates back and forth here between the harder, trap-heavy raps we were promised and softer moments which directly contrast SYRE and ERYS in aural form. It's no coincidence that Jaden chose to lead with this song first, and it's no coincidence that the track ends with ERYS himself denouncing SYRE's involvement: "I told you don't play no motherfucking whack shit. Big drip only."
This "big drip" vibe characterizes some of the record's most memorable cuts, including "Got It," a very short album highlight, and "NOIZE," which features a highly anticipated guest verse from Tyler, The Creator. Following Jaden's claim that he and Tyler were supposedly dating last year, the Odd Future star sets the record straight in the first two lines of his feature: "Jaden anything that you fuckin', kissin', lickin' and suckin'/ What they don't get, sarcasm, let's send it like orgasm."
Whatever you make of it, Jaden's creative chemistry with Tyler shines through here, much like it does on a later collaboration with A$AP Rocky too. "Chateau" marks Jaden's fifth collaboration with Rocky, and it's easily one of their best, tackling issues of loyalty and fame through their typically nimble delivery.
Jaden has never sounded as confident with his quick-fire raps as he does on ERYS – even over an unexpected punk rock beat on "Fire Dept" – and the absurd lyrics he's become known for have been toned down as well. However, lines like, "I'm Marie Antionette with the cake" and "I had to shift the dimension/ Atlantis is in the Pacific" prove that the old Jaden is still in there somewhere, and we're not just talking about the songwriting either.
Even on rap-heavy songs like "Mission," the Trinidad James collaboration, SYRE still chimes in more than you might expect, singing a surprising number of hooks and bridges. In fact, some of the more melancholic tracks could have been lifted directly from Jaden's debut. Clearly, despite his claims to the contrary, ERYS isn't quite the hard rap record Jaden led us to believe it would be – but that's not a bad thing by any means.
In truth, it seems like ERYS was never supposed to be a "hard rap" album at all. Instead, Jaden's sophomore release is more about the expectations people place on him as an artist. By killing off the ERYS persona, the "Ghost" star rejects fans who want "big drip only," reaffirming his desire to experiment more with wider concepts and narratives like this alongside his more conventional leanings towards trap.
Unfortunately, this beautiful confusion is unnecessarily complicated at points, and not every song works in isolation, but still, it's hard not to admire the invention on display. Far from playlist-friendly, ERYS begs to be listened to as a whole from start to finish, a move which is decidedly refreshing in this streaming era. It's just a shame that the tracklist feels so bloated at times, forcing listeners to sit through a few unremarkable songs to absorb the overall message.
Regardless, ERYS still represents a huge step forward for Jaden. Now that he's proven himself capable of a harder rap sound without sacrificing his artistic intent, the "icon living" is free once again to continue pushing boundaries; it'll be fascinating to see what comes next for both him and his forlorn alter ego.
Listen to Jaden's 'ERYS' here. For more of our album reviews, head here.