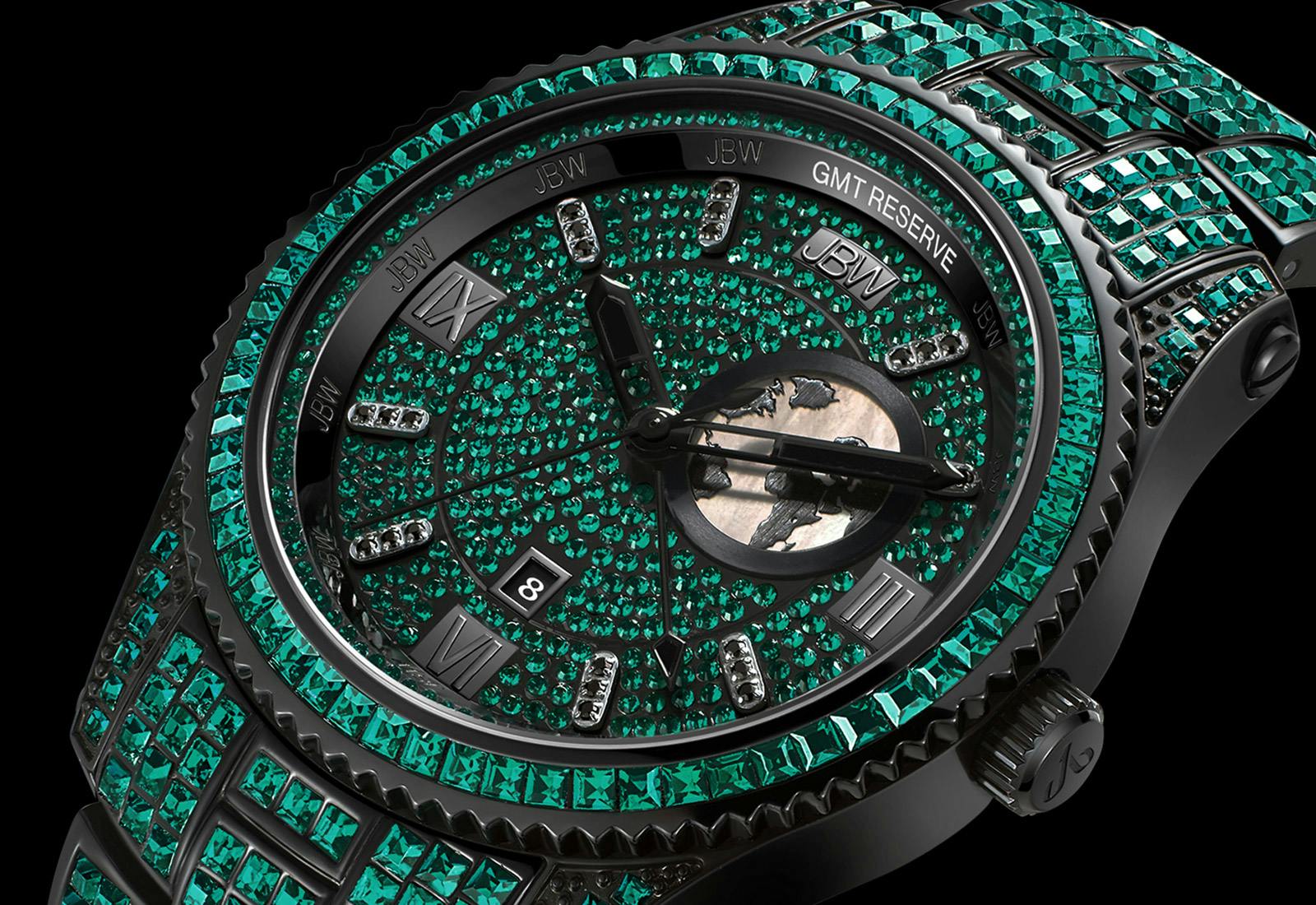 You'd be forgiven for thinking that diamond and crystal-encrusted watches were reserved for your favorite rappers and other millionaires. But you'd be wrong. JBW is the watch brand you might not have heard of yet, but it's one that has been crafting high-quality, bejeweled watches since 2008. Oh, and you don't have to take out a mortgage to put one on your wrist.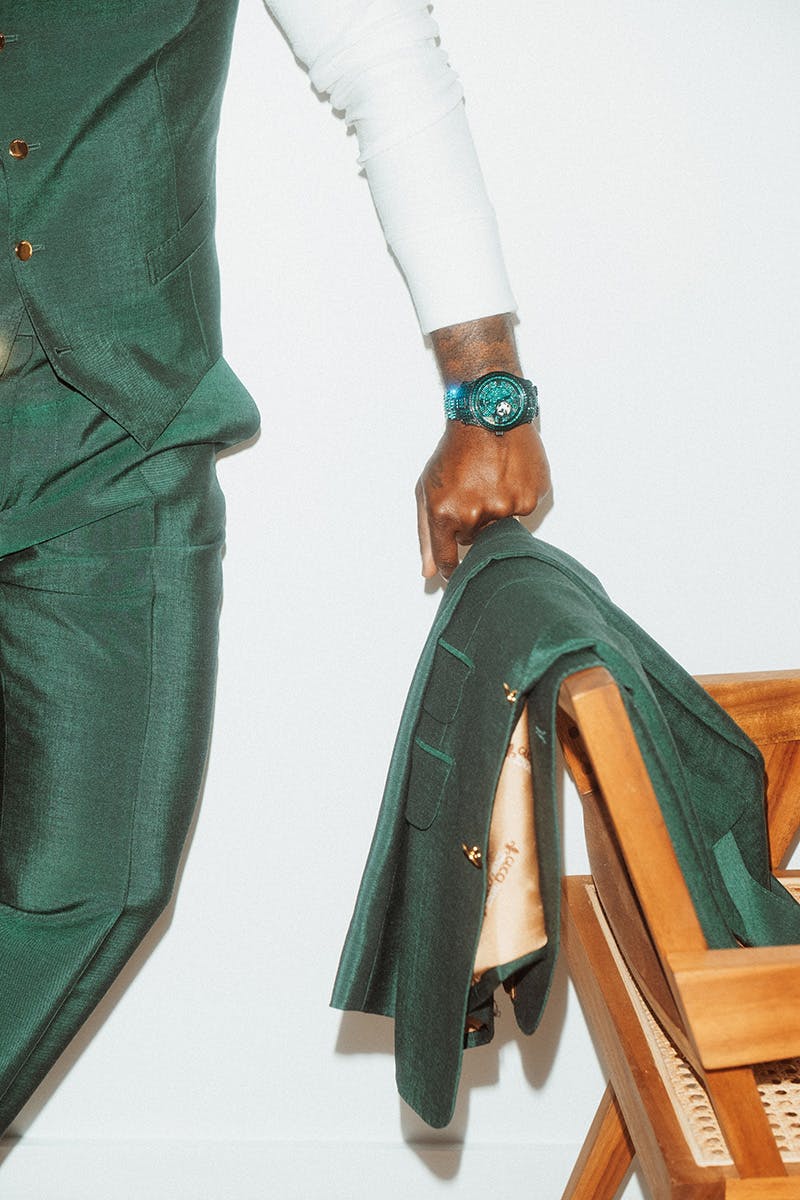 Launched in 2008 by siblings Amir and Shabeena Meghani, the third generation of their family in the watch business, JBW has set over 17 million jewels over the course of its 12-year history. Now, with a customer list in over 100 countries, JBW should be on your radar, and so should its JBW Emerald RESERVE GMT. Think you've seen this watch before? Well, it's not dissimilar to Drake's emerald-set custom Patek watch. However, it's significantly more affordable.
Emerald RESERVE GMT lands as the second iteration of the RESERVE program. The program was launched in 2020 with the Ruby RESERVE — another colorful take on the Jet Setter — and sees an exclusive update to a JBW watch produced in limited quantities for a limited time. Each RESERVE watch features your own unique number to the casing and will never be produced again. The Emerald RESERVE again uses the JBW Jet Setter as its canvas thanks to the model's significance to JBW. The Jet Setter collection has been a cornerstone in the product line for over 10 years. Available in 5 time-zone, 3 time-zone, and now the RESERVE GMT. The RESERVE is the most recent evolution of the product line in the most modest case size yet, 46MM.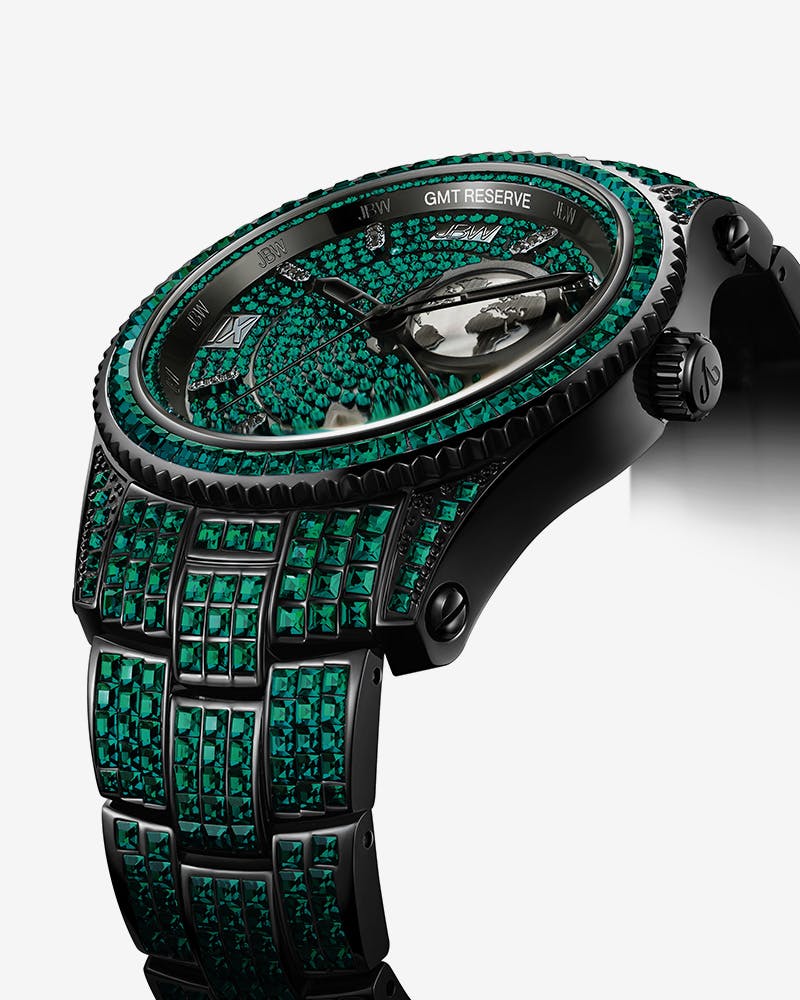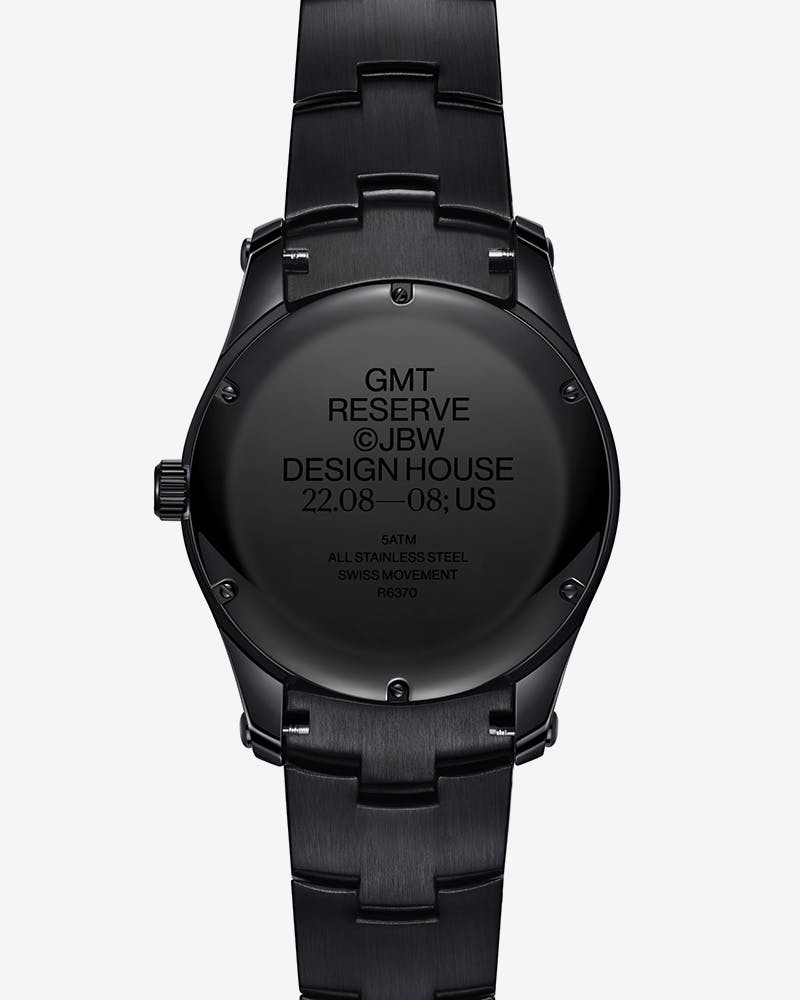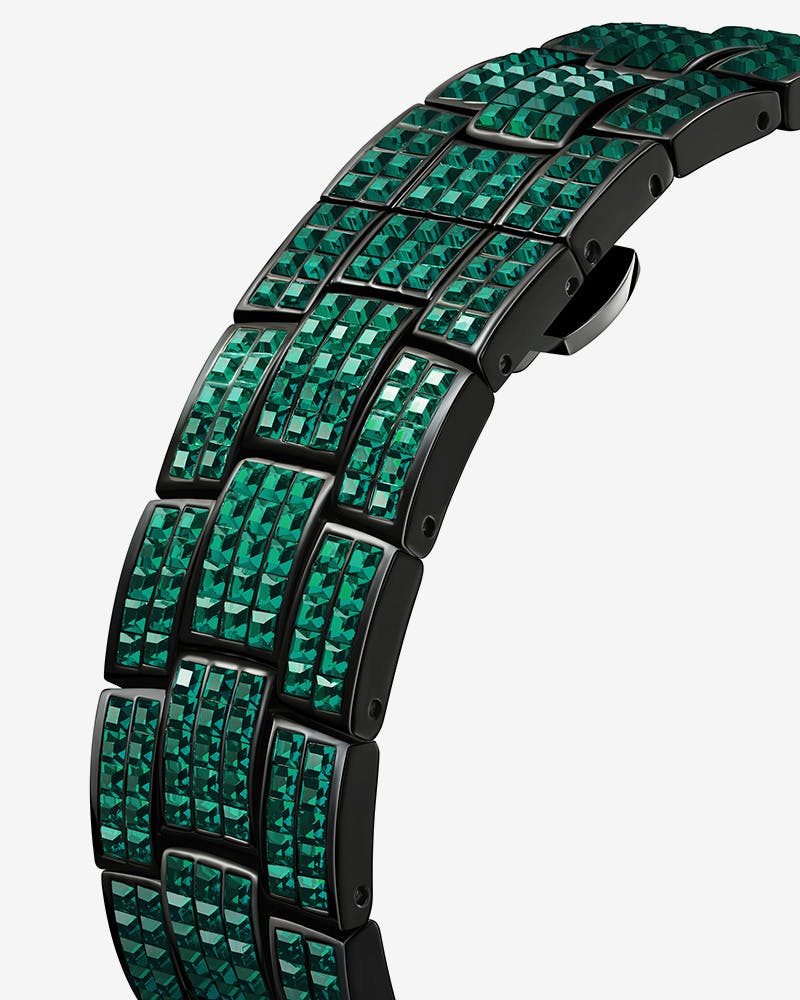 The leading characteristic of the JBW Emerald RESERVE GMT is, as the name suggests, its rich emerald color. The design stands as the first time that the company has ever set colored jewels on the full watch, making it one of the most eye-catching timepieces on offer, all made possible with the help of Swarovski who sourced the high-quality colored crystals.
Altogether, JBW Emerald RESERVE GMT boasts 1,065 Swarovski crystals and 23 round-cut black diamonds set against an IP black plated backdrop. That's bold, sure, but it's not in your face. The dark-green emerald color verges on hypnotizing against the black case and it's not all aesthetics, either; Emerald RESERVE GMT runs on a high-grade Quartz movement from Switzerland so you know it's just as confident under the hood, too. Be sure to act fast, though, as the reservation period for the Emerald RESERVE ends on February 22.
Shop the JBW Emerald RESERVE GMT below.
Our designated Selects section features products that we love and want to share with you. Highsnobiety has affiliate marketing partnerships, which means we may receive a commission from your purchase.