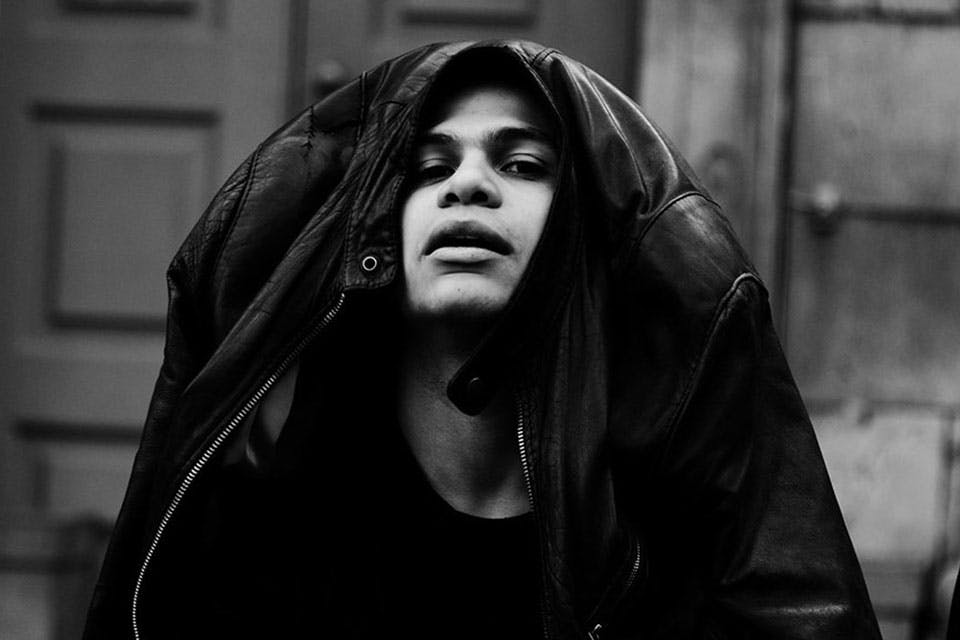 From initially being spotted on the street by A$AP Rocky to then featuring on his album At Long Last A$AP, a surprising five times, Joe Fox has returned with a track that punctuates both his limitless potential and inevitable further rise to stardom.
His new track "Aftershow" dropped last week, marking an evocative and raw return to music from the British musician. Now we've got the video premiere to the exceptional track, capturing Joe in the backdrop of his native London - on the same streets where he was first discovered by Rocky. "We just connected as two real people," reflects Fox. "He saw someone who loved music as much as he did. No matter how rich or famous someone is, there's no replacement for that." Watch the Sophia Robert-directed visuals below.
Speaking to us over email about "Aftershow", Joe said "Aftershow's about not worrying about life so much. I'm focusing instead on getting quality time into the years that you have and making memories before you go." The single is definitely Fox's most accomplished work to date. His delivery is at its most poignant and powerful it's been, with lyrics like "With my heavy load / No I don't care if I self-implode / We're gonna live until it's time to go / and take our place in that aftershow," finding him reflecting on mortality and the temporality of fame.
Capturing a similar vibe to A$AP's own visuals for "Put That On My Set," "Aftershow's" grainy, monochrome visuals resonate with the track's sombre tones."Aftershow" and "Sweet Song" are part of a larger body of work to come from the young singer. His full-length debut has been recorded with members of the Dap Kings and Menahan Street Bands, and if "Aftershow" is anything to go by, you can bet that 2017 will lead to a meteoric rise for Joe Fox. For more of our premieres, make sure you listen Blondage's new track "Stoned" here.