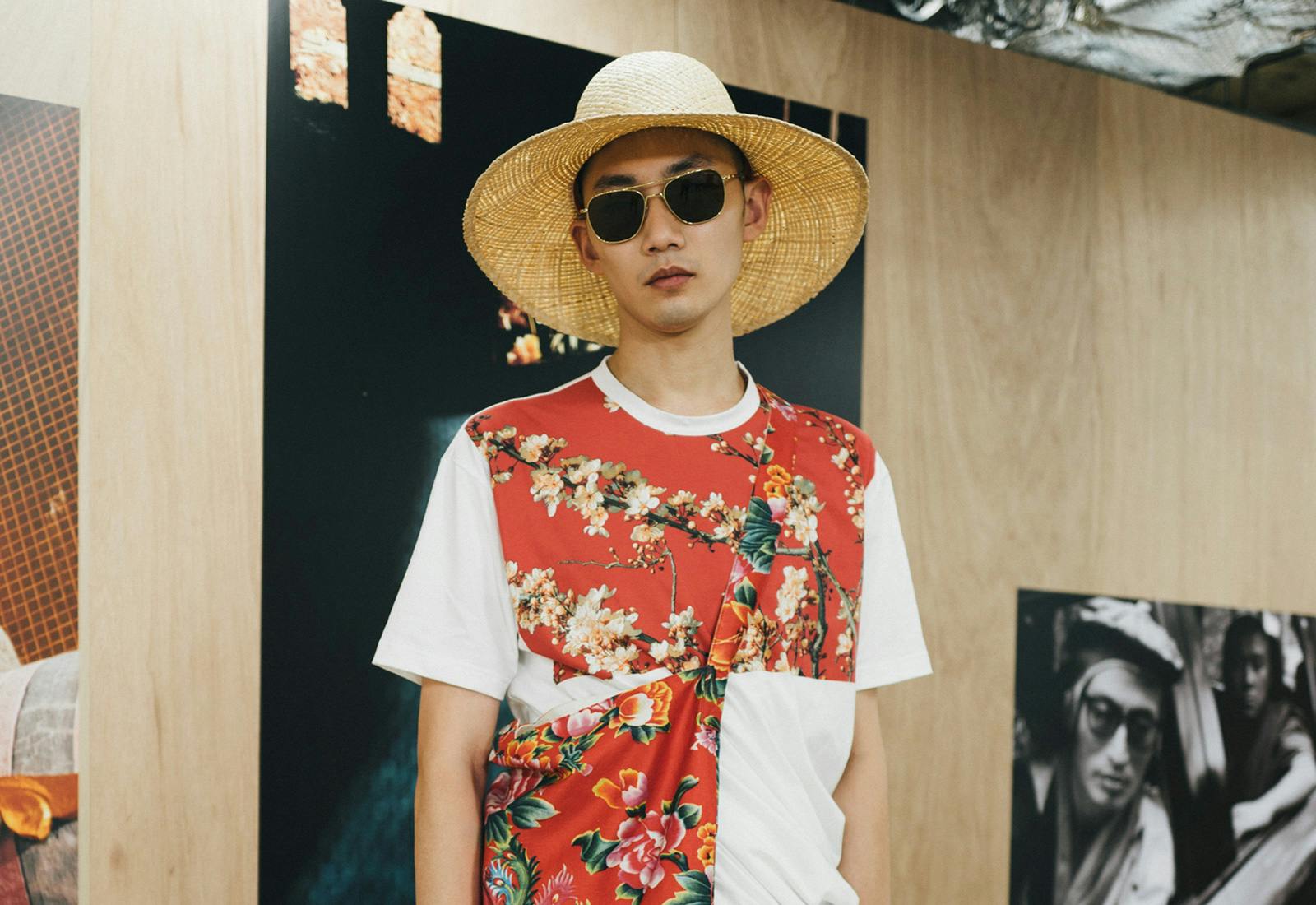 Junya Watanabe Spring/Summer 2022 Men's. Editor's Notes
With a suggested soundtrack of Ryuichi Sakamoto classics, Junya Watanabe is off to Bhutan with his loungey SS22 menswear lineup. The COMME des GARÇONS vet often channels workwear cues for his MAN collection and though his new offering does uphold that tenet, it's filtered through a Buddhist lens; appropriate given Bhutan's religious background.
Watanabe was especially inspired by photographer Jamie Hawkesworth's documentation of a Bhutanese trip, mixing elements of Hawkesworth's series with works from a variety of international artists to create some inspired pattern play. Truckers jackets, short-sleeved sweaters, anoraks, sarouel trousers, and shoulder bags are graced with vivid imagery from the likes of Phannapast Taychamaythakool, Ang Tsherin Sherpa, Xuebing Du, and Marta Olga Klara, to name only a few. The all-hands affair really drives home the international feel.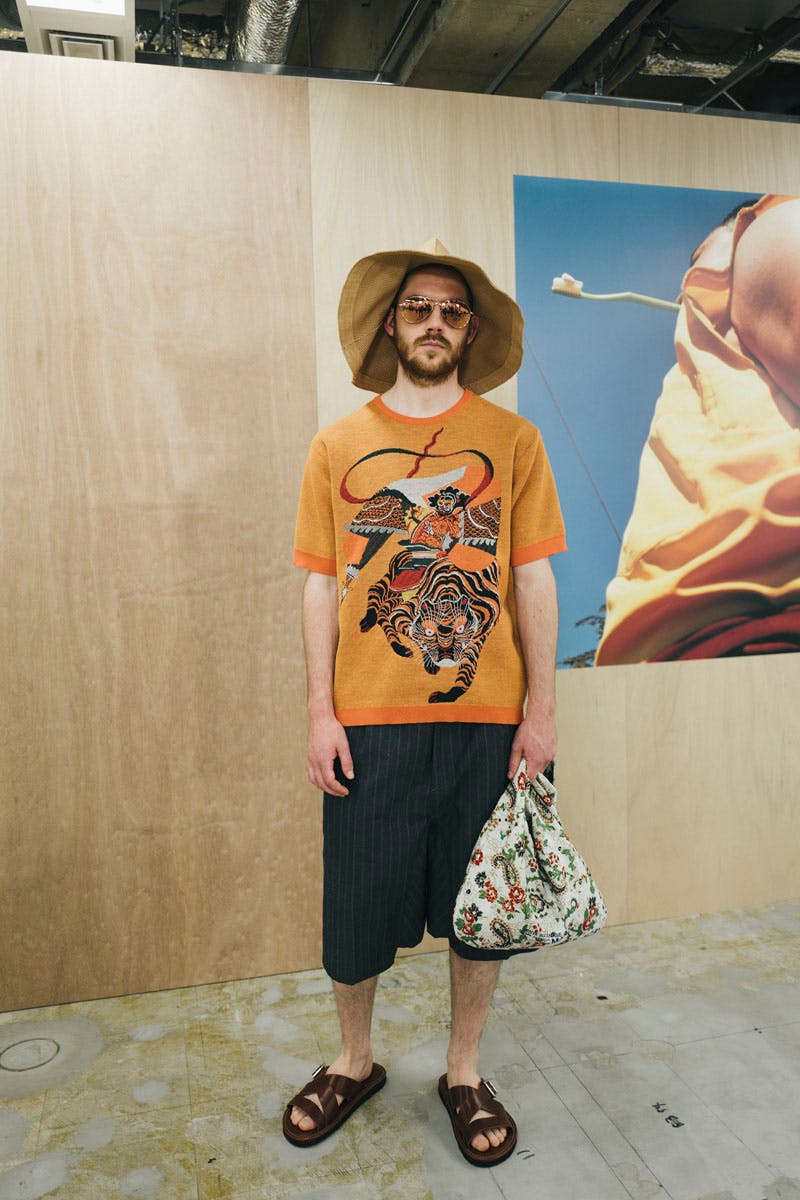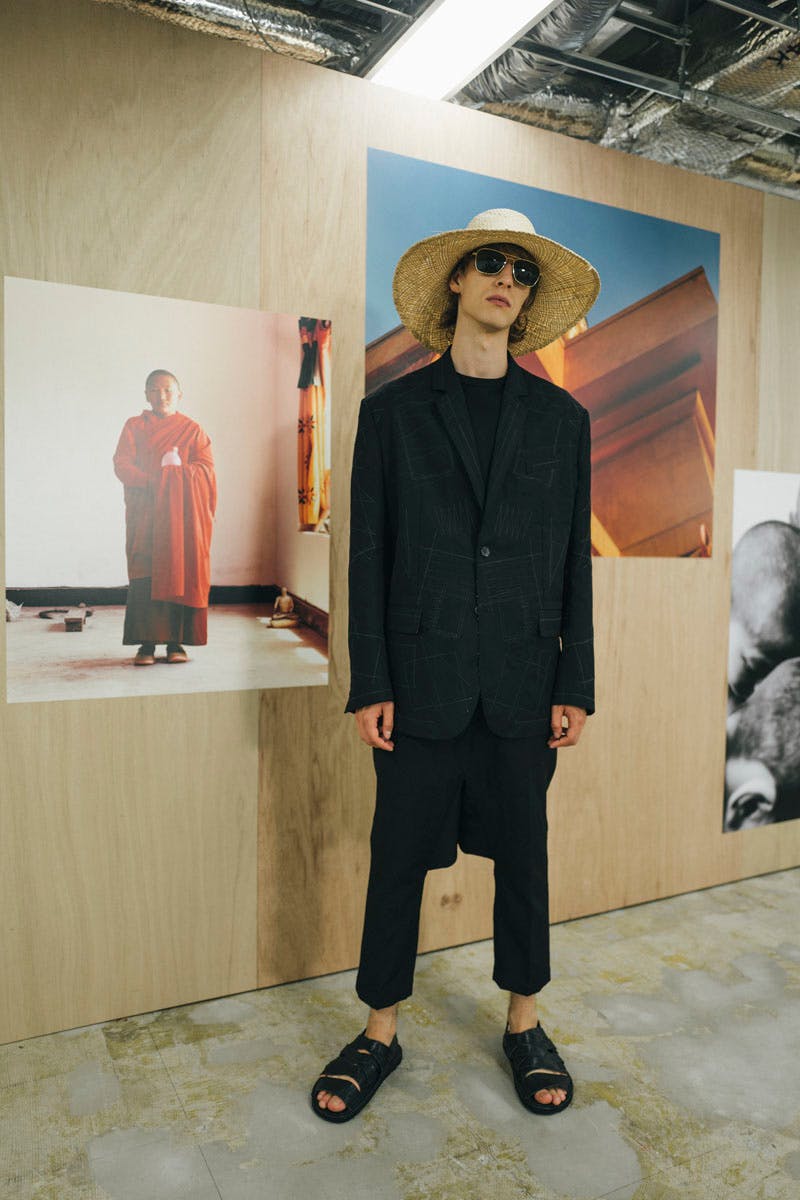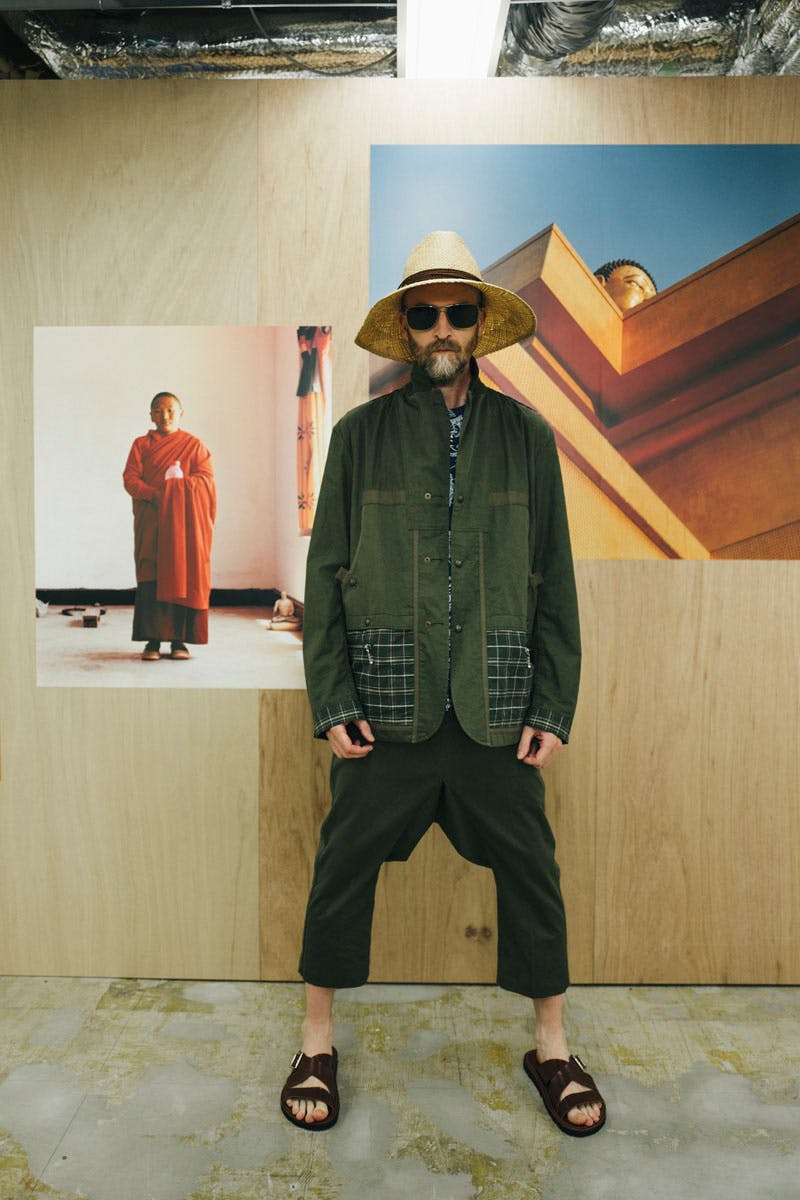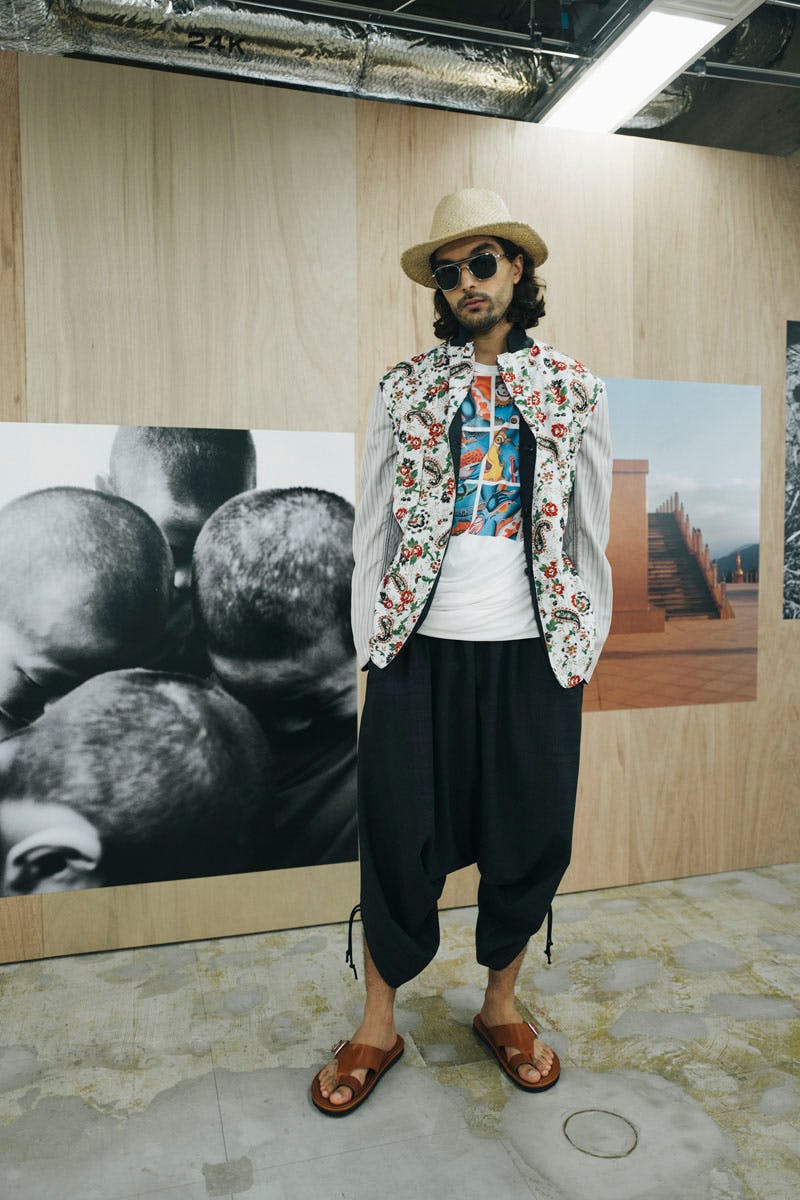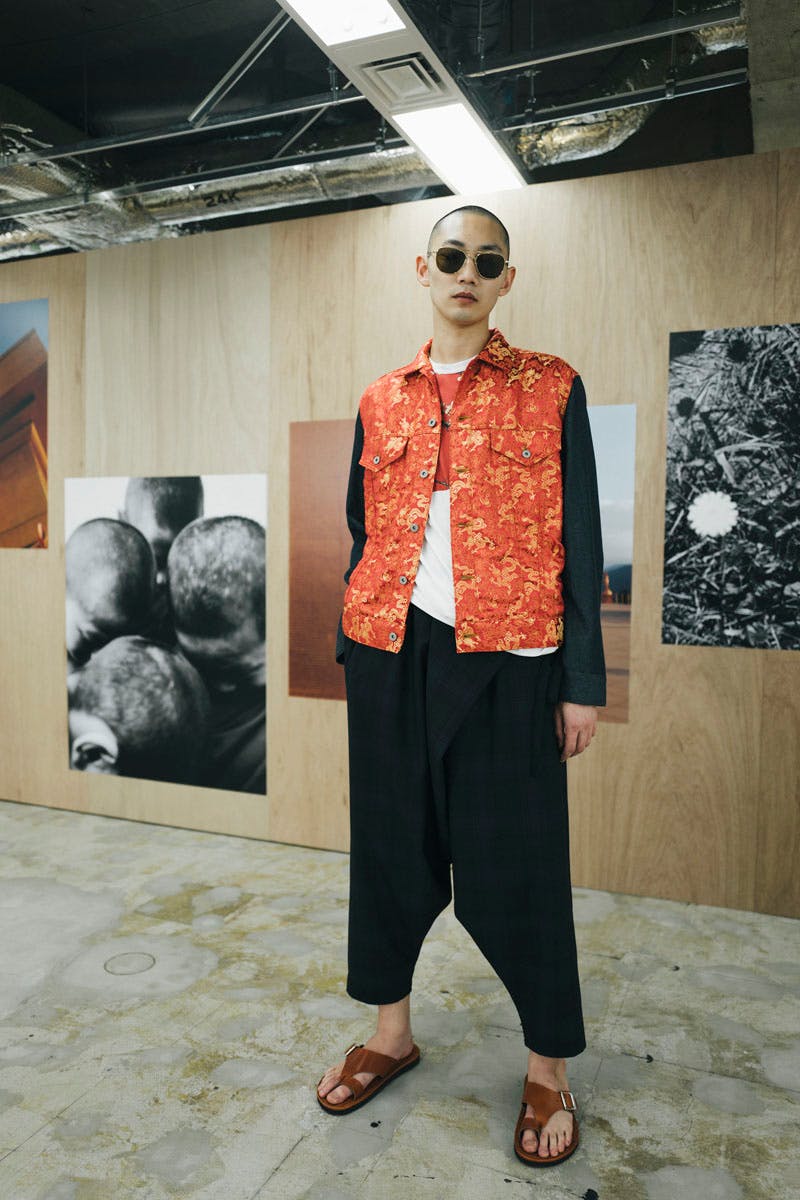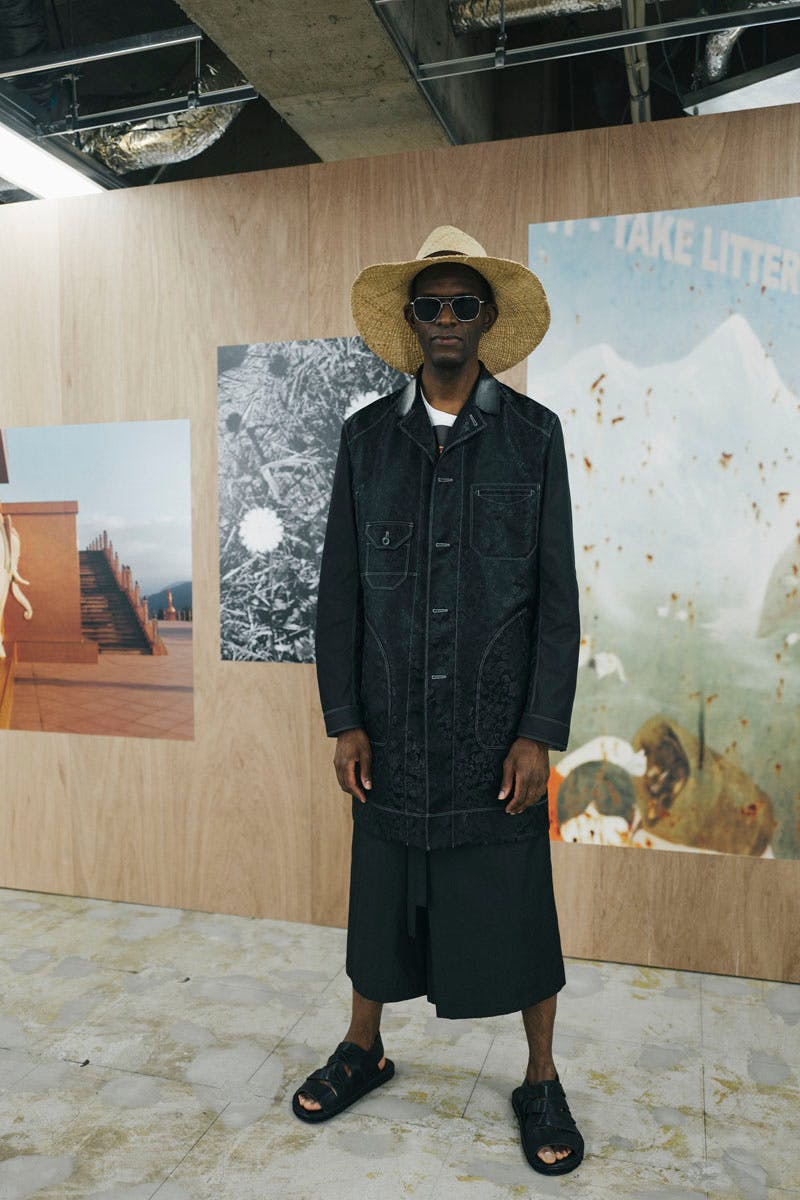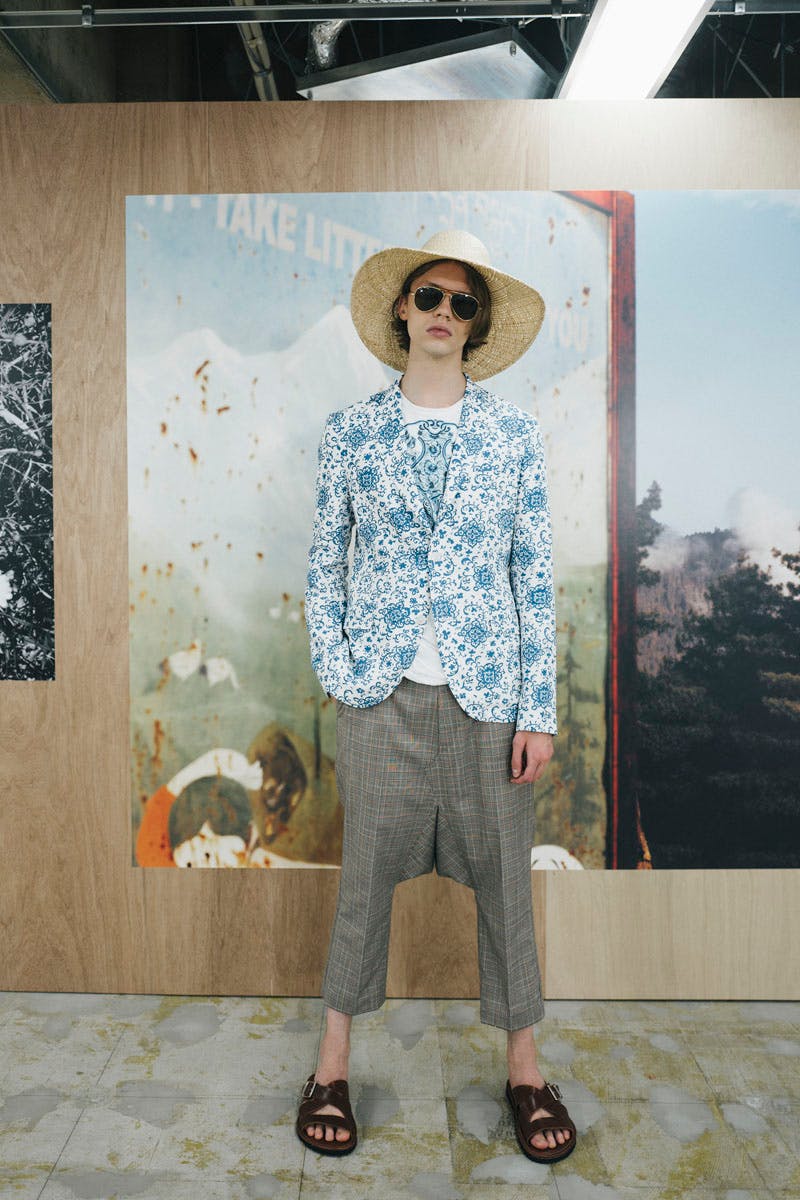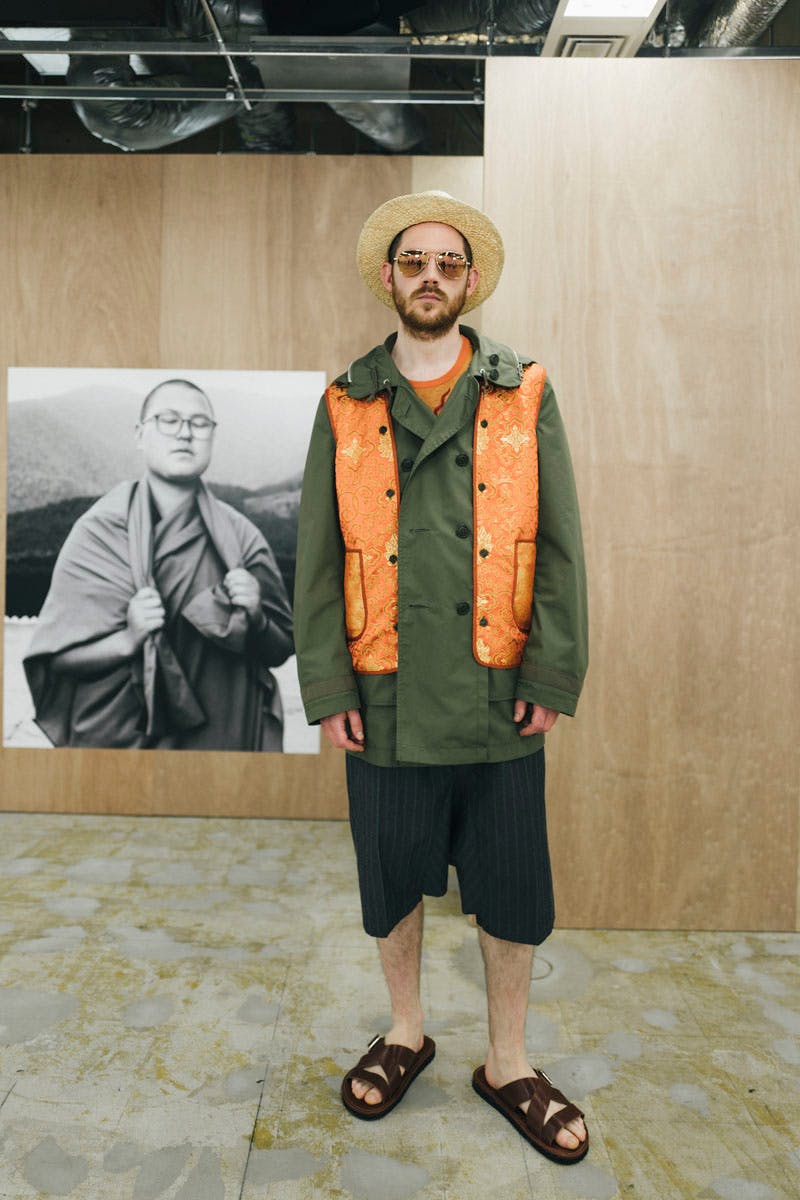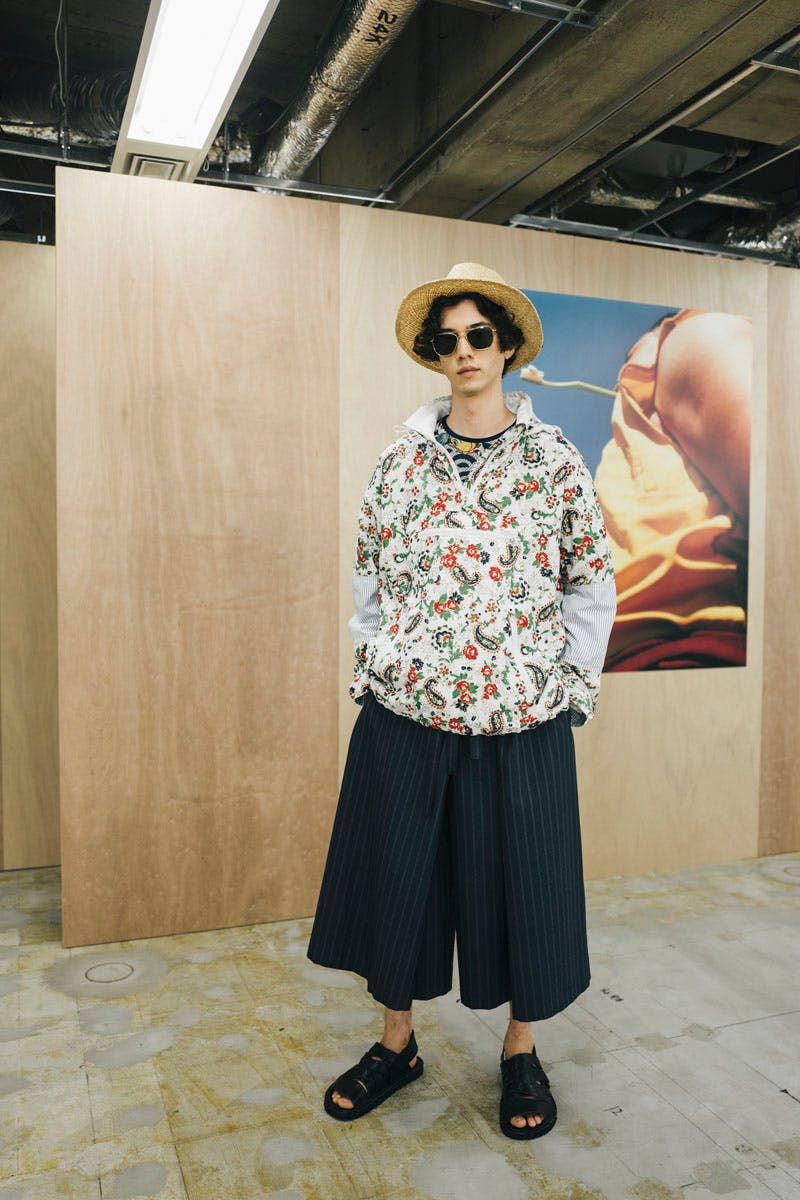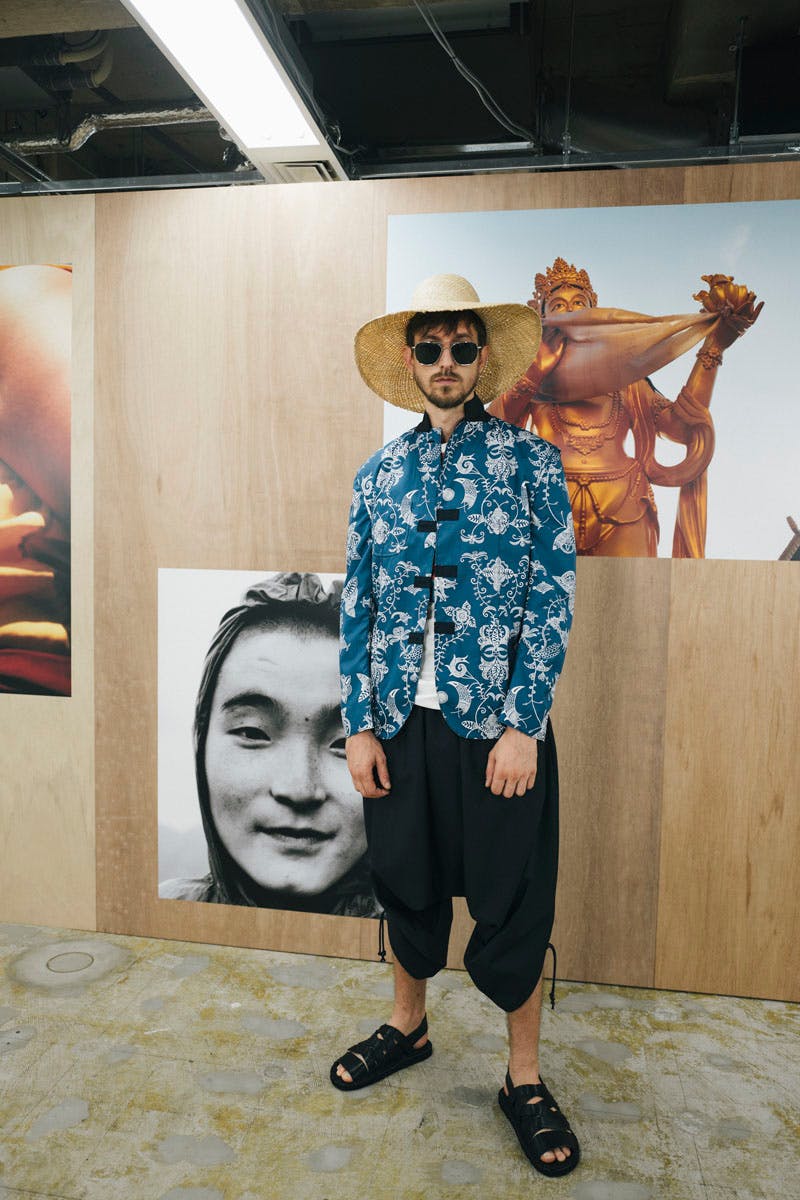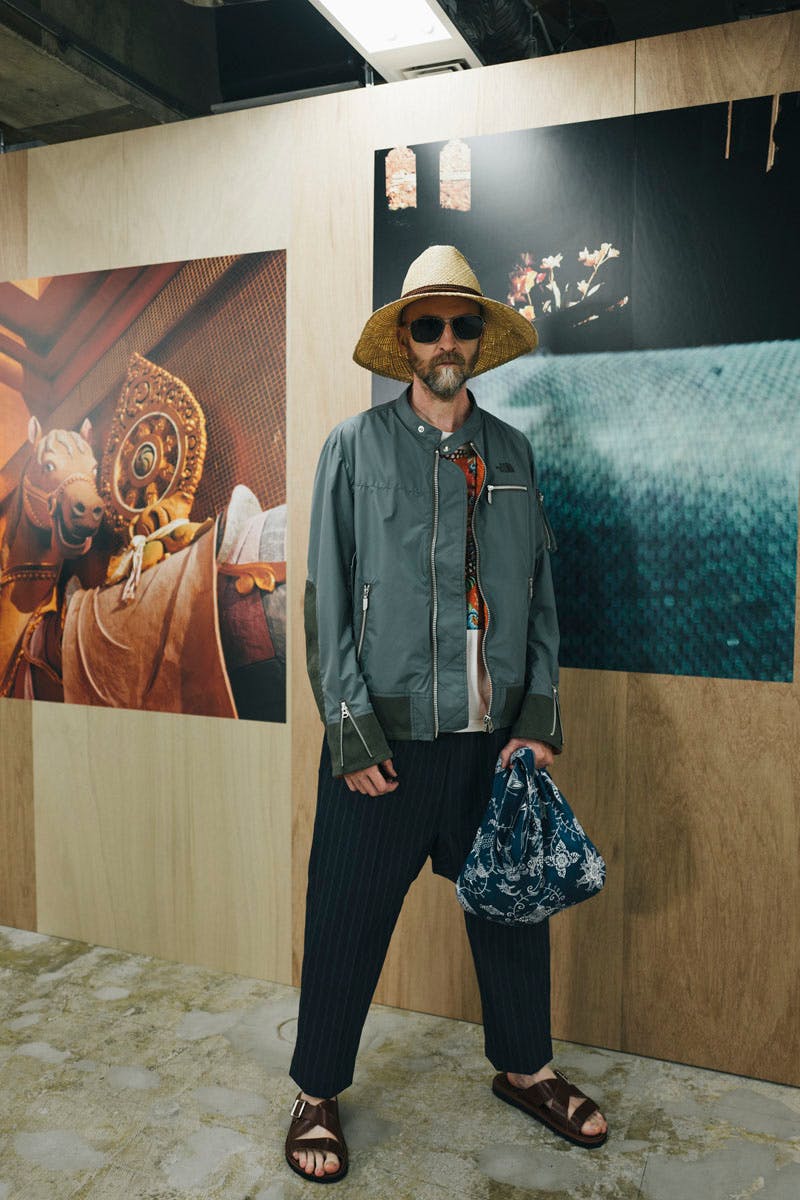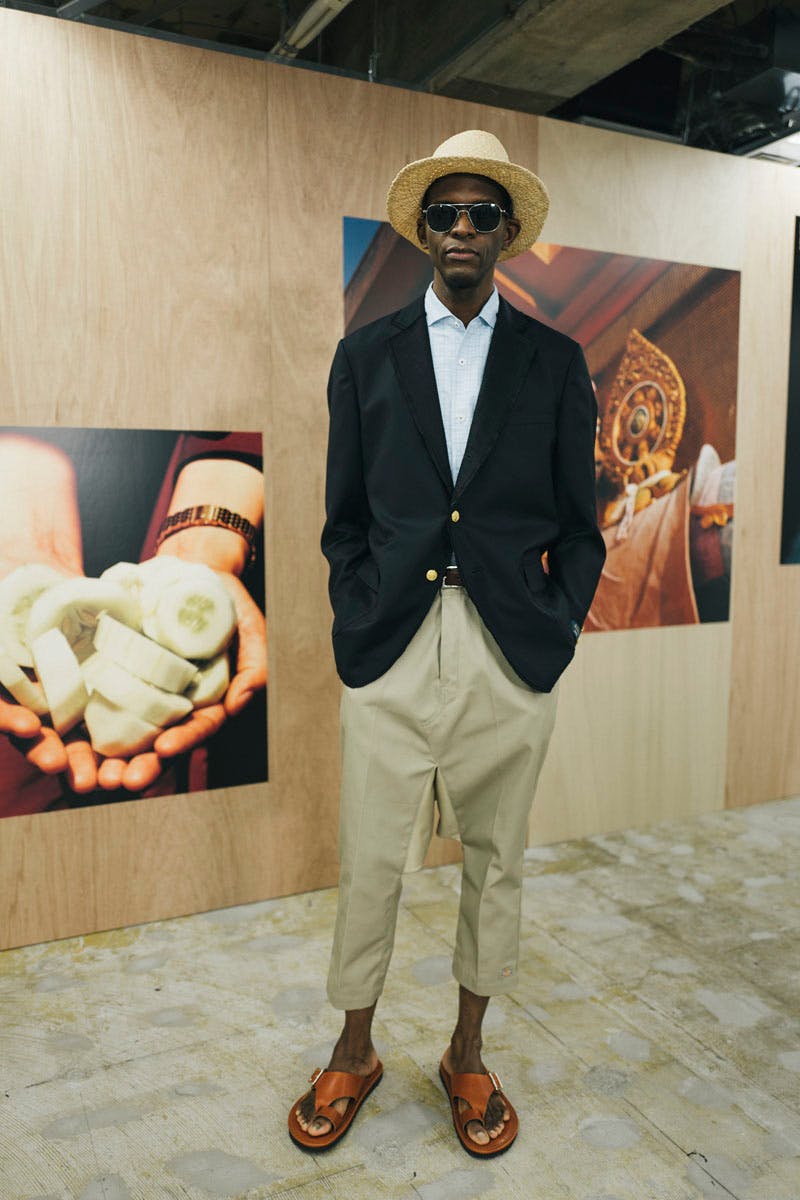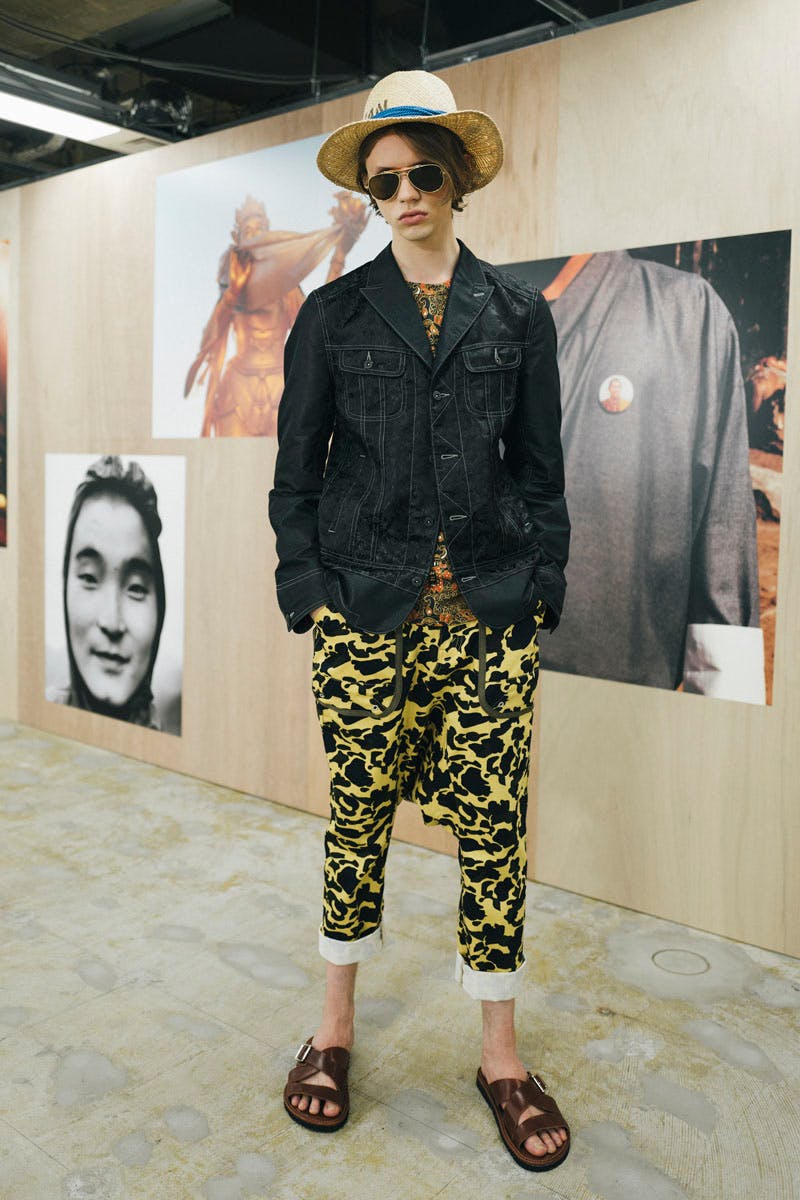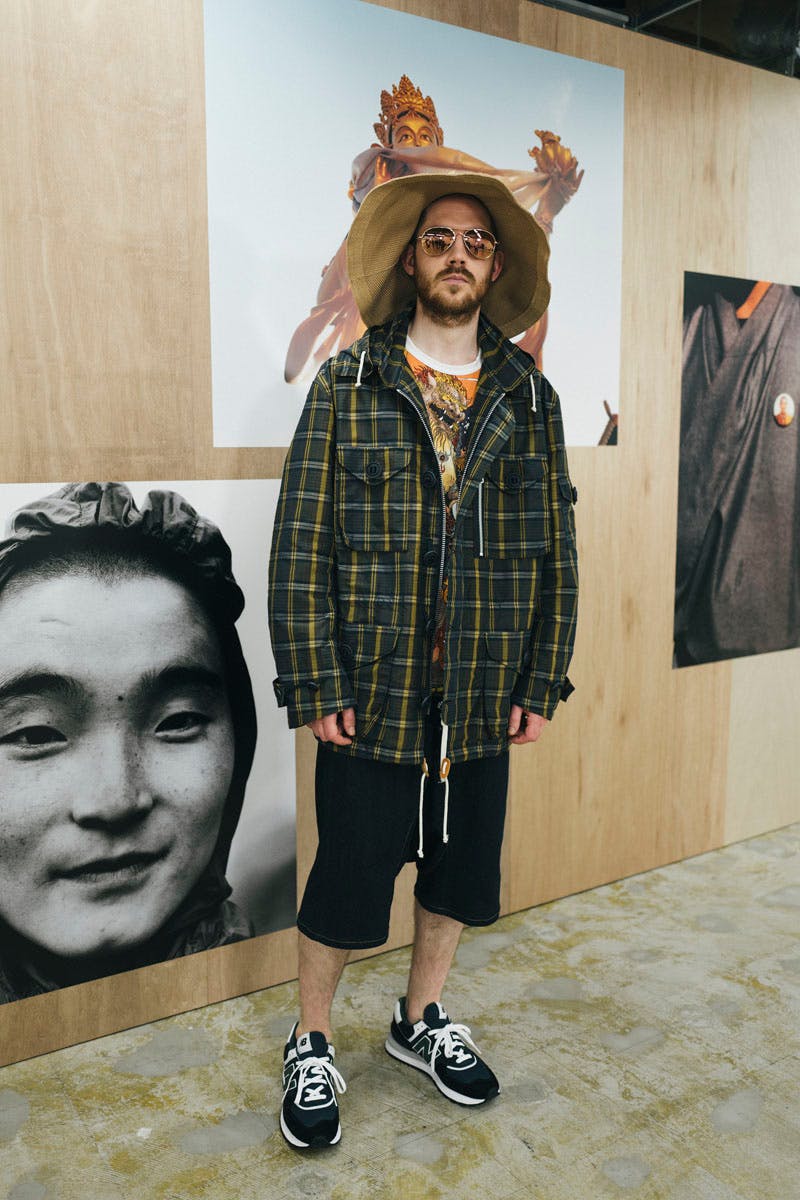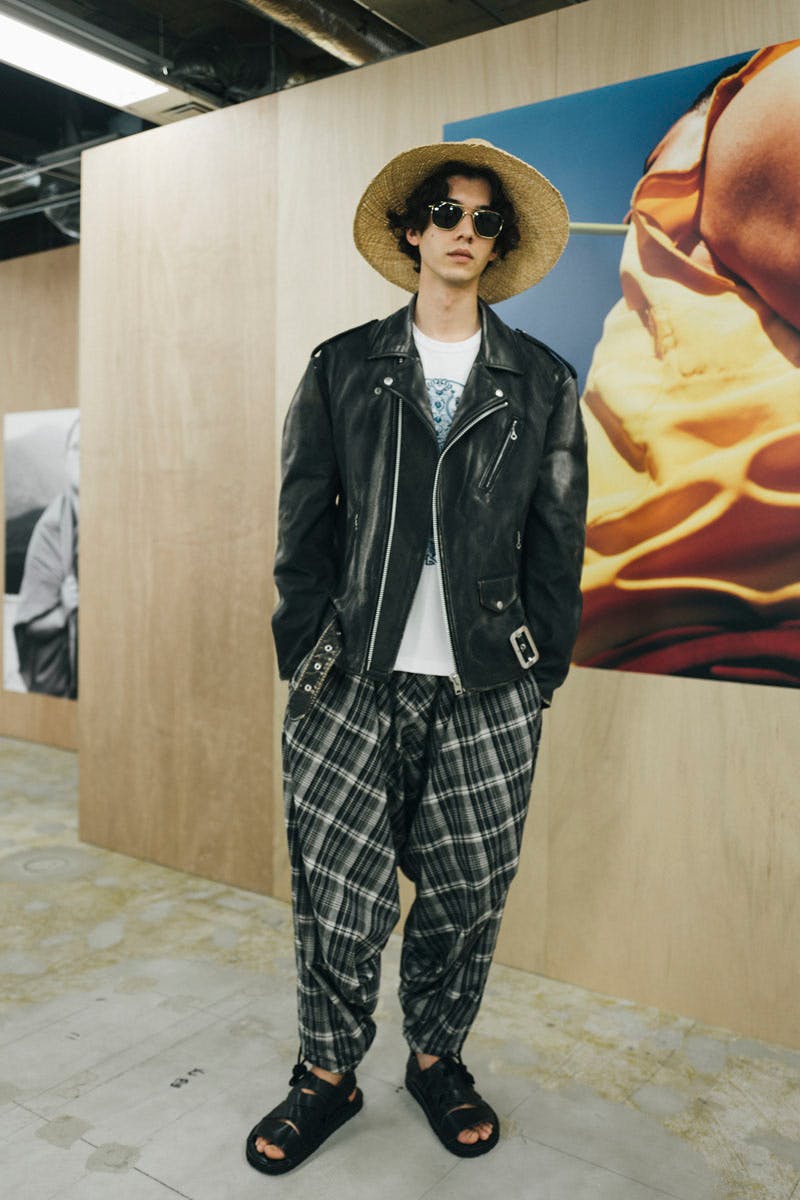 Watanabe is no stranger to accidental colonialism but his intentions are benign — cotton twill jackets eschew actual cowhide for photographic leather prints — stemming from genuine cultural appreciation rather than appropriation.
SS22 is successful in not only that regard, but also in that it stretches Watanabe's silhouettes — usually rather tame for his menswear line — to more exaggerated shapes, contrasting Western layering pieces — militaristic jackets, collared shirts, double rider's jackets — with Mandarin collar jackets and the aforementioned baggy trousers. And it's likely to please casual Watanabe observers as well, delivering an ample selection of collaborative goods that range from New Balance sneakers to Dickies pants to customized vintage goods sourced from Berberjin.
Highsnobiety's Shopping Guide
Collaborative The North Face Jackets
Watanabe's The North Face collaborations have garnered grail status since he started developing them a few years back. And deservingly so: of all his heritage partnerships (SS22 again includes Levi's, Karrimor, Brooks Brothers), TNF has engendered some of Watanabe's wildest designs, including backpack-infused outerwear and transforming coats. This season, Watanabe has transformed a classic windbreaker into a riff on the moto rider's jacket
Patterned Tees
There's a lot of color going on this season and the most accessible bit comes by way of Watanabe's T-shirts. The Japanese designer's take on the closet essential is usually a little boxy but refined, not too big or small, making them easy to toss on even amidst sweltering summers. Adding eye-catching patterns guarantees necessary je ne sais quoi.
Drop-Crotch Pants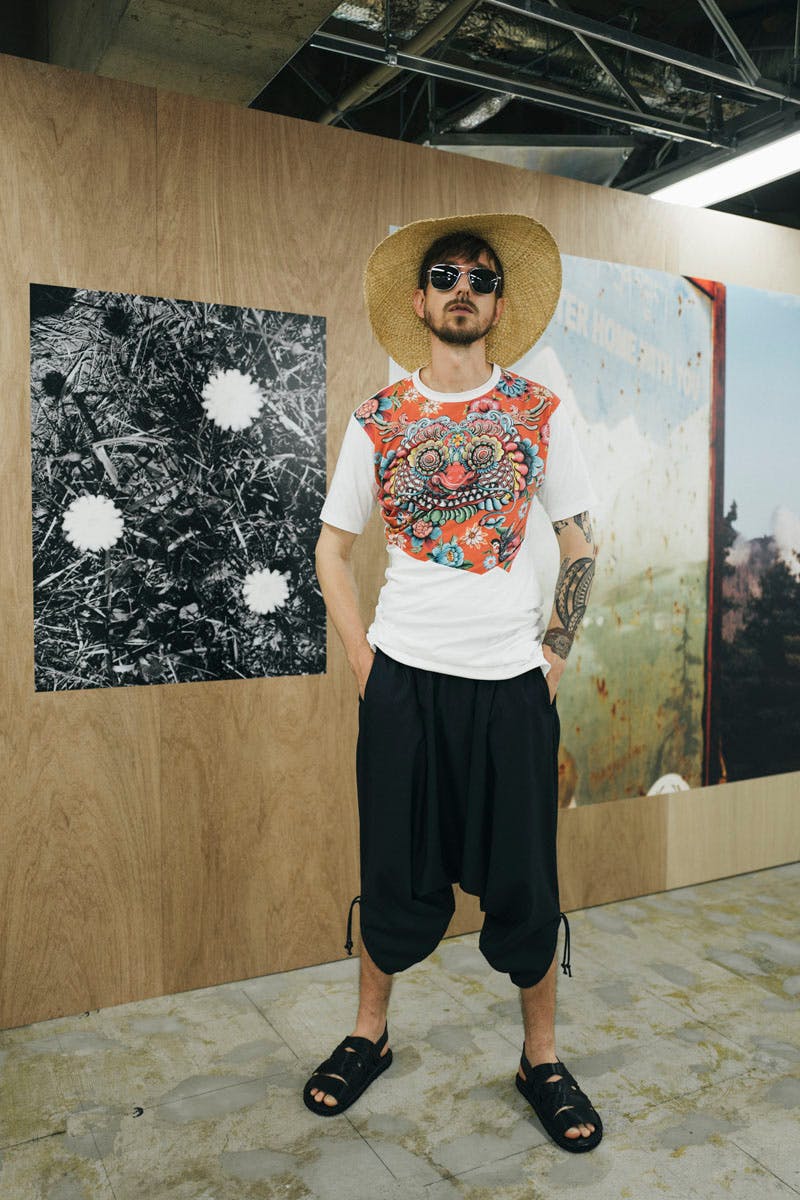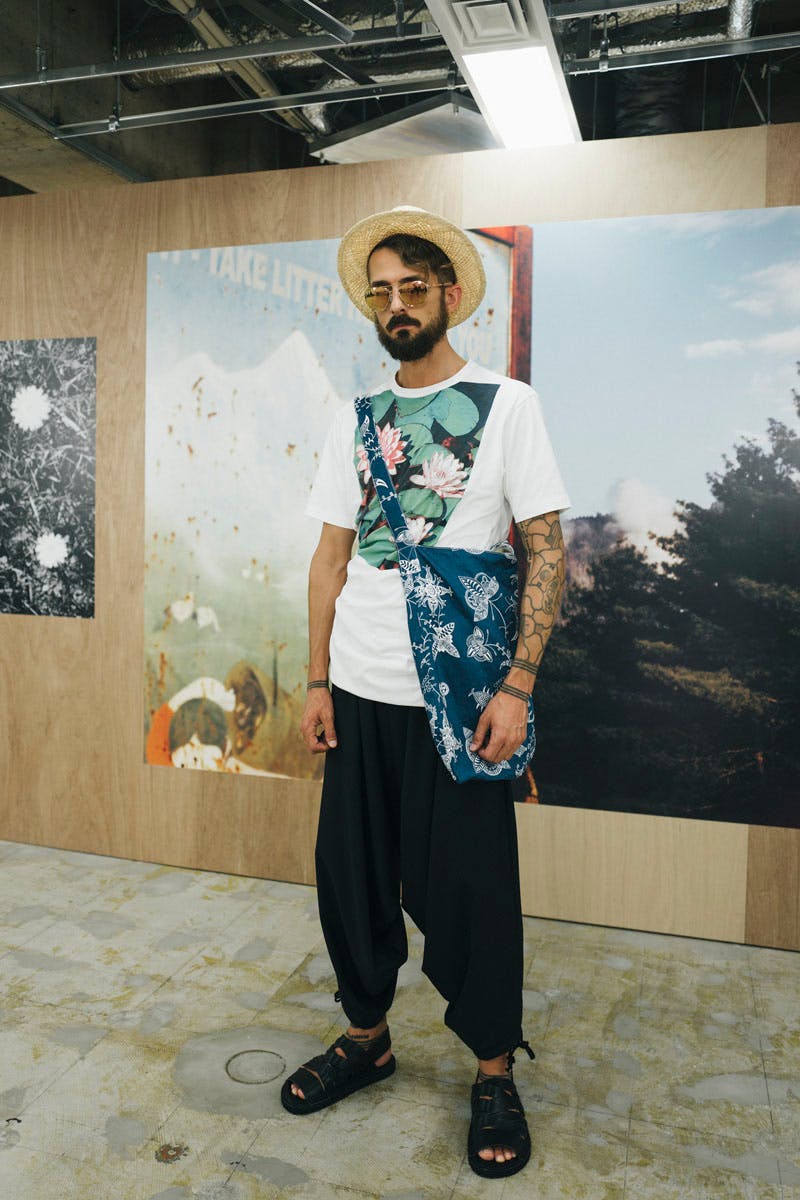 If you aren't already feeling the breeze between your knees, it's well past time. The dramatic pant silhouette is a CDG staple and Watanabe's latest take includes nifty pull tabs at the outseam that adjust the hem and length.