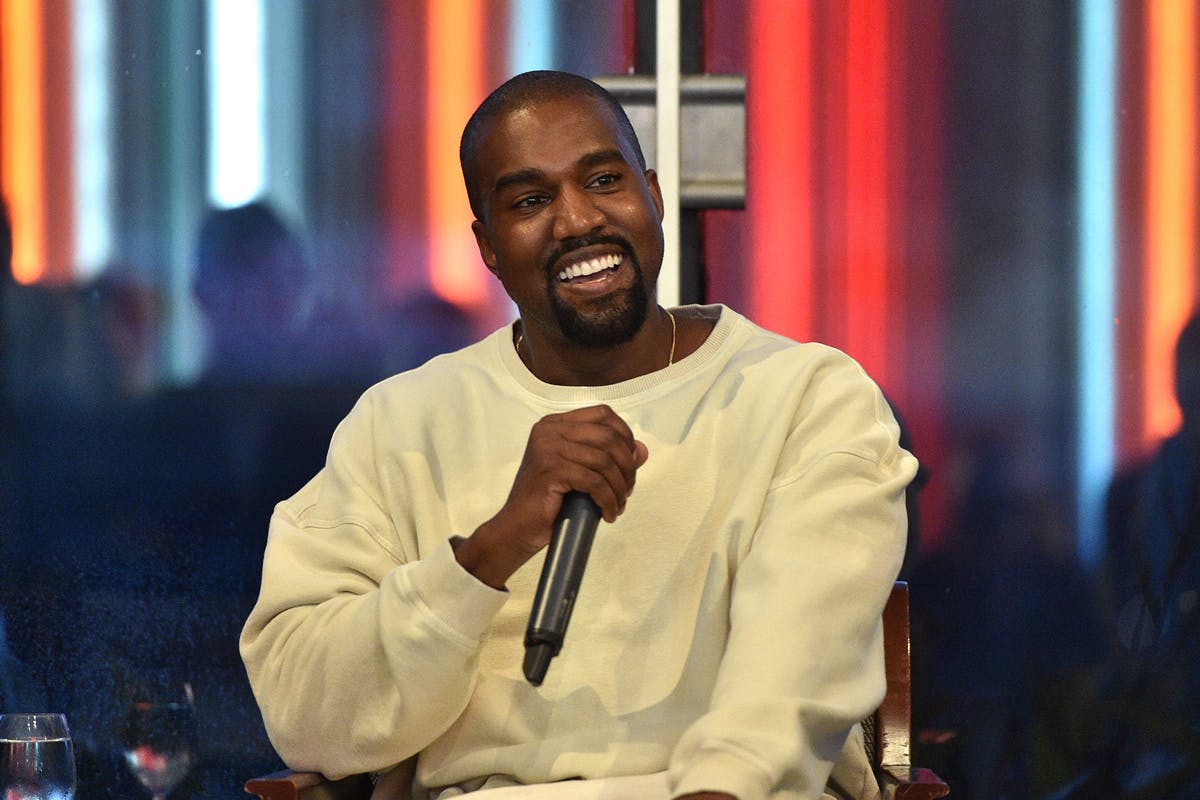 Throughout the course of his career, Kanye West has been driven to expand his creativity beyond music and fashion. In 2013, he told Zane Lowe on his BBC Radio 1 show that he wanted to do a product because "I am a product person." At the time, he explained that he was interested in "water bottle design" and architecture. "I make music, but I shouldn't be limited to one place of creativity," he said.
That same year, he was invited to the Harvard Graduate School of Design where he told a group of students that "I really do believe that the world can be saved through design, and everything needs to actually be 'architected.'"
Ever since his KanyeUniverseCity blog days, Kanye has expressed his love for many architects, old and new. Through this praise, fans have been able to discover the likes of Rem Koolhaas, Zaha Hadid, Moshe Safdie, and more. In recent years, Kanye has even had the opportunity to work with such renowned architects as Axel Vervoordt, Peter Saville, and Yuji Ueda.
At this stage in his career, Kanye has transitioned into a full-on business man, leading his YEEZY brand to making an estimated $1.5 billion this year. With music and fashion on lock, it's not surprise West has eyes set on architecture; starting last year, Ye fully stepped all the way through the design door with the announcement of his architecture project Yeezy Home. The endeavor saw him calling on architects and industrial designers to help make the world a better place.
In the same 2013 BBC interview, Kanye continues, "If you're an architect, if you're a world-builder, if you have all these ideas and you're [Antoni] Gaudí and you want to build buildings – if you don't ever get that out, what's going to happen?" He would go on to say that he's "working with five architects at a time."
It comes to no surprise that Ye has a handful of designers on speed dial, but the big question is, which ones? Here's a few designers West has endorsed and worked with throughout his career and has probably tried to recruit for his Yeezy Home architect project.
Axel Vervoordt
Veroordt and West are actually close friends... so close that the rapper interviewed the designer for the Hollywood Reporter. Kanye has also labeled the designer as the "master" during an interview with Surface.
He stated, "So I go to Maastricht, and there was some nice furniture, some mid century stuff, and then there was this booth we bumped into. I said, 'Who did this?' Axel Vervoordt did it. He was there, standing and talking to somebody, and I came up to him and said, 'You are the master.' I might have bowed to him."
The bow must've worked, because Axel would later design Kanye and Kim's extremely minimalist home, which can be seen in Kim's recent "73 Question" Vogue video interview:
Joseph Dirand
Known for outfitting stores for Balmain, Balenciaga, Rick Owens, and Givenchy, French architect and interior designer Joseph Dirand made a fan in Kanye for his minimalist style. West even asked Dirand to help redesign an apartment that he once stayed in years ago.
He told Surface, "So I reach out to Joseph Dirand, he comes by, and he gives some ideas. He says, 'You gotta cover up this nasty bookshelf over here, and you gotta cover up this glass bannister.' We went and plastered over the bookshelf and the bannister in the hotel room. We didn't nail up a curtain, but plastered over it. It's still like that to this day."
Rem Koolhaas
Even though we may never see West's 2012 seven-screen movie experience Cruel Summer, we can still reminisce over the hype surrounding its release. One of the artists working on the film was Dutch designer Rem Koolhaas, a founding partner of the Office of Metropolitan Architecture. Kanye expressed his appreciation for Koolhaas's work in a 2013 documentary about him.
"I love Rem's work," he said. "I just like that fact that I was able to take my position as a musician, as a rapper and as a celebrity, and be able to invest in a project with a company of that level."
Es Devlin
Es Devlin is Ye's go-to set designer. Working with the likes of Beyoncé, Louis Vuitton, and even the Olympics, Devlin has collaborated with Kanye on many occasions – from his 2008 'Glow in the Dark' tour and 2010 VH1 Storytellers stage to the subsequent 'Watch the Throne' and 'Yeezus' tours.
She also created the sets for his Atlantic City shows, adding immersive weather conditions to six massive screens throughout the concert. Every time Devlin and West get together, a masterpiece in set design is born.
David Benjamin
David Benjamin is the director of the Living Architecture Lab at Columbia University's Graduate School of Architecture. Back in 2013, Benjamin and Kanye were reportedly working together on a confidential project that involved a new type of movie theater and 3D entertainment experience. However, like the Cruel Summer film, the project has since gone silent.
Ye is known for conceiving radical ideas that never came to be, and unfortunately this is is one of them.
Oana Stanescu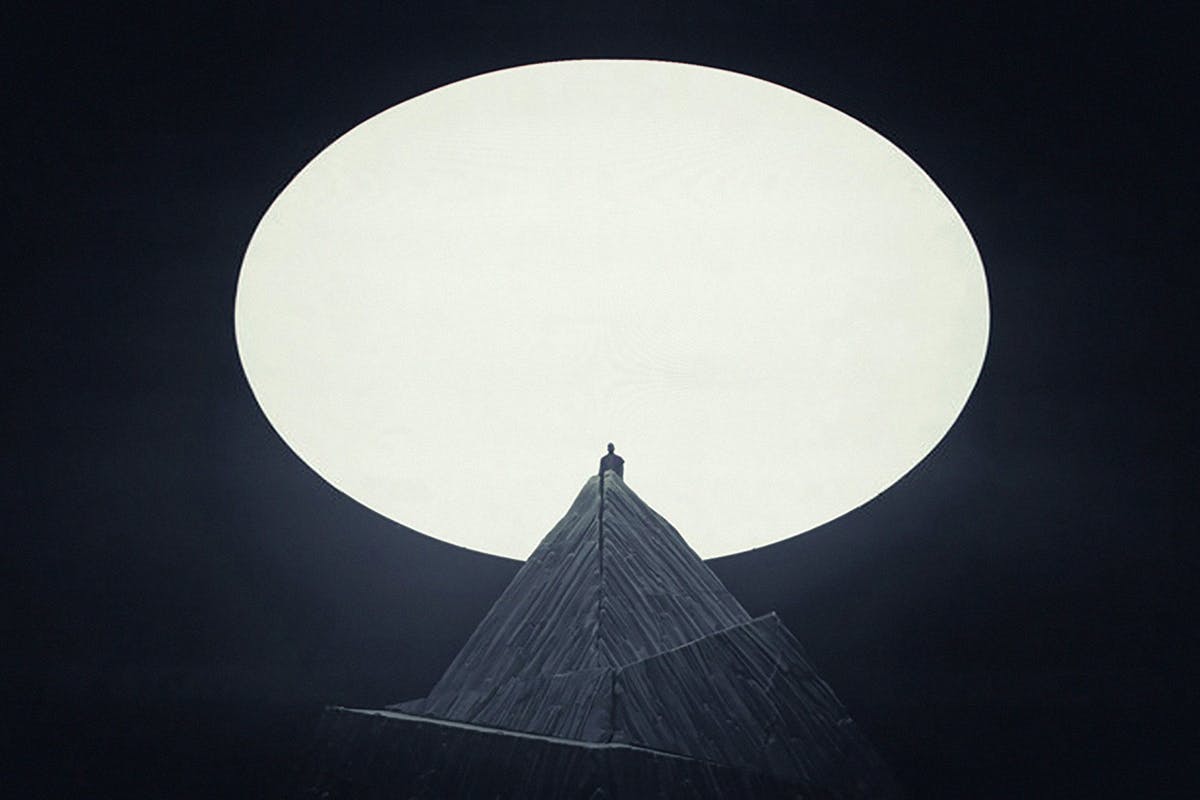 Remember that giant 50-foot volcano on stage at Kanye's 'Yeezus' tour? Thank Romanian architect Oana Stanescu for that. Oana met Ye when he hired the Office of Metropolitan Architecture to design a viewing pavilion for his Cruel Summer short during the 2012 Cannes Film Festival.
"Design is at its best when it's collaborative," Stanescu told the NY Times. "I'm interested in pushing the boundaries of what architecture can do." No wonder she and Kanye got along.
Outside of the 'Yeezus' tour, she's also worked with West's close friend Virgil Abloh on the Off-White™ Hong Kong flagship store.
Le Corbusier
We can all thank Swiss-French architect Le Corbusier for Kanye West's 2013 album Yeezus. During a 2015 talk at the School of the Art Institute of Chicago, West explained how a Corbusier lamp was his "greatest inspiration" while creating the record.
"Clothing is a form of musical art," he said. "And I would look at that lamp that was made of rocks and cement, but the shape was so beautiful, and it wasn't even made of marble… When I look at that Corbusier lamp and think, 'He made this and he put this lamp in zoos so everyone could have it.' It was about everyone having the opportunity to have beauty, to be inspired."