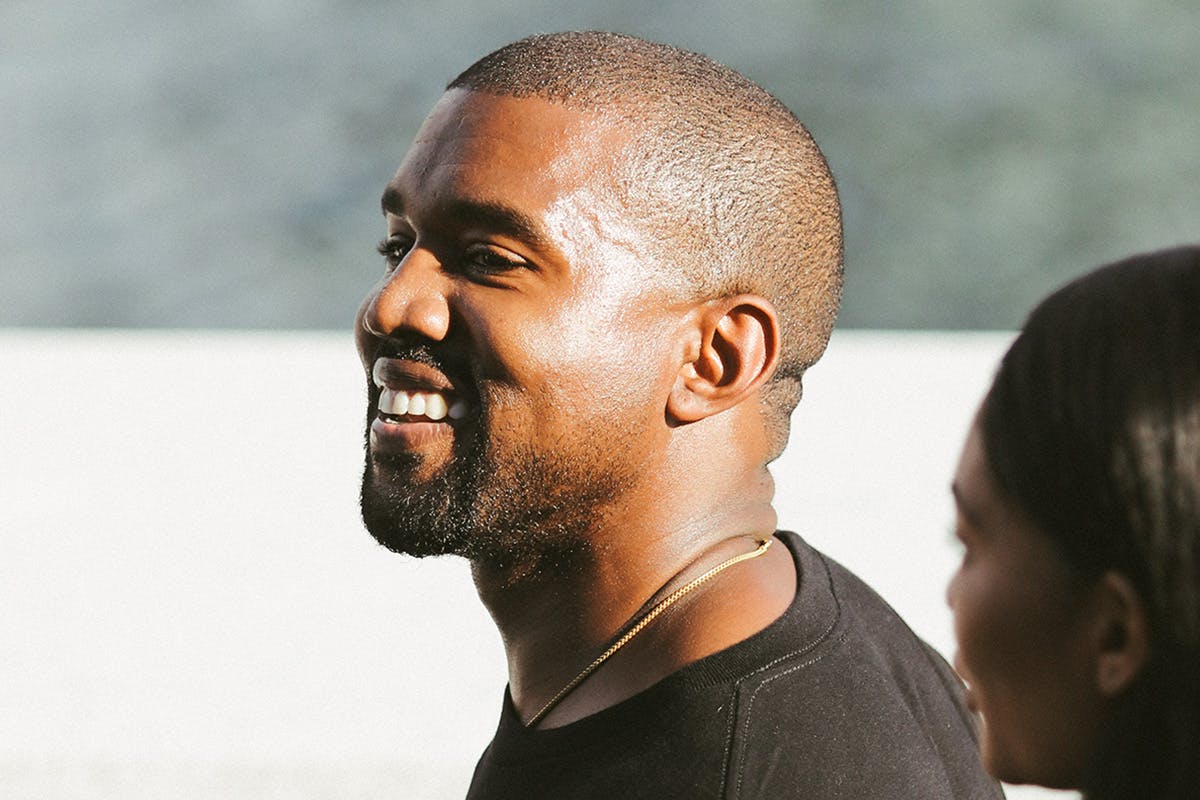 No one has ever accused Kanye West of thinking small. His grandiose plans are part of what makes him so polarizing. His head and heart seem to be in the right place, but West can come off as arrogant in his apparent belief that anything is easily achievable with the right amount of money and pluck.
"I've been connected to the most culturally important albums of the past four years, the most influential artists of the past 10 years," West told The New York Times in 2013. "You have, like, Steve Jobs, Walt Disney, Henry Ford, Howard Hughes, Nicolas Ghesquière, Anna Wintour, David Stern. I think that's a responsibility that I have, to push possibilities, to show people: 'This is the level that things could be at.'"
On January 5, 2012, West announced DONDA, a company named after his late mother, with a 1,600-word Twitter screed outlining what the organization would set out to achieve.
"DONDA is a design company which will galvanize amazing thinkers and put them in a creative space to bounce there [sic] dreams and ideas," he wrote. "DONDA will be comprised of over 22 divisions with a goal to make products and experiences that people want and can afford. I want to put creatives in a room together with like minds that are all waaaay doper than me. We want to help simplify and aesthetically improve everything we see hear, touch, taste and feel. We can collectively effect [sic] the world trough [sic] design. We need to pick up where Steve Jobs left off."
But the recent news that West's YEEZY Home experiment is coming under fire from his Calabasas neighbors reminds us that the rapper's would-be polymathy and conceptual spitballing, while laudable in ambition, can often hit the buffers.
West has achieved much that is impressive in the last seven years, but many of the ideas floated as part of DONDA's plans in lifestyle, home, consumer finance, medical research, trademarks and patents, transportation, management, protective services, marketing, hospitality, wellness, and alternative energy remain unrealized. It's unknown if they have been abandoned or are still in development.
With that in mind, here are 10 wild projects Kanye West has talked up only to let them fade from view — and one that was actually realized.
At-Home Hovercrafts
West mentioned "at-home hovercrafts" on two separate occasions in his original DONDA chart: first under the "Home" section, alongside standard things such as "remotes" and "audio controls"; and again under "Trademarks & Patents." Our guess is that he wanted to create something like a Roomba, only for getting around the home.
Flying Car Factory
In 2018, West visited the offices of The FADER, where he discussed a variety of topics. From an innovation standpoint, his most ambitious plan was for a flying car factory in Chicago put together with the help of Tesla alumni. A few days later, he tweeted "where's the flying car department? Dan Gilbert," referencing the Cleveland Cavaliers owner and Quicken Loans founder.
There's no indication that this idea has ever moved beyond the exploratory phase.
Wallpaper Screens
It's unclear what West meant when he put "wallpaper screens" on his DONDA announcement. But it came two years after the first iPad, so perhaps he saw a future in which similar tech would be embedded in the home. Today, it's normal to see touchscreens on appliances, smart thermostats, Ring doorbells, and devices such as the Amazon Echo.
Healthy Fast Food
Healthy fast food seems like an oxymoron, yet West made it part of his vision for DONDA's wellness division.
In 2010, he bought the rights to open 10 Fatburger locations in Chicago, and in the subsequent years, West has made it clear in his music just how much he loves food on the go. He even penned a poem called "The McDonald's Man" for Frank Ocean's second album Blonde and namechecked Chipotle on ScHoolboy Q track "THat Part."
However, there remains no sign of healthy Kanye West- or DONDA-branded fast food to date.
The Life of Pablo Porn Videos
On a 2018 episode of his B.E.E. Podcast, author Bret Easton Ellis revealed that West had asked him to write pornographic video content for tracks from The Life of Pablo.
Although the project never came to fruition, Ellis — whom West had enlisted four years earlier to write a screenplay for a Yeezus-inspired movie — said it was still a valuable experience. "Kanye is, yes, a genius, and every hour I spent with him was more than worth it, even if the project never happened," Ellis said.
Biopic
In an interview on Jimmy Kimmel Live! in July 2019, Eastbound & Down star Danny McBride revealed that West had flown out to McBride's South Carolina home with a proposition.
"He had an idea for a project that I think was a pretty brilliant idea," McBride said. "He wanted to do a movie about the story of his life and he wanted me to play him. I thought it was a cool enough idea that I was like, 'Yeah, I would.'"
This wasn't the first time West had broached the idea of making a movie about his own life. In 2016, he reportedly gauged the interest of Will Ferrell and Anchorman director Adam McKay about making a comedy biopic.
West is also exploring alternative ways to tell the story of his life. In May 2019, it was announced that Jaden Smith would play an alternate reality version of West in a Showtime series called Omniverse, a show said to explore "the many doors of perception" and the ego. But while Omniverse is in development right now, that's no guarantee it will ever air (see below).
"Only One" Video Game
West's 2014 single "Only One" was written from the perspective of his mother Donda as a tribute to his daughter North. It also came with a plan to develop a video game with the same title. Developers at 2016's E3 even got a first look at what the game entailed, playing as Donda as she ascended to the gates of heaven.
Video games were certainly on West's mind around this time. In February 2016, he also tweeted his intention to release a quickfire follow-up to The Life of Pablo called Turbo Grafx 16 in summer that year, with the name taken from a late-'80s games console. As things turned out, ye was released in summer 2018.
HBO Pilot
Circa Yeezus, members of the press — ranging from Gawker to Okay Player — starting sharing their opinions on West's unaired HBO pilot from 2007. The show was envisioned as a Kanye West-starring combination of Curb Your Enthusiasm, Entourage, Sex and the City, and Charlie Rose, but while the pilot was said to have some good moments, HBO deemed it unfocused and decided to pass on the project.
YEEZY SOUND
In November 2017, West trademarked "YEEZY SOUND" for usage on things like musical recordings, retail stores, and amusement park rides, as well as for "management of performing artists" and "streaming of music, audio, images, video, and other multimedia content."
Many speculated this would be West's answer to streaming platforms such as Spotify and Tidal. He had actually been a co-owner and shareholder of Tidal at the time of its much-vaunted launch under JAY-Z, only to depart in July 2017 after reportedly falling out with the company over money.
It's not clear what the current situation is with YEEZY SOUND, but West was still talking it up in May 2018.
The US Presidency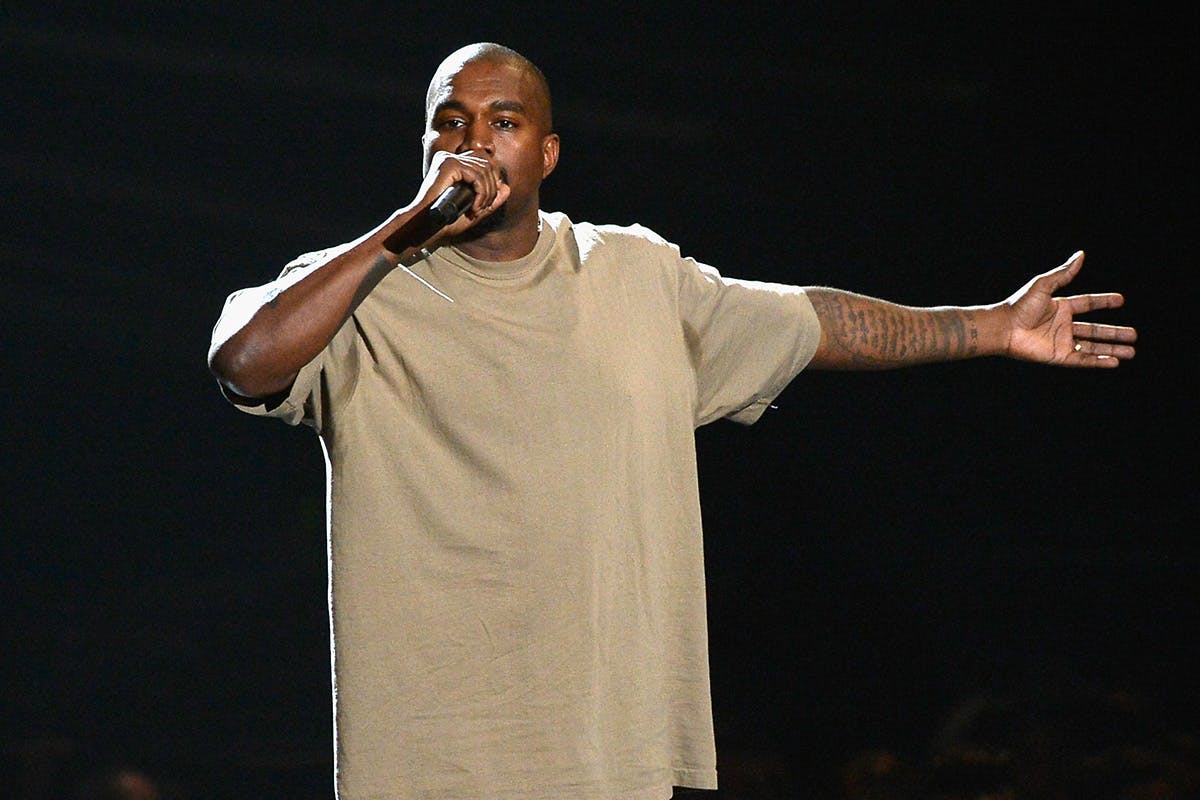 Onstage at the 2015 MTV VMAs, where he was accepting the Video Vanguard Award, West spoke for more than 12 minutes. The quasi-rant/lecture concluded with the rapper telling the audience, "And yes, as you probably could have guessed by this moment, I have decided in 2020 to run for president."
While West's political views and embrace of current President Donald Trump have generated headlines in the years since, he has generally left party politics to DC insiders. However, he hasn't ruled out a run beyond 2020.
In 2018, West sat down with DJ Pharris of Chicago radio station Power 92. When asked about a potential bid for the presidency, West said, "Yes, 100 percent it could happen… 2024." He also revealed a possible name for his own independent political party: The Birthday Party.
Seven-Screen Movie Experience
Working with Dutch architectural firm OMA, West did actually bring his seven-screen movie experience to life in 2012. The event took place at the Cannes Film Festival, where attendees watched West's first short, Cruel Summer. The film was shot in Qatar using a seven-camera rig designed specifically to produce films for display on the bizarre pyramid configuration of screens.