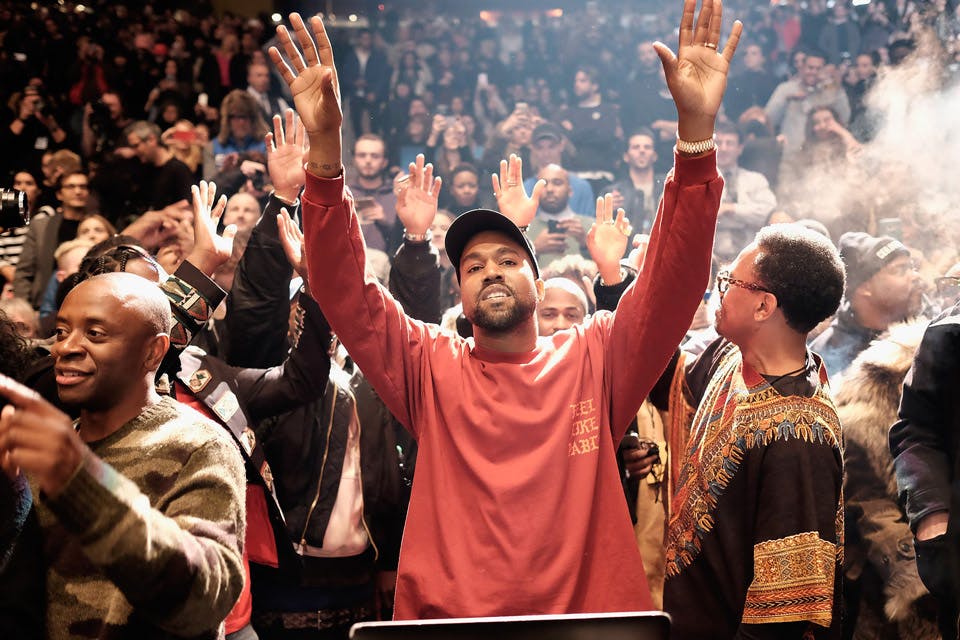 Kanye West's seven-track album, ye, has entered into the Billboard Hot 100 chart inside the top 40, reports Billboard.
The rumored first track, "Yikes," leads the pack debuting at the eighth spot, with banger, "All Mine" settling just outside the top 10 at number 11. The other placements include "Ghost Town" at number 16, "Wouldn't Leave" at number 25, "Violent Crimes" at 27, "I Thought About Killing You" on the 28th spot, and "No Mistakes" trailing at number 36.
It's also worth noting that West ups his total to 48 Top 40 entries on Billboard's Hot 100 chart, which ties Jay-Z for 10th place among all artists in the chart's 59-year history. Kanye West is also tied with Nicki Minaj for sixth all time in hip-hop acts with top 10 hits.
For the full story, head on over to Billboard.
Also, in case you missed it, here's how Kanye West celebrated his 41st birthday.