Through the early 19th century, the so-called Flying Finns were a group of middle-distance runners who garnered a fearsome reputation for repeatedly conquering the Olympic podium. While sports commentators have gone on to dub other Finnish athletes like NHL Legend Teemu Selänne and F1's Kimi Räikkönen with the title "Flying Finn," Paavo Johannes Nurmi was one of the first to wear it. Seeking a solitary testing ground, the story of Nurmi chasing trains at an early age in the local train-yard later became famous in his hometown of Turku, Finland, a story which is still a keystone of the city's oral history.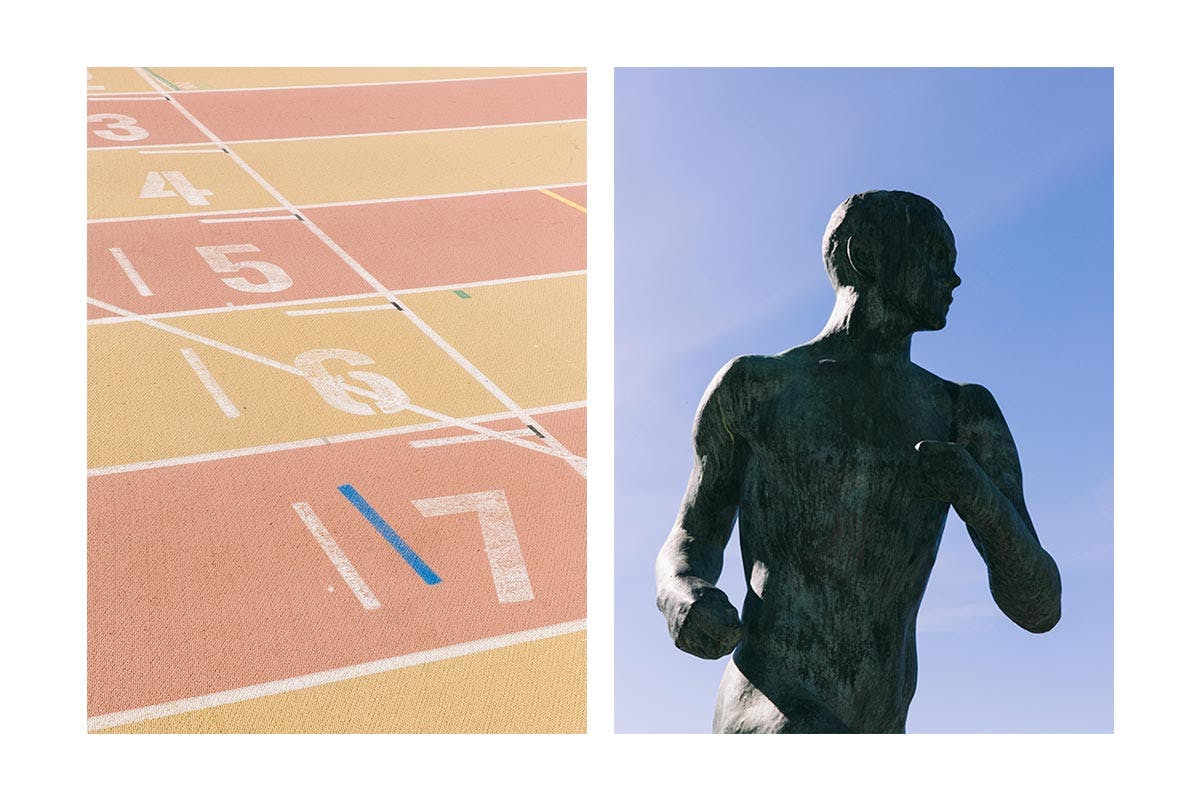 While it's difficult to succinctly sum up Nurmi's many accomplishments, he did secure 22 official world records, and won 12 Olympic medals in a range of track-and-field events at the Olympics - nine gold and three silver. In Turku, the Paavo Nurmi Games is the most important track & field event in Finland, and is still held annually. Now Karhu is commemorating his legacy with the "Century" Synchron Classic.
In more than one way, Nurmi was a bit of a rogue, and the media enjoyed portraying him as such. As a native Finn, he was often spotted donning Karhu sneakers throughout his career, and when he chose all-white Karhu track spikes over commonplace black footwear, he was nearly disqualified from an international event.
As a nod to this well documented occasion, as well as to celebrate the brand's 100th anniversary, Karhu imagines a black and white color scheme, complete with Nurmi's signature on the heel and sole inserts branded with his Olympic achievements. The sneaker itself boasts soft grain, premium leather, paired with technical performance air mesh and an asymmetrical lace closure. Finally, a choice of two laces rounds out the presentation, all wrapped in a limited edition box. The project carries over from previous special projects like Karhu's collaborative releases with Patta, Footpatrol and others.
The "Century" Synchron Classic drops May 13, 2017 at select footwear and fashion stores worldwide.