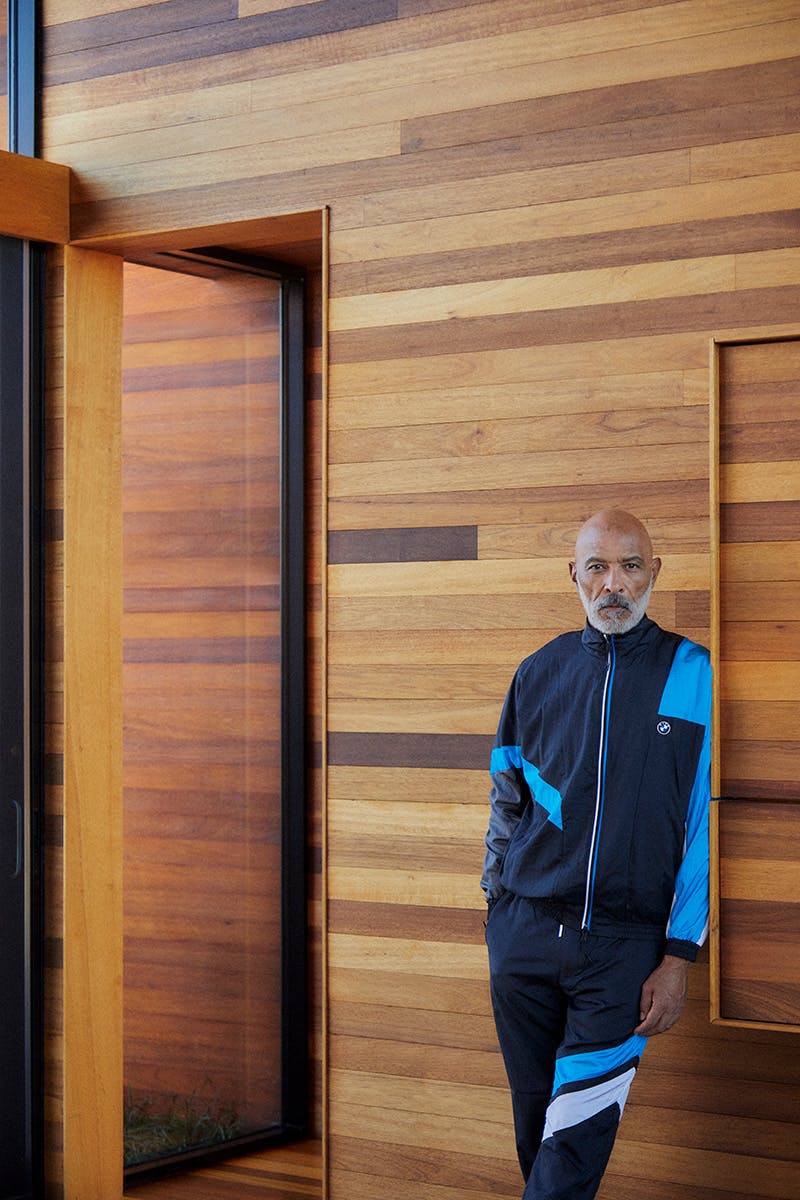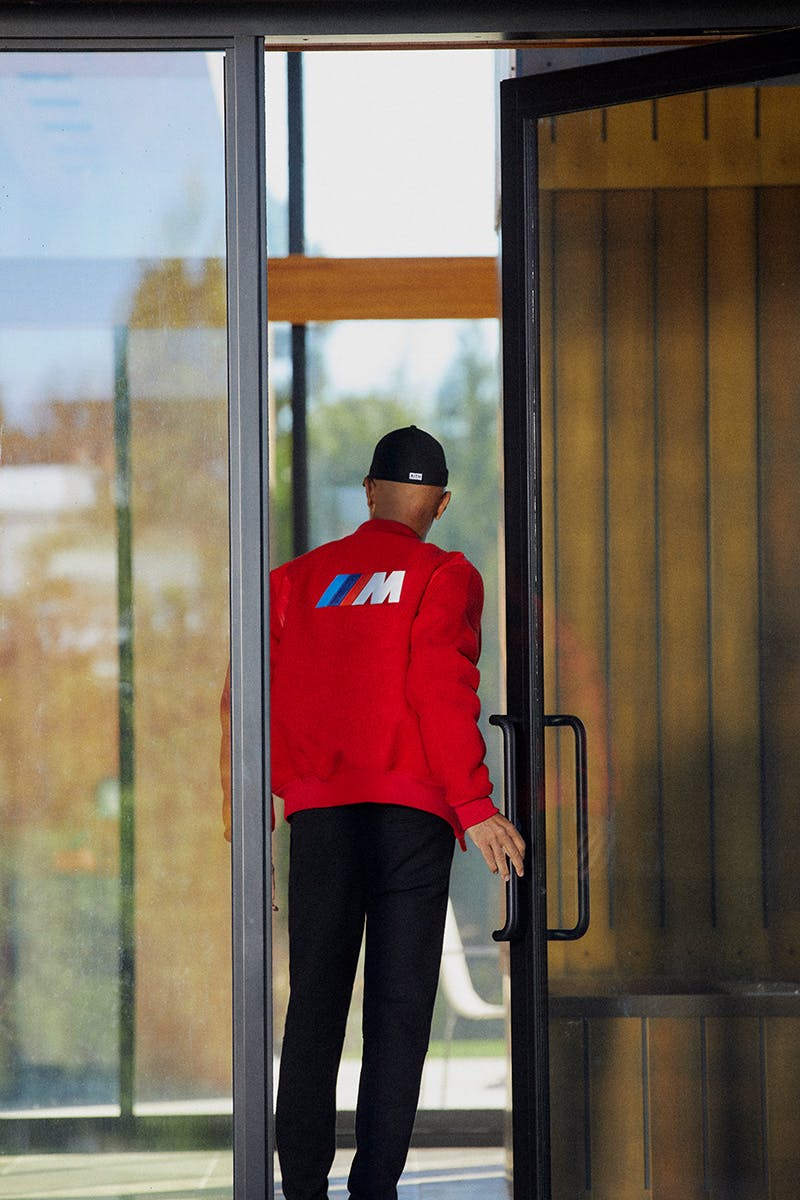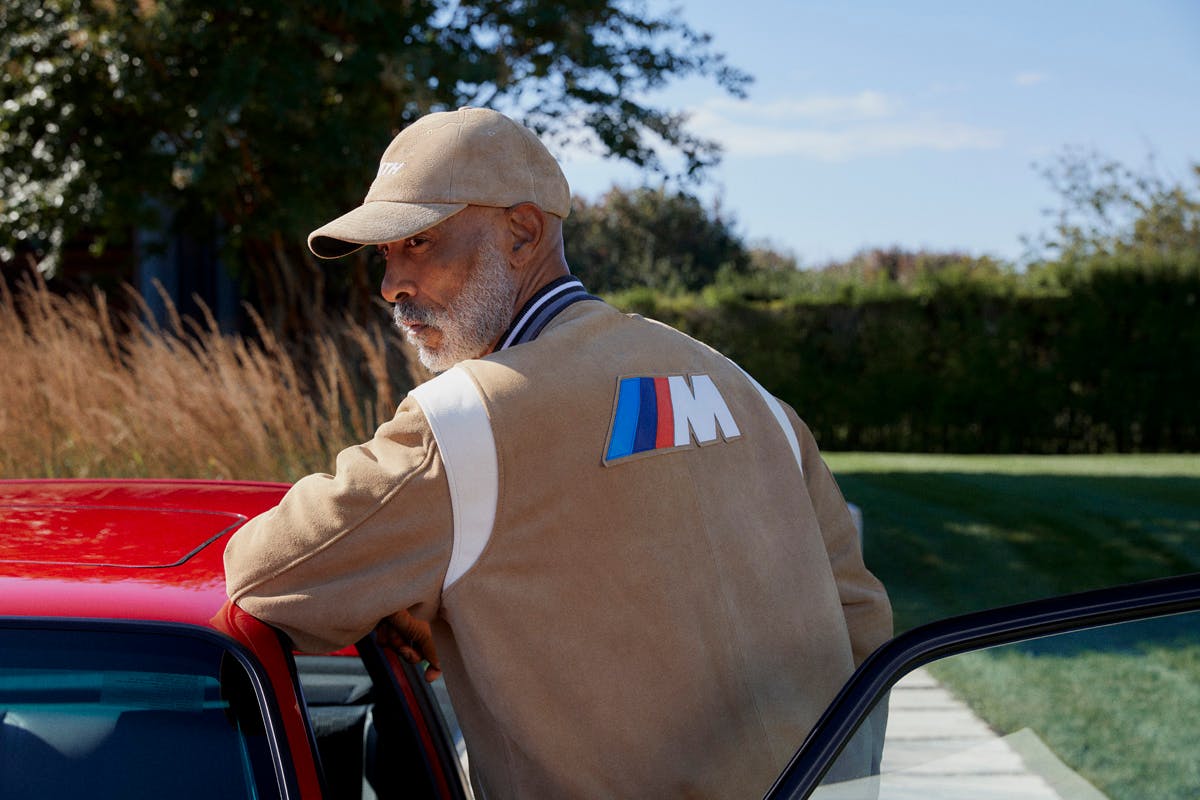 Designer and Kith owner Ronnie Fieg and BMW have finally given us an official look at their new collaboration — confirming that they are not only working on a revamped E3 M3 model but a 94-style apparel collection, too.
The collection will span a huge range of apparel —such as suede bombers and racing jackets — and accessories; it will also be Kith's largest drop to date. All pieces will combine the brand's signature aesthetics and custom-milled fabrics featuring BMW's classic color palette.
As for the car, Fieg worked with BMW to rebuild his personal 1989 E3 M30, a project the designer has been teasing for some weeks via a series of Instagram posts.
The first post shared his nostalgic connection to the car manufacturer, and the second contained a first look at the collaborative Kith x BMW emblem. He then followed the two uploads by posting multiple images of a Kith-branded BMW E30 M3.
Fieg's first Instagram post featured a picture of his aunt standing next to his grandfather's 1979 BMW E21. "This started it all for me," he said. "Wish he was here to see what's coming." The footwear and clothing designer then shared another post yesterday morning, showcasing BMW's iconic logo with Kith branding.
The third — and most revealing — Instagram post provides us with a detailed look at a toy version of the BMW E30 M3. The iconic car is painted in the classic Zinno Red, featuring multiple Kith branding hits throughout.
Take a closer look via the gallery above and in the posts below. The collection releases worldwide on October 23.