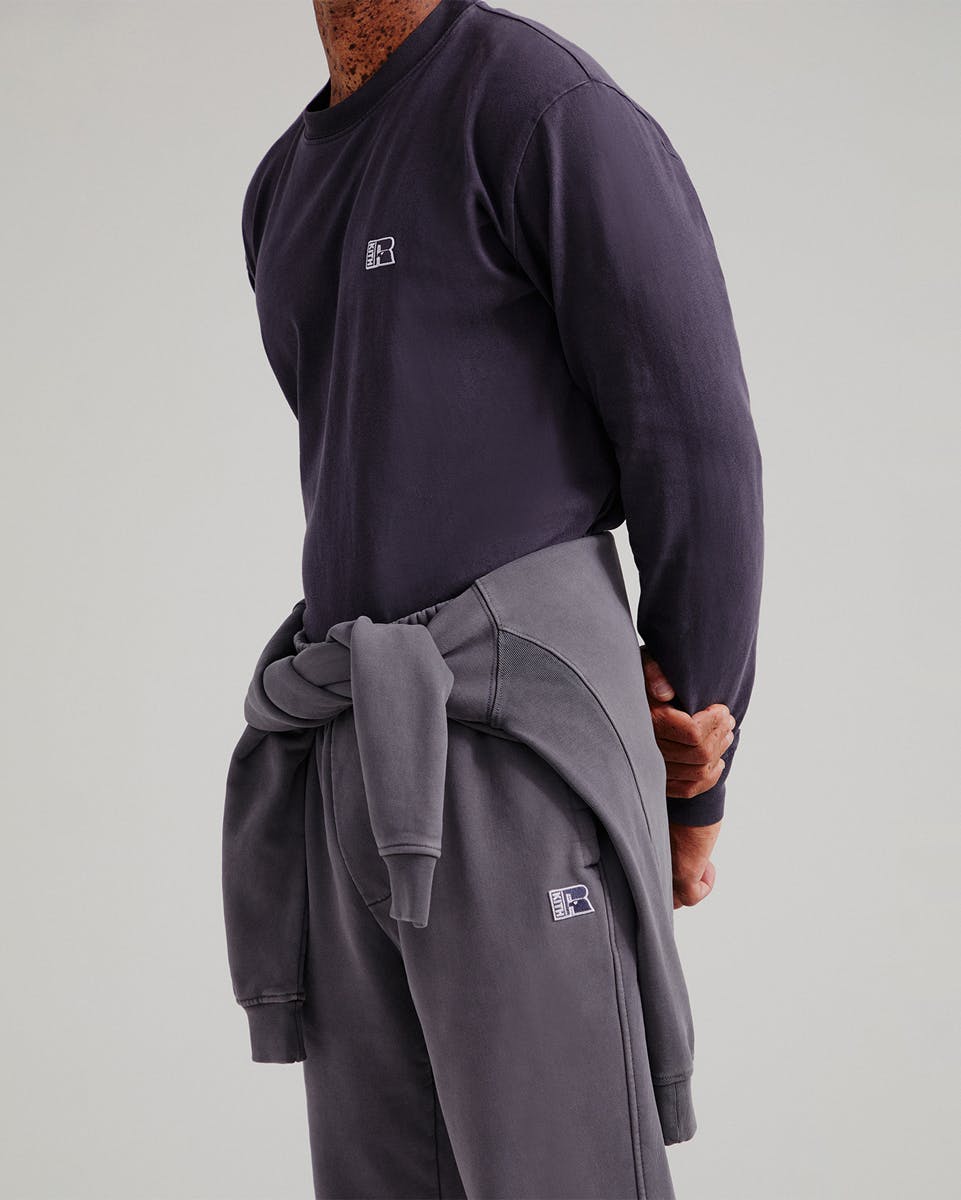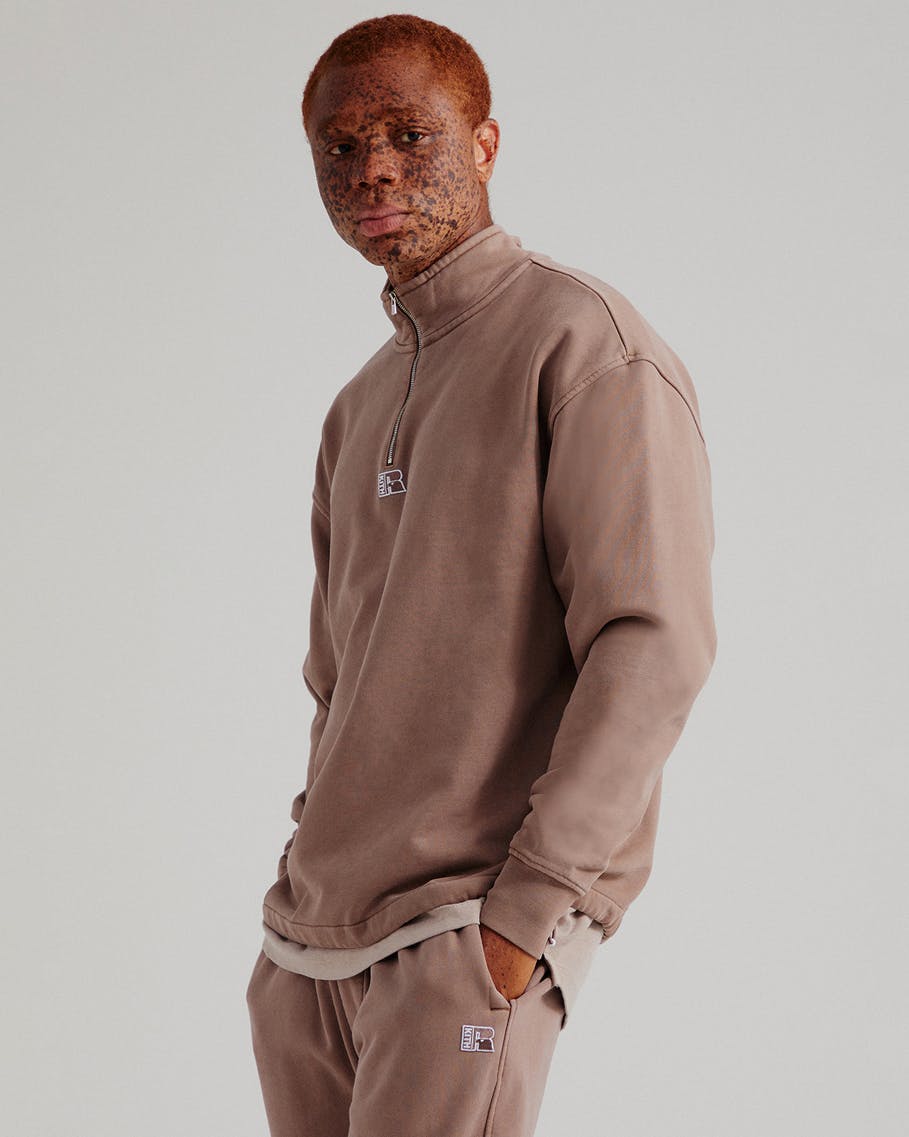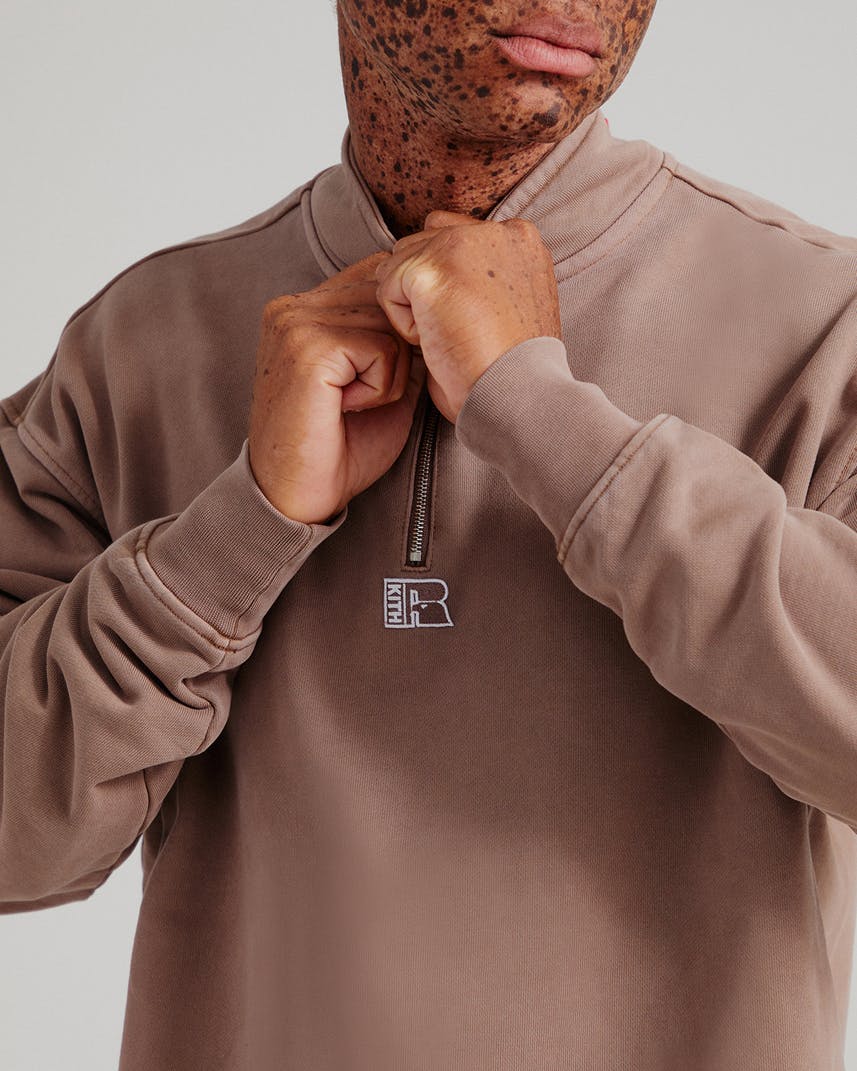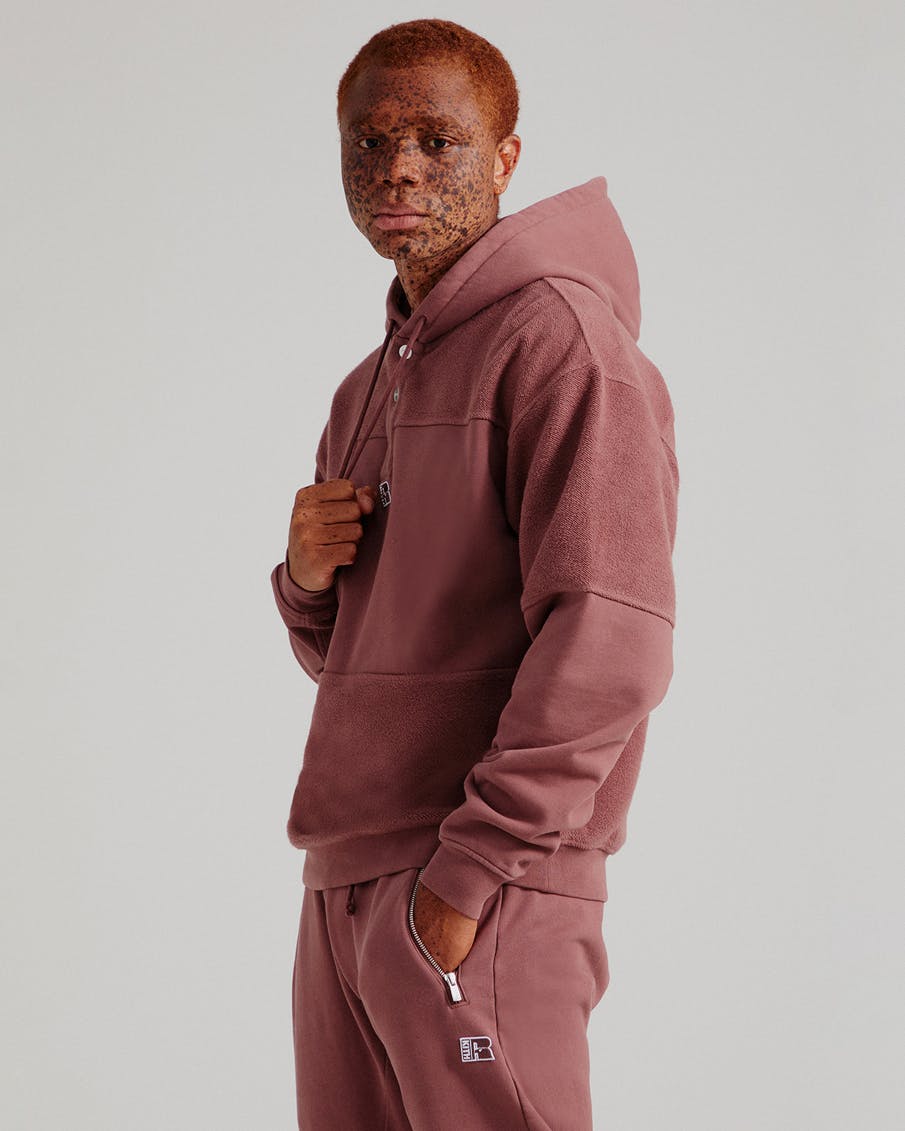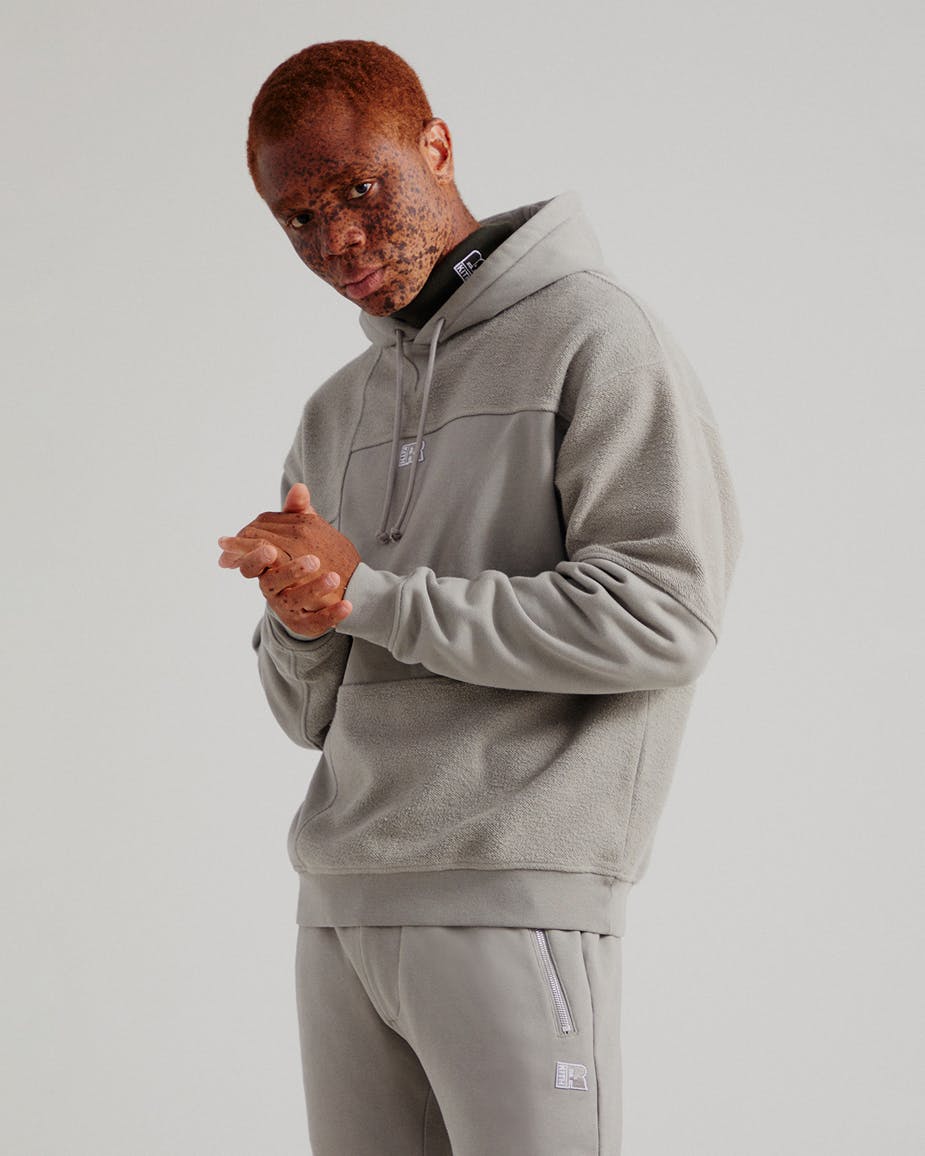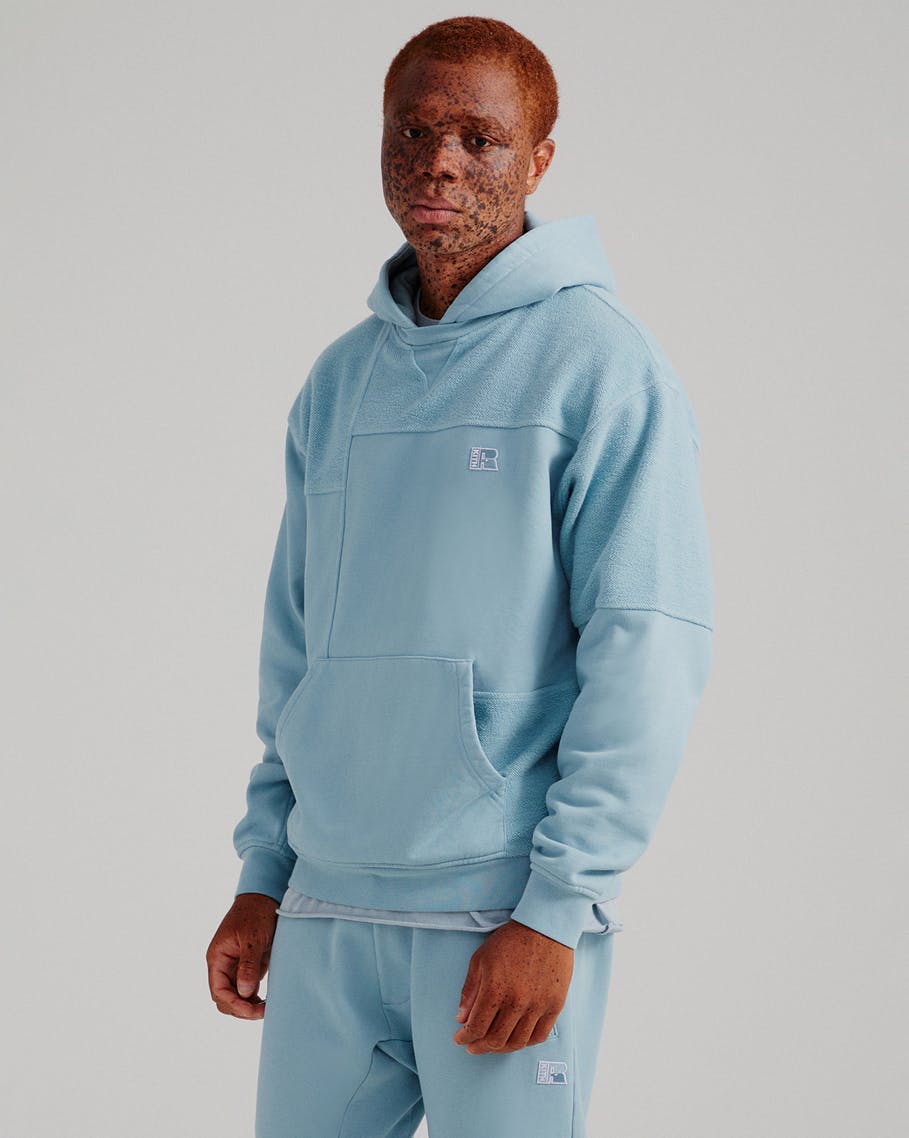 Brand: KITH x Russell
Season: Fall/Winter 2021
Release Date: October 8
Buy: KITH's website and stores
Editor's Notes: If anyone was confused as to who owns Fall/Winter 2021, let there be no confusion, KITH's massive 10th anniversary celebration is dominating the season, from collabs to clothing to Clarks.
The Fall 1 mainline collection is the crown jewel of KITH's fare, but KITH Classics x Russell is another gem.
Like Fall 1, the Russell collaboration delves into KITH's Palette, a 30 color-strong selection of colors that best represent KITH's design cues.
In general, the Kith Palette is pretty desaturated, packed with shades of subdued grey, beige, and navy. It's played a heavy factor in shaping KITH's recent drops but the anniversary designs put the Palette front and center, calling out tones like "Quicksand," "Asteroid," "Plaster," and "Waffle."
All pretty similar looking to us mere mortals but a world apart to Ronnie Fieg and his team, who frequently mix and match hues to create KITH's distinctly modular capsules.
KITH and Russell have worked together for years now but FW21 is a landmark moment for the pair, which are for the first time dropping a collaborative line of KITH Classics.
These are KITH's simplest and most approachable pieces, stripped bare to the core silhouette. So, it's no surprise that the ensuing 30-piece collection — tied directly to the number of colors in KITH's Palette — is as wearable as it gets.
Plenty of hoodies, crewneck sweaters, quarter-zips, turtle-neck shirts, and sweatpants are on hand, all given an enzyme wash, co-branding, and the occasional patchwork treatment. The faded pieces end up looking like vintage staples before they've even been worn, fulfilling the Palette's versatile appeal.
And, just because, KITH is launching the cozy sets with the ultimate autumn footwear: fleece-lined corduroy slippers. Of course, these are realized in tones that perfectly match the loungewear, because there's nothing worse than an uncoordinated house shoe.