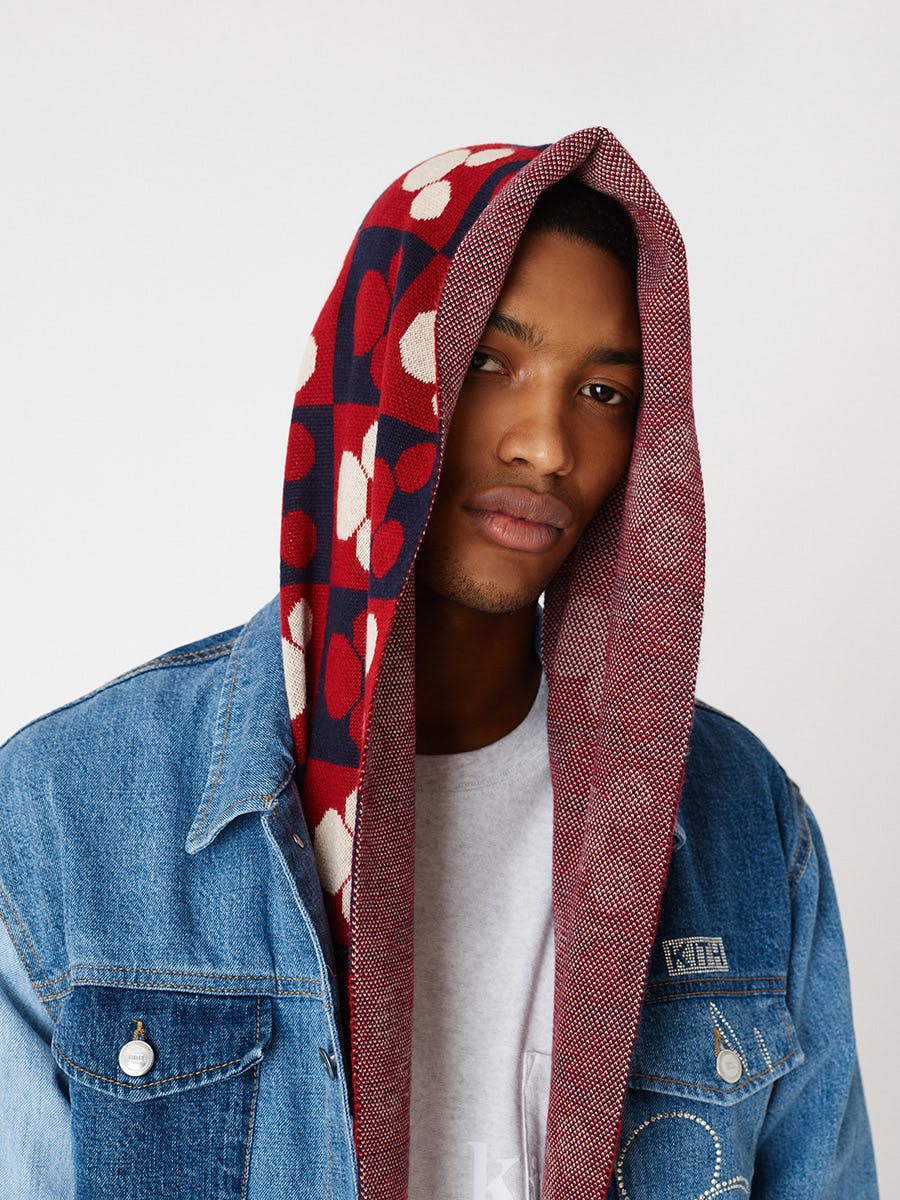 KITH's first-ever collaboration with Disney arrives in celebration of the 90th birthday of Mickey Mouse. The collaborative collection consists of approximately 80 styles, blending KITH silhouettes with timeless Mickey Mouse iconography.
Adhering to a theme of the "Best of KITH for the Best of Mickey," KITH has chosen eight of its favorite renditions of Mickey Mouse spanning from the early 1920s to today. These eight motifs are paired with signature KITH fabrics, as Mickey is also depicted interacting with the KITH logo.
Mickey's original 1920 version decorates a range of denim styles, including double pocket hoodies, trucker jackets, and kimonos. Corduroy rugby shirts and varsity jackets then feature the 1930 Mickey, while the 1940 Fantasia Mickey takes over sweater knit garments such as cardigans, cable knits, and more. From there, wool flannel tops pay tribute to 1950 Mickey, and 1960 and 1970 versions brand seersucker and Sherpa fleece, respectively. 1980 Mickey Mouse is depicted on twill silhouettes, while the 1990 rendition is used on puffer outerwear.
To complement the apparel, KITH has teamed up with Converse to create three versions of the Chuck Taylor 1970. The first model is done up in canvas, featuring Mickey's face printed on the upper with his ears acting as the eyelets, while the second is constructed from black leather and boasts a timeline of the various Mickeys featured throughout the collection. The third pair is showcased entirely in Sherpa fleece, color-blocked in Mickey's signature color palette.
KITH also whipped up a selection of Mickey Mouse goods for kids, ranging from hoodies and T-shirts, to denim jackets, onesies, and accessories.
The KITH x Disney Mickey collection releases Monday, November 18, at all KITH stores and online.