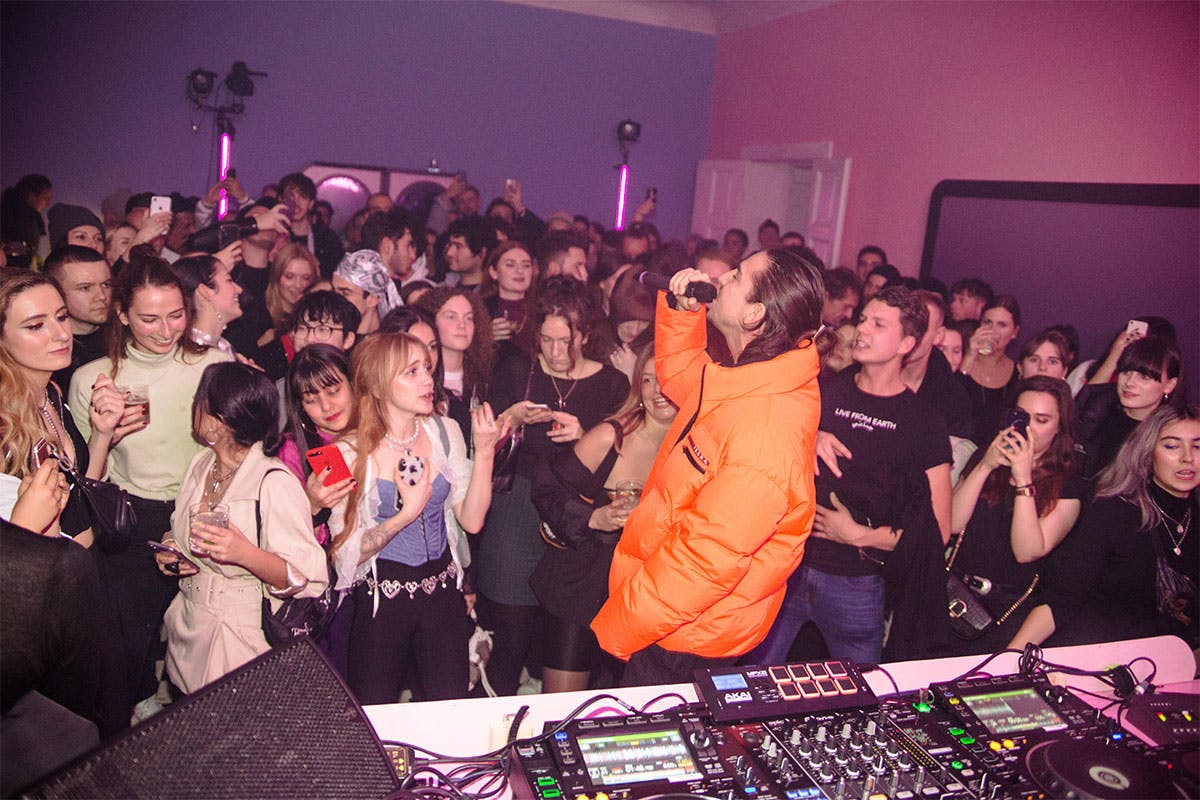 Last Tuesday, shopping app Klarna threw their "House of Smoooth" house party in Berlin with a surprise performance from Yung Hurn. The party took place at a converted apartment, in the city's central Mitte neighborhood, with the walls and ceilings lit in the soft pink glow of ease and convenience. Berlin's fashion crowd showed up decked out in looks from Prada, Dior, GmbH. It was a vibe.
DJ Stickle headed off the night with a DJ set in one of the house's bars. Each of the three main rooms was decorated according to Klarna's latest campaign video, featuring three of Germany's biggest rising stars: Alli Neumann, Apache 207, and of course Yung Hurn. This only makes sense if you've watched the video, but guests throughout the night were served sweet popcorn, and espresso-mixed cocktails. As usual in Berlin, the longest lines were for the free pizza, and the bathrooms, where even the toilet seats were covered in fluffy, Klarna-pink-colored seats. "Millennial pink," described one of the guests that night.
A little after ten, the sound of Yung Hurn's auto-tuned voice fluttered through the speakers, and guests swarmed towards the main room to catch a glimpse of the performance. The crowd was packed. From the back of the room, what most people were watching were smartphones filming other smartphones filming Yung Hurn singing into the mic. After the performance, DJ Dreea closed out the night with sick tunes as guests socialized on the giant love-motel couch in the popcorn room. And because there was espresso in the drinks, Klarna sent off its guests with an extra boost to their next adventure of the night.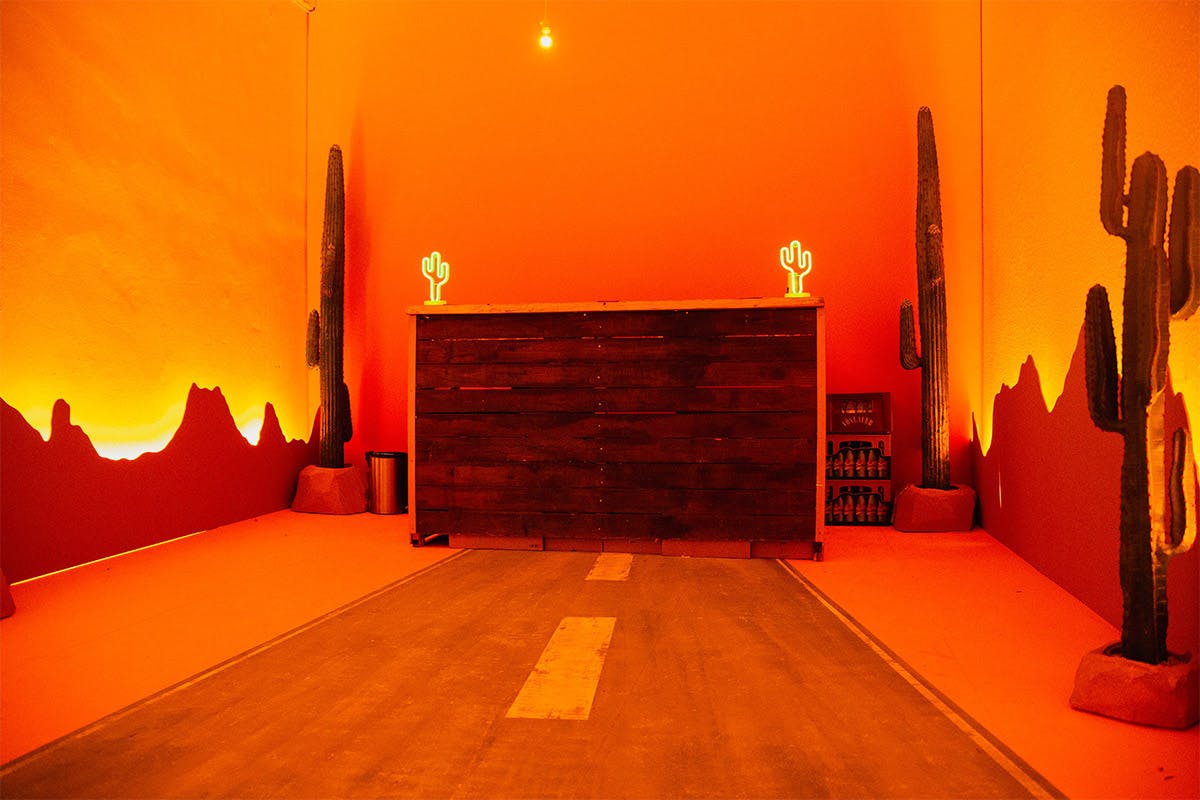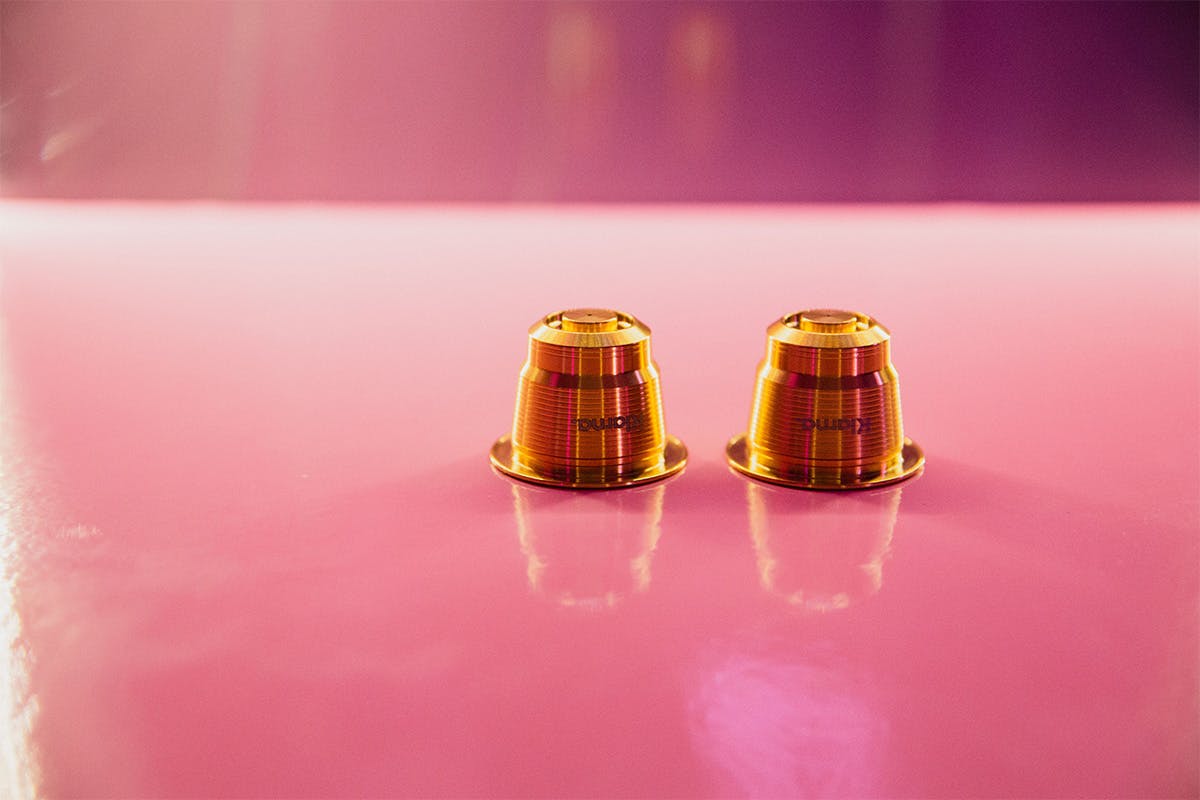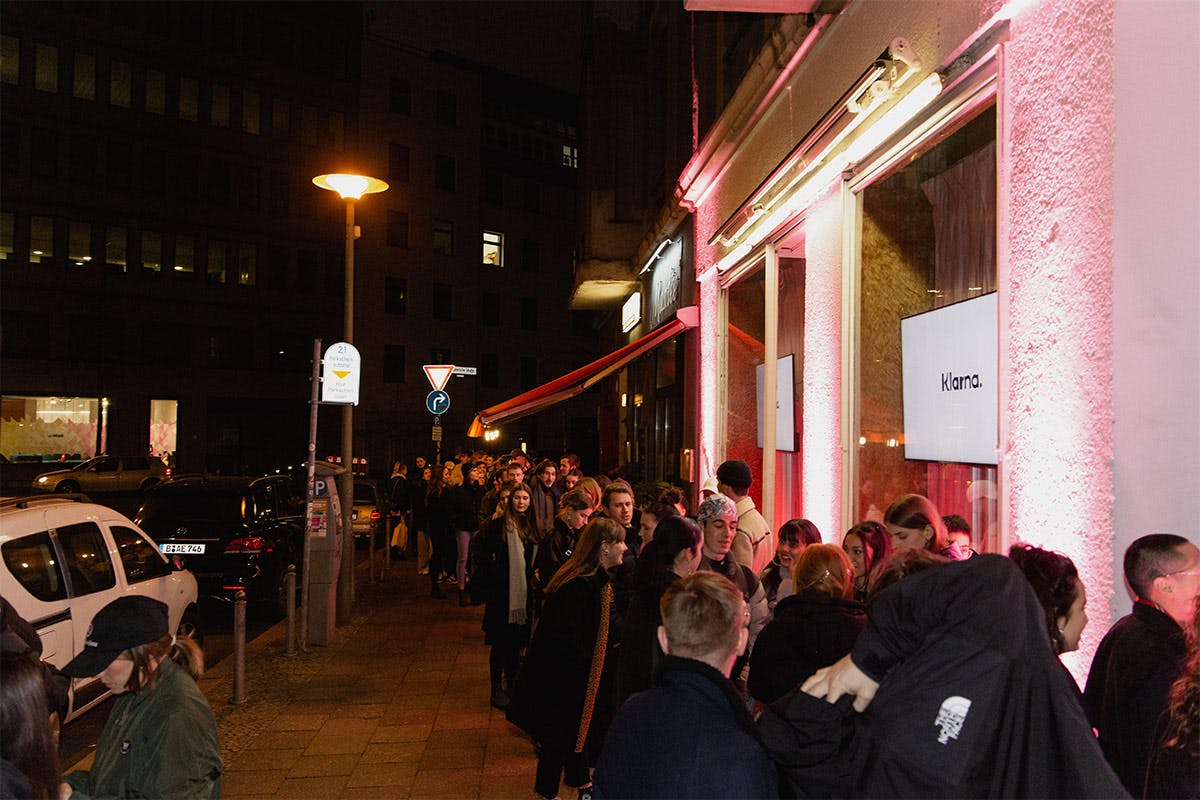 Peep photos from the party in the gallery above.