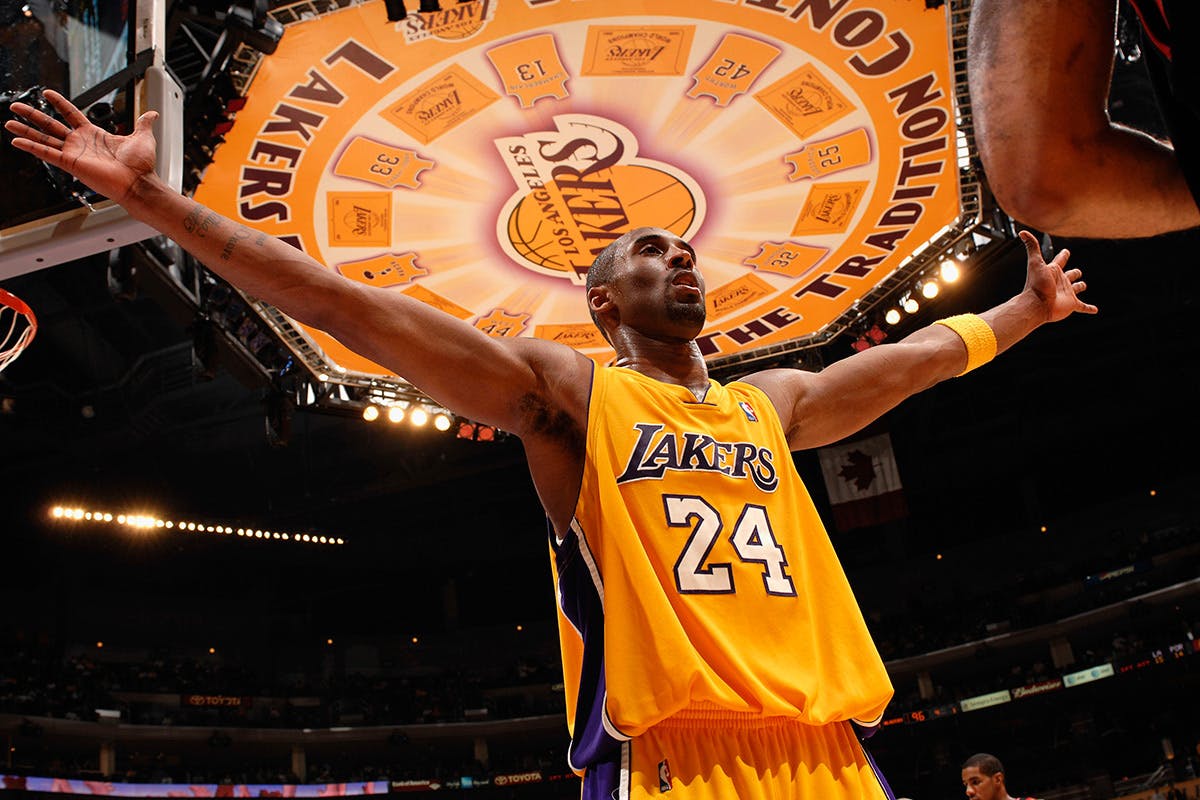 The sports world is in mourning after news broke that Kobe Bryant and his 13-year-old daughter Gianna were among those killed in a helicopter crash in Calabasas, California on Sunday. While social media timelines continue to be filled with tributes and an outpouring of support, the perhaps most powerful tribute came via the NBA, the organization that Bryant gave 20 years of his life and dedication to.
Across the league's eight-game schedule on Sunday, not long after news of the Lakers legend's death broke, almost every team playing took a planned shot clock violation in honor of Bryant. Teams took turns holding the ball for 24 seconds and eight seconds in the backcourt in tribute to the number 24 and number 8 jerseys that Bryant wore during his time as a Laker.
In addition to the shot clock violations, many of the teams paid their respects in additional ways. In San Antonio, before the Spurs played the Toronto Raptors, a moment of silence was held.
Spurs coach Gregg Popovich said, "All of us know what a great player he was, but he went beyond great playing. He was a competitor — that goes unmatched. It's what made him as a player so attractive to everybody — that focus, that competitiveness, that will to win. And even more importantly than that, we all feel a deep sense of loss for what he meant to all of us in so many ways, and so many millions of people loved him for so many different reasons. It's just a tragic thing."
The Brooklyn Nets' Kyrie Irving did not play against the New York Knicks at Madison Square Garden on Sunday for personal reasons, assumedly in mourning. The Dallas Mavericks announced on Sunday that they would be retiring Bryant's number 24 jersey. "Kobe's legacy transcends basketball, and our organization has decided that the number 24 will never again be worn by a Dallas Maverick," said Mark Cuban.