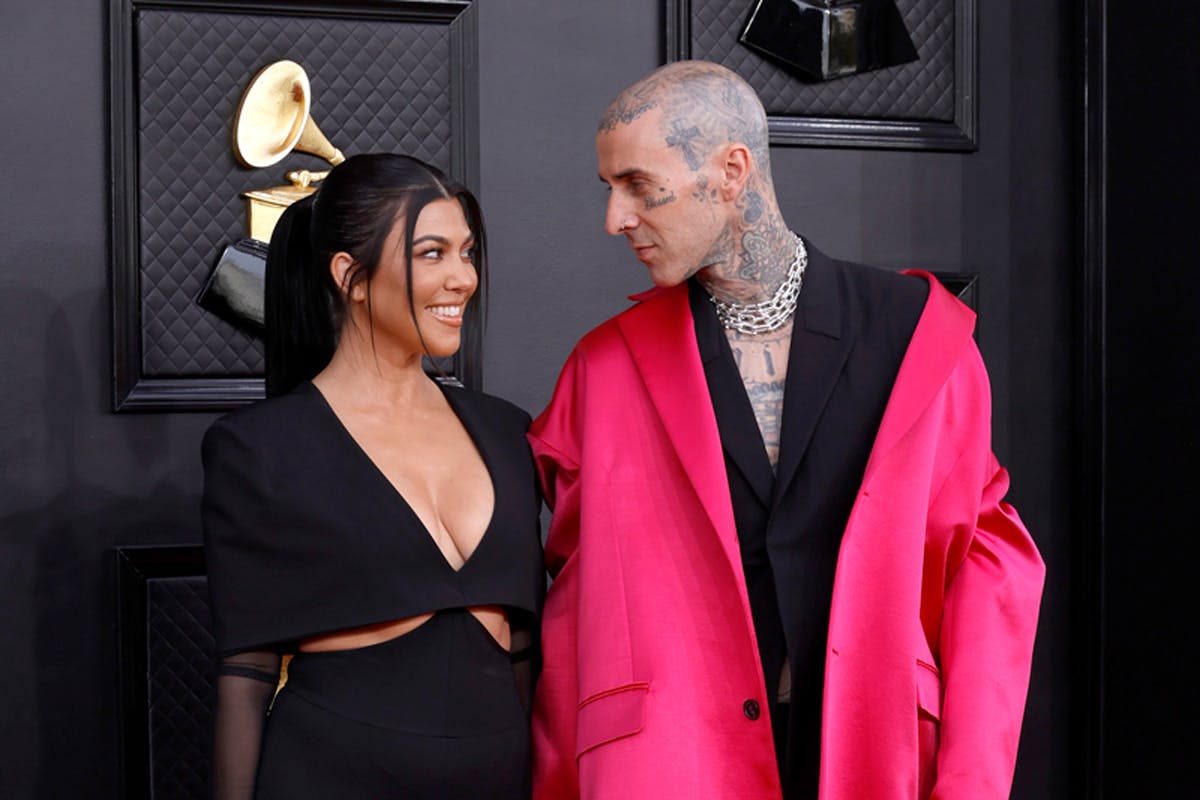 Kourtney Kardashian and Travis Barker's tongue-filled PDA on the 2022 Grammys red carpet packed lots of steam and passion for the two — enough to encourage them to get hitched right after the award ceremony in Vegas.
Kourtney Kardashian and Travis Barker, who got engaged in October 2021, tied the knot at one in the morning at a Las Vegas wedding chapel following the 2022 Grammys.
According to the chapel's owner, the couple's ceremony lasted all of 30 minutes, with musical sounds from Elvis Presley, a classic bouquet toss, and uh, the same attire they wore to the Grammy Awards.
Why go to those same old award show afterparties with the same faces you see every time? It's Vegas, baby, let's get married (please don't try this at home, this only applies to celebrities and influencers)!
I can't say I'm surprised by Kourtney Kardashian and Travis Barker's late-night wedding in Vegas. From the wedding's impromptu nature to an Elvis impersonator pronouncing them "husband" and "wife,"  it's actually quite on-brand for the couple's rockstar lifestyle.
Since joining the rockstar girlfriends' club with Megan Fox, Kardashian quickly adopted and matched Barker's rock-n-roll aesthetic, reinventing her style — and Instagram — from a Cali-chic to modern "goth" glam.
In February 2021, Kourtney Kardashian and Travis Barker made their relationship IG-official. It's safe to say this approach to announcing a relationship runs in the family (hint hint: Kim K and Pete's IG announcement).
Many public slob-downs later, the two are now happily married, thanks to the Vegas chapel's faux Elvis officiant.
Congrats to Kourtney Kardashian and Travis Barker! Now, they can live out that "forever" thing they've always mentioned in their Instagram captions.