How does one of the world's most powerful luxury automobile companies enter the speculative NFT market? If you ask Lamborghini, the only obvious move is to create artwork infused with actual artifacts from outer space, of course.
To be clear, the real-world artwork that inspired the debut Lamborghini NFTs, Space Time Memory, isn't a pile of moon rocks (though that'd be pretty cool, too). It's an exhaustively-assembled photo collage by artist Fabian Oefner, showcasing a Lamborghini Aventador Ultimae escaping Earth's surly bonds.
"For me, Space Time Memory is an analogy to the memories we make in life," said Oefner.
"Memories are rooted in the physical world; we make them in reality. We then store them in our brains, what could be considered the digital world. I often wonder, what is more precious to me, the actual moment or the memory of that moment?."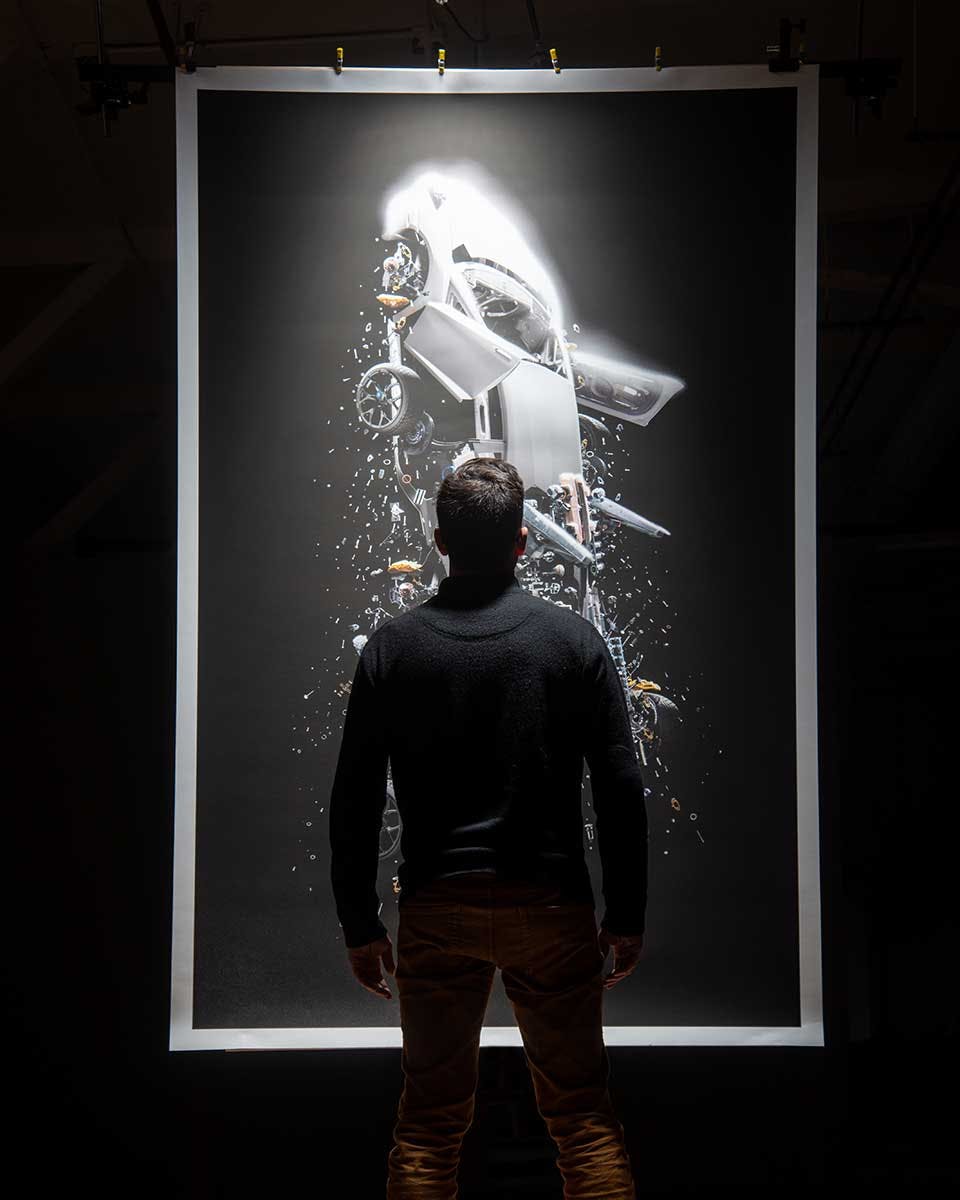 Space Time Memory informed Lamborghini's first-ever NFTs, five giant variations of Space Time Memory — each one boasts more than 600 million pixels — all tied both to the blockchain and to the Space Key, a physical artwork that accompanies the purchase of each one.
Like the digital objects they're tethered to, all five editions of Space Key are unique.
Each hosts one of the carbon fiber pieces that Lamborghini sent to the International Space Station in 2020, which is engraved with a QR code that links to the corresponding NFT.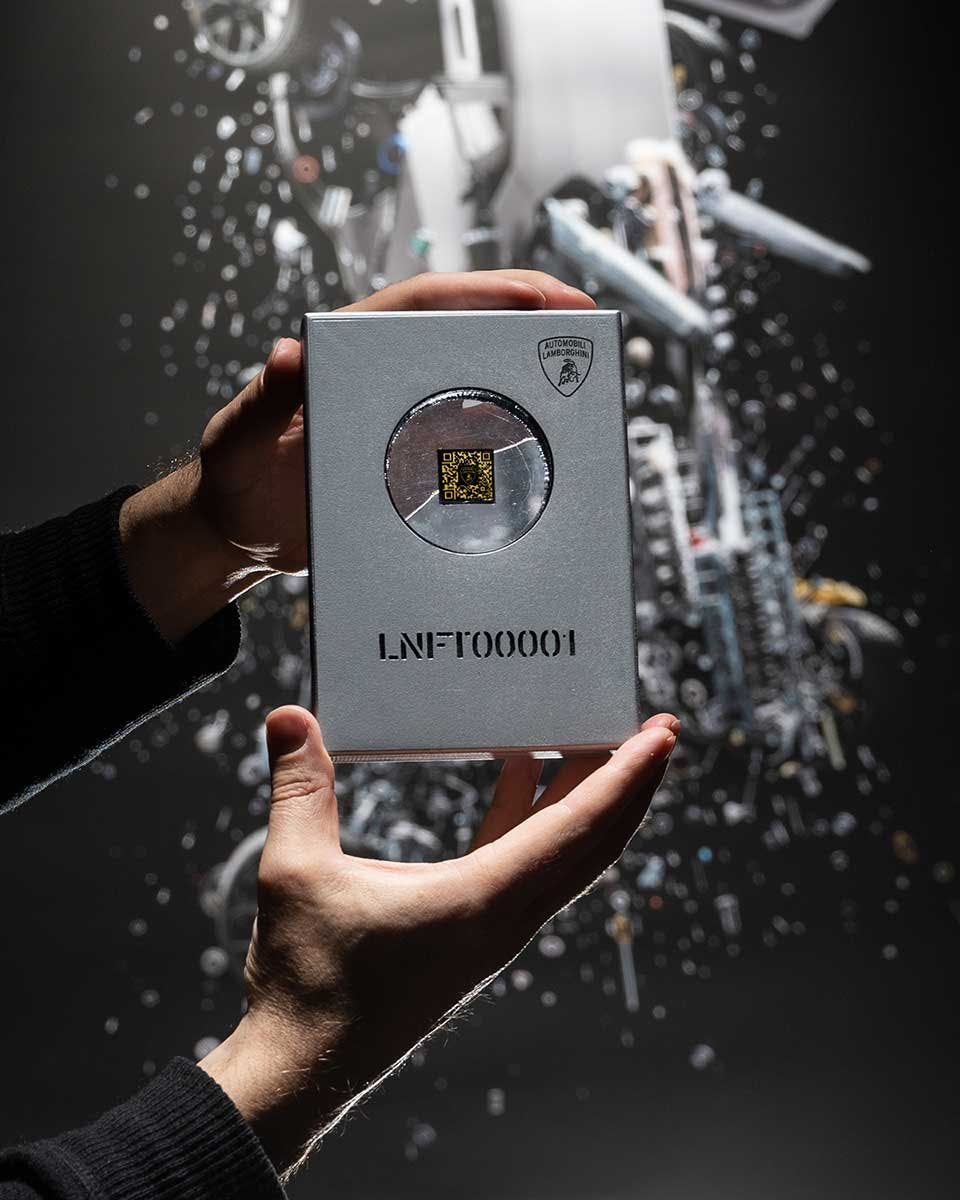 Zooming in on the hyper-detailed NFTs reveals extreme detail — Lamborghini proudly mentions the legibility of "tiny markings on the firing order of the V12 engine" and encourages viewers to "marvel at the different milling patterns on the transmission cog wheels."
At first blush, what appear to be jumbled piles of parts reveal themselves to be intricately laid-out displays of actual Aventador Ultimae parts, which were all individually photographed by Oefner and his team right next to Lamborghini's factory in Sant'Agata Bolognese.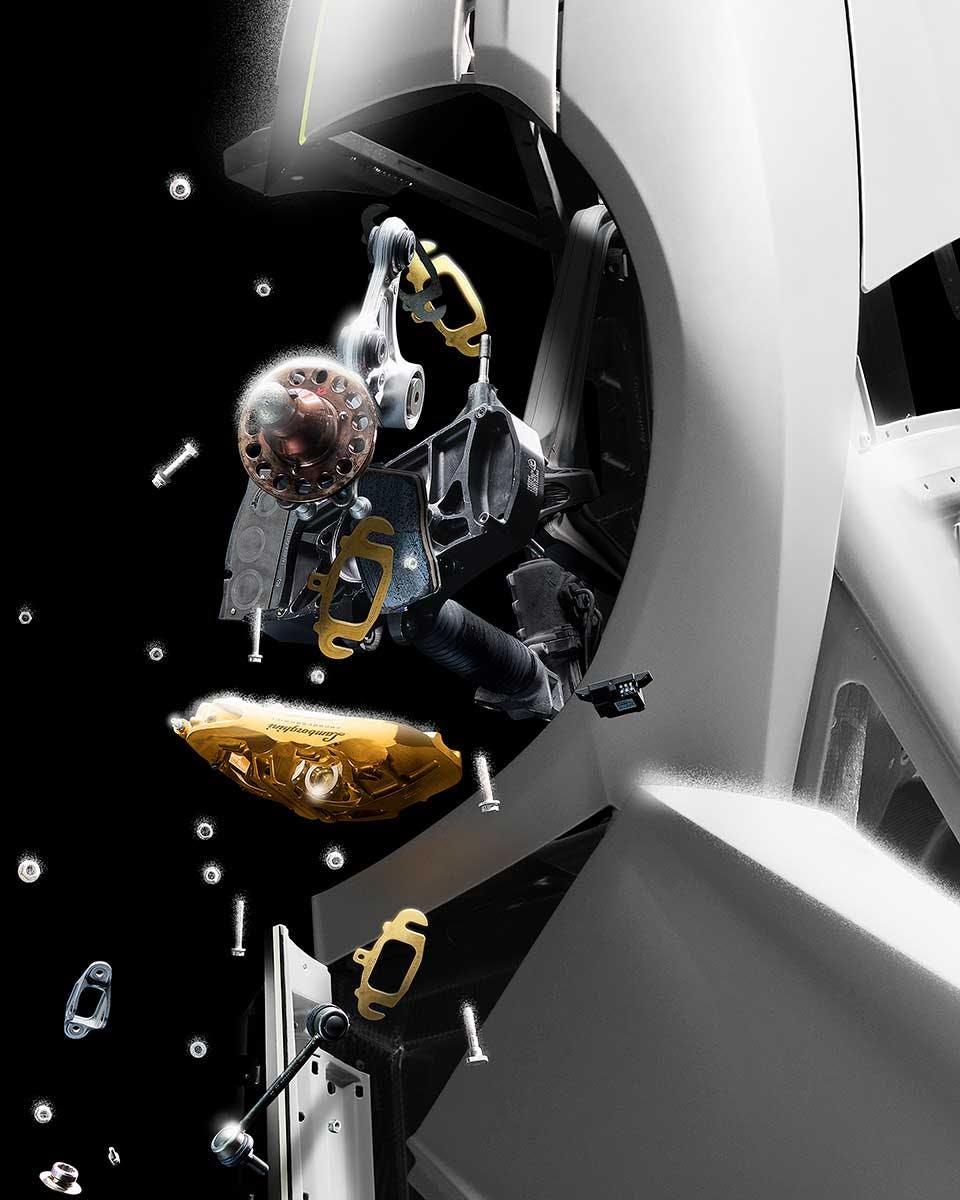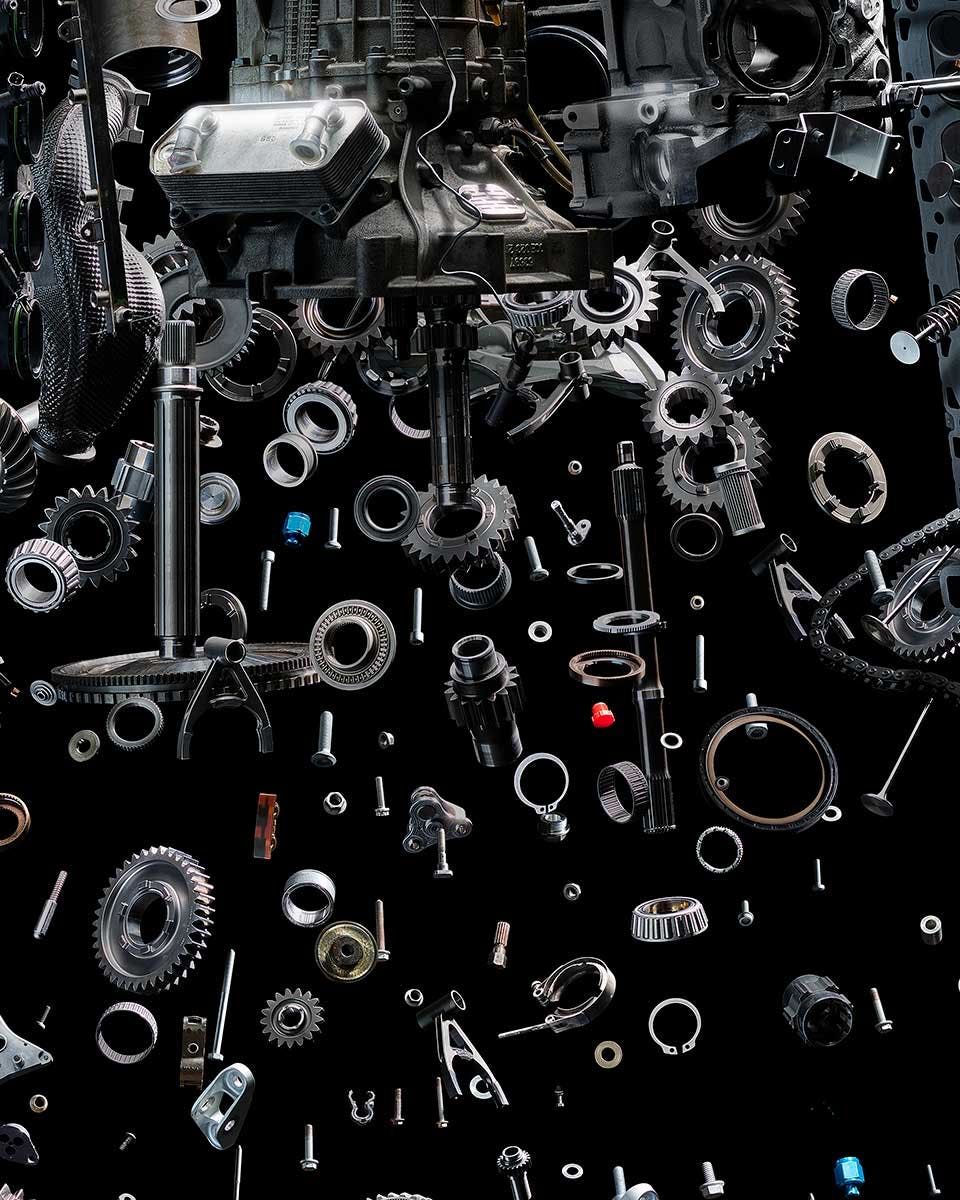 Each piece was then unified into a composite image, which took Oefner's team over two months alone.
Thus, though Lamborghini isn't the first prestige automobile company to get into the NFT space, it's ensuring that even its first steps into the space feel diligent and rareified.
Perhaps that sense of patient authenticity will translate to the five Lamborghini NFTs' auction.
In partnership with RM Sotheby's and NFTPro, the sale launches through Lamborghini's dedicated NFT website on February 1, ending on February 4.
Bidding will be open for 75 hours and 50 minutes, the same time it took for Apollo 11 to enter the moon's orbit from Earth's atmosphere.