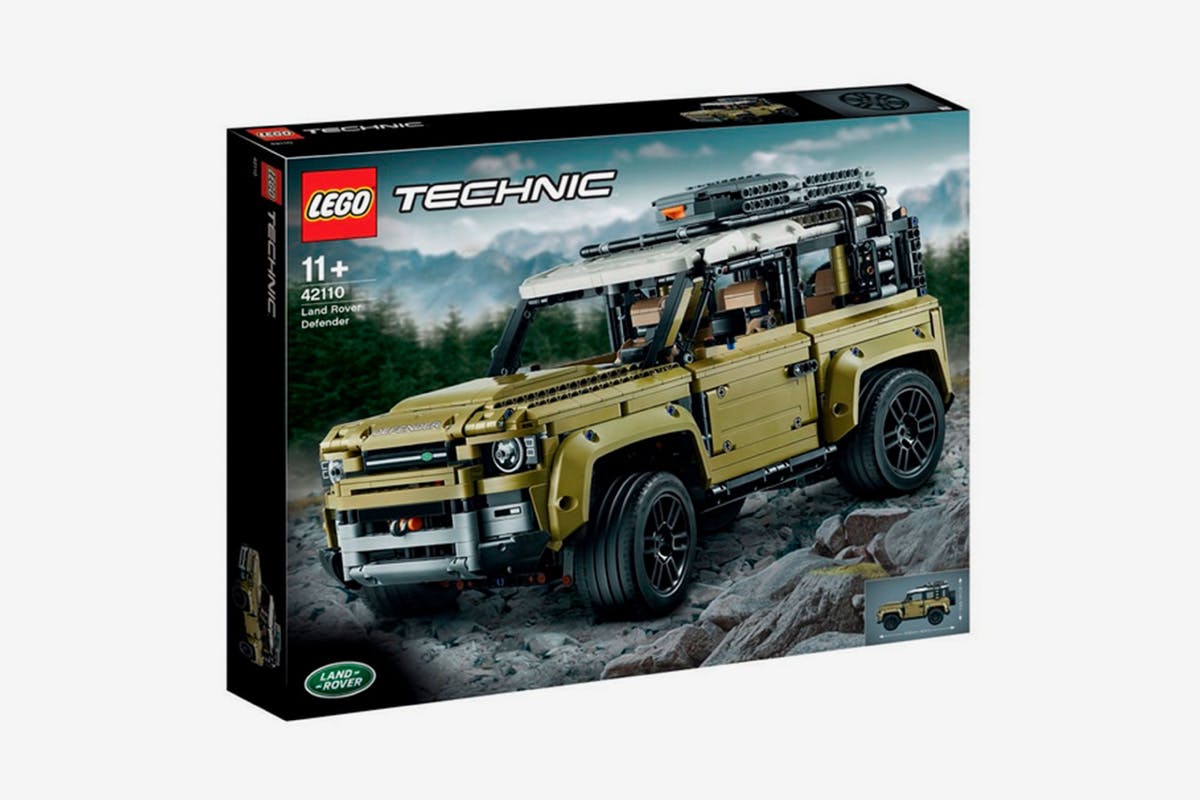 LEGO is apparently unveiling new cars now. According to the Brothers Brick, U.K. retailer Smyths prematurely posted a listing for a new LEGO Technic set for the yet-to-be-revealed 2020 Land Rover Defender.
The LEGO Land Rover is equipped with a working steering mechanism, a 4-speed sequential gearbox, and a chassis that carries 3 differentials and an independent suspension. It even comes with a working winch at the front of the vehicle. The model measures over 8.6″/22 cm high, 16.5″/42 cm long and 7.8″/20 cm wide.
Just like their other Technic series vehicles, including the Bugatti Chiron and Porsche 911 GT3 RS, the Defender set is for the most patient of builders with 2,573 pieces. It's no life-size 500,000 piece McLaren Senna, but it will still take plenty of time to assemble.
The latest leak has not yet been confirmed by LEGO, but is rumored to go on sale this October. Will you be copping?