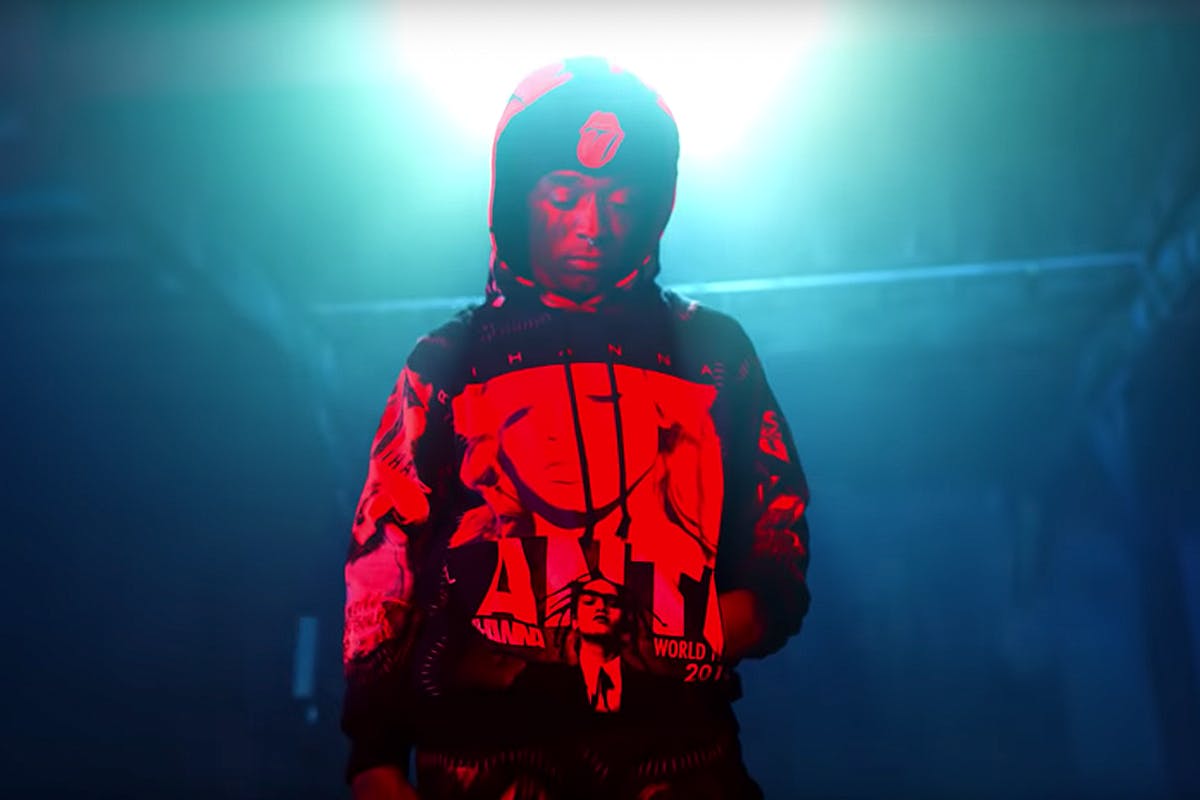 Lil Uzi Vert has finally dropped the visuals for his "Futsal Shuffle 2020" single. Not only does it give a better look at the footwork, but it also boasts a selection of his characteristically wild fits.
Last year, Uzi admitted that he thinks he does fashion better than music. "Honestly, in my heart, I think I do this better than music," he said, "cause the music shit is effortless. I actually take my time with this." His Instagram bio is further proof of that, with the words "NO STYLIST" written in all-caps at the top of his feed.
He's certainly put in the time on "Futsal Shuffle 2020" and has delivered on both fronts. Watch the video and check out our favorite fits, prints, and pieces below.
A true Rihanna fan-boy
Uzi begins the "Futsal Shuffle 2020" in what is arguably the video's most memorable ensemble. Here, the rapper invokes two music legends, Rihanna and the Rolling Stones. He wears a custom Rihanna ANTI World Tour tracksuit combo, paired with a pair of classic Air Jordan Concord 11s. The look is finished off with a black beanie that bears the Rolling Stones' "Tongue and Lip" logo.
Uzi has never concealed his Navy status. In October, he stepped out in an "I Love Rihanna" tee and matching "Ri-ri" sweatpants. But his "Futsal" video fit takes his fanboy status to new heights. The hoodie features numerous images of the Barbadian singer, including her iconic 2016 ANTI World Tour poster and 2010 Loud album cover.
The Kamil Abbas "Pakistan" Hoodie
Next, Uzi switches to a playful pastel look. He's wearing a "Pakistan" hoodie by artist and designer Kamil Abbas. Uzi is a long-time fan of the designer who has previously worked with Fred Perry and A$AP Rocky. The cute heart design appears to be inspired by the artist's own childhood T-shirt.
Yesterday, the rapper tweeted a picture of himself wearing the Kamil's "Everything's Great" hoodie, which is currently available from his website.
Animal print abound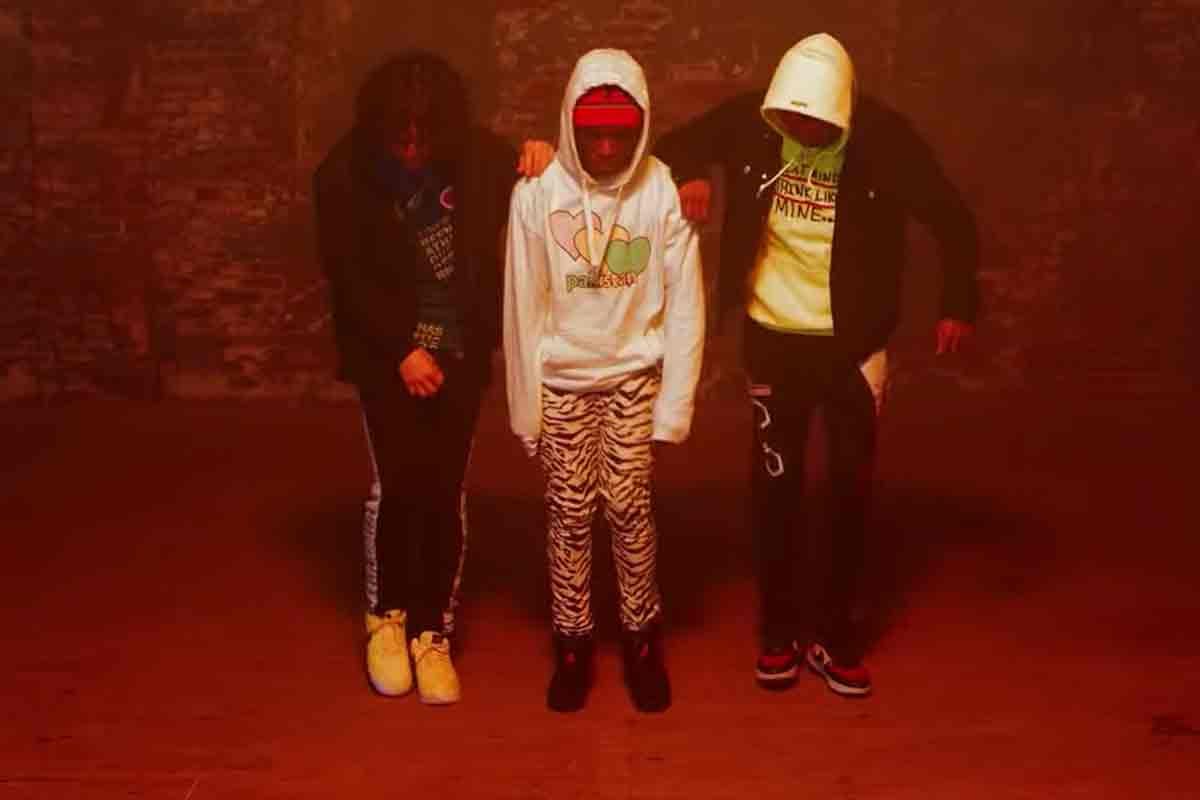 Uzi teams the pastel hoodie with a pair of zebra print cargo pants — they're not quite as loud as those yellow cheetah-print COMME des GARÇONS trousers he wore a while back, but they're still undeniably strong. In fact, animal prints feature heavily throughout the clip, with his cow print jacket arriving as another standout piece. Check out the cow print pieces we'll be copping this season here.
And so does camo
Again and again, artists return to camo, and the print looms large in Uzi's latest offering. From vibrant tones;
To dark and muted colorways.
Flames
Although we can't confirm it from the visuals, the flame emblazoned pants that turn up in the second half of the video bear a strong likeness to the custom, flame-emblazoned Prada pants A$AP Rocky wore during his "Injured Generation" tour.