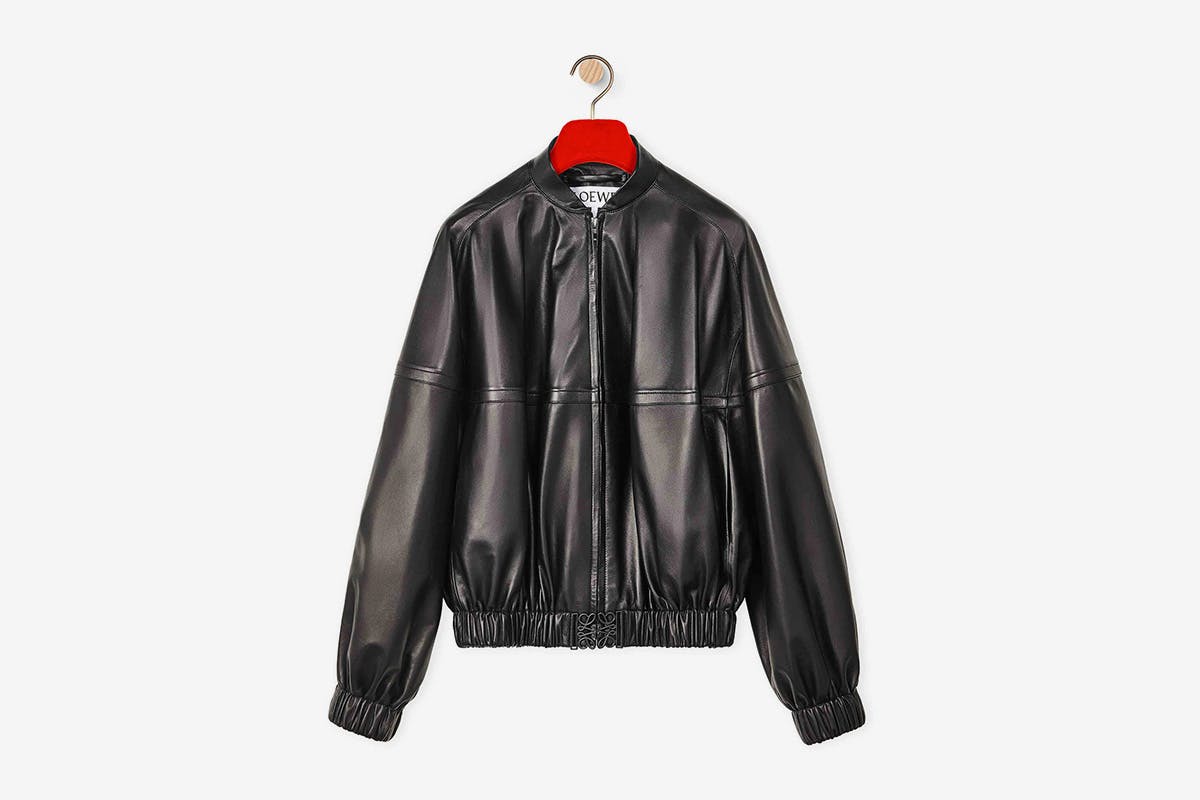 Designer Jonathan Anderson has done more than his fair share when it comes to advancing the storied luxury house of Loewe. Carrying across his elegant yet playful design codes, Anderson has fully rebooted the Loewe output since taking the Creative Director position back in 2013.
Nowadays, the luxury leathers and iconic accessories of Loewe are regulars in celeb outfits and headlines alike, with Kendall Jenner pushing the recently viral Loewe padded bomber jacket as proof. It's this kind of dramatic, eye-catching design that has made Anderson's Loewe such a lynchpin of the modern scene.
So much so, in fact, that Loewe is one of the best-selling luxury labels on StockX. Largely down to its accessories like the Loewe Puzzle Bag but also thanks to Instagram favorites like the Padded Denim Jacket or Nappa Bomber.
Below, we've put together some of our favorite pieces of Loewe to buy at resale.
Shop the best of Loewe at resale.
Puzzle Bag
One of the biggest successes of Anderson's time at Loewe has been the Puzzle Bag. With all luxury labels looking to crack the code of the 'it' bag, it seems that Jonathan Anderson holds the keys. The geometric leather build is memorable without being over the top.
Basket Bag
For those looking for the ideal summer carry, the Basket Bag is the one. This woven accessory features Loewe's famous leather as the strap as well as a logo patch to one side.
Cropped Anagram Top
Certainly a leader in the fierce competition for the best luxury vest top is this cropped iteration. Featuring the Loewe anagram logo to the central chest, it's a simple piece that catches eyes.
Cubi Crossbody Bag
More casual than the Puzzle, but no less beautiful, the Cubi Crossbody Bag is a great everyday companion.
Anagram Patch Hoodie
This perfectly built, midweight hoodie features the leather logo patch pocket to distinguish it as a piece of supreme luxury.
Camera Bag
Smallest of all the Loewe bags is the Camera Bag. This perpetually popular piece was a smash hit in its jacquard logo outfit.
Padded Denim Jacket
We spoke earlier about how Jonathan Anderson finds ways to experiment while never breaking the elegance that Loewe lives on. This Padded Denim Jacket is the perfect example.
Puzzle Bum Bag
Exchanging straps for a waist fastening, the Puzzle Bag looks as bold as ever in hot pink.
Bomber Jacket
We've all seen the countless Twitter threads and Instagram moments about the padded Loewe Bomber Jacket, but this lightweight version present the perfect opportunity to get in on the action without going full celeb.
Puzzle Bag
Love the build but want something that you can dress up or down? Opt for this classic brown version of the icon.
Want to keep browsing? Download the Highsnobiety app for all the hottest products and brands from the the Highsnobiety Shop. Highsnobiety has affiliate marketing partnerships, which means we may receive a commission from your purchase.