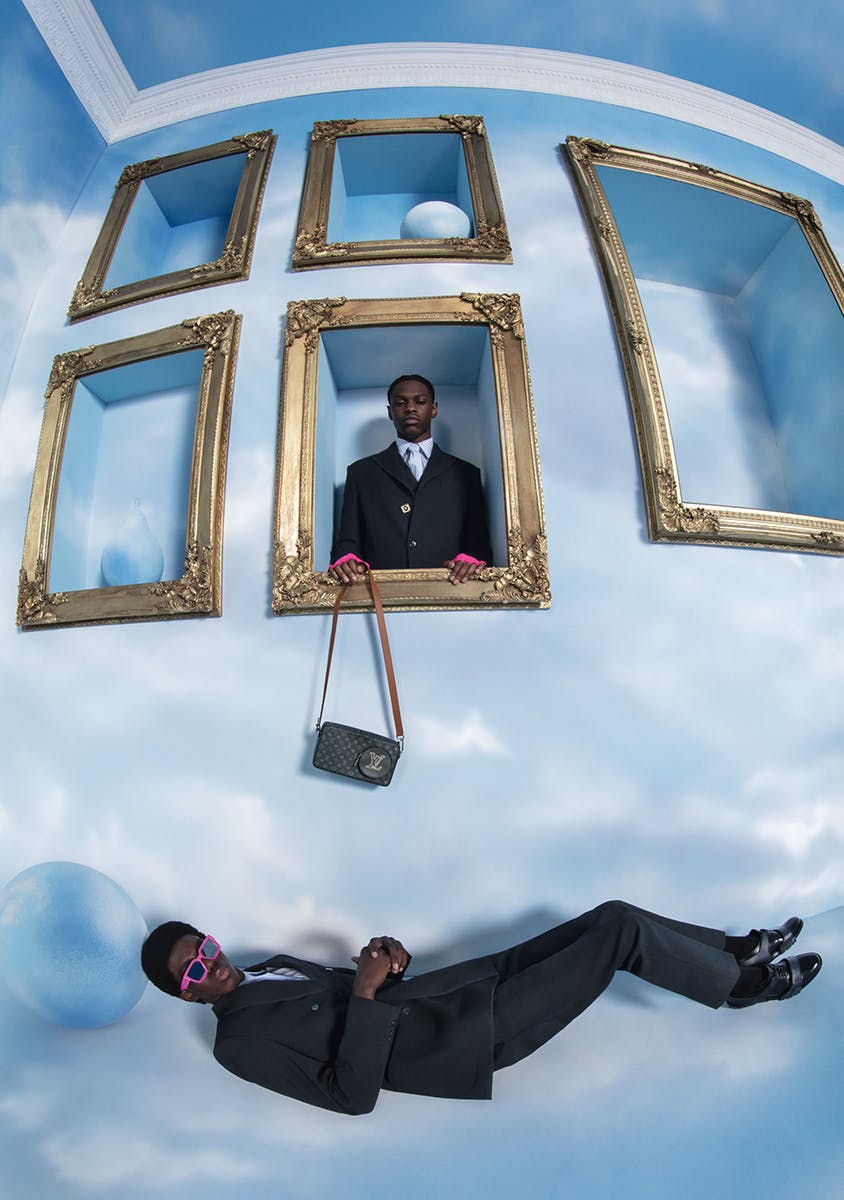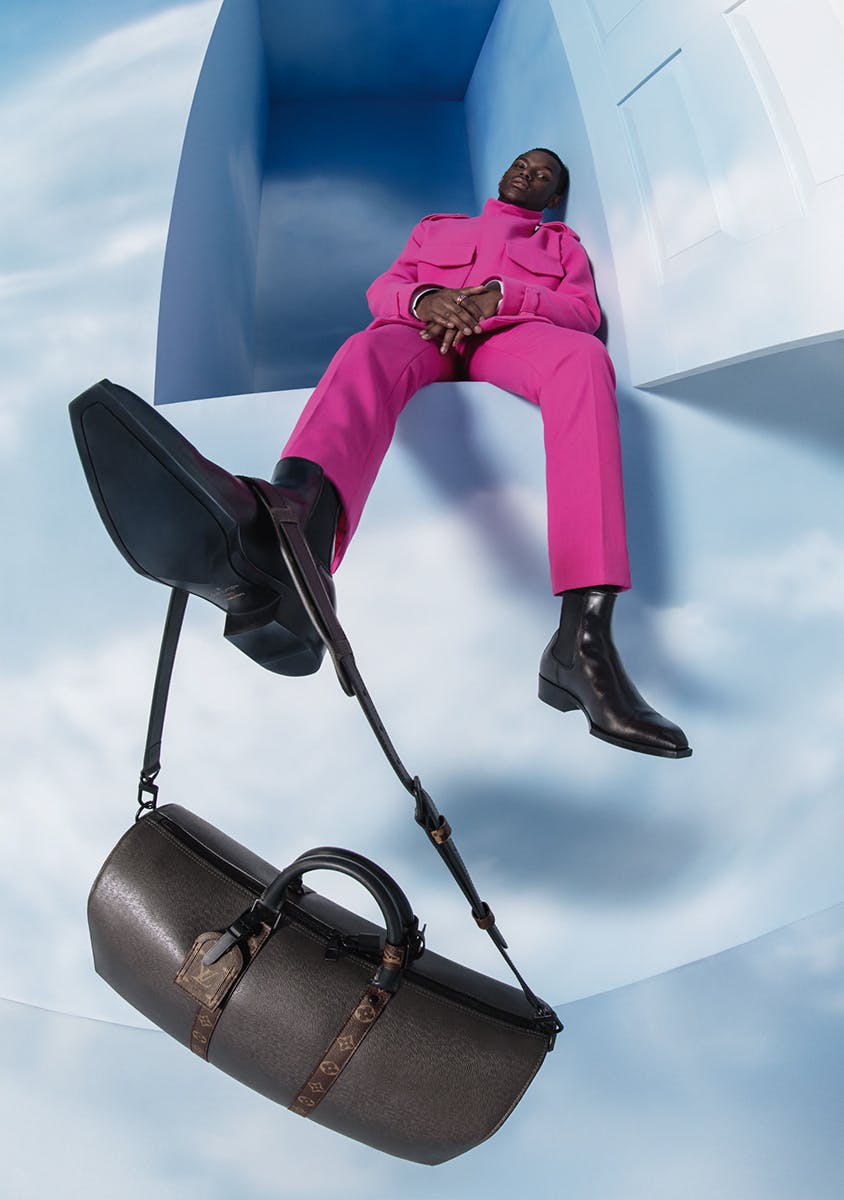 Today Louis Vuitton has shared a new campaign for its Fall/Winter 2020 Men's collection. As the assortment is titled "Heaven on Earth," the campaign thus draws from that particular utopian idea, with clouds serving as a symbol of freedom, unity, and peace.
"Heaven on Earth" provides us with a glimpse into Virgil Abloh's core values as he longs to inspire inclusivity and unity-in-diversity. The collection itself acts as a study on the anthropology of the suit and traditional dress codes in general. Through tailoring, Virgil addresses the relationship young men have with shirting and suiting as it pertains to freedom. Old dress codes are neutralized and furthermore reinterpreted for the forward thinking.
Louis Vuitton's FW20 Men's campaign was photographed by Tim Walker in London, featuring creative talent including British actor Michael Ward and Ghanaian model Ottawa Kwami. With the project, Abloh revisits the premise of boyhood, specifically the ability to see the world through the unspoiled eyes of a child.