Louis Vuitton is kicking off the new year with a string of men's fashion events in Paris this month. Referred to as "Louis Vuitton: Walk in the Park," the initiative includes both physical and digital experiences centered around the designs of Virgil Abloh.
"Rooted in the inclusive values at the heart of his work, the happenings are an expression of the mutual connectivity that exists between the designer and his community," Louis Vuitton said in a statement.
Beginning January 8 and running through the end of the month, fans will have the opportunity to purchase Abloh's most iconic Louis Vuitton sneakers, jewelry, and sunglasses at the house's public temporary space on Rue du Pont Neuf. The residency will also include a "Hall of Fame" dedicated to the rarest and most exclusive iterations of the Virgil-designed LV Trainer, which was introduced for Spring/Summer 2019.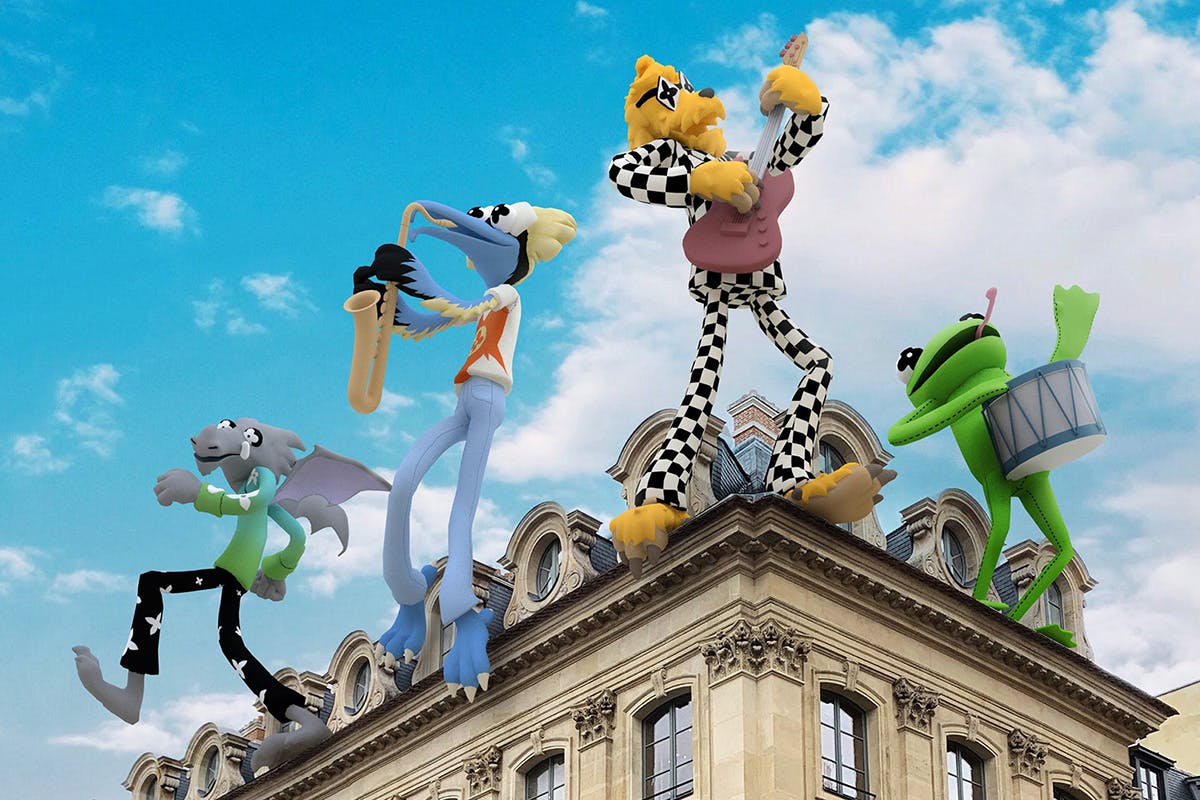 From January 8 through January 15, five new colorways of the LV Trainer from the Spring/Summer 2021 collection will be available for purchase, including an exclusive Paris colorway. Each of the new editions is crafted entirely from upcycled LV Trainer material. Furthermore, the Spring/Summer 2021 LV Ollie sneaker, as well as jewelry and sunglasses from the seasonal collection, will be on display as well.
In addition to exploring Virgil's standout sneakers and accessories, fans can also partake in an augmented reality experience developed for the Louis Vuitton app, thus interacting with animated characters envisioned by Abloh for the Spring/Summer 2021 show. "Walk in the Park" will then conclude with the presentation of Louis Vuitton's Fall/Winter 2021 men's collection.