For committed hedonists and those with cash to spare, LOUIS XIII is offering an exquisite new experience to taste its legendary cognac, highlighted by an ultra-rare, handmade N°XIII red decanter. With only 200 decanters available worldwide and accessible only at selected nightclubs, the rare experience is limited to just one decanter per club, per night — they claim you have a better chance of being accepted on a space mission than obtaining one of these.
Of course, where there's a will, there's a way, and customers can try their luck by ordering one of the N°XIII Experiences on LOUIS XIII Society* or through the select nightclubs. The first N°XIII decanter to hit the States was unveiled at the Omnia Nightclub in Las Vegas on October 15th. If you're an aficionado of fine spirits, you'll more than appreciate the handcrafted vessel it comes in — each of the 200 decanters is handmade by Saint-Louis, the oldest glass manufacturer in Europe. It's important for LOUIS XIII to be experienced as a ritual to truly enjoy each drop of its cognac, made from the finest eau-de-vie using grapes grown exclusively in Grande Champagne — the first cru of the Cognac region.
The legendary decanters have been mouth-blown by some of the most skilled master craftsmen for generations, making the precious cognac inside that much more exquisite. LOUIS XIII features exceptional aromas evoking myrrh, honey, dried roses, plum, honeysuckle, cigar box, leather, figs, and passion fruit for the ultimate tasting experience.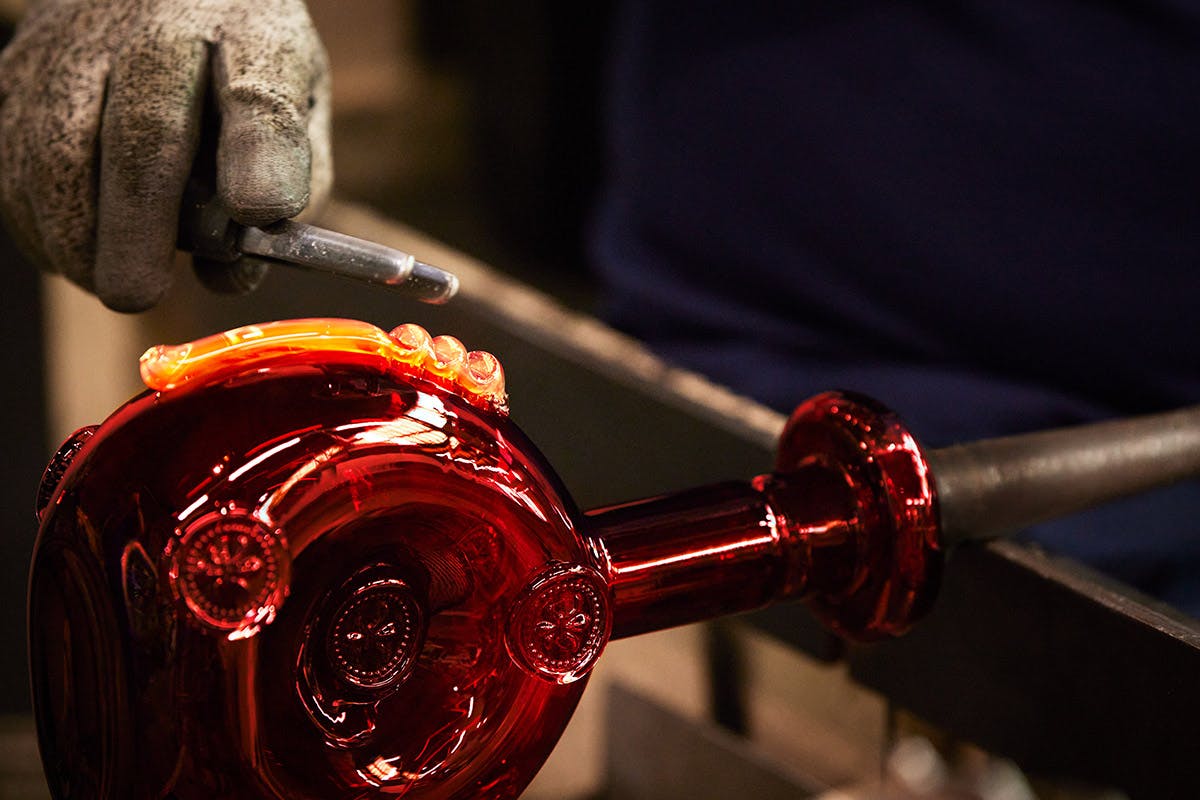 The decanter's vibrant red hue is a showstopper and can only be achieved through a secret process that uses gold; each blown, cut, decorated, and engraved by hand — doubling as an objet d'art when tucked safely away in your cabinet.
Learn more about LOUIS XIII and this once-in-a-lifetime experience at louisxiii-cognac.com.
*The LOUIS XIII Society is a private members club for owners of LOUIS XIII Cognac decanters.