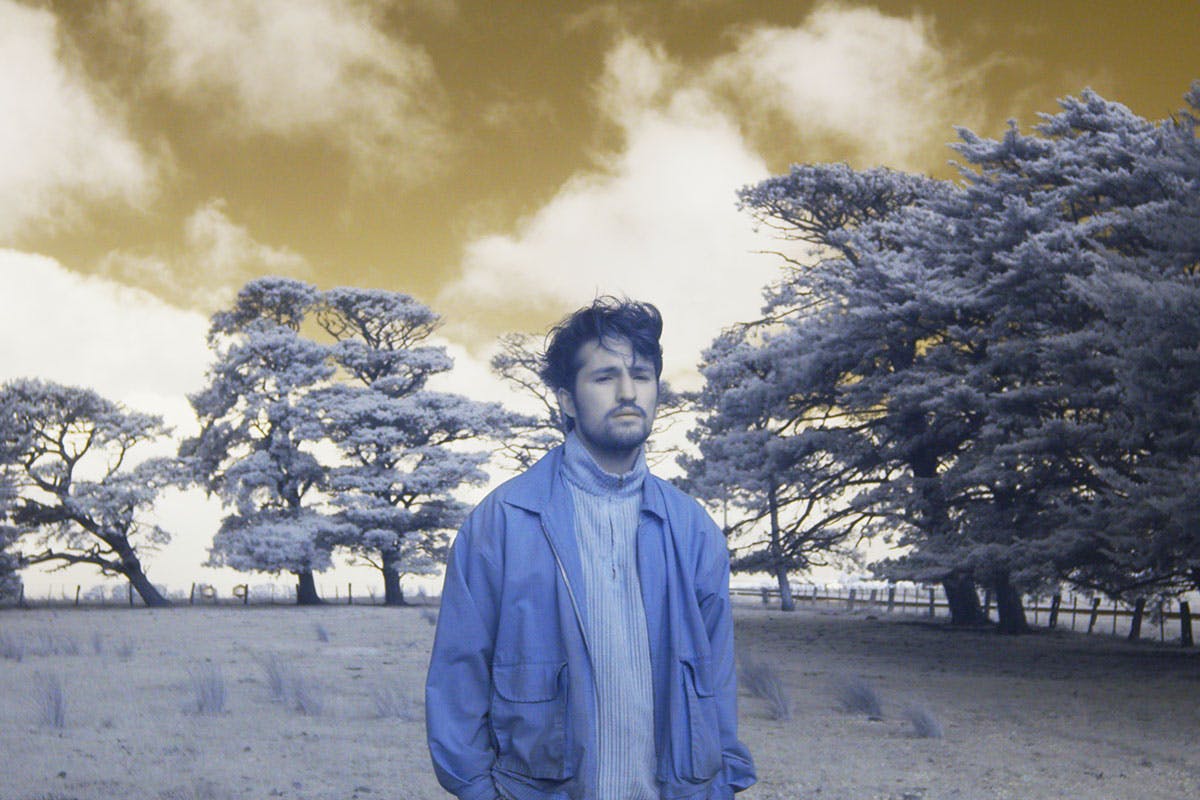 Under the Radar is Highsnobiety's celebration of upcoming talent. Each week, we're spotlighting a rising artist who is bringing something new to the world of music and is capturing our hearts and minds (and ears). This week, we're featuring LUCIANBLOMKAMP, an Australian producer making his name with both 6LACK and his own astonishing solo work.
In a country known for its relaxed pace and massive breakfast menus, Australian artist LUCIANBLOMKAMP is on his way to becoming a social pariah. He's released three albums in the past two years (with a fourth released this month) and as for breakfast, he skips it altogether. Who has time to engage in Australian brunch culture when there's so much music to make?
The fast-paced life that Blomkamp leads in Melbourne is paying off, too. He received critical acclaim for the first two parts of the Sick of What I Don't Understand trilogy of EPs and worked with Grammy-nominated rapper 6LACK on his own critically lauded album East Atlanta Love Letter, contributing his moody production to two tracks. For Blomkamp, immersing himself in music is nothing new. He grew up playing violin and attending a music high school, which is how he met his girlfriend and frequent collaborator Rosebud.
We caught up with Blomkamp as he put the finishing touches on his brand new, final Sick of What I Don't Understand installment to talk about how he met 6LACK, his fading violin skills, and why he's ready to stop singing on his tracks.
You released the first 'Sick of What I Don't Understand' EP last year. Do you listen back on it or are you over it at this point?
I listen back on it sometimes. I like it a lot but it's faded a little bit over time. I listen to something a lot when it's coming out or when I'm making it, but then, six months later I'm not really listening to it at all.
How have you grown between each of the three parts of the album?
It was all written around a very similar time. It was split into these different parts because I noticed that there was a metamorphosis taking place within my music and my whole state of mind in this span of time, which very organically formed this concept for the album to go from darker to lighter themes.
What was happening during that period when you were writing it?
It was more the lack of anything that was happening in the beginning when I started writing it. When I was doing part one I was in a very bleak head space; at the time, nothing seemed to be going anywhere. I was wasting my time doing this music [but then] I moved into a house with some friends and was in a way better head space. My whole music career and production career was looking up as I was making the album.
Tell me about the album artwork. Did you pick it specifically or did you work on it with a team?
It was done by Darren Oorloff. He's a Melbourne artist, and there were a lot of mutual connections before he did the artwork for me. It wasn't a huge search party trying to find someone to do the artwork. It made sense that I ask him, and he helped shape this concept for the three parts as well. We based the visuals in the videos off of his artwork.
The production on the albums has a lot of violins and strings. When did you learn to play?
I played violin for a very long time until I was about 15 — it's a bummer that I don't play it more. My skills are slowly fading as I get more and more into production, but I still try to keep it up in the music that I make.
What made you want to go from this path of classically trained violin playing to doing music production?
It was a gradual snowballing thing, because through high school I dabbled in playing dumb folk music and stuff like that, messing around on the guitar. I got to a point through goofing around where I wanted to record it because I didn't even know how to do that. When I bought an Ableton when I was in 10th grade it opened this whole world. I was like, "Oh, my God, I didn't even know this existed. I didn't know this was what this was for."
Now it's over for the violin.
I wouldn't say it's over. I still practice for live shows, but I think it seems over purely because of the amount of commitment that was going into it as a kid. Even doing a reasonable amount of practice seems like nothing by contrast.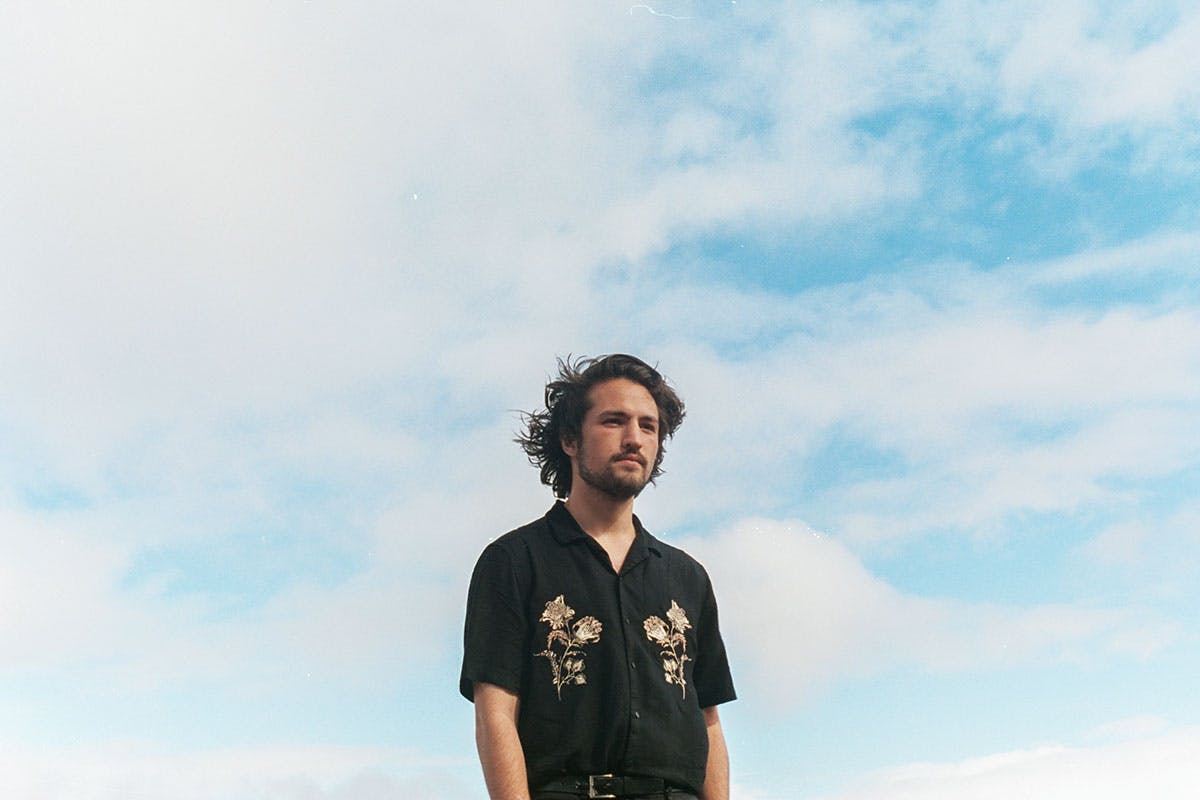 Tell me about your work with 6LACK. How'd meet him?
My relationship with 6LACK is much more about my relationship with his producer, Trevor Slade. Trevor is the executive producer for East Atlanta Love Letter. He's been his producer since the beginning. Before FREE 6LACK came out, they reached out to us because they were sampling one of my songs, "From Afar," off of my previous album, Bad Faith. We talked and it turns out he'd been a fan of mine for a really, really, long time, since the very beginning. I don't know how the hell he would've found me back then. We started making more beats together [and] we had really similar tastes. We made heaps and heaps of beats together and some of them ended up on 6LACK's songs. I was very grateful that I was able to go out to LA and meet them and work on the album.
Have you ever thought about moving to LA or do you like staying in Melbourne?
That's a tough one. I don't like LA that much. I don't really dislike it. I think it's better to pop in and out of every now and then. I don't know if it's because I've spent more time in Melbourne, but it's a lot cozier.
You can relax more.
Yeah, completely. But I guess I'll probably keep going back and forth. I have friends there, but I can't imagine spending so much time stuck in traffic.
Are there any artists working right now that you feel have influenced your music?
I guess so. It's funny because I really don't listen to that much music anymore. When I started producing, I was hugely influenced by Shlohmo, but that's faded a bit over time.
You put out the 'Sick of What I Don't Understand' EP in three parts, but you also put another album out in between. Do you feel that there's a pressure to release music more and more often than you would usually do because of the pace of the internet?
Yeah, totally. Completely. I think it's sad because the music that I make lends itself to more of an album format. The way the internet functions has shaped the way I make music, but maybe not for the worst.
Nowadays, if people see a 15-track album or anything above ten they get a little hesitant, because attention spans have gotten a little shorter. It's more of a commitment.
Totally. It's a little frustrating because you come across so many songs that aren't singles on an album and it's a huge chunk of work that you know is going to get overlooked. I guess that's the nature of the game.
Do prefer doing production or singing?
I definitely prefer producing stuff. I don't like singing at all and I'm not good at it. With the nature making pop-centric music, regardless of how dark it is, it doesn't make sense without vocals. It's fun to sing on songs when I'm home, when I can AutoTune it, but it's not my greatest strength or anything like that. I hope I can do less and less of it.
I know a lot of people do the whole embarrassing high school band phase. Did you jump into that?
Not really. I started playing guitar because of my then friend and now girlfriend, Rosebud. We started playing together and it never formed into a project, but it was off of that that I got into doing production. We still make music together now.
How did you first meet?
The high school I went to was a music school so we met there. She was in year eight and was at the school for piano. She was my big introduction into music outside of classical stuff. Before that, I was a complete dork.
She made you cool.
Yeah, you could say that. She opened my eyes. So we started playing in the studio there and we haven't stopped since then.
It is ever difficult to sing together?
It's been something that comes naturally because we've each done our own solo things. With the nature of our relationship, we organically end up doing songs together at some point anyway. The pieces fall into place.
Be sure to check out the previous edition of our Under the Radar series with Ragz Originale.