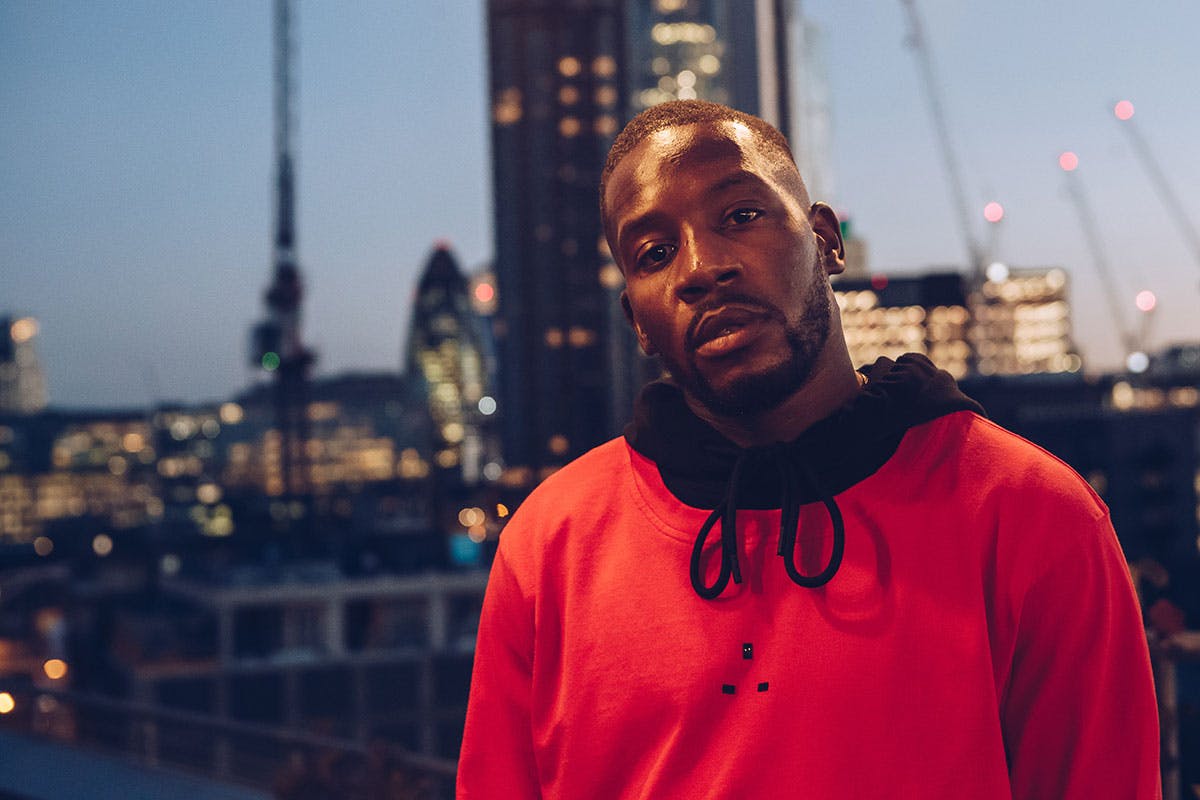 Under the Radar is Highsnobiety's celebration of upcoming talent. Each week, we're spotlighting a rising artist who is bringing something new to the world of music and is capturing our hearts and minds (and ears). This week, we're featuring Ragz Originale, the producer behind Skepta's biggest hit now carving a niche of his own.
Rushing ten minutes late into the Ace Hotel lobby in London, I am warmly greeted by Ragz Originale and his small team. Ragz is accompanied by his sympathetic publicist, Kat, and his reserved friend, Benji, who I recognize from Ragz and Oscar #Worldpeace's video for "Send," an upbeat late summer tune that offers a cheeky discourse on sliding into multiple women's messages simultaneously - something Ragz later assures he doesn't do in real life.
Sporting a red Mains London top, one that Skepta also flexes on Instagram the same evening, a connection between the two is made clear. Ragz is responsible for the production on three tracks from Skepta's number one 2016 album, Konnichiwa, most notably the hit "Shutdown." Despite his grime accolades, his new album Nature sees him digress from the genre and pioneer a new wave of alternative UK music, highlighting his skills as a multifaceted artist.
Sitting down to talk before his performance at the London launch of The Incomplete Highsnobiety Guide to Street Fashion and Culture, Ragz seems incredibly confident without a trace of arrogance, making the previous formalities seem somewhat out of place. With an air of bashfulness, he offers a glass of water and sincerely asks about my summer holidays before beginning to discuss his debut album.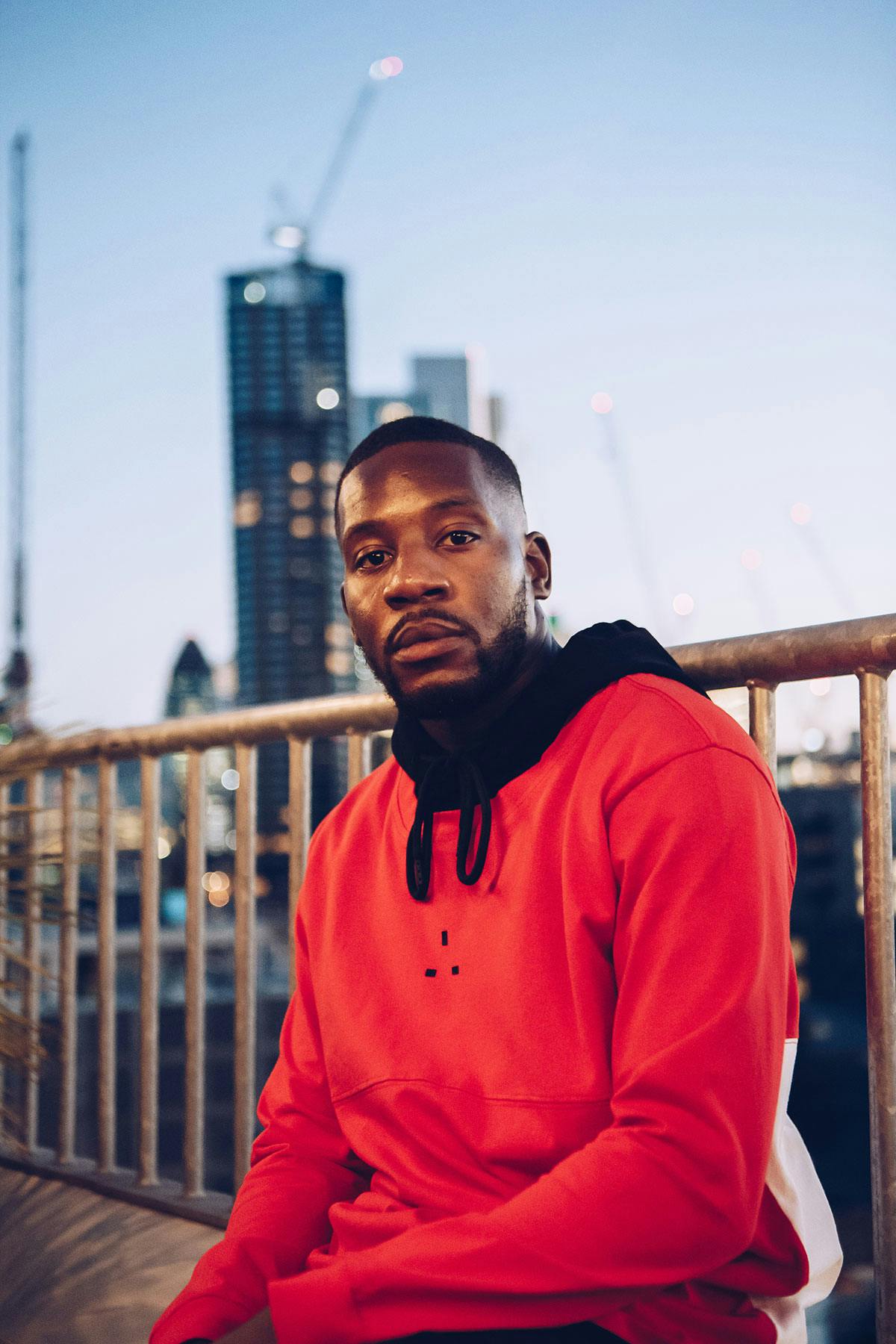 "I'm ecstatic, man. It's finally good to finally get it out. It's taken a while." Despite having released music for over a decade, Nature is his first full-length; a new angle to his output as a musician and a producer. With a passion to create a new sound for UK music, the album transmutes the popular music that inspires him, "It's totally different, but I kept referencing Tame Impala. I know it probably sounds nothing like it, but that's what drove me to make this album." Regrettably, this surprises me.
Nature being released in 2018 sees Ragz in good but by no means similar company, a new wave of British rap. "It was always gonna happen, we weren't always going to hang around making the same genre of music forever." Although Ragz recognizes that he is a part of something new, he still takes great pride in his personal take on it, "I deliberately try to make fresh things for people to listen to. That's my whole intention when I make music."
Despite his lighthearted exterior, Ragz isn't afraid to touch on more emotional themes in his album, "You know, it just depends how you articulate yourself at the end. Vulnerability is where the art comes from, innit?" Having let go of the emotional bravado that burdens many men, Ragz has garnered a new strength in opening up on Nature which has left him feeling "amazing." He continues, "You're actually going to get to know my story and hear about topics that we all generally go through."
Nonetheless, Ragz lets me know that he grew into his emotional depth. "I think a lot of it comes with time and age. Because, like, when I was younger I used to think like, 'Why is there always a love interest in these action films?' You know like the classic story where someone's wife gets kidnapped? I would just think just leave the wife, innit. Then you get older and you realise that's what them guys like Usher used to sing about." After discussing his softer side, Ragz then reassures me that "the whole album is not like that though." This brief interjection is what makes him such good company, showing his sincerity, simultaneously remaining Ragz the artist and Ragz from the ends.
His broad imagination is working for him. The release of his last single and accompanying music video, "Disaronno Straight," received critical acclaim across the board. "You've got to be very sharp with how you present yourself visually because it's what makes people believe the music, you know?" he says with conviction. "People should always leave room in their visuals and try and be as creative as possible." His passion for the presentation of himself as an artist extends to the album cover. "Nature is the most vulnerable state to be and that's why she's [the model] stripped bare on the cover and then you see the plants which are like earth and soul. We tried it with me on the cover of the album and it didn't work. Twice," Ragz explains.
Much of the sensitivity of Nature is synchronous with the inspiration that Ragz draws from women in his life. "There are a lot of references to women on the album. Amazing women, rendezvous, relationships, and then there's motherly love," he explains. For a musician attracted to women, one could assume that the possibility of female attention for their work is a great bonus, but when asked if he's enjoying the attention, Ragz says "Nah, it weirds me out. I'm so used to having the space and once it's out there, it's out." Nonetheless, he still acknowledges the recognition, "It's cool to be appreciated for what I'm doing."
To see Ragz reflect so openly about himself and how he feels in his circumstance is admirable. "I think there's something for everyone on this album. If you like 'Disaronno,' then you're walking home with at least four or five songs. That's how we do innit? You like four or five songs from an album, if you like six or seven then you've done a really good job."
I attempt to reassure him that people do like full albums and the topic turns to our "perfect albums." Ragz surprises me again, letting me know that Connan Mockasin's Caramel is his favorite, and that he would be keen to work with someone of that sound. Ragz' awareness of his vast potential manifests itself in Nature, which is released a couple of weeks after we meet. I am left with no doubts - Ragz is a rare and exciting find in 2018.
Be sure to revisit our previous edition of our Under the Radar series with with Chicago soul duo The O'My's.