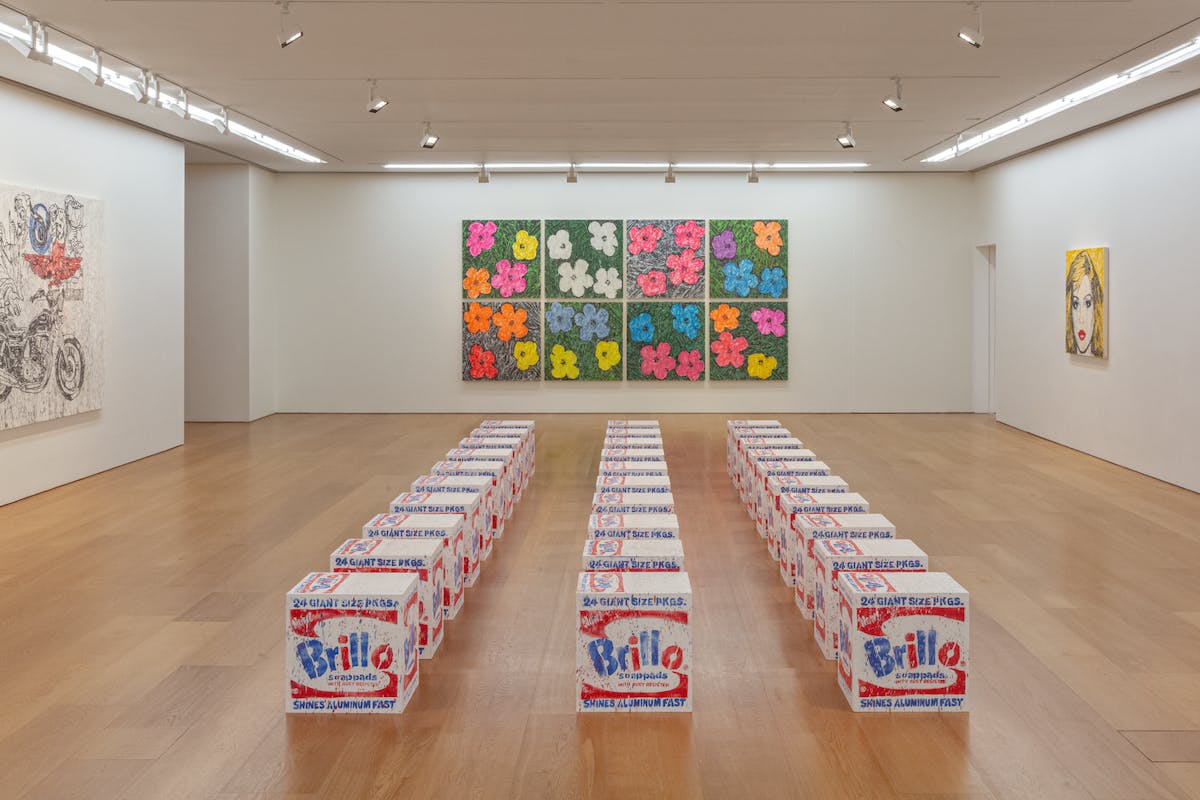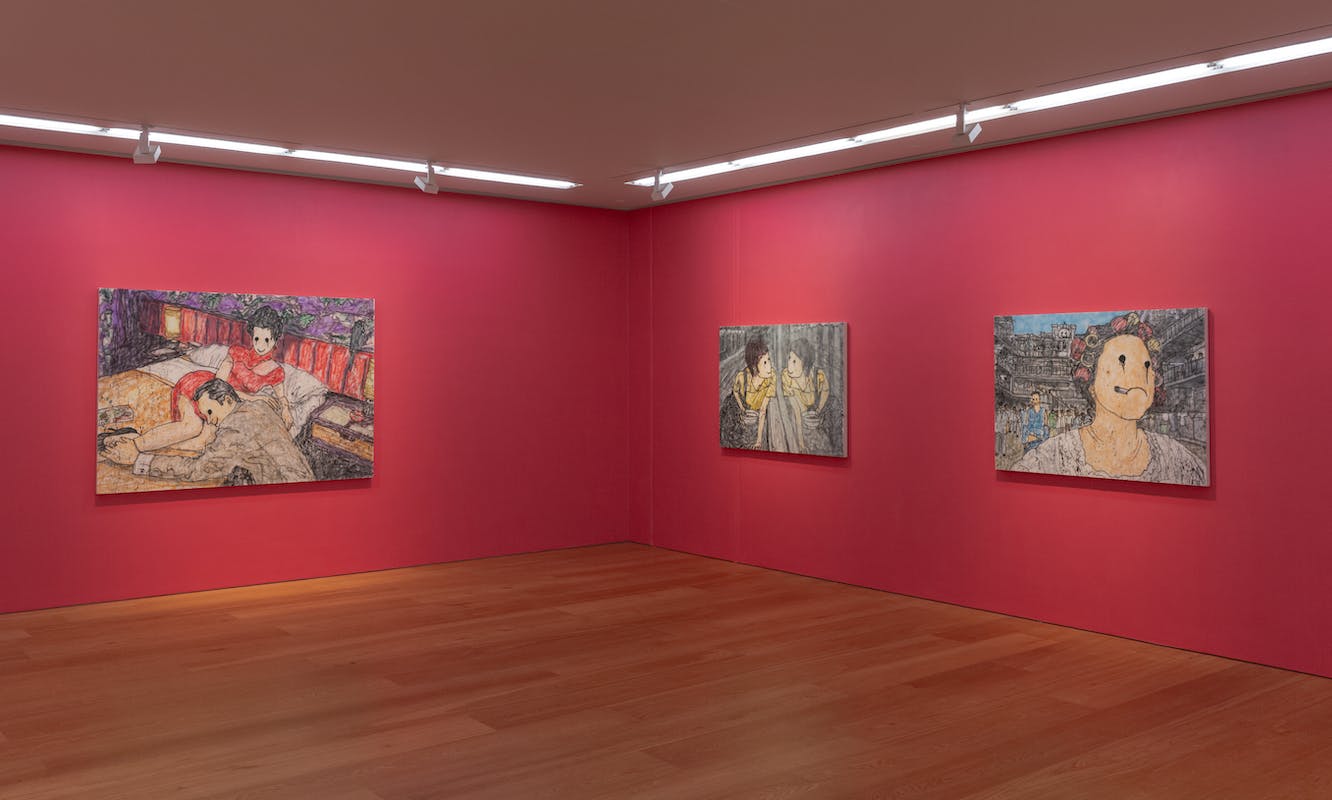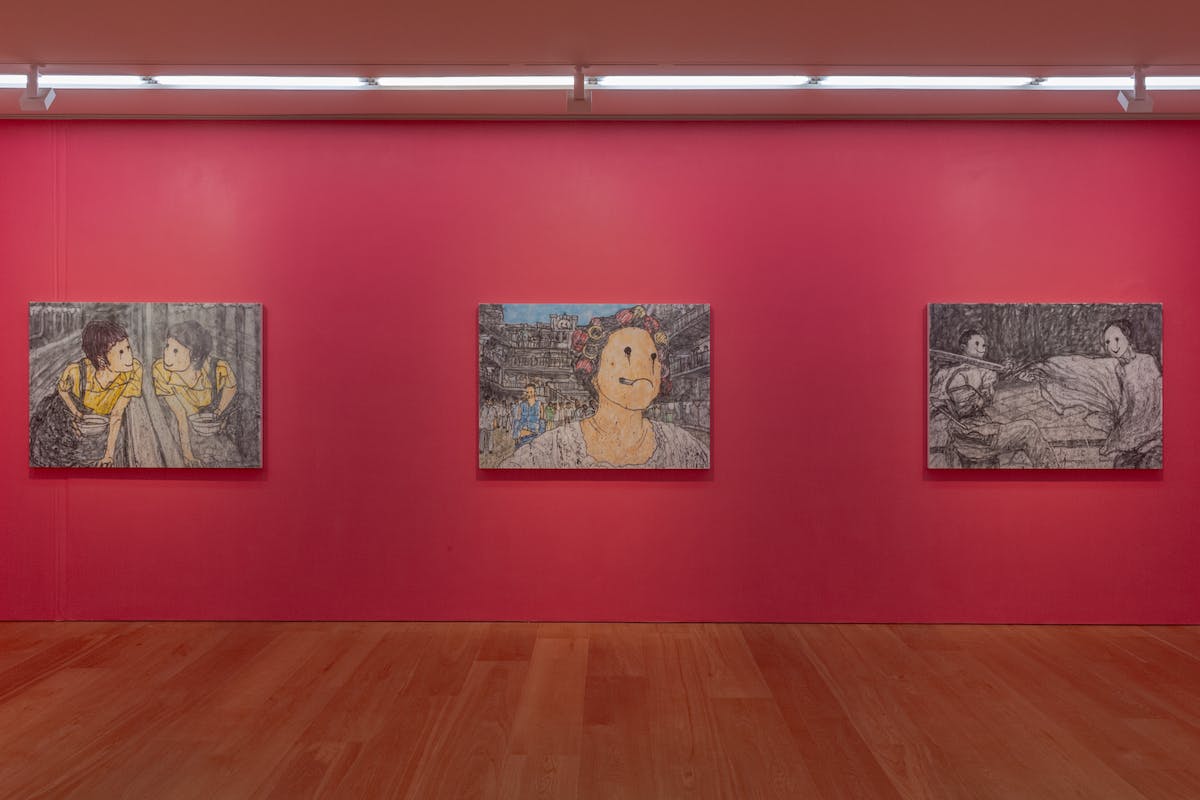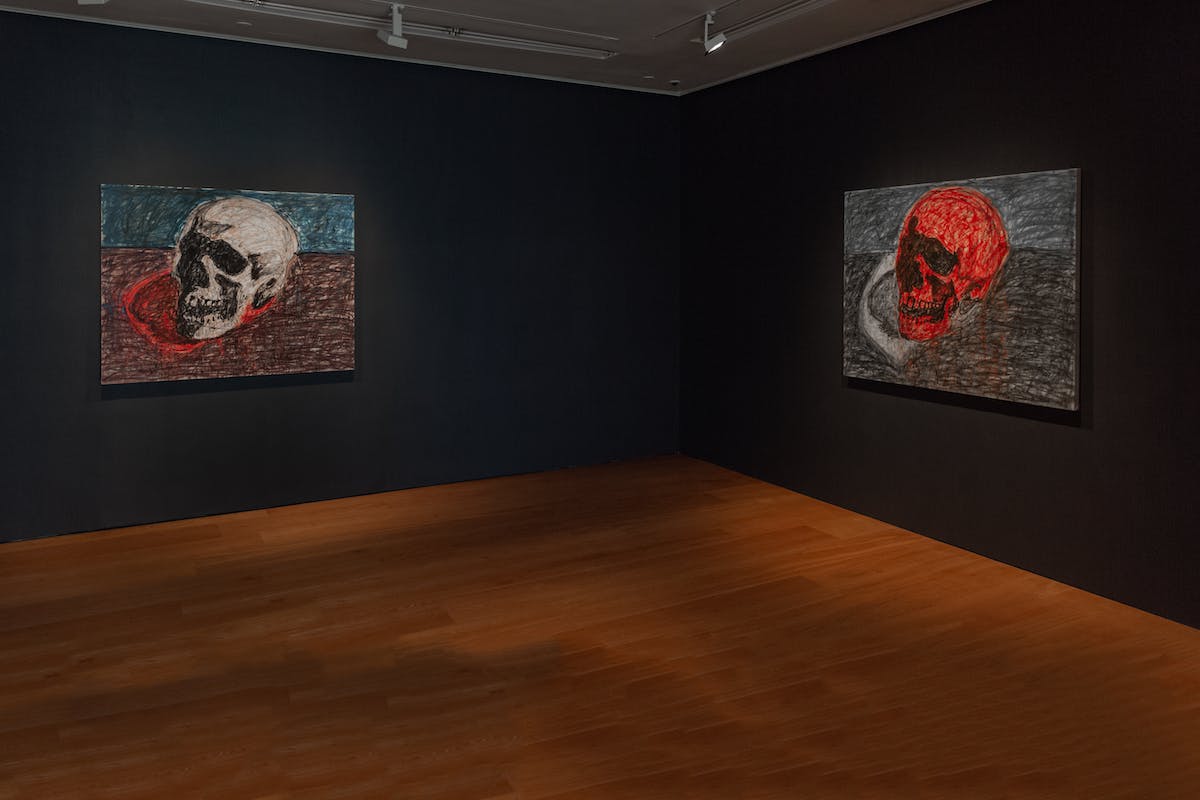 MADSAKI is opening his first Hong Kong exhibition July 17 at Perrotin. "IF I HAD A DREAM" is largely inspired by Andy Warhol, with reproductions of the iconic artist's Flowers, Skulls, Guns, Dollar Signs, and Brillo Boxes. While Warhol worked in silkscreen, MADSAKI takes on the images with his own medium, spray paint. While the above pieces stay closer to Warhol's form, MADSAKI's own form is even more evident in his takes on Double Elvis and The Last Supper.
Other pieces in the exhibition depict stills from classic Hong Kong films including Kung Fu Hustle and In the Mood for Love.
"IF I HAD A DREAM" opens with a reception at 6 p.m. July 17 and runs through Aug. 17.
For more from Warhol, check out his series of intimate Polaroids.