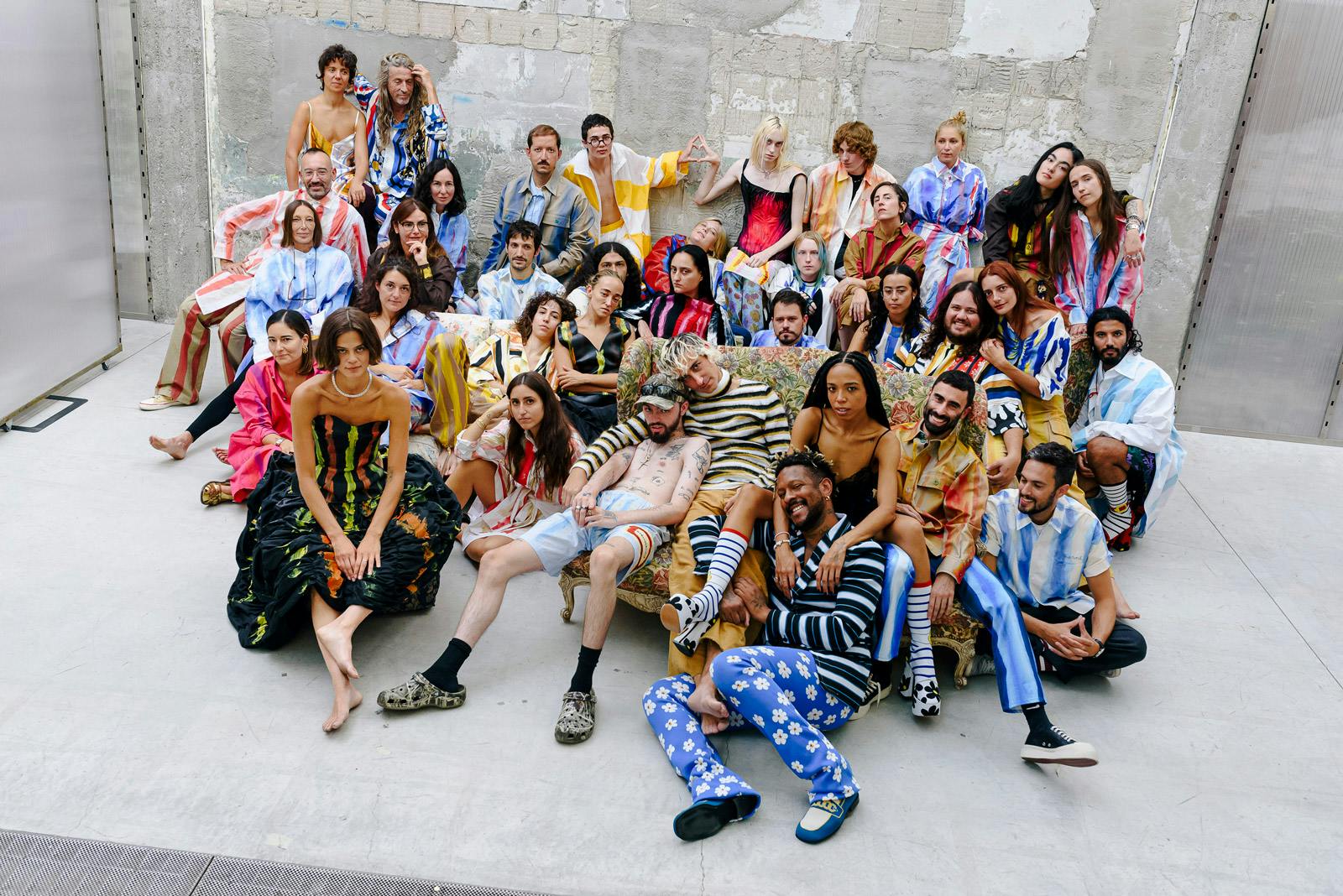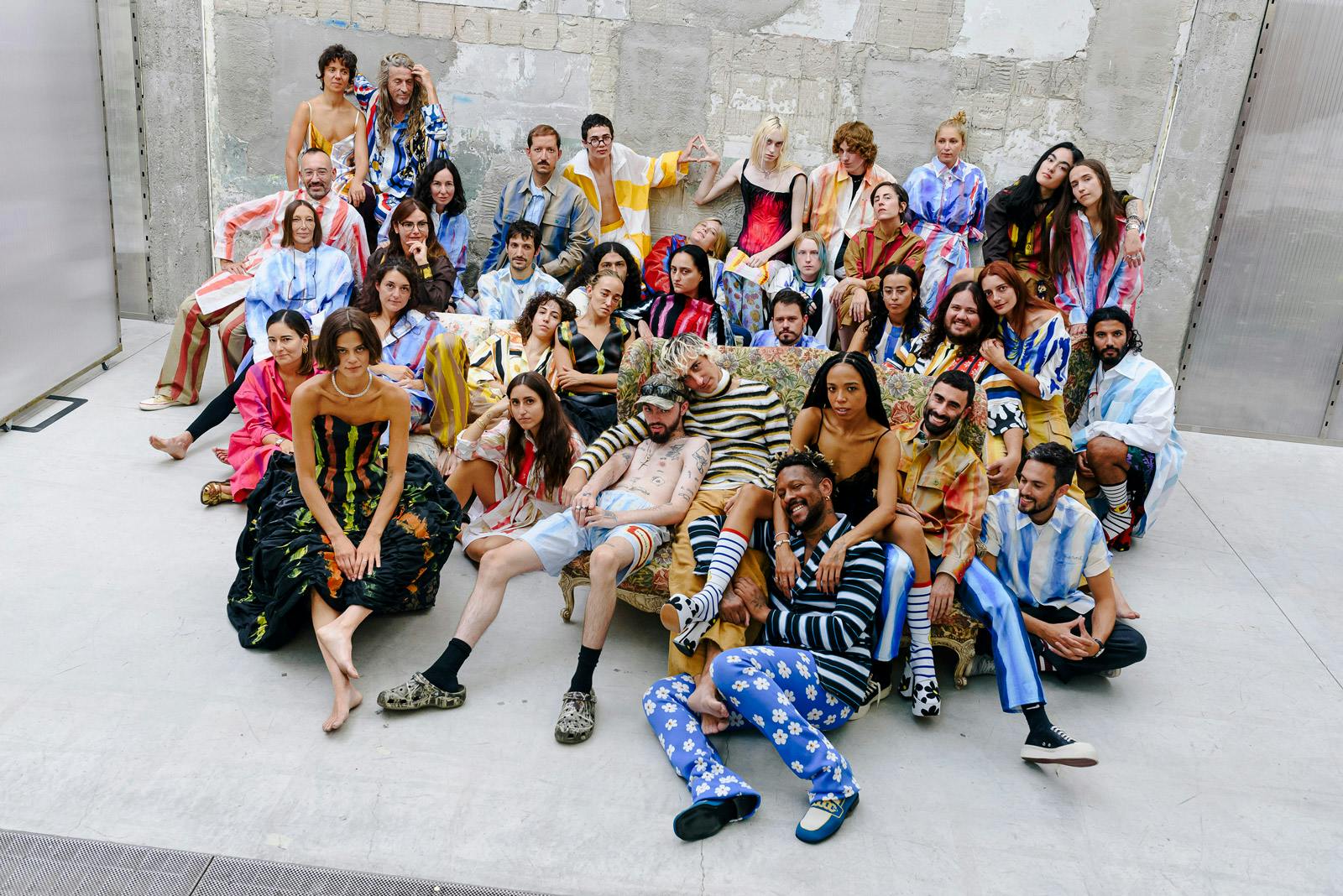 Highsnobiety / Piotr Niepsuj
Experience this story and others in HIGHArt, a print magazine by Highsnobiety, available from retailers around the world and our online store.
Even in fashion, family is at the core of everything we do. Whether we define family as our blood relations or as the bonds we find in friends and colleagues, being connected to those that are like-minded drives creation. Over lockdown, adoption became the catalyst for exactly that, shifting the ways in which we perceive the world around us. So too for Marni's Creative Director Francesco Risso, who started recontextualizing what family means to him.
After spending over a year apart across borders, Marni's family was reunited with a desire to present their work through a new lens, one that boldly celebrated community. Here, clothing is the connective thread that has brought individuals from all over the world together to create, and most importantly, to have fun while doing so.
And nothing quite says fashion family-like collective dress – a uniform, reminding one another how they were all brought together. Risso's vision for Marni's Spring/Summer 2022 collection shown in Milan in late September was the realization of togetherness where ahead of the show, 500 guests were personally fitted in 500 upcycled, hand-painted looks, leaving little distinction between models and showgoers.
"Getting dressed together. An act of trying on, fitting in, and fitting out. One that connects the observers and the observed. Everything and everyone as one." Collectiveness in the literal sense. Here we speak to those nearest and dearest of Risso and Marni, minutes after the show's final fitting.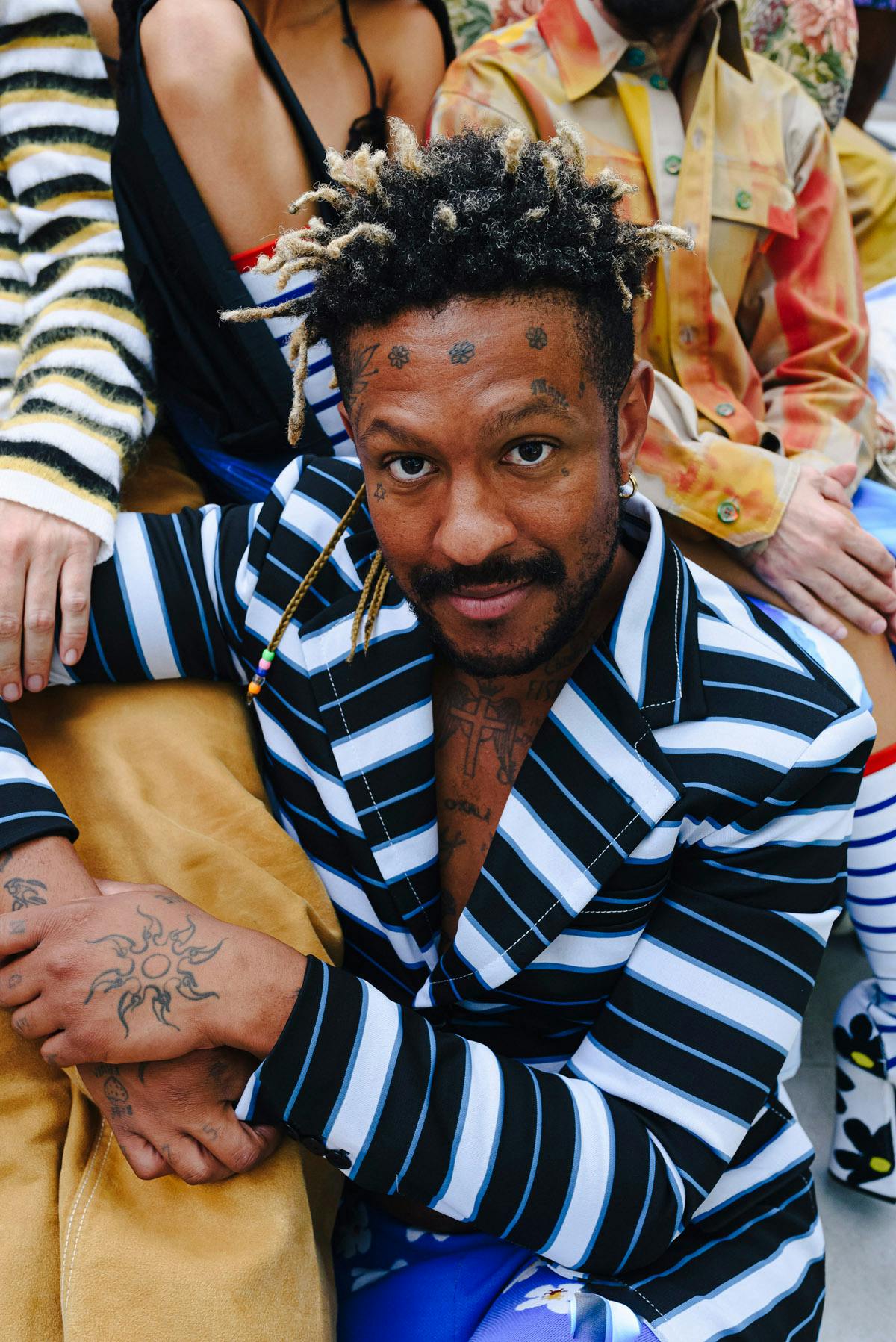 Francesco Risso - Creative Director
"Our big Marni family formed naturally through the most common law of attraction. We're all complete opposites but we really compliment each other. You can really break your limits and break barriers through the trust you allow yourself to give to your opposites."
Ileana GiannaKoura - Head of Womenswear
"I'm drawn to the joy, the beauty, the creativity, the freedom, the democracy, the community, and the people. To Francesco with his crazy mind and wild hands that turn everything into magic."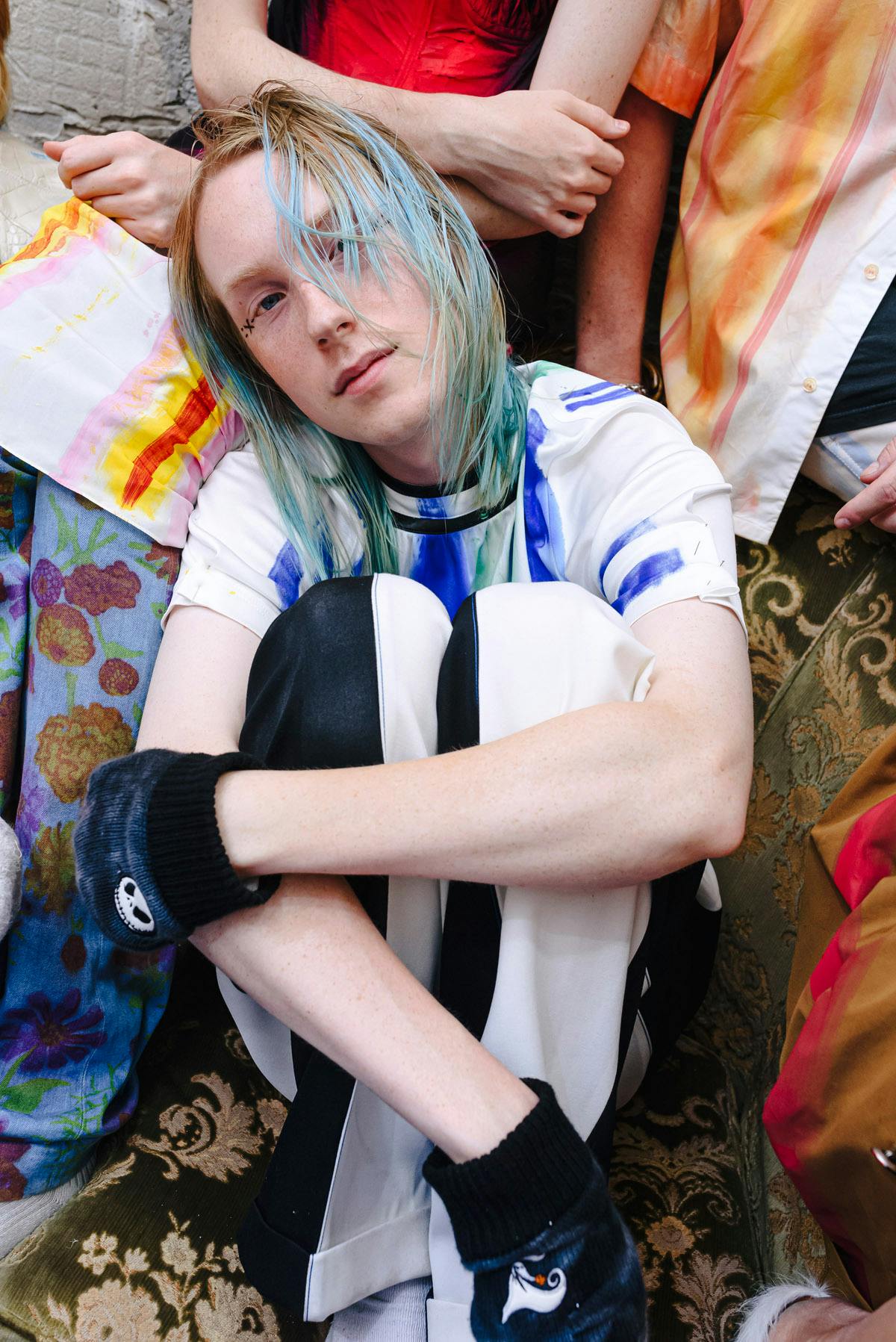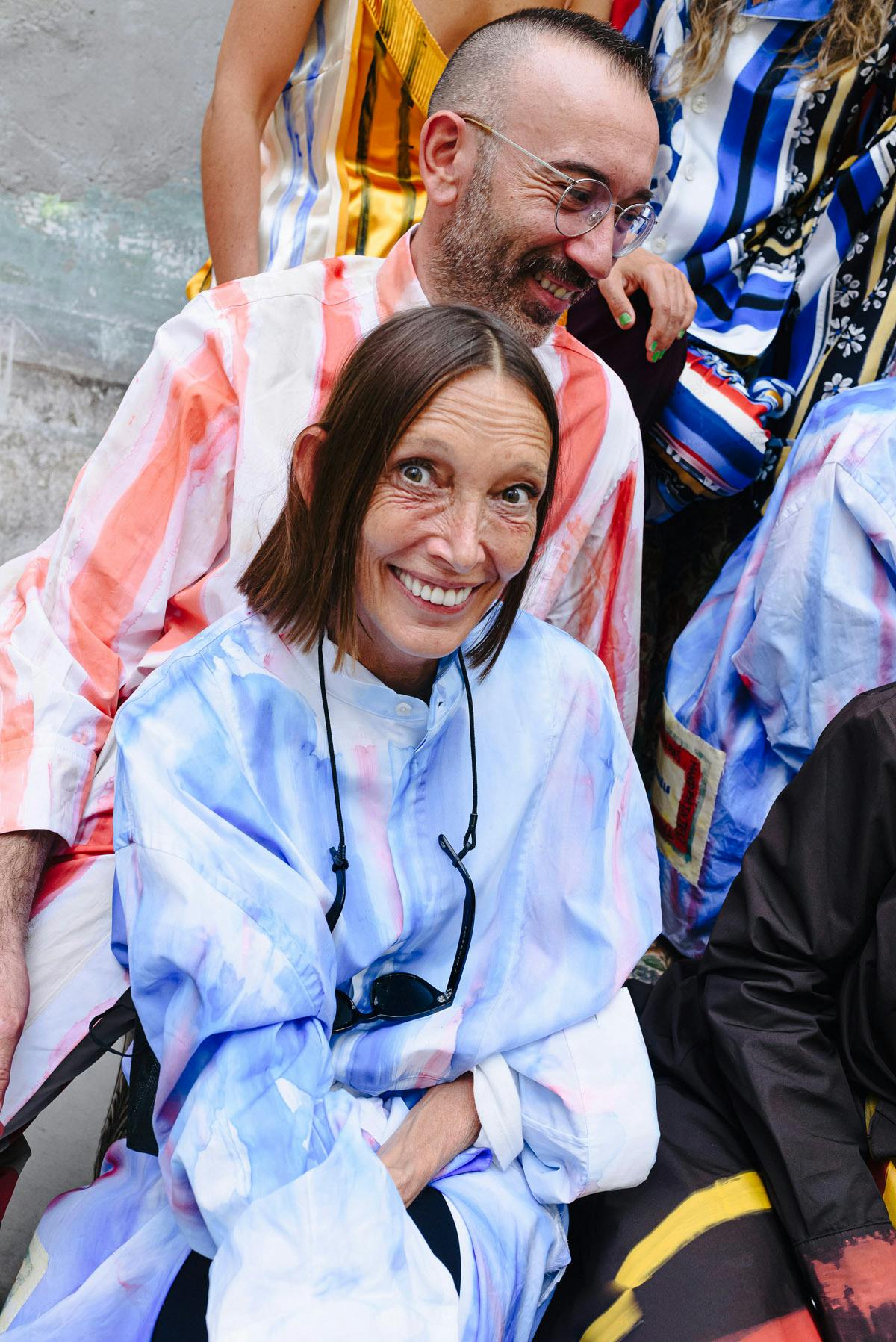 Alessio Ciacchi - Head of Menswear
"What drew me to Marni, I think, is that Francesco was trying to do something quite different and also something quite difficult, in order to transport the brand into a new direction. To update it. I decided to accept the challenge."
Camilla Nickerson - Stylist
"Every memory with Francesco is adorable, he's a magician. Seeing how love goes into Marni, and how he's created this studio that asks the people to pour all of their passion into the clothes. It's how we want to live today – as one, in a community."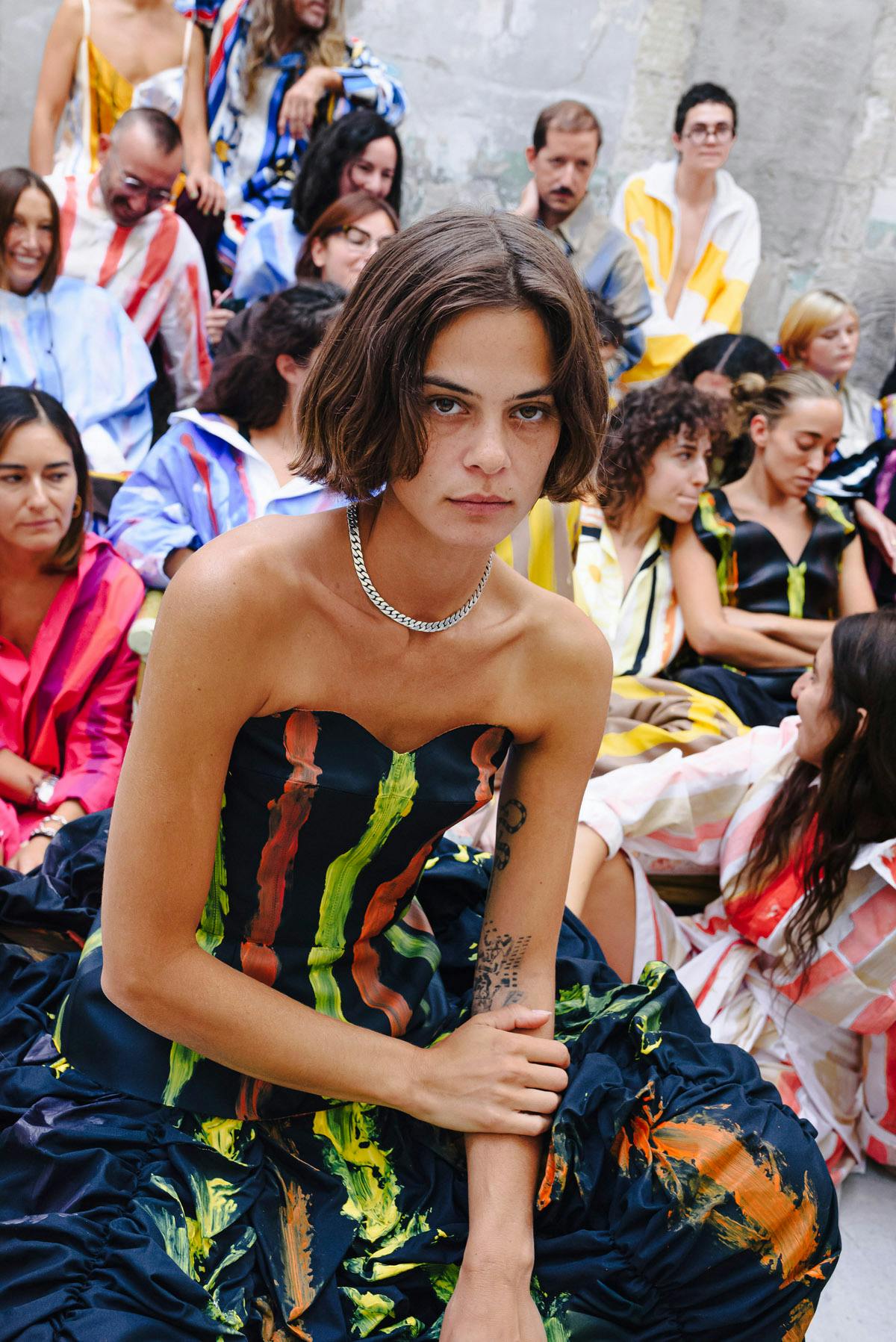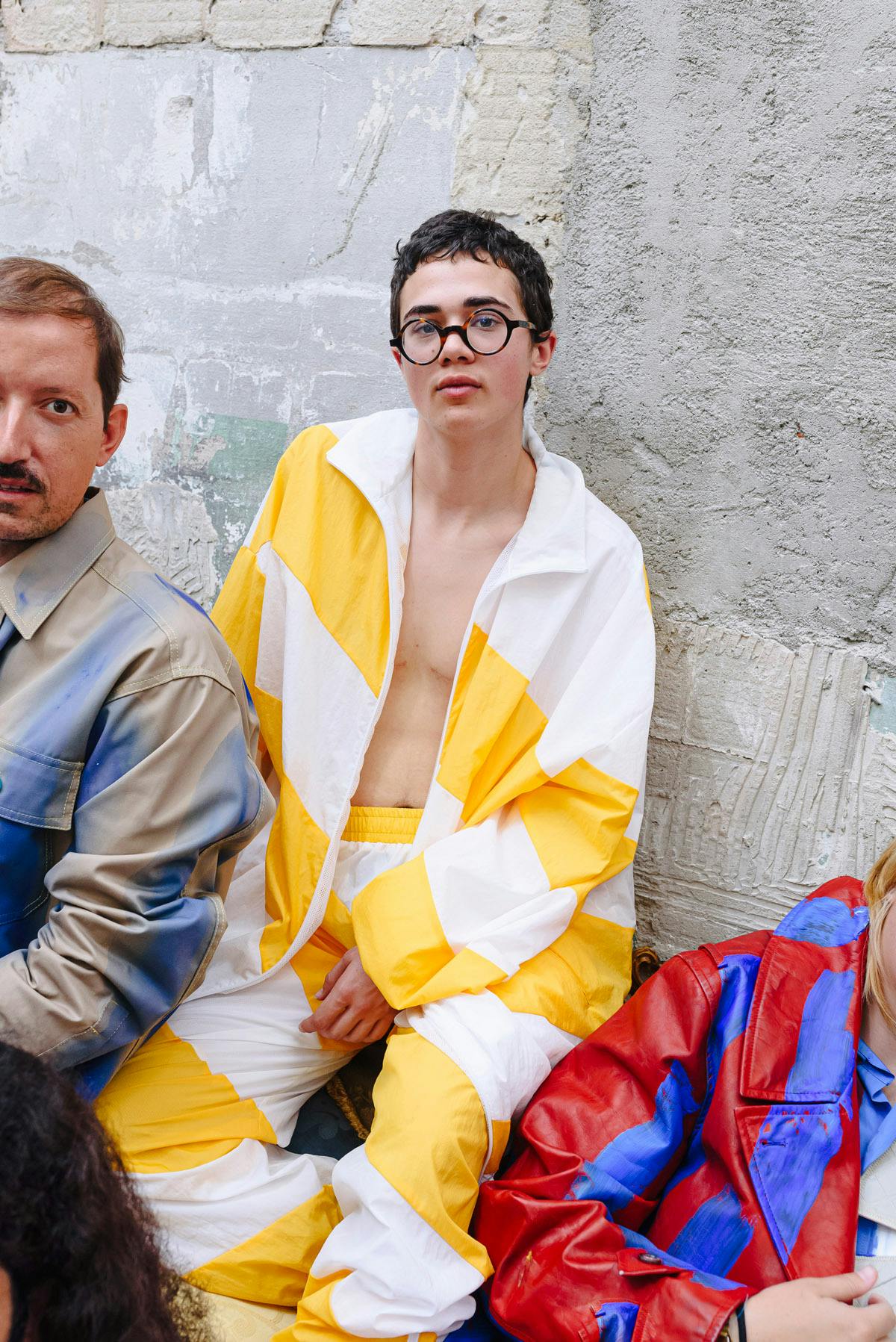 Mykki Blanco - Songwriter and Performer
"One of my fondest memories is one of my first performances for Marni. It was in this kind of food hall marketplace. Without really asking any of the vendors, I took all of the furniture and stacked it in a giant pile, then performed on top of it."
Jess Maybury - Model
"I think the first time I ever modeled for Marni I opened the show, and it was the first show I ever opened, so it's a very special memory."
Angel - Model
"Marni is playful and it's fun, it doesn't take things too seriously. It's silly and the team has a beginner's mindset. Nothing feels overthought."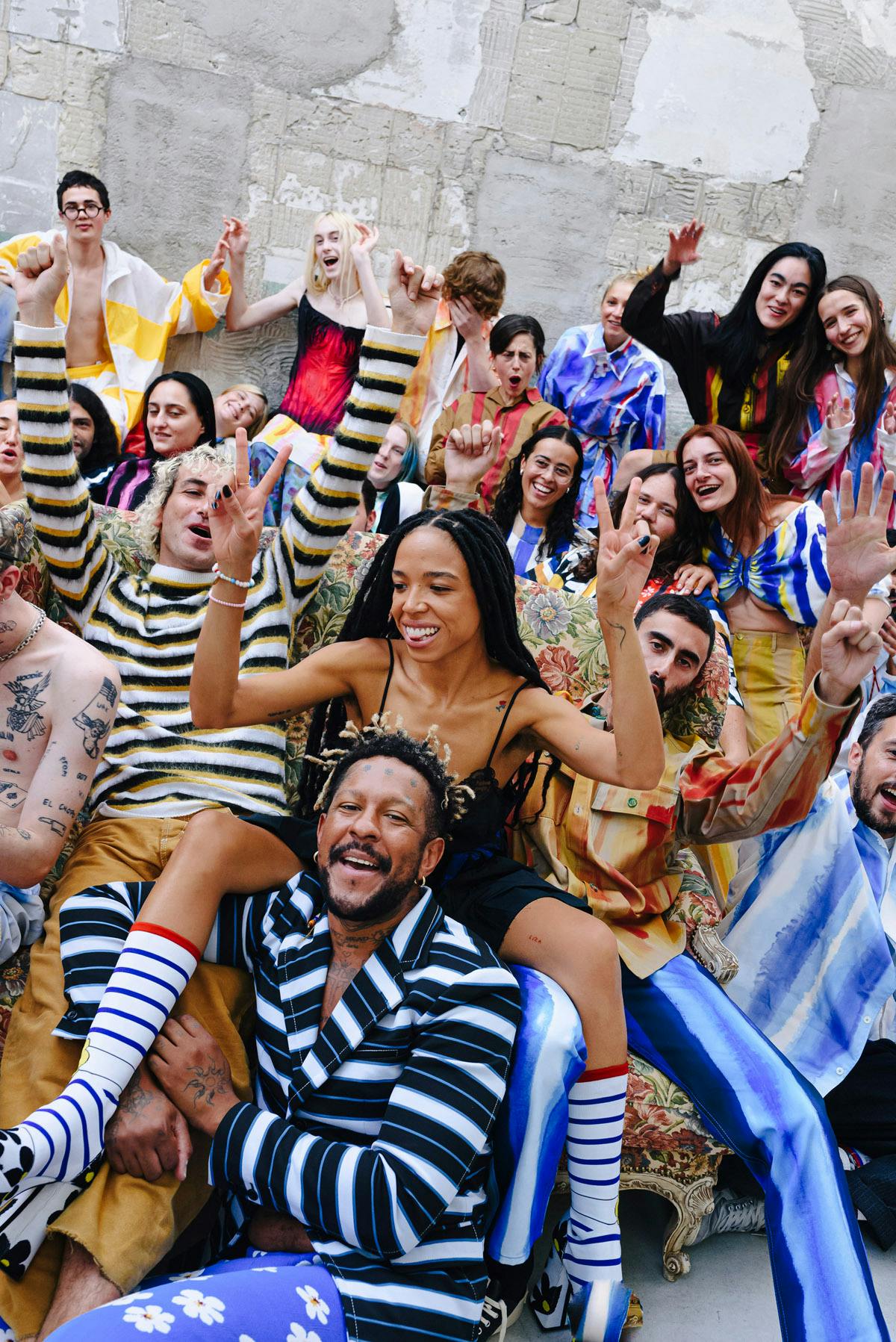 Lulu - Model
"Francesco is super sweet and I've been having a lot of fun. There's a really cool childlike mindset here, which is really cute."
Izzy - Model
"The team genuinely cares about the clothes and the models, which is really rare – it feels very personal."
Michele Rizzo - Choreographer
"The sense of family that's here is something that I don't experience so easily in work environments. It's just lovely."
Julien D'ys - Makeup Artist
"What I love about Marni is the creativity, the craziness. It's nice – intense, but always fun."