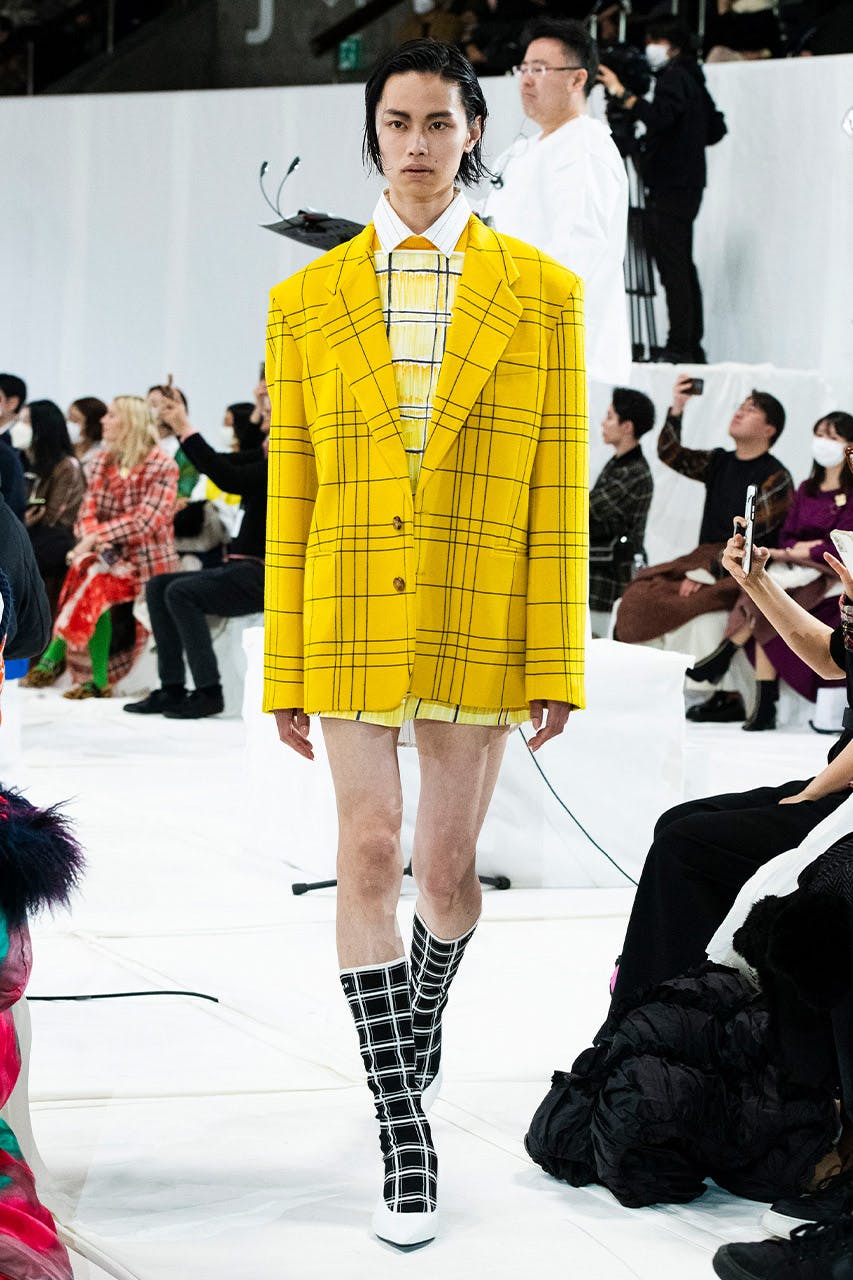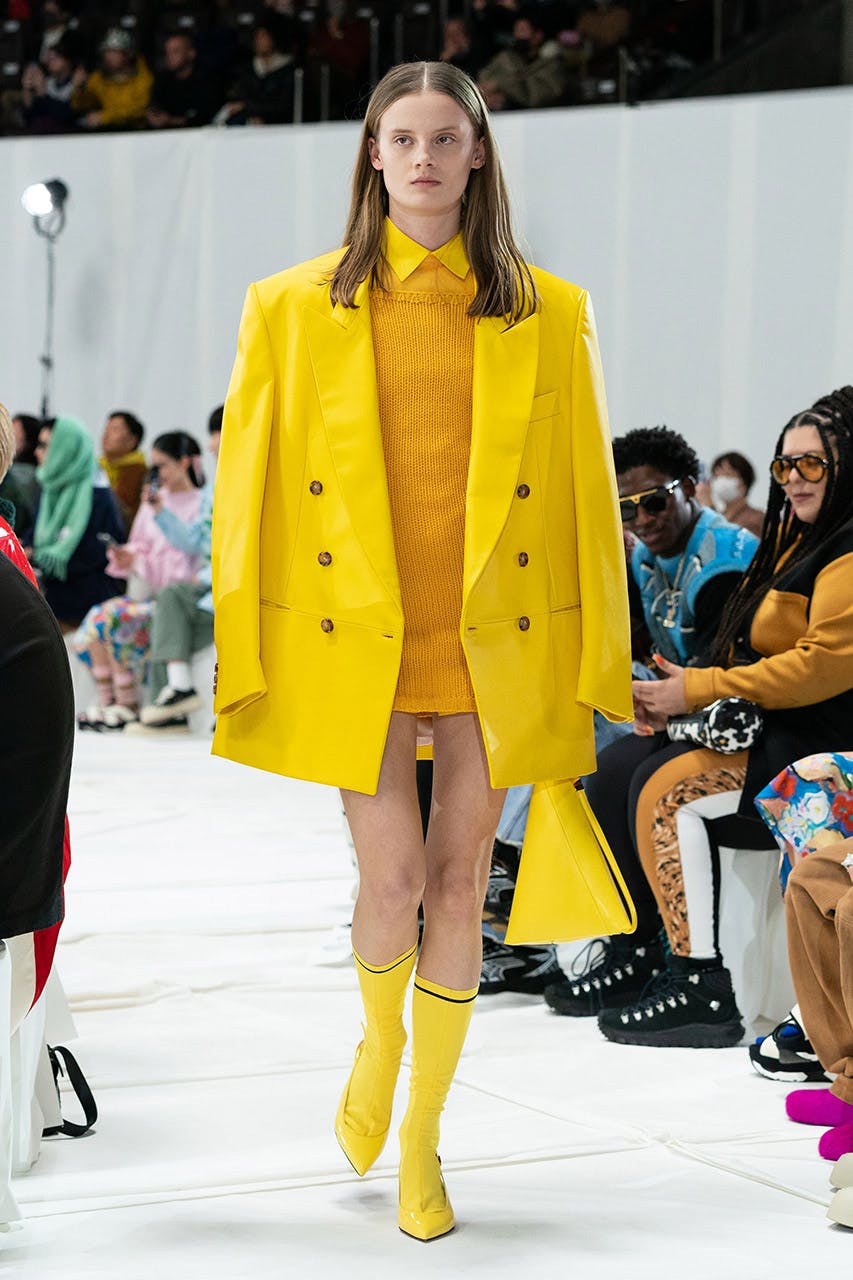 If there's one thing you can be guaranteed of with Marni, it's color — and lots of it!
Unlike many other brands, Marni knows how to use it. Sure their garments are bright and often quite garish (in a good way, of course), but they work. I'm not always entirely sure how, they just do.
Followers of the label's official IG will be well aware (from the myriad of grid posts) that Marni has been hitting the streets of Tokyo this week ahead of presenting its FW23 collection in the heart of the Japanese capital on February 1.
For those who haven't yet seen it, spoiler alert: it was great.
Marni has come a long way under the guise of creative director Francesco Risso. What often used to be known as a brand that made simple-yet-luxury knitwear has become one drenched in excitement, not least thanks to its well thought-out collaborations with the likes of UNIQLO, VEJA, and, most recently, Carhartt WIP.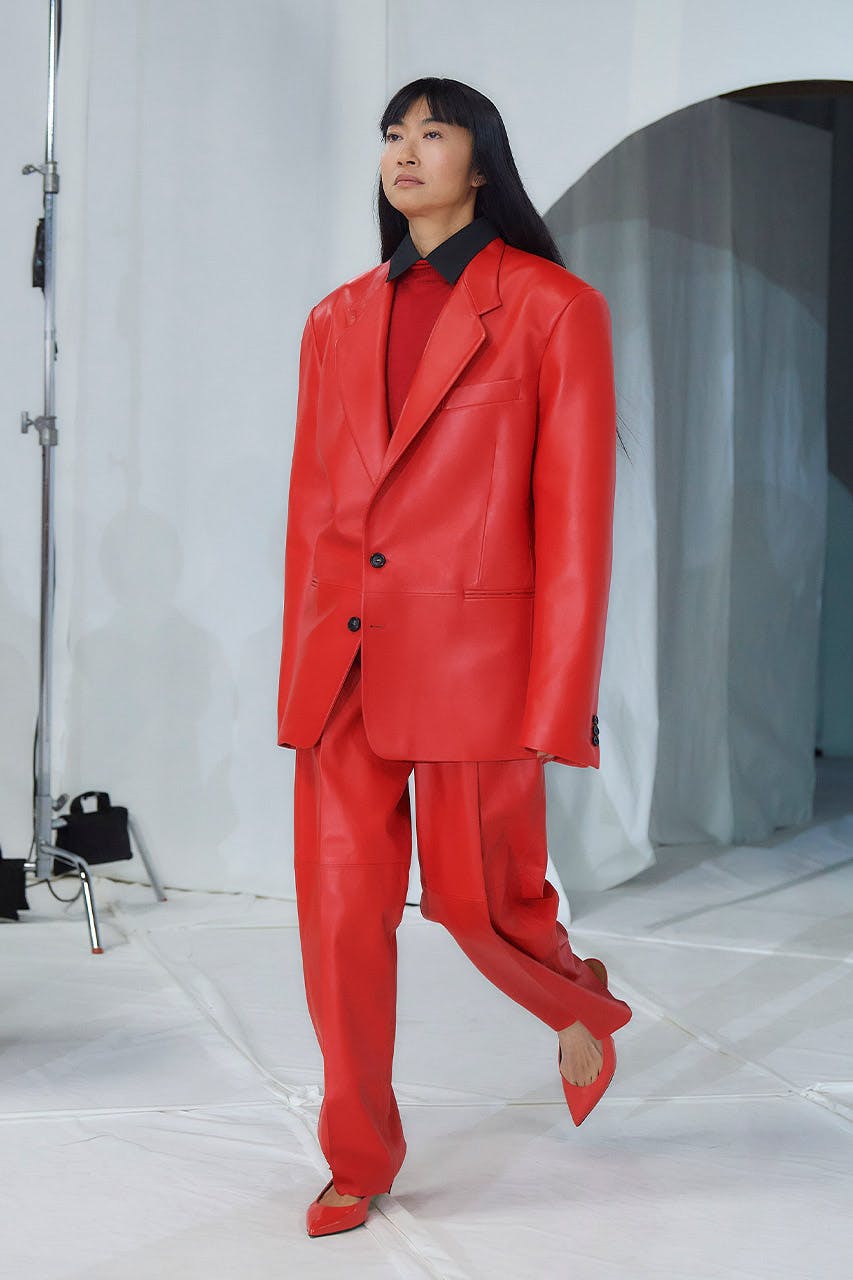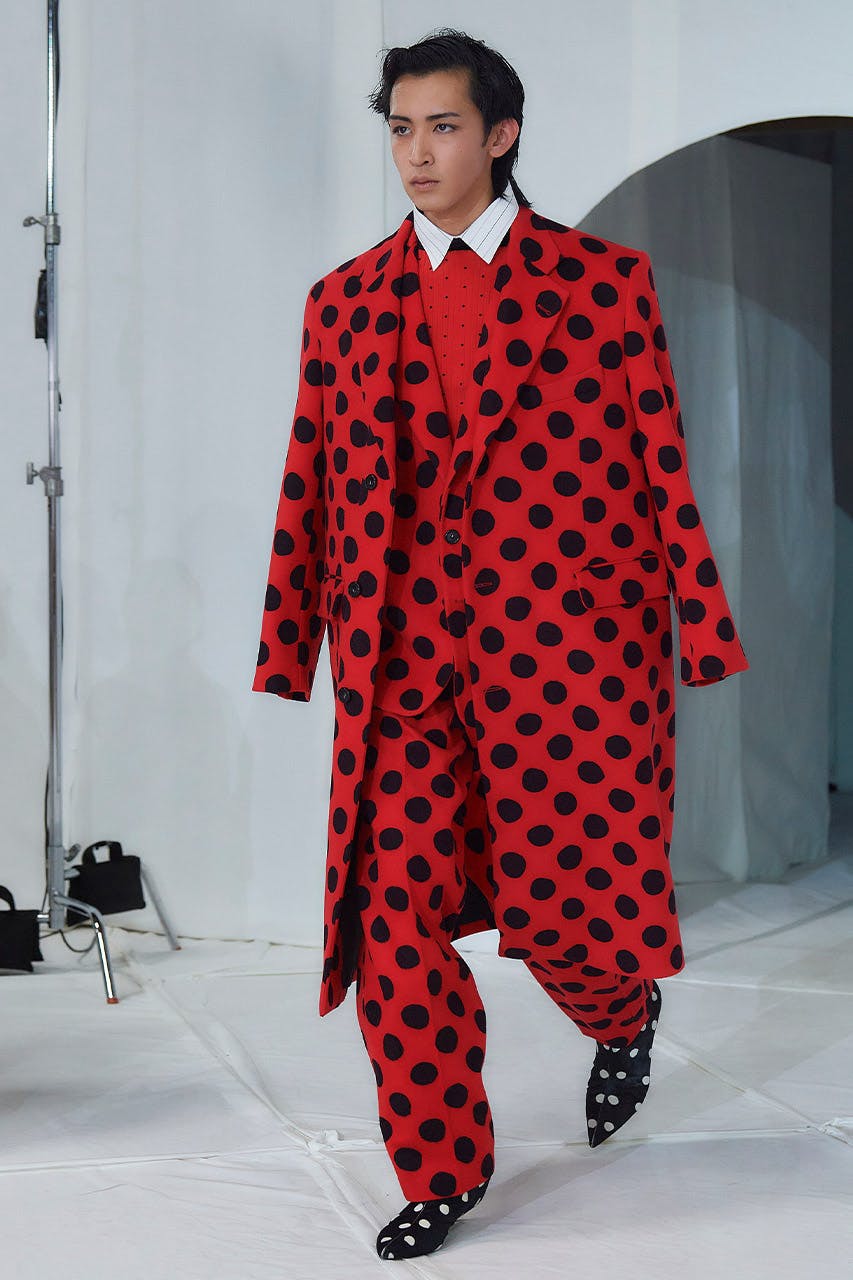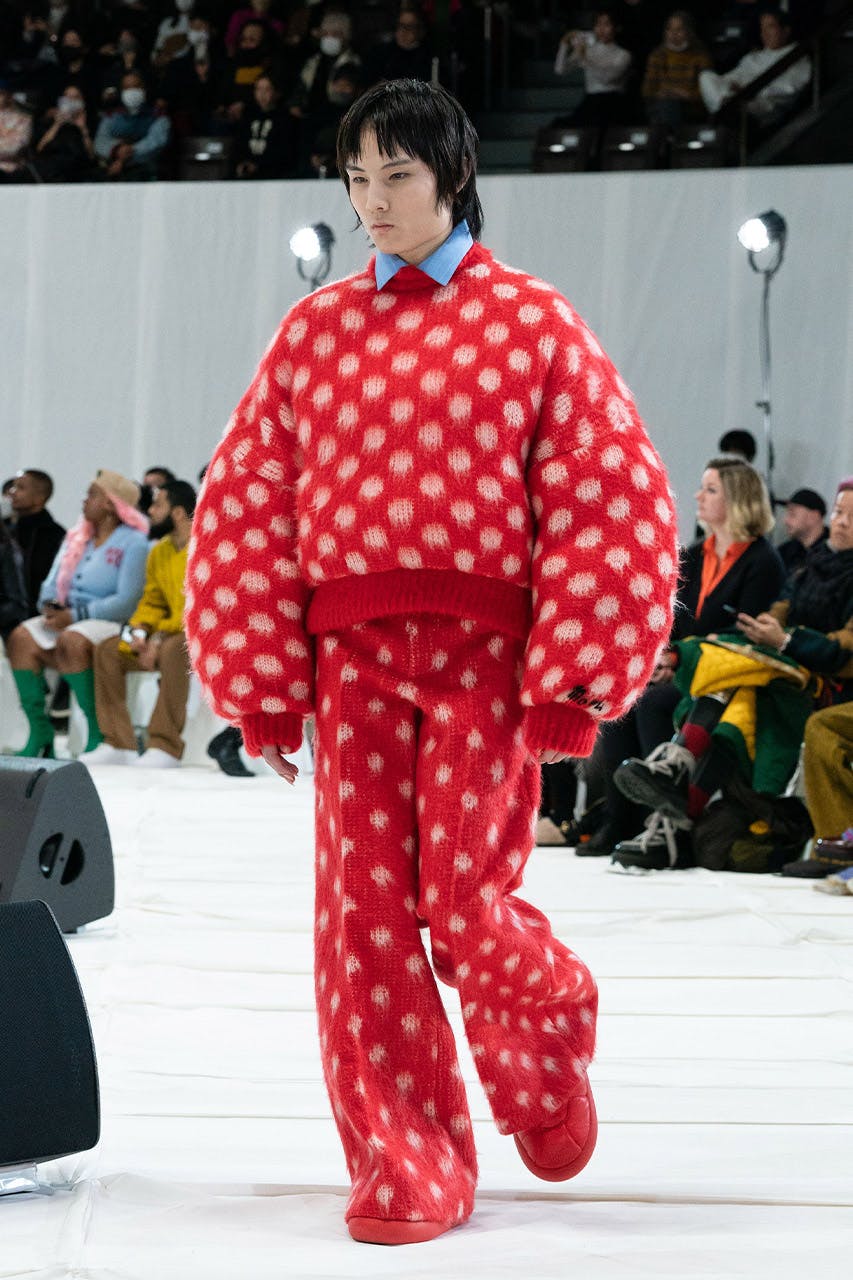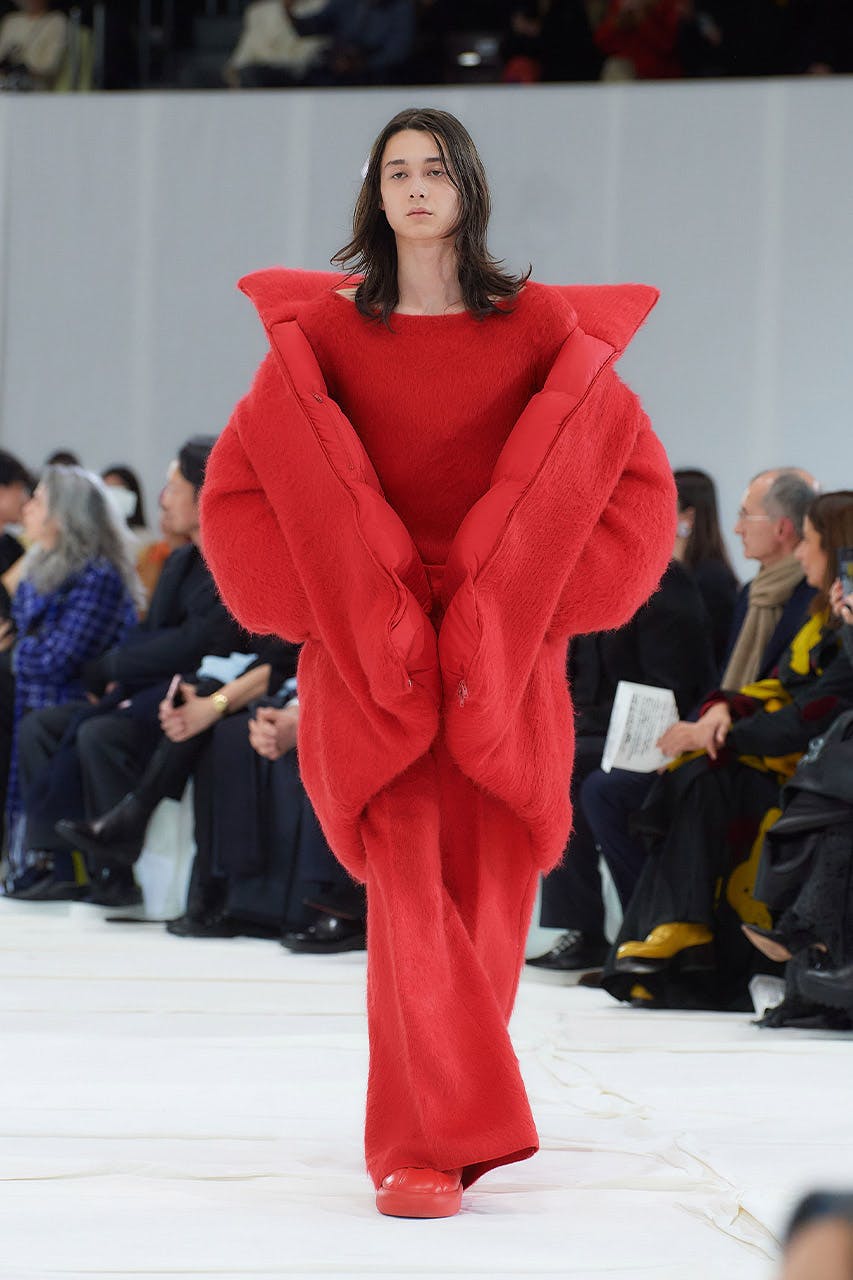 For its FW23 Tokyo presentation, Risso served another timely reminder that luxury doesn't have to be boring, but can instead can still be colorful. And dramatic.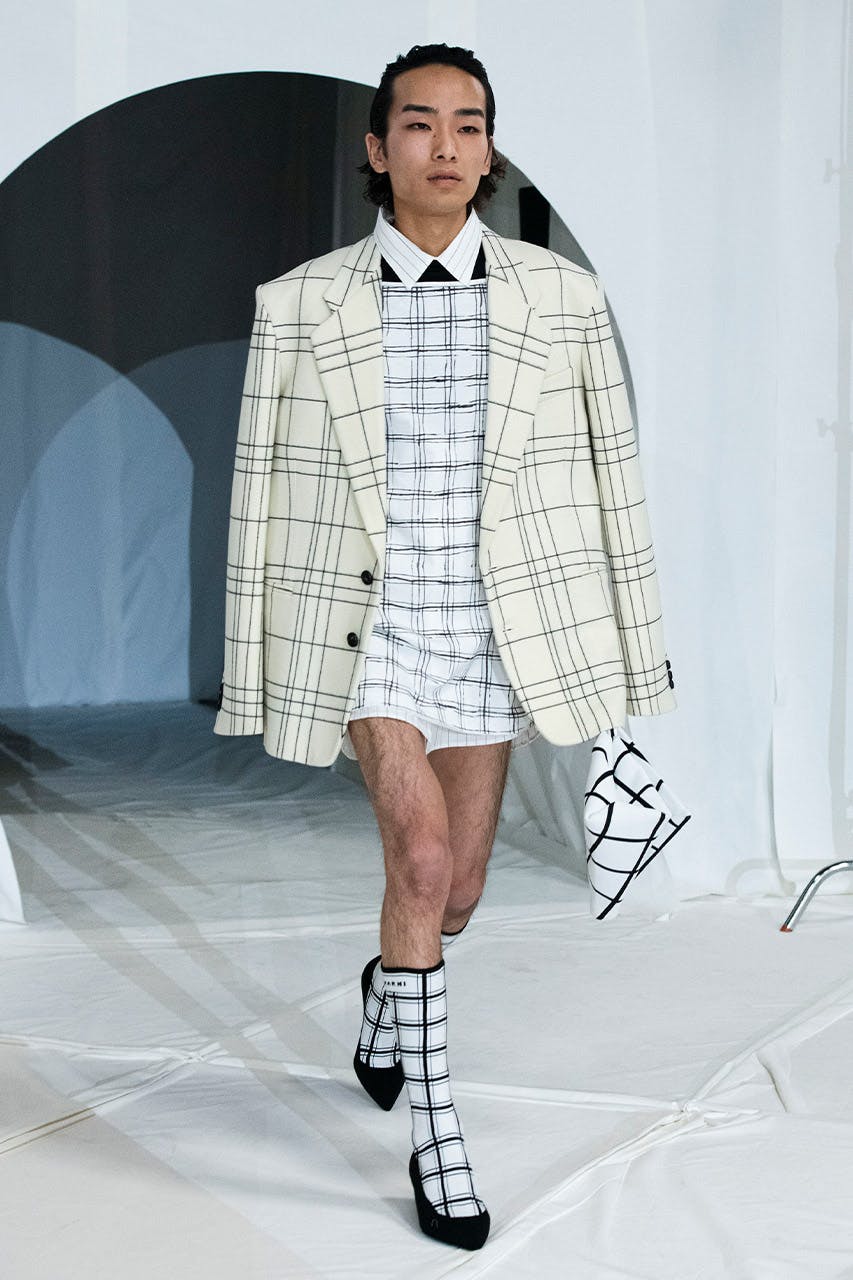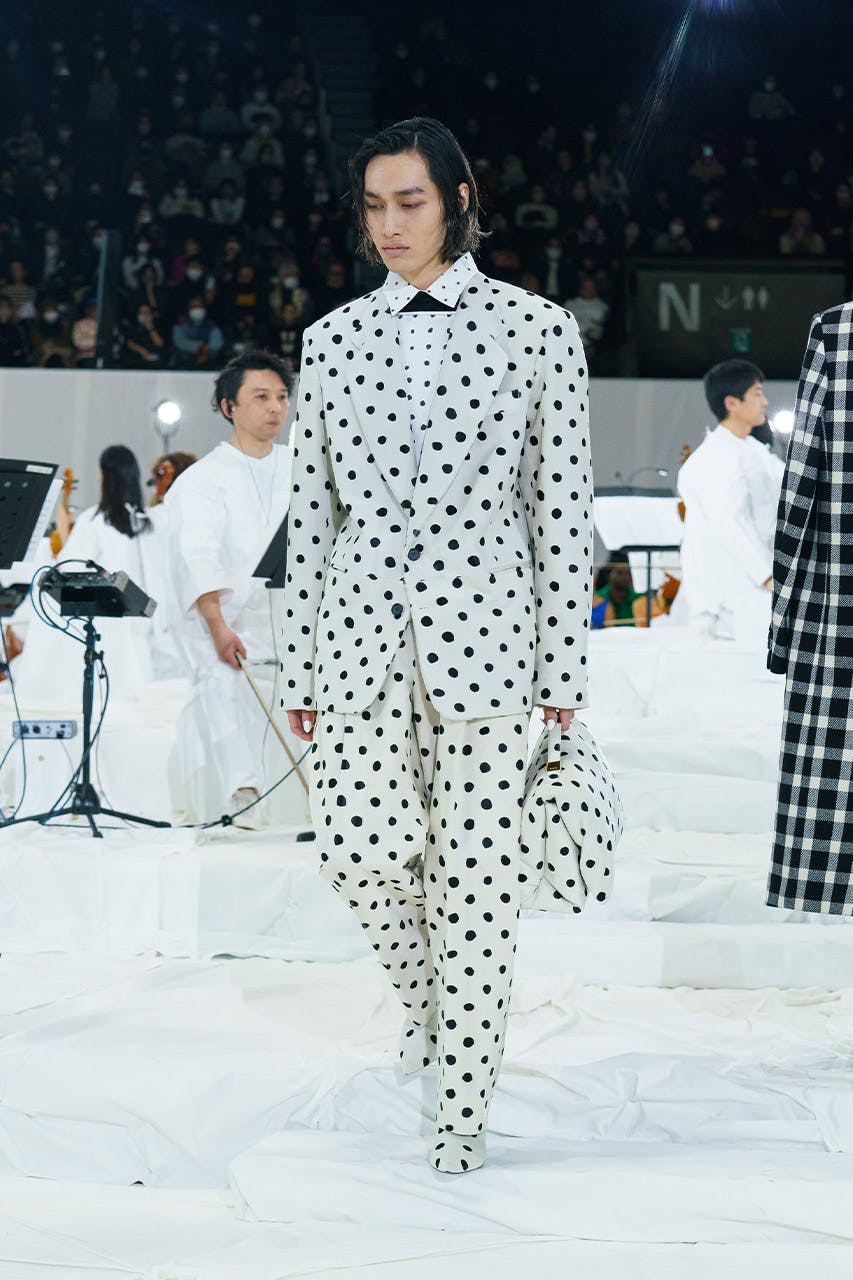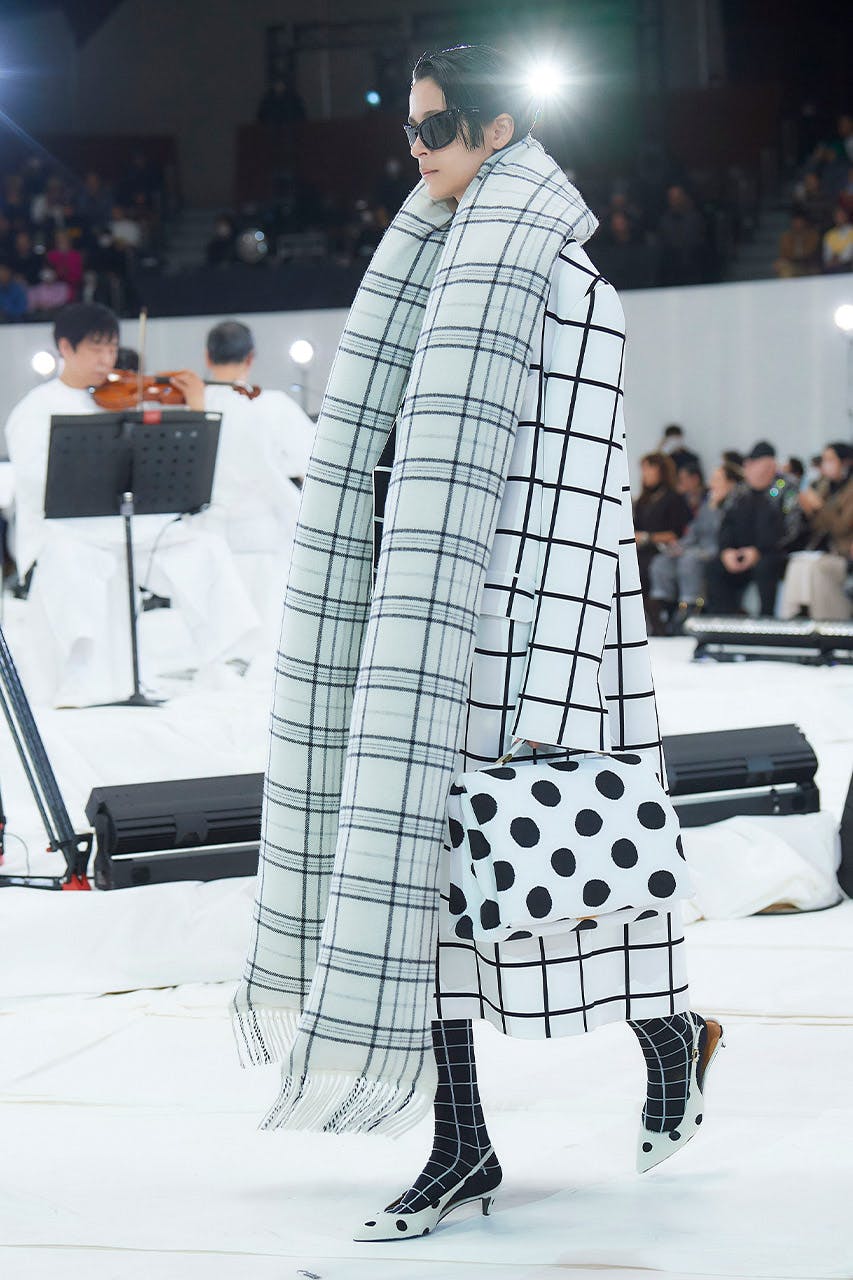 From everyday ensembles of knitwear (of course), leg wear, and outerwear, to more tailored, formal styles like blazers and shirting, FW23 was a lesson in how use both color and patterns effectively, a kinda staple for any Marni collection nowadays.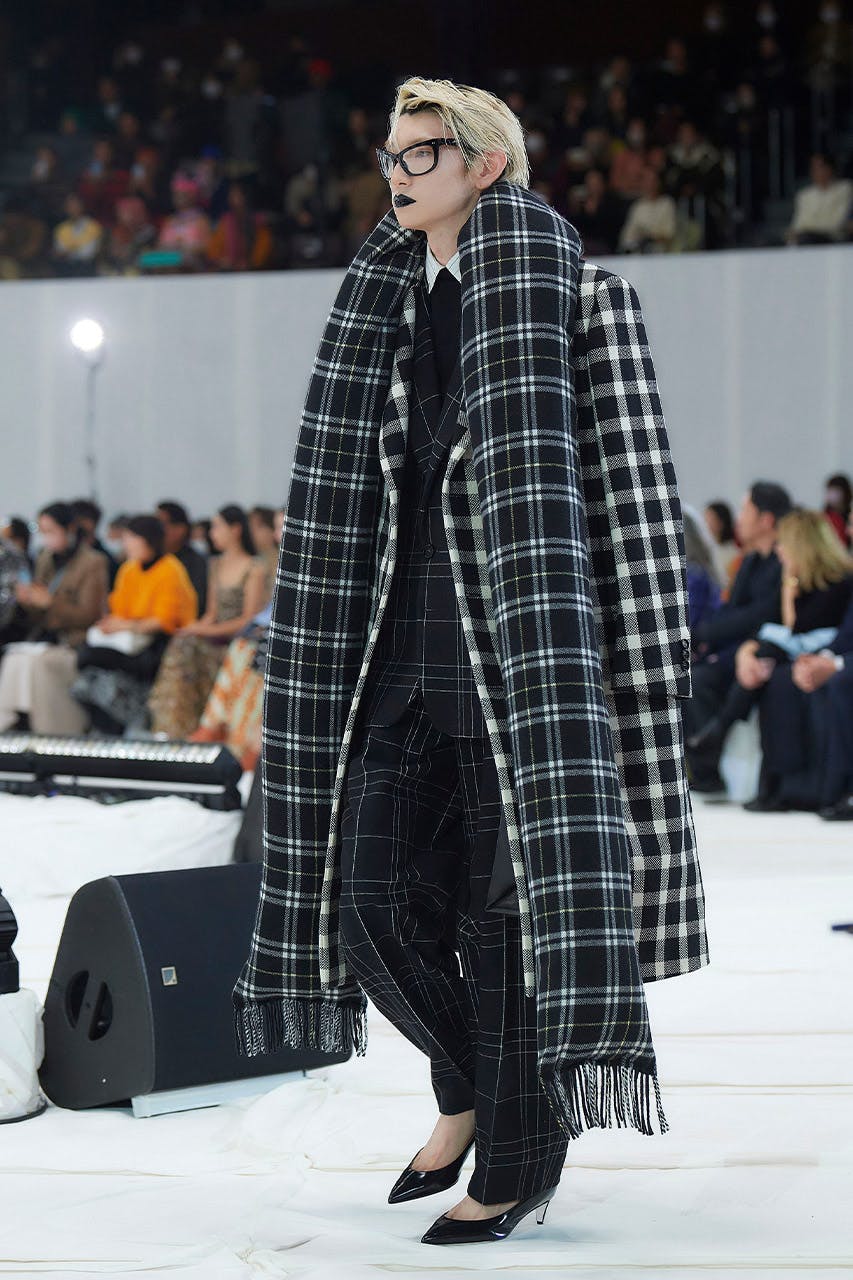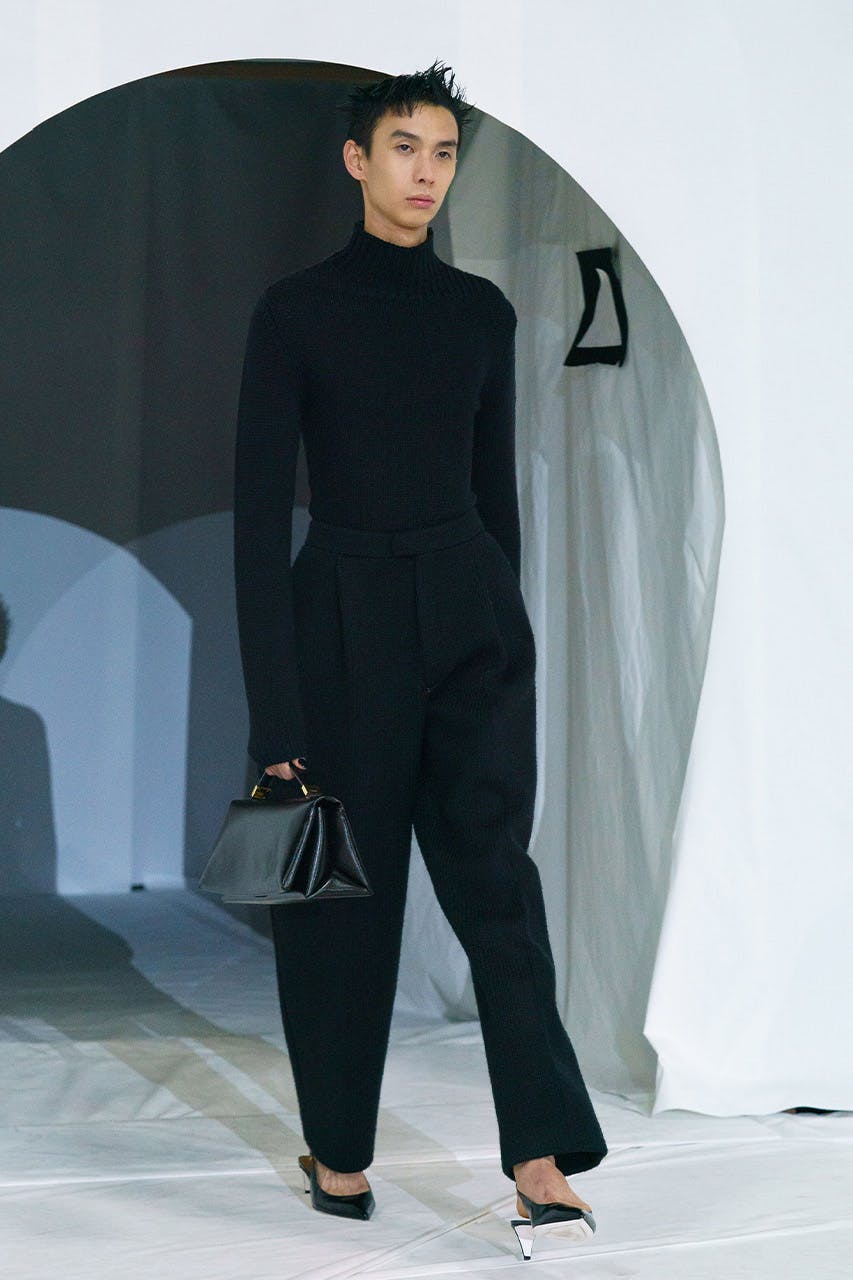 Showcased amidst a dramatic live orchestra and choir, the garments were presented atop a clean white backdrop which only enhanced each piece's vibrancy, and served as further proof of just how far Marni has come under Risso's tenure.
In truth, it's a level above what we've seen from the label in quite some time, and long may it continue.
Shop our favorite products