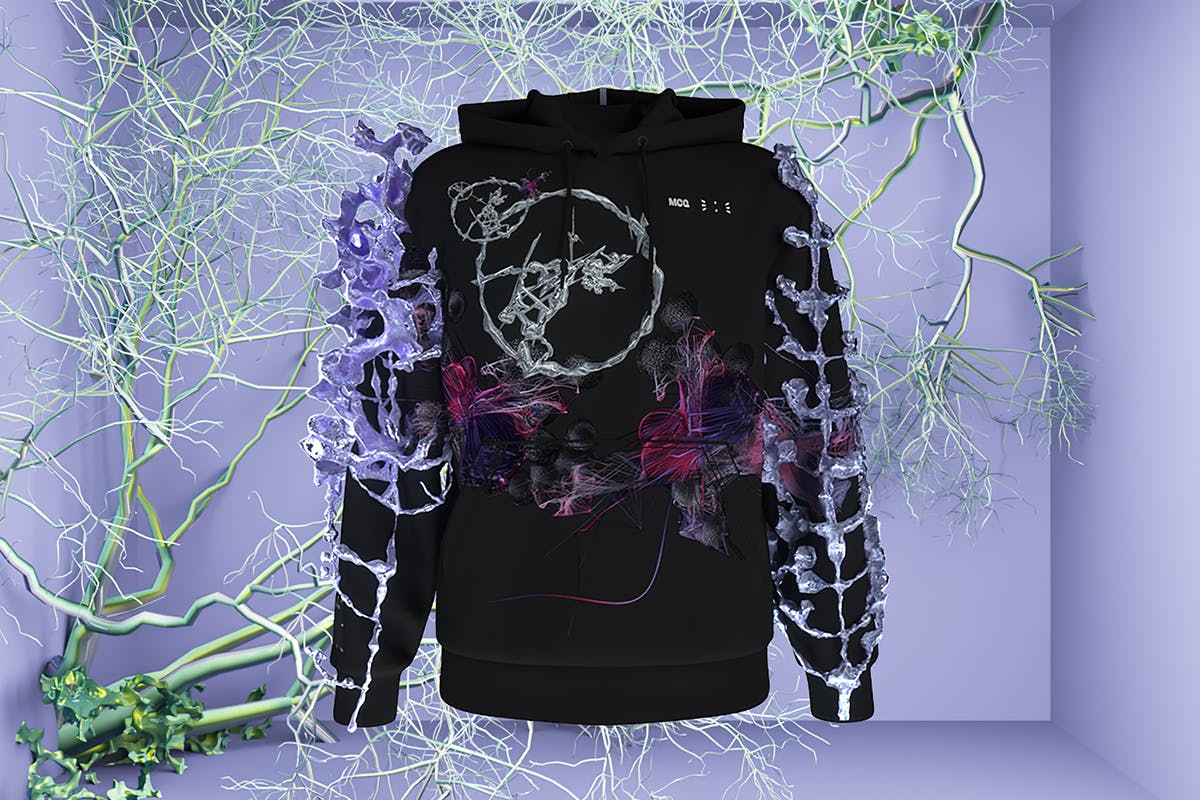 MCQ's utilization of blockchain technology to create a future-forward creative community continues with the launch of its first NFT collection.
As fashion's adoption of NFTs and the Metaverse continues to pulsate, some executing at pitch-perfect levels, such as the case of adidas and Bored Apes Yacht Club, and others missing the bar entirely in hopes of getting a piece of the pie, few have felt quite as natural as MCQ's upcoming Metaverse effort.
The foundation on which NFTs have been built, minted, sold, traded, and owned – blockchain, has been a center point of MCQ since its launch in 2021, following the dismantling of McQ by Alexander McQueen.
At its heart, the label is a technology-driven platform that encircles an ever-shifting creative collective, with each new creative cycle giving collaborators complete freedom of expression. Much like NFTs, each self-contained project feels distinctly unique yet part of a greater collective.
MCQ's inaugural NFT collection continues its blank canvas ethos, offering up a virtual space for musician Object Blue and 3D artist Natalia Podgórska to communicate the brand through their own design language.
With virtual garments from the permanent "Icon Zero" collection as their canvas, the two collaborators combined their artistry to create a virtual space full of visual and audible wonder – a journey on which you can embark thanks to the AR experience by the Institute of Digital Fashion.
The three-way creative collaboration comes in several parts; a digital t-shirt, hoodie, and an ultra-exclusive 1 of 1 digital and physical hoodie crafted by MCQ with an embedded NFC chip which allows the product to be registered via the brands own blockchain.
Each of the three NFTs will be available from 7pm GMT on January 21 via the fashion NFT platform, THE DEMATERIALISED. Once the collection goes live, you'll be able to access the AR experience via MCQ's Instagram.