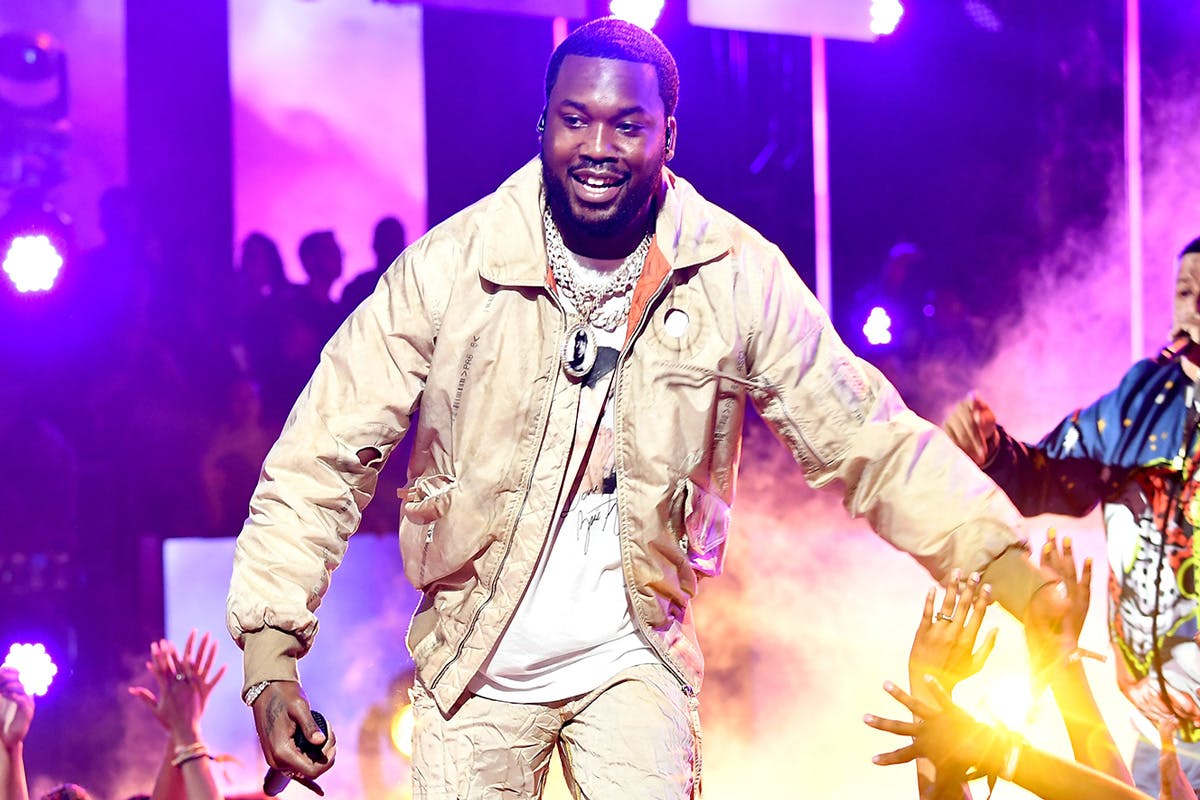 Meek Mill's decade-long legal battle has finally reached its end. This morning, the Philadelphia rapper plead guilty to possessing a firearm without a license.
NBC Philadelphia reports that "all other charges were dropped in what had become a decadelong legal battle that garnered national attention and became a symbol for criminal justice reform." In the intervening years since his 2008 misdemeanor gun charge, Meek has become an increasingly vocal advocate for prison reform.
Last year, the rapper penned a letter in the New York Times in which he wrote, "Like many who are currently incarcerated, I was the victim of a miscarriage of justice — carried out by an untruthful officer, as determined by the Philadelphia District Attorney's office, and an unfair judge." He spent two years in prison in relation to the case. He initially served a year and was subsequently reincarcerate on travel violations and painkiller use.
"I know this has been a long road for you and hopefully this will be the end of it," Judge Leon Tucker told the rapper this morning.
According to NBC, Meek left the courtroom in a Hawaiian shirt to the Rocky theme song.