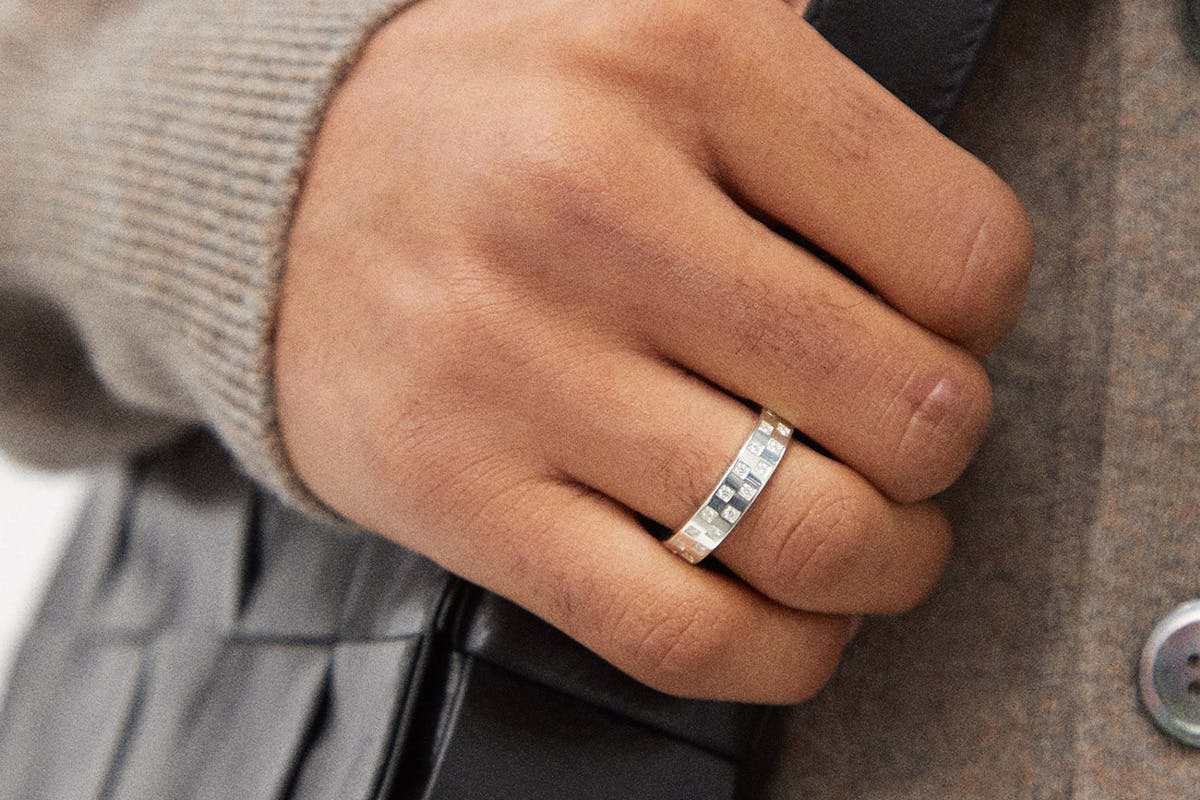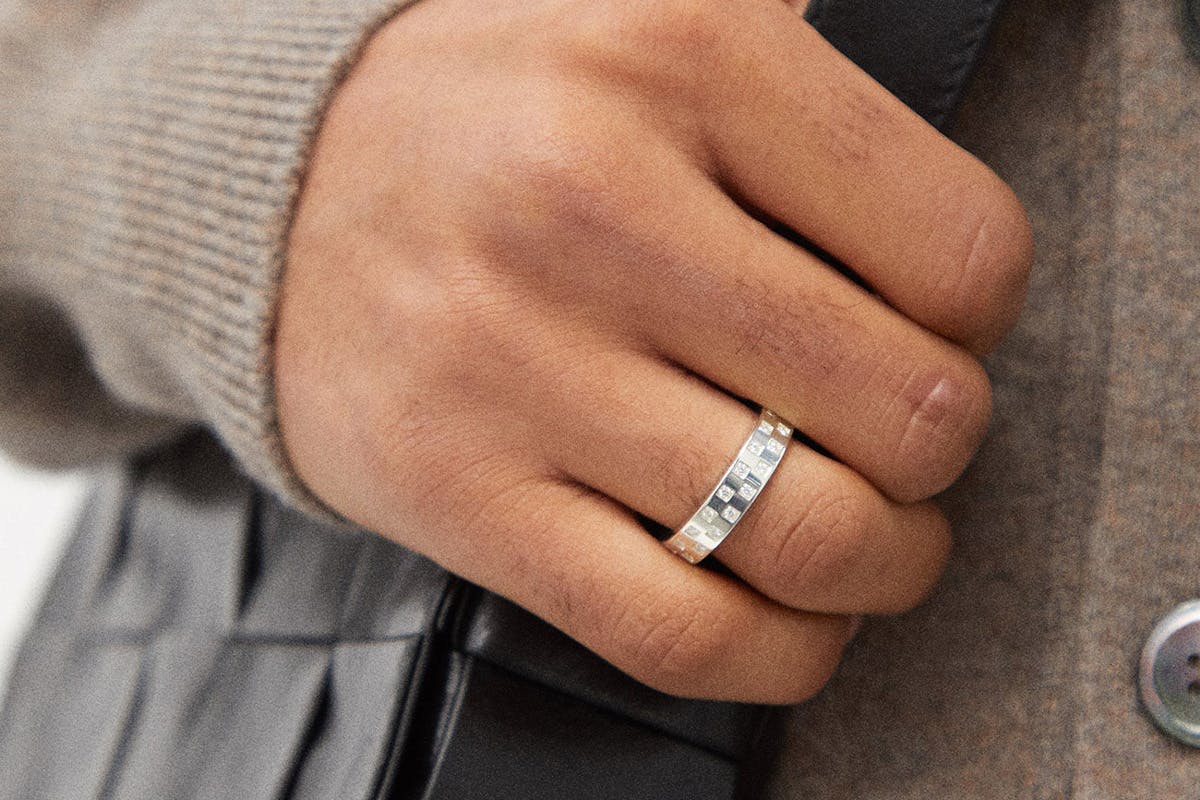 When it comes to jewelry, we're usually singing the praises of minimal styles. Basic sterling silver jewelry and gold accessories can go a long way in taking your fits to the next level without dominating them. But, there's something to be said for all-out drama, too. We're talking iced-out jewelry that throws caution to the wind in favor of excess.
Sure, you can rack up some serious price tags when on the hunt for diamond rings and necklaces, but there are ways to get the look without needing to apply for a mortgage.
In our selection, we've got men's diamond jewelry by Le Gramme, Repossi, and more which looks to real diamonds, sapphires, and 18K gold for its shine — with price tags to match. Next to them, though, you'll also find pieces by Numbering, Hatton Labs, and more which opt for crystals or similar to offer sparkling accessories without four-or-more-digit prices.
Shop the best men's diamond jewelry below.
Numbering Gold Tennis Bracelet
Loud jewelry is not everyone's cup of tea. Sometimes the daintier the jewel, the brighter it shimmers. This Korea-based brand keeps it minimal with a delicate 14k gold-plated silver tennis bracelet featuring some multicolored crystals. Plus, it's 50 percent off, so grab one before they're gone.
Bleue Burnham Gold Sapphire Ring
Bleue Burnham likes to teach us how to mix elegance and fun. An eclectic mix with seven multicolored sapphires wrapped around 9k gold might be the formula for the ring of our dreams.
Sydney Evan Mano Cornuto Pendant
With its unique touch of humor, Sydney Evans preaches love and positivity through its motifs. Hanging by a delicate chain, the hand-shaped pendant with encrusted diamonds in its center is perfectly crafted to admire.
VEERT Onyx Necklace
We're seeing rosary-style beads popping up more and more in popular culture, with names like Victoria de Angelis leading the charge. VEERT presents the perfect place for you to make the trend your own.
Repossi Black Diamond Hoop Earring
Black gold is probably what your jewelry box is missing. Repossi brings some boldness in a single earring paved with diamonds along the hoop. Deep charcoal-colored, this is ideal for every gothcore enthusiast.
Yvonne Leon Leopard Diamond Earring Set
Your face isn't symmetrical, so your earrings don't need to be either. Yvonne Leon stands by this with a mix-and-match pair. With one side wrapped in diamonds and the other in plain aquamarine, it remains simple while playful. Depending on your mood, you can even go all out with the detachable leopard pendant.
Le Gramme Diamond Silver Cable Bracelet
Minimal bracelets are a must in everyone's life. Le Gramme's take on industrial design is always exquisite. This silver cable bracelet with minimal diamond detailing on the screw lock is destined to shine on your wrist.
Tom Wood Diamond Ring
Some might be a bit skeptical about mixing gold and silver. Tom Wood knows how to get you out of your comfort zone with this two-tone ring, adding an eye-catching black diamond embellishment to the center for a bit of chunkiness.
Hatton Labs Emerald Necklace
Emerald crystals might not only be grandma's fave, now they're yours too! The thin silver chain keeps it simple, turning all eyes to the chunky pendant. The vintage-looking pendant is made to hypnotize.
Le Gramme Diamond Silver Ring
Checkered motifs are a classic, rarely seen on jewelry, though. Le Gramme manages to make this diamond-adorned ring as beautiful as it is versatile. This is your call for some refined subtlety in your collection.
Want to keep browsing? Head to the Highsnobiety Shop for more products that we love. Highsnobiety has affiliate marketing partnerships, which means we may receive a commission from your purchase.