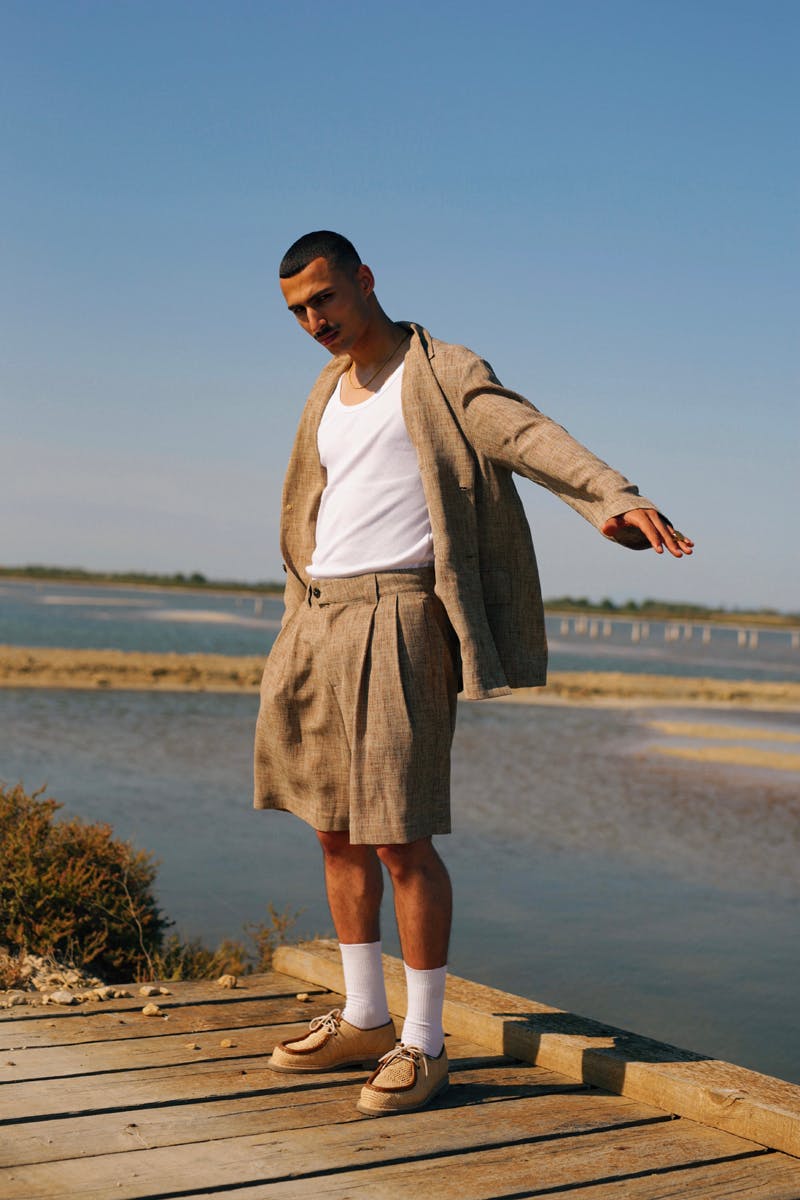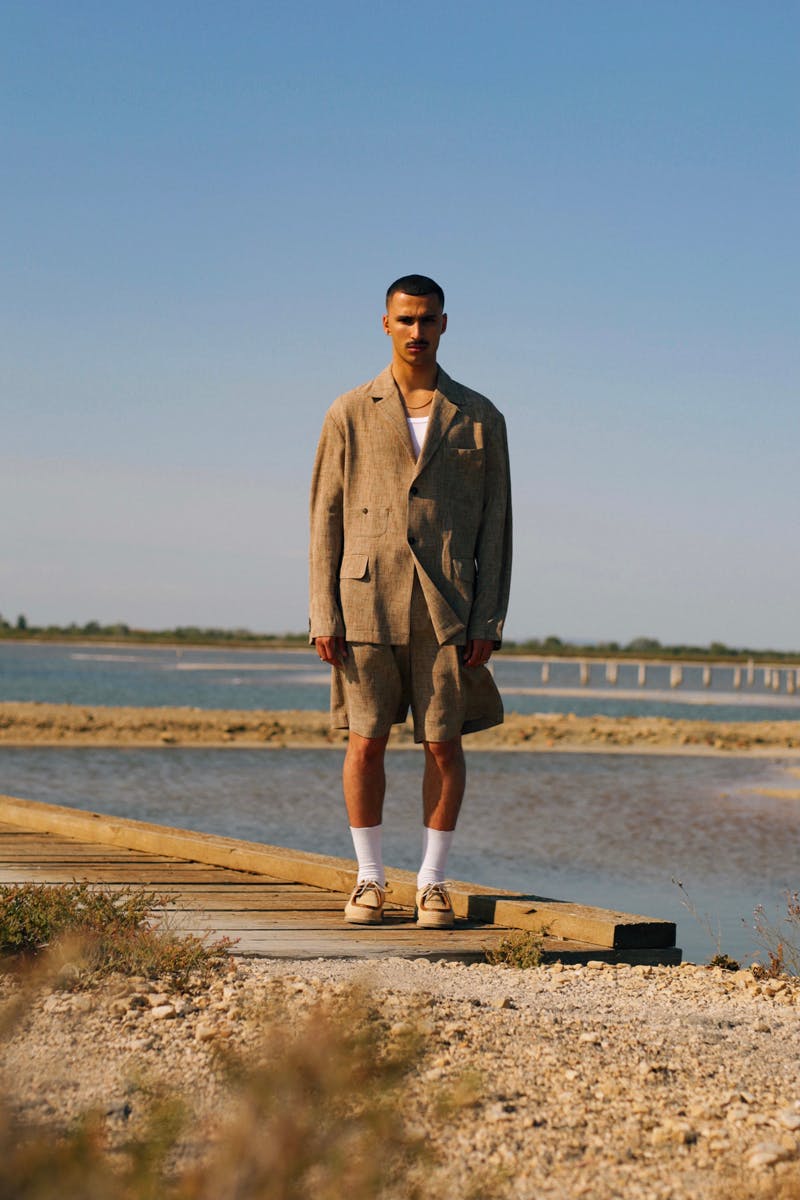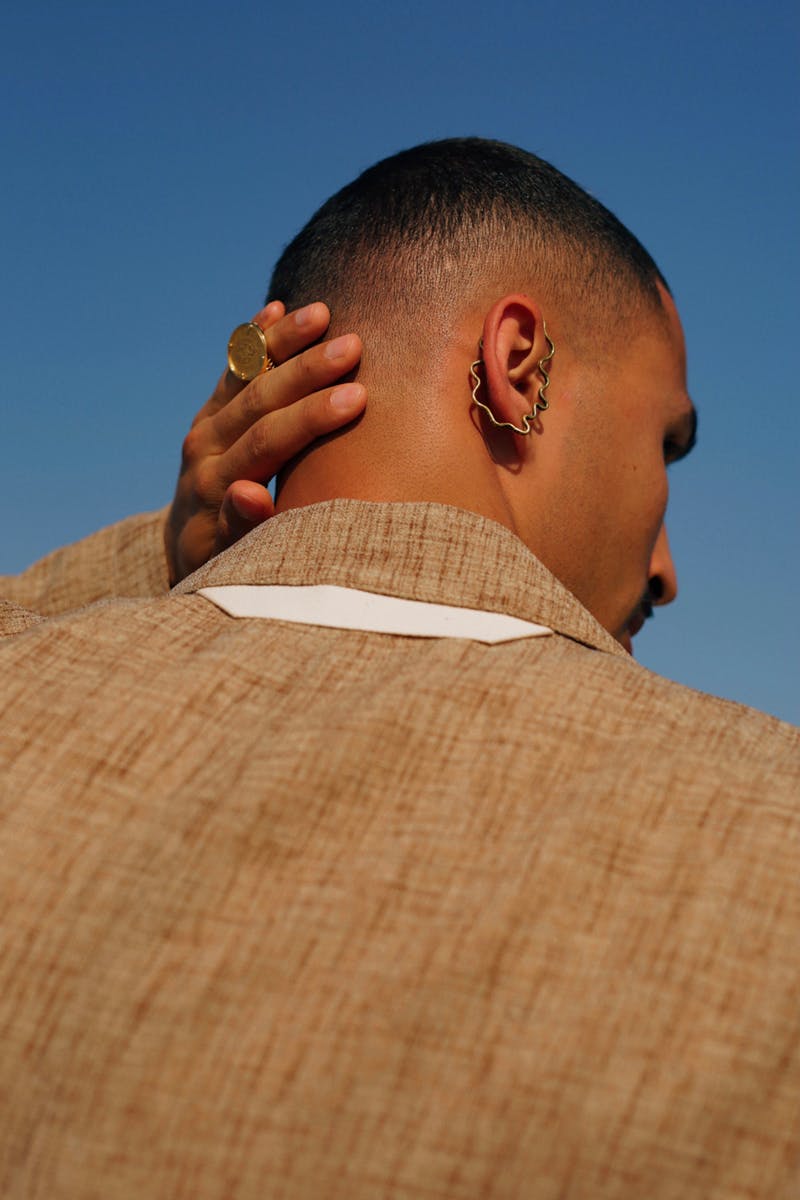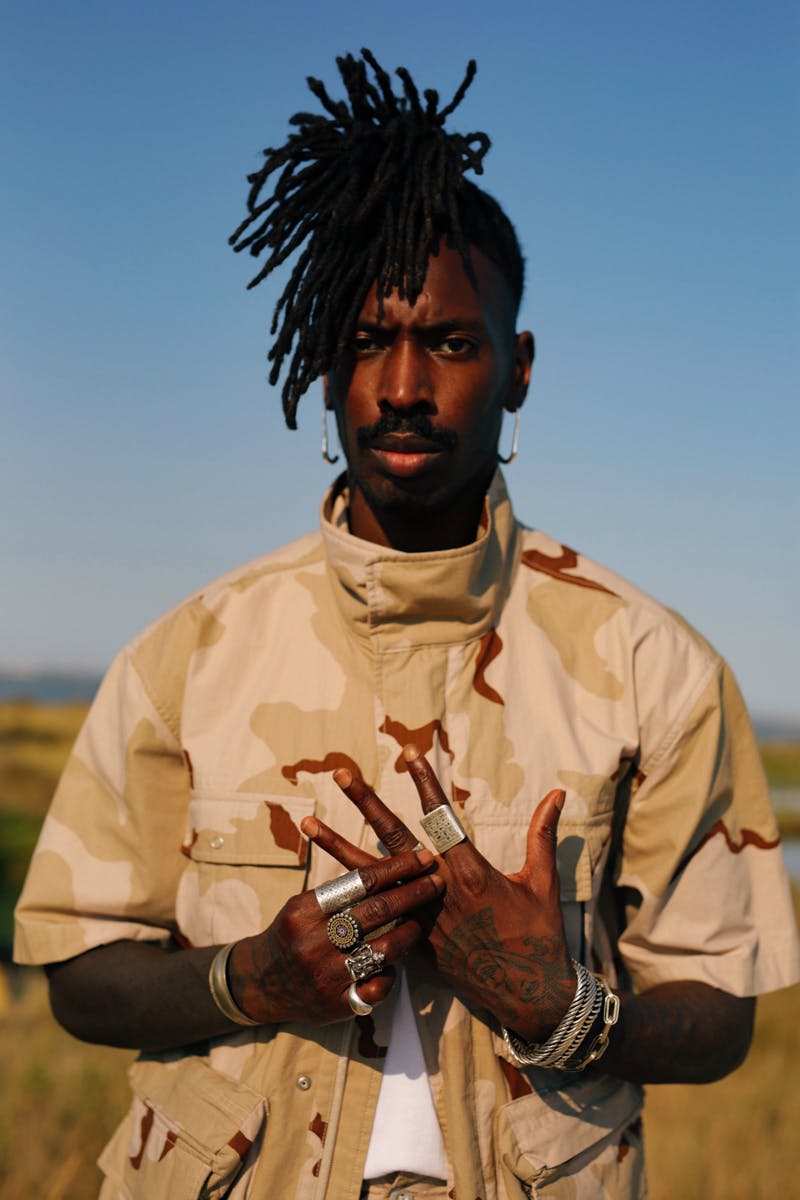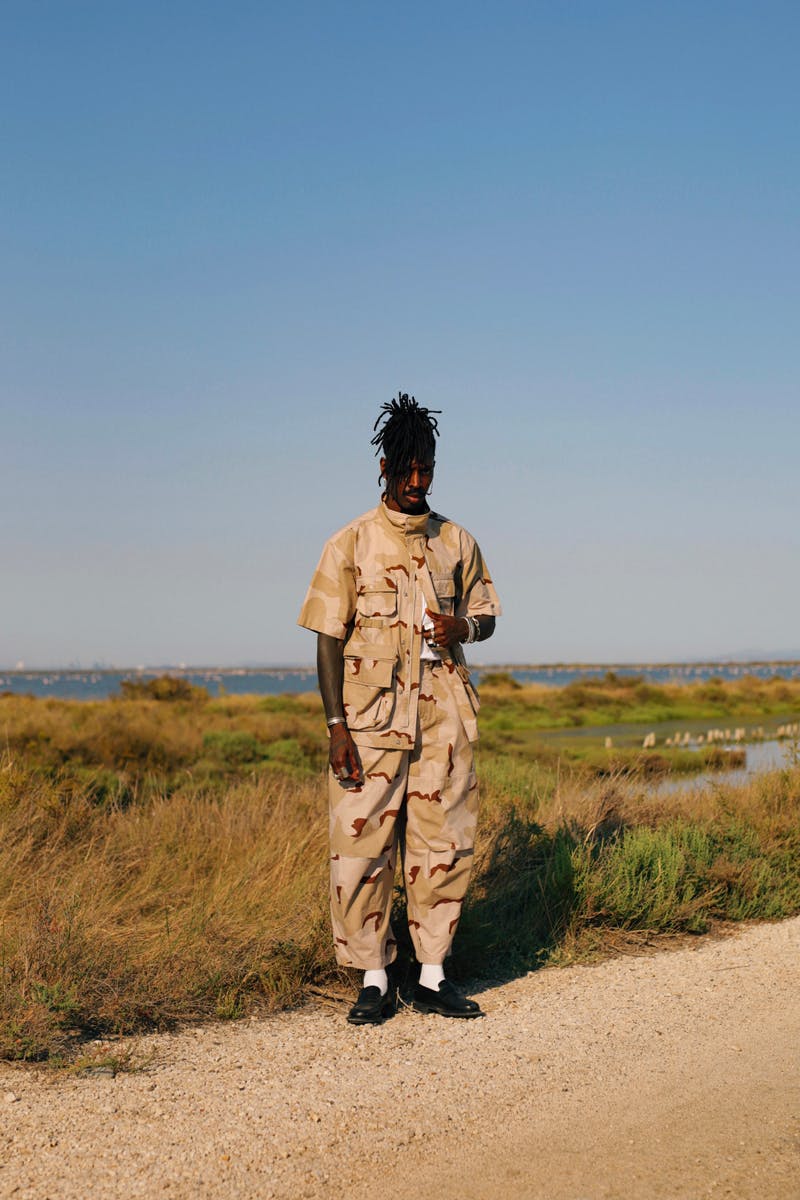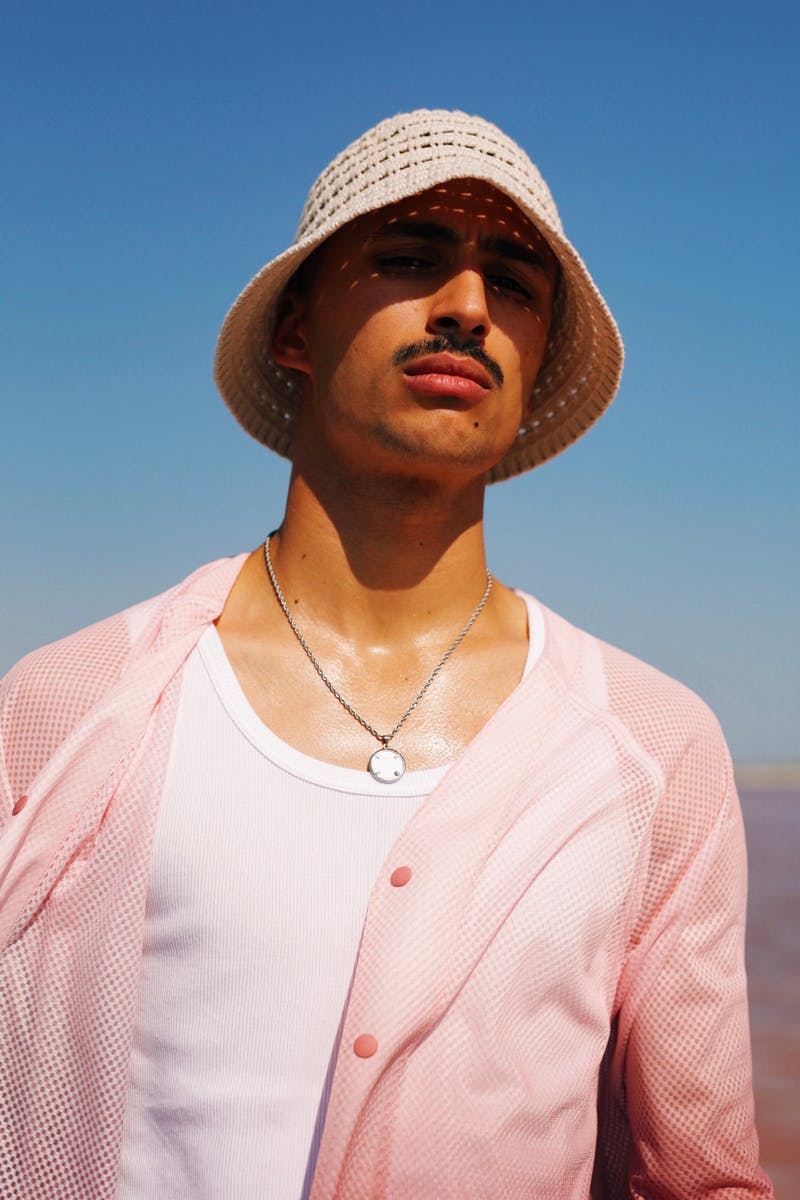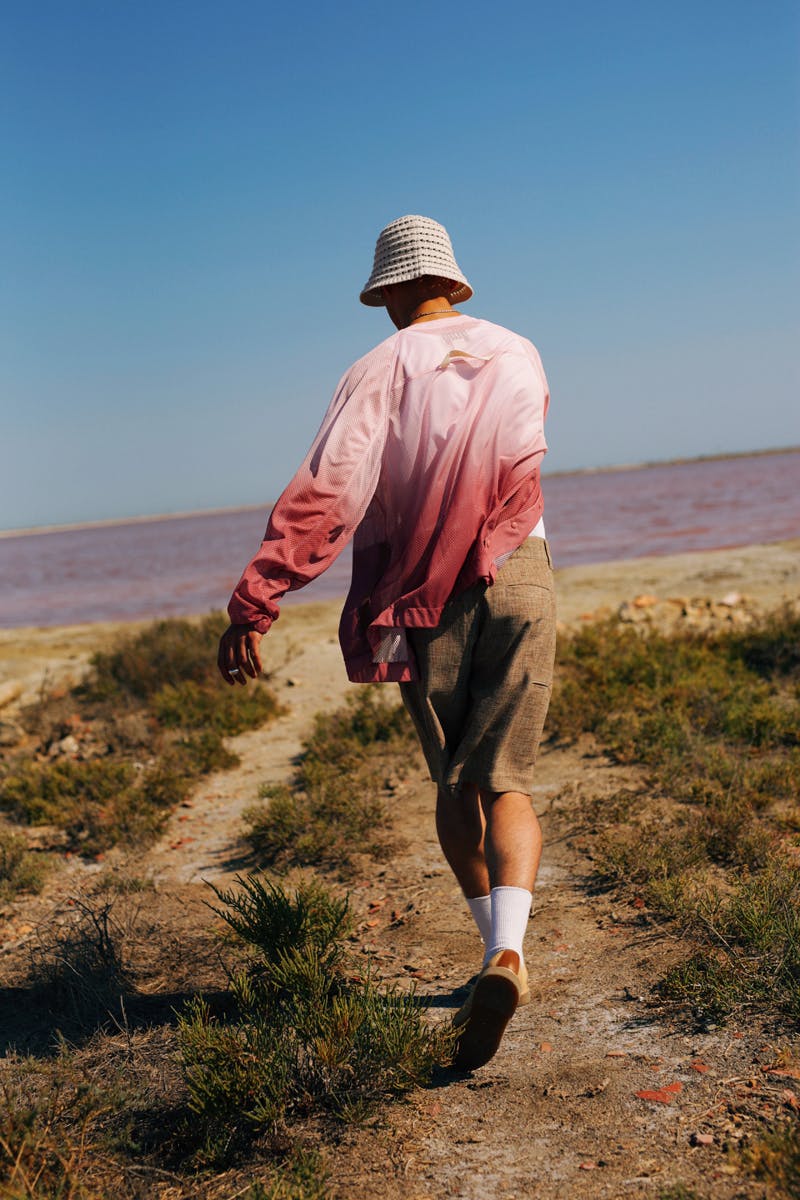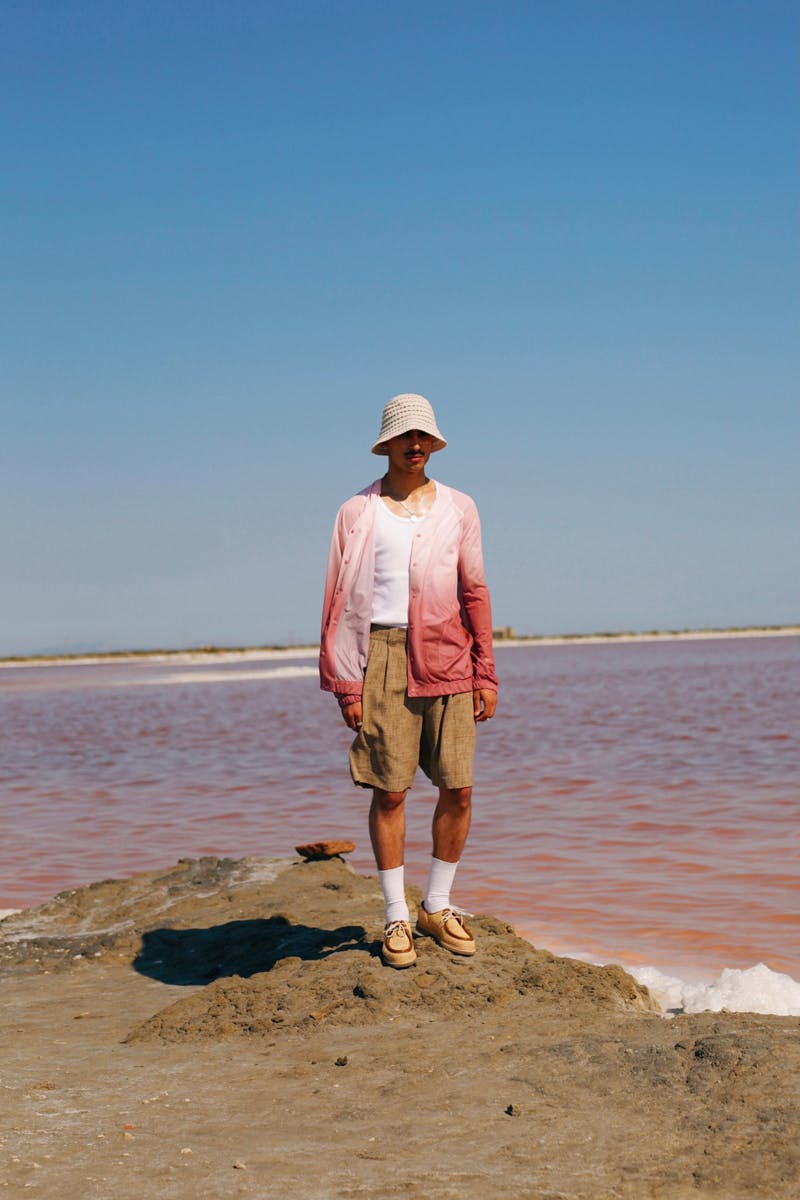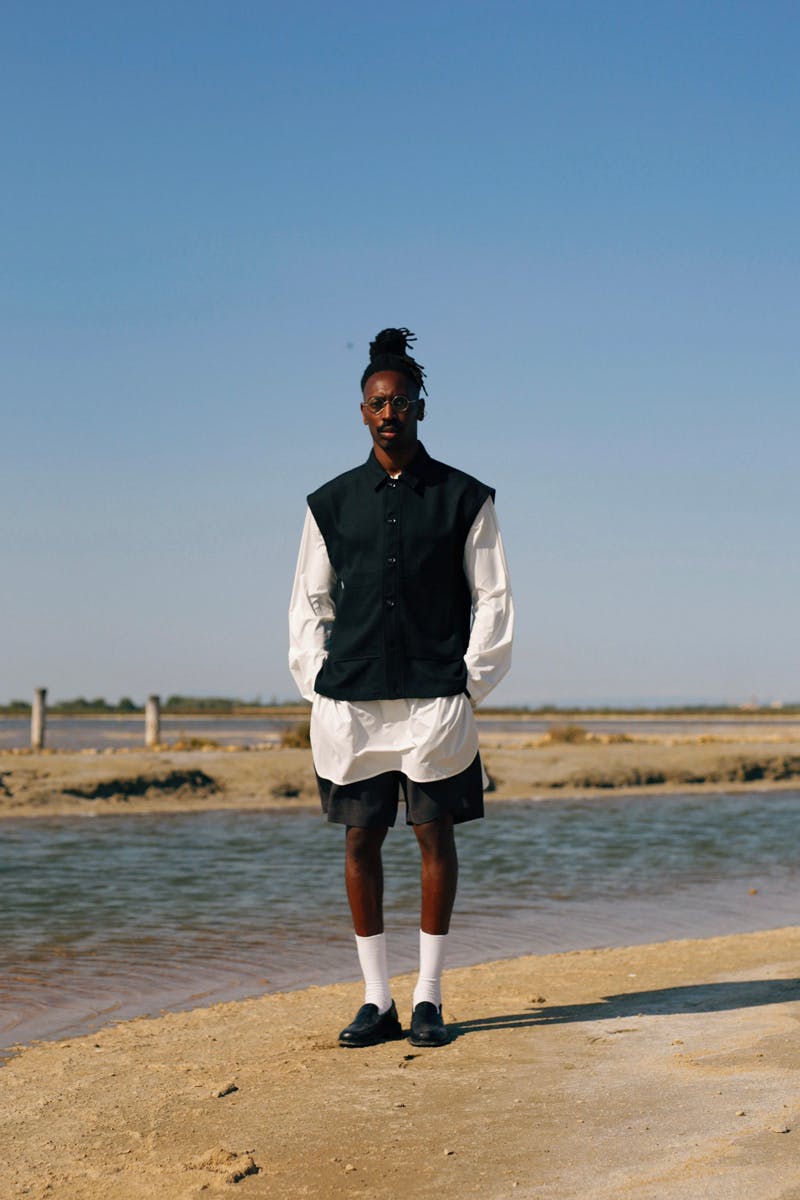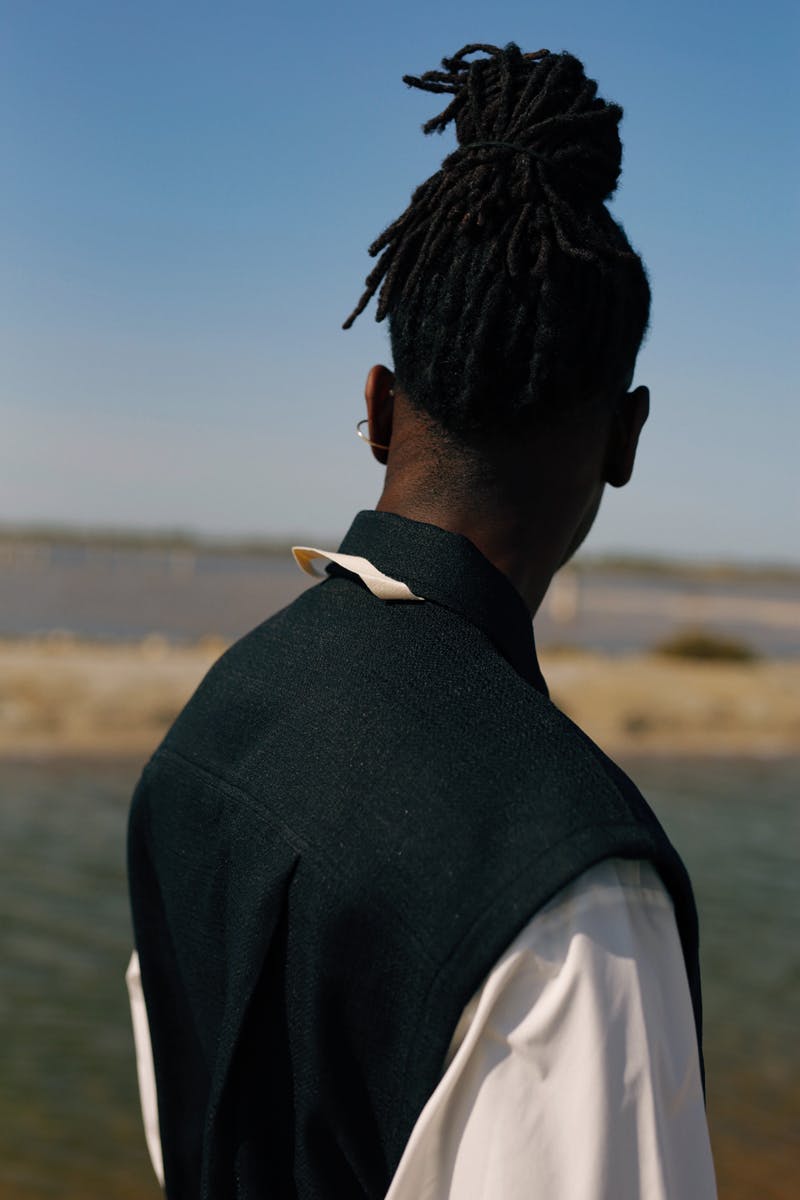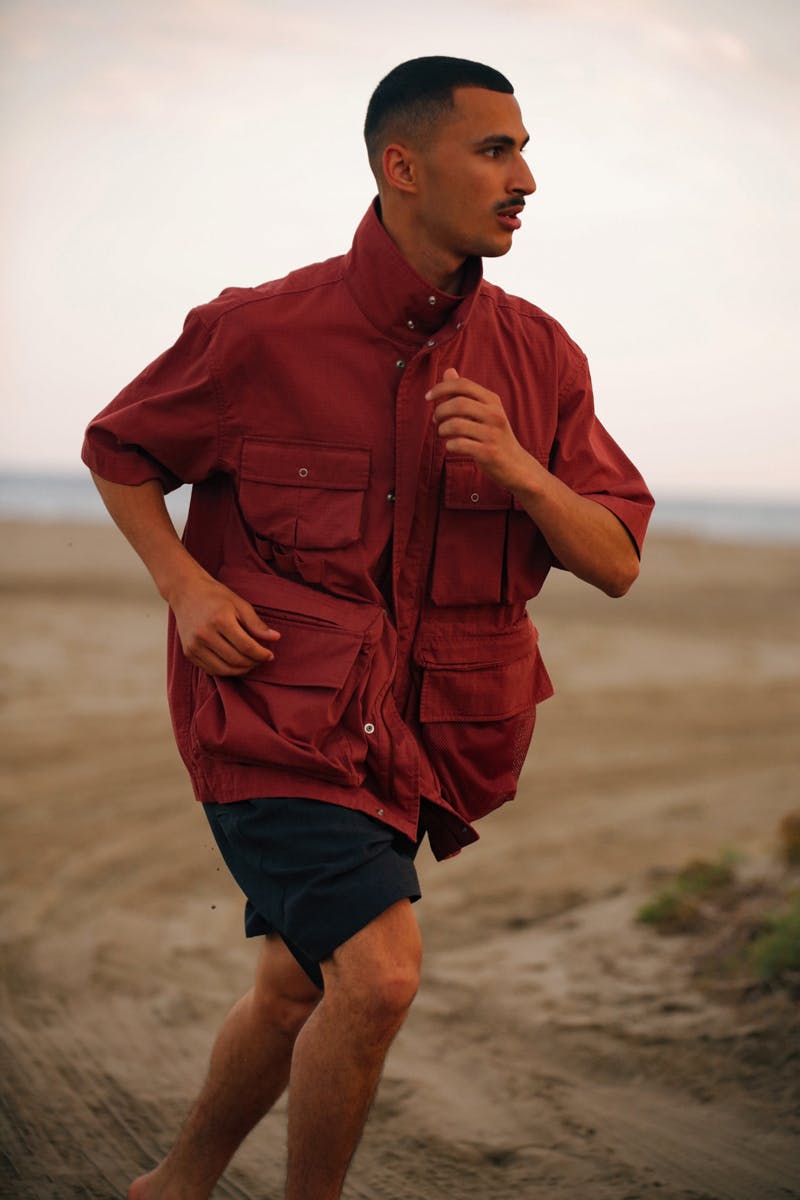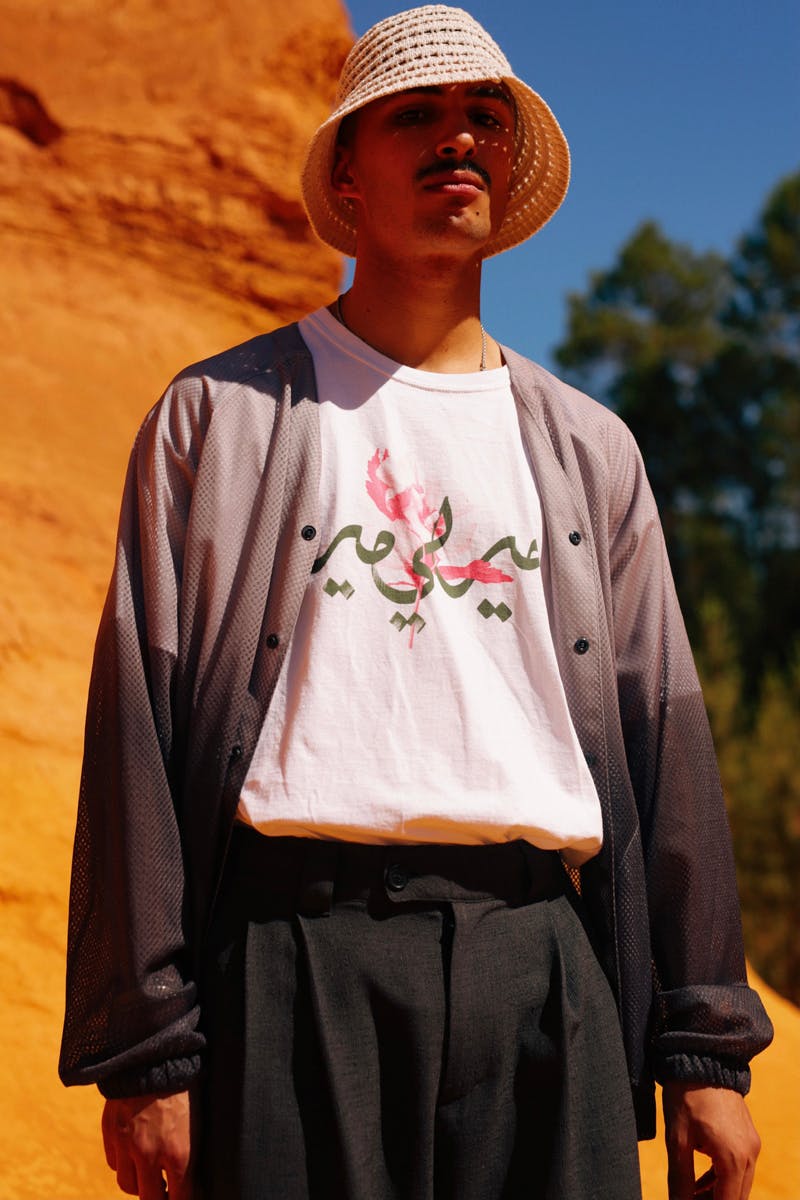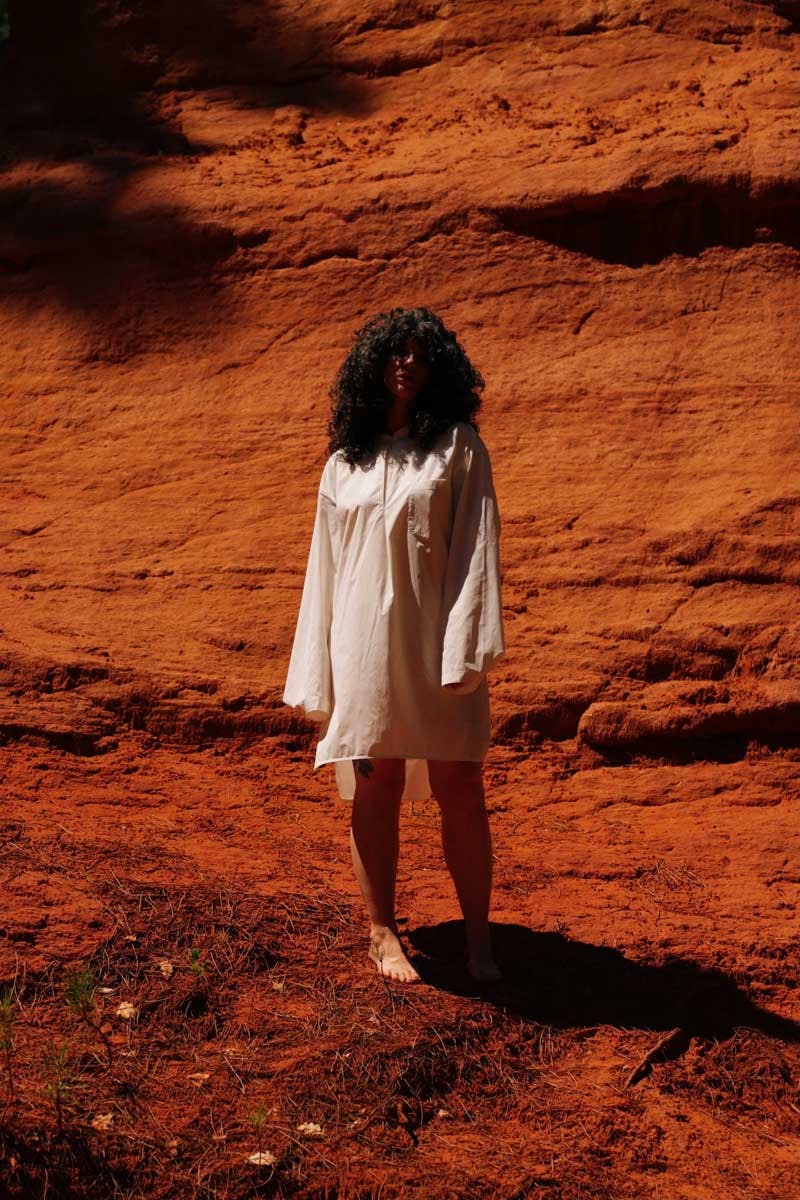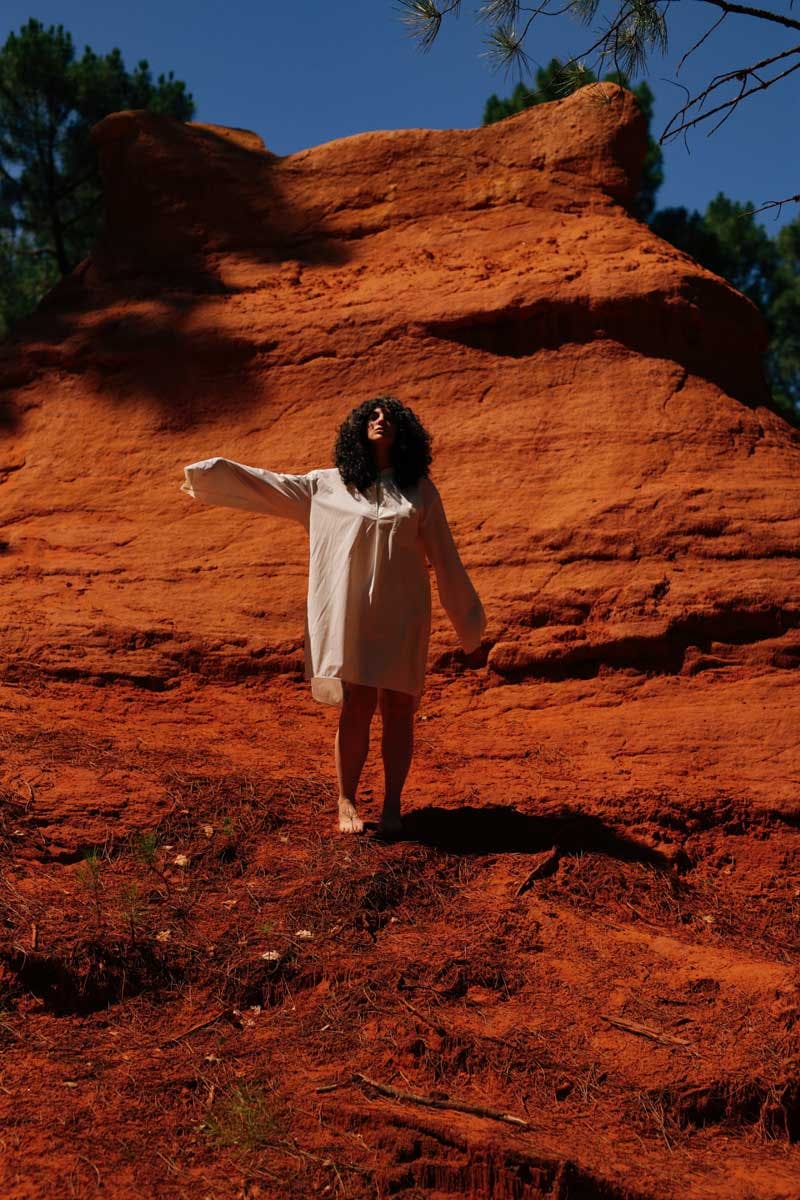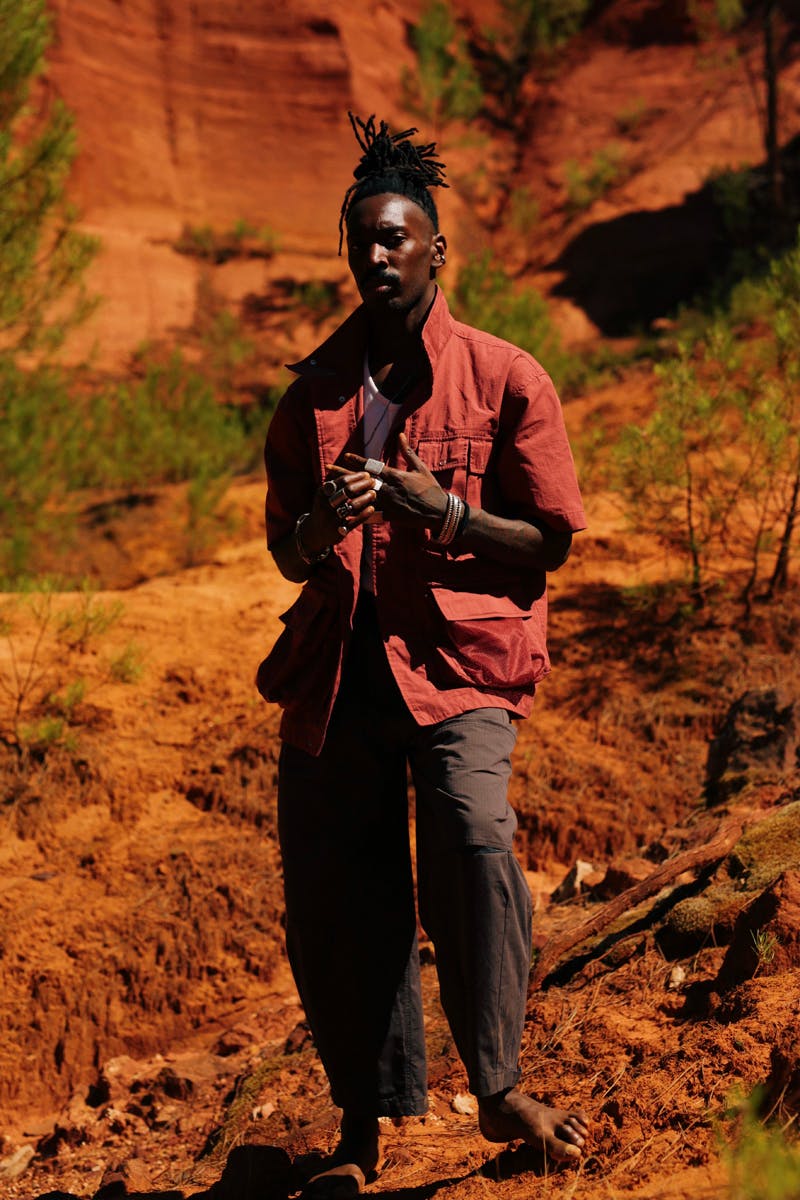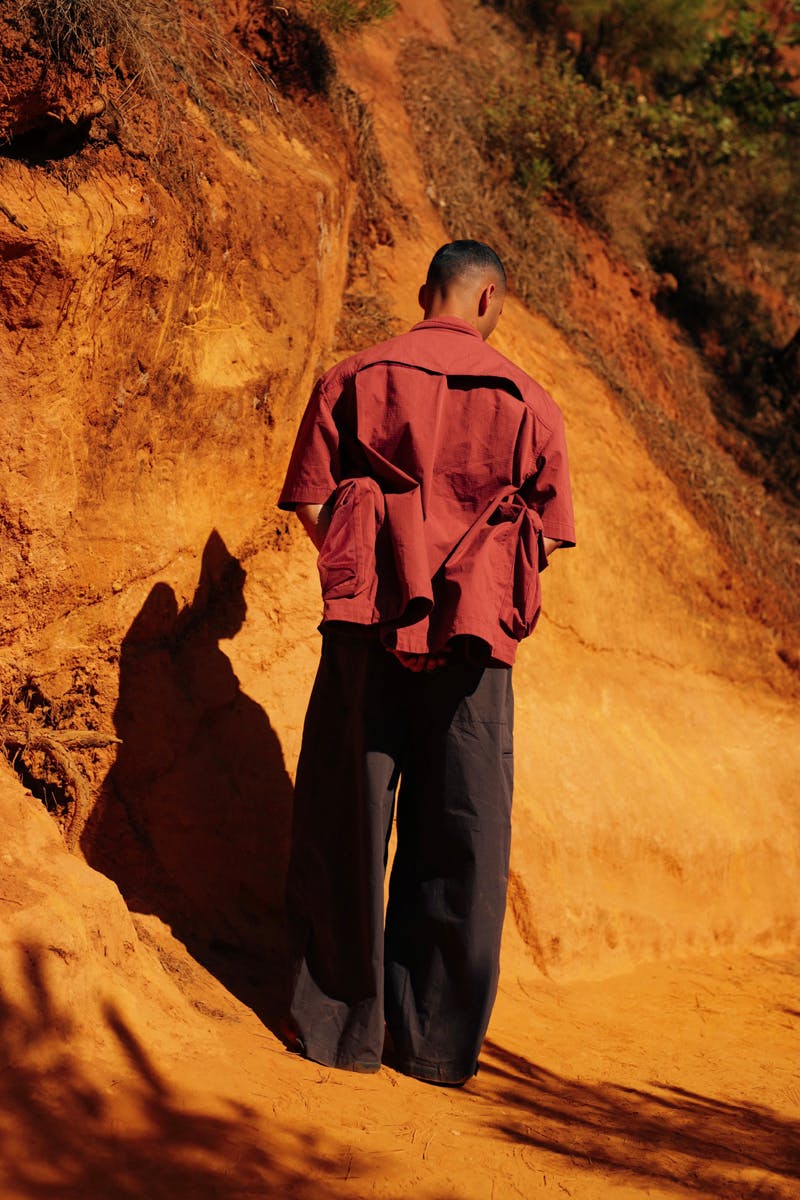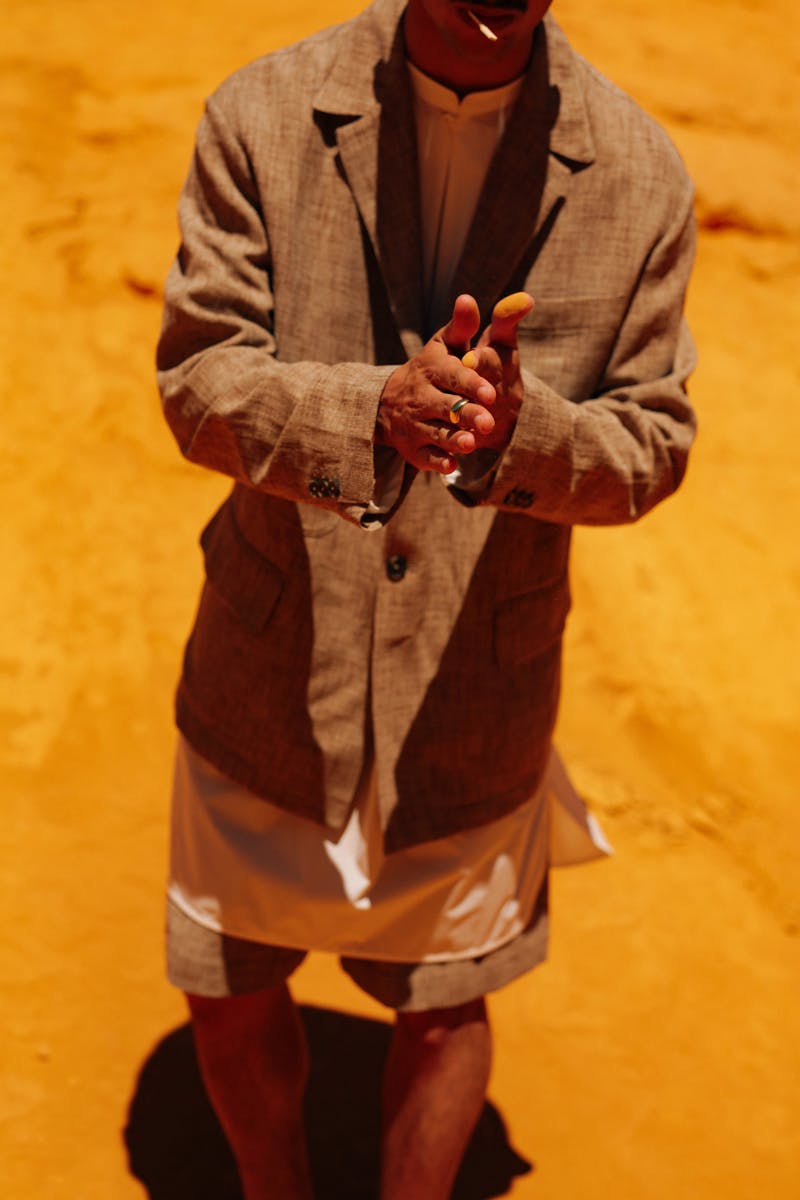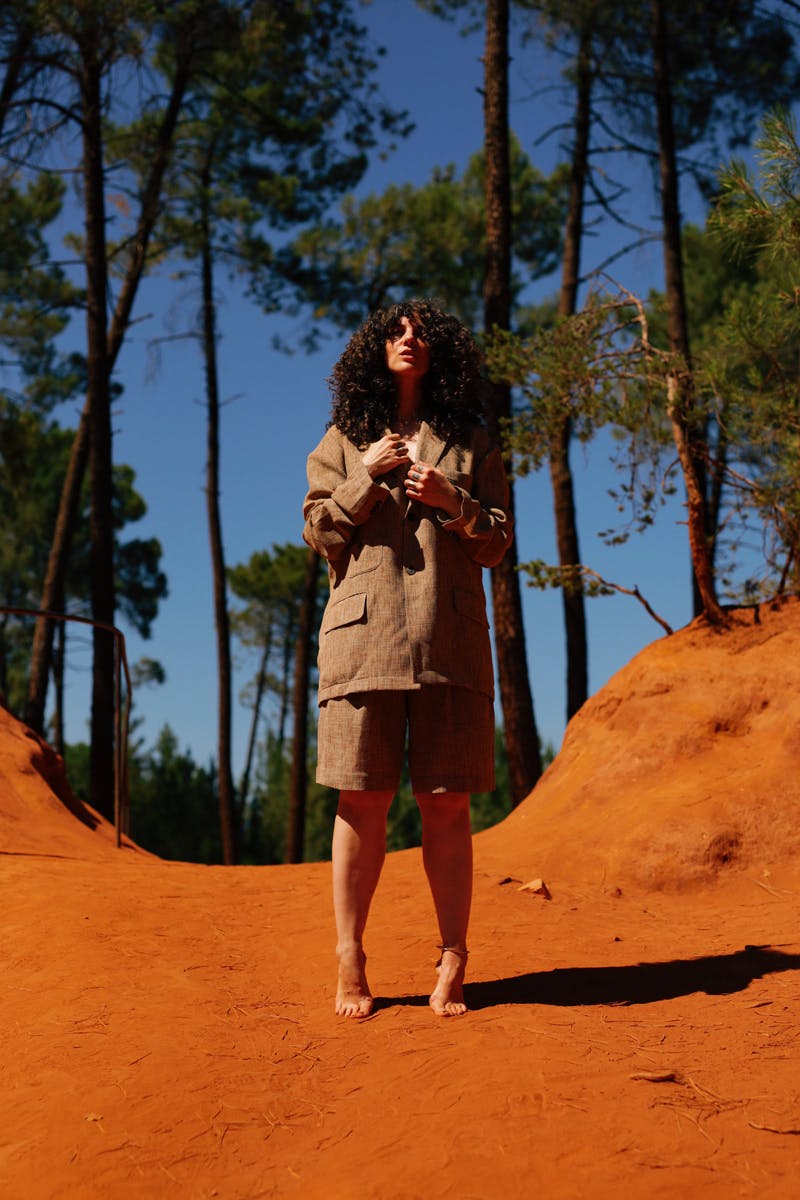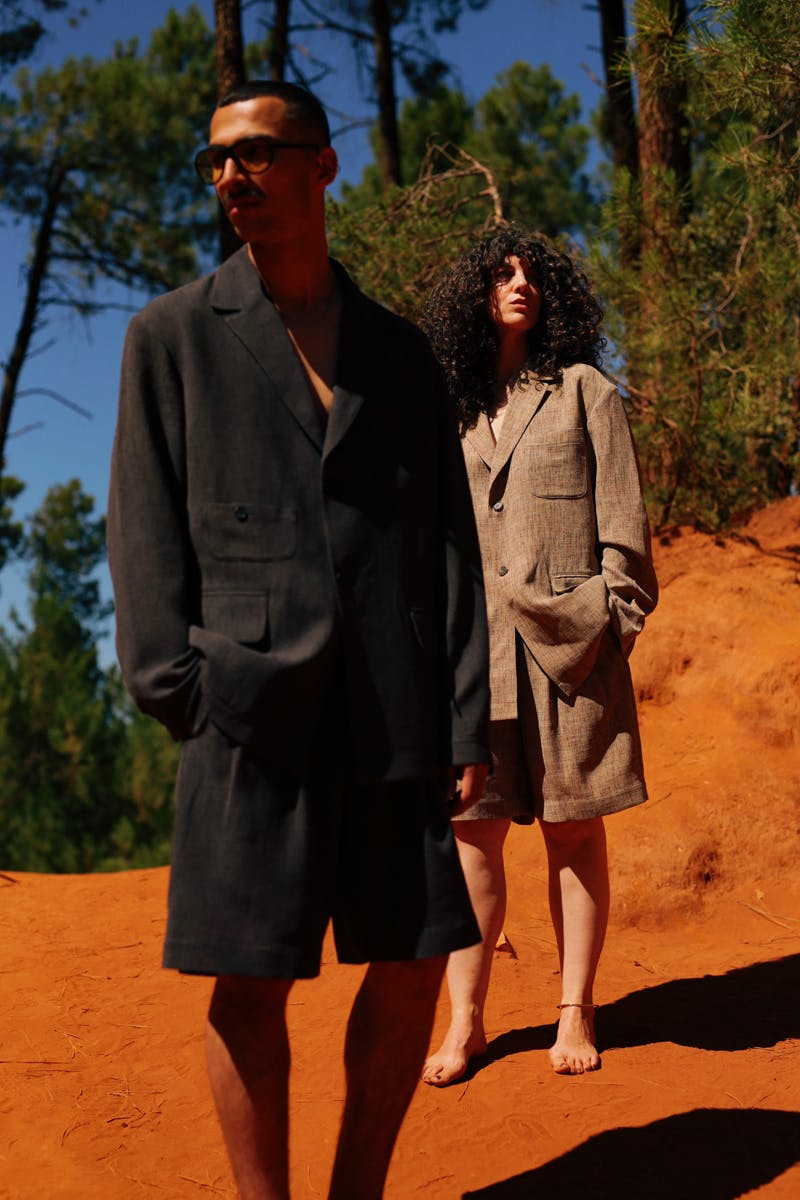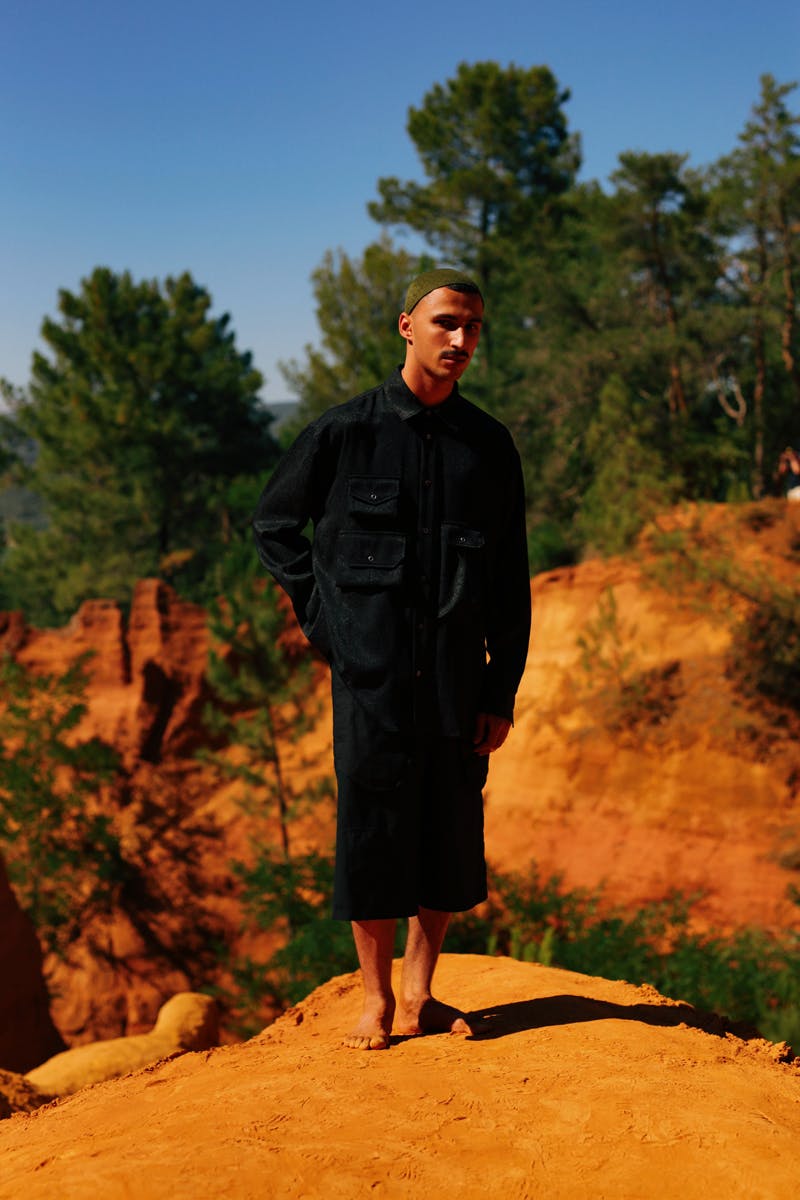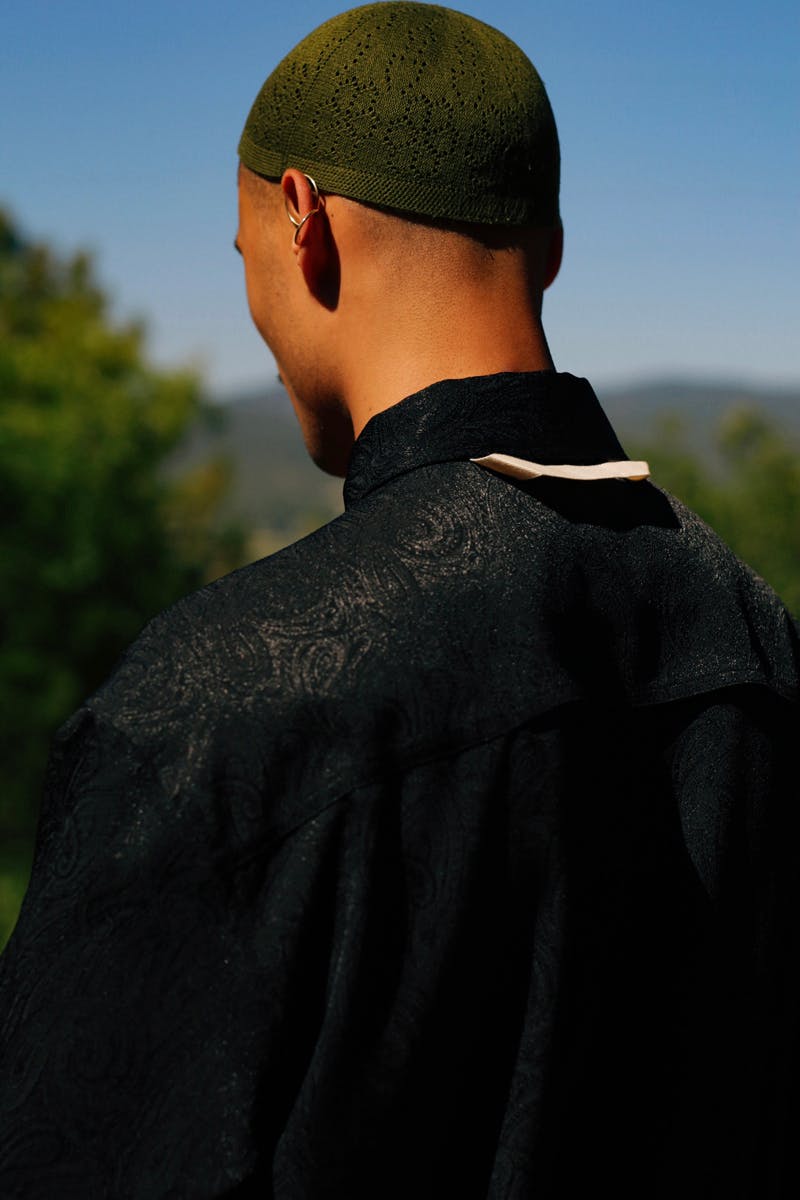 If you don't have a hunger to continue uncovering the amazing young labels that pop up across the globe every year, you're fashioning wrong. Sorry, I don't make the rules. Just let Merely Made scratch that itch for you, it'll be alright.
Based in Korea but available internationally on Merely Made's website, the brand has developed a small but dedicated fan base across the globe who crave its approachably relaxed cuts and intelligent updates to classic menswear garments.
Take, for instance, Merely Made's signature overshirts: for Spring/Summer 2022, "Desert Rose," they're cut with both long and short sleeves and fitted with wide armholes, countless fishing-inspired cargo pockets, stand collars, umbrella yokes, and a double zipper for an adjustable fit.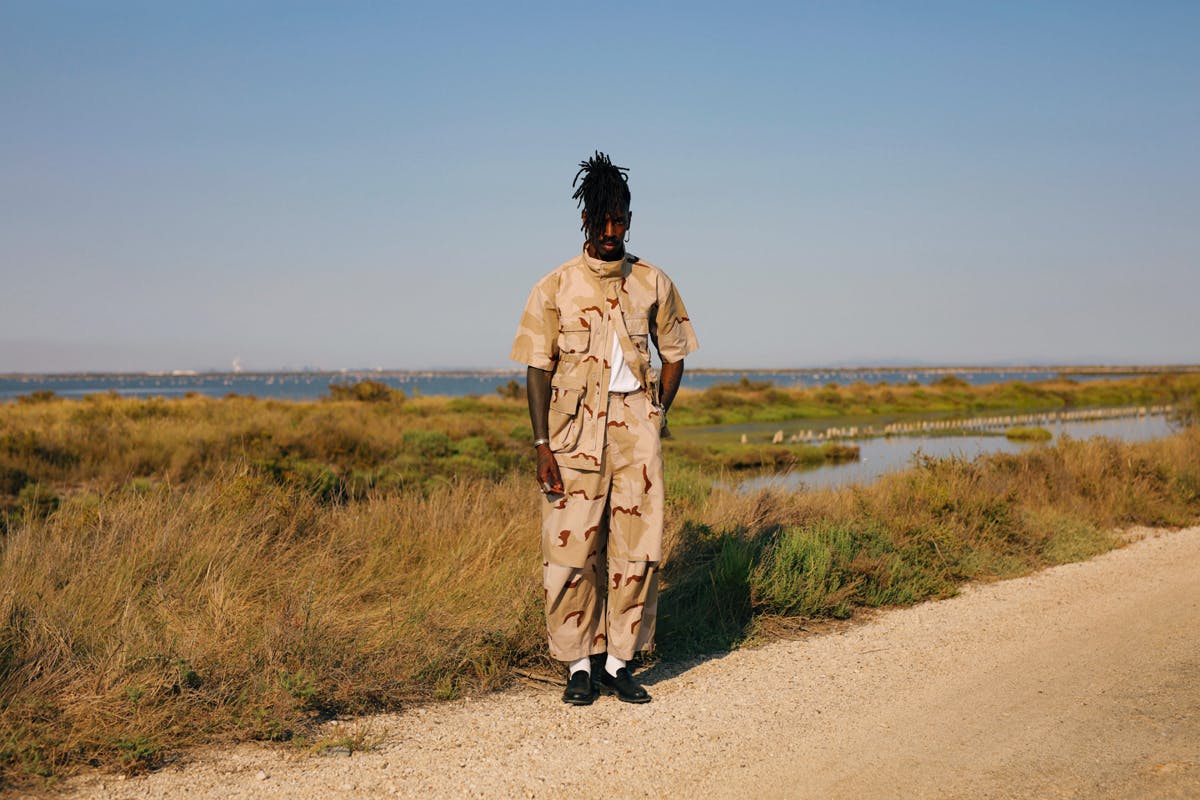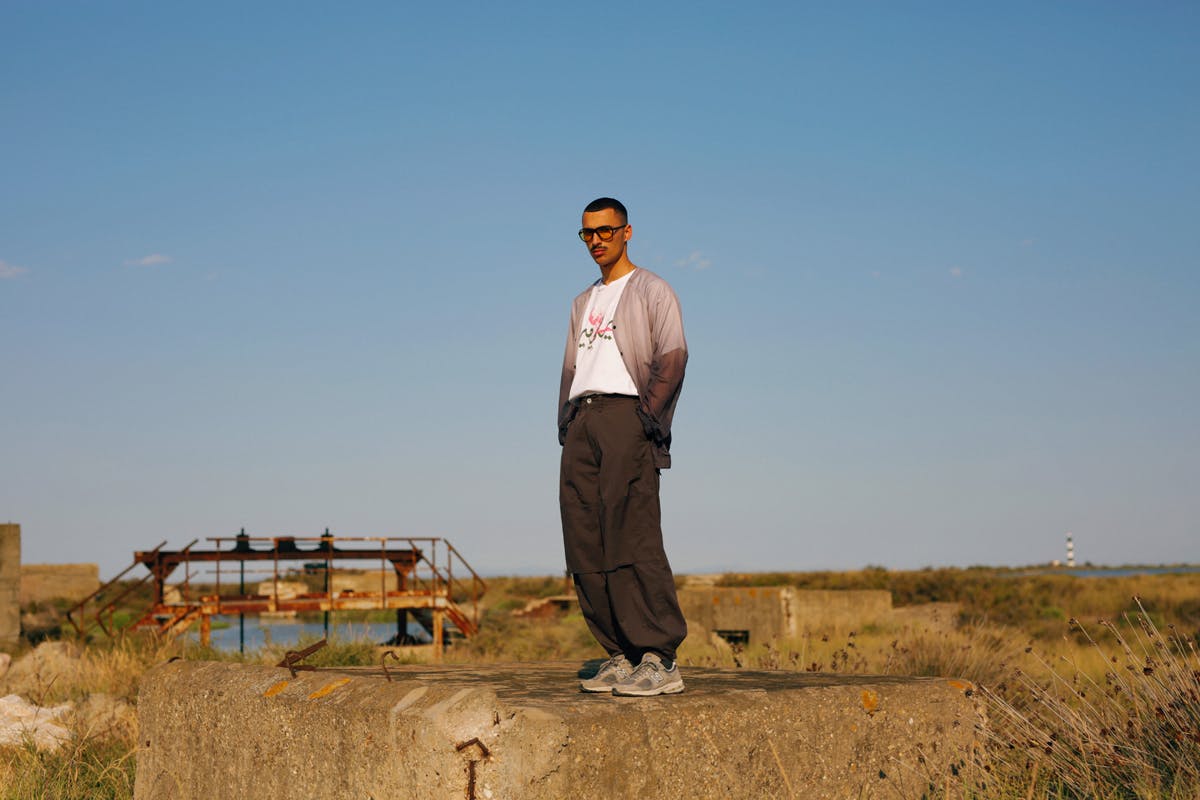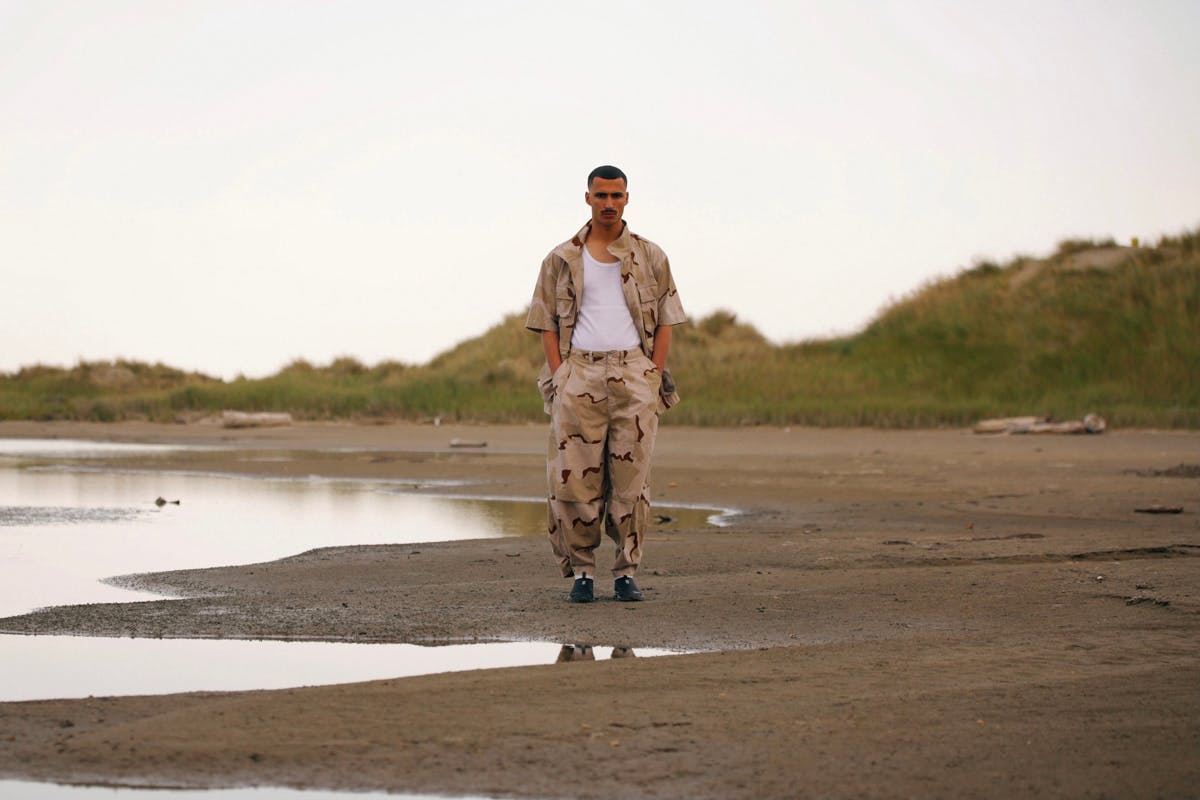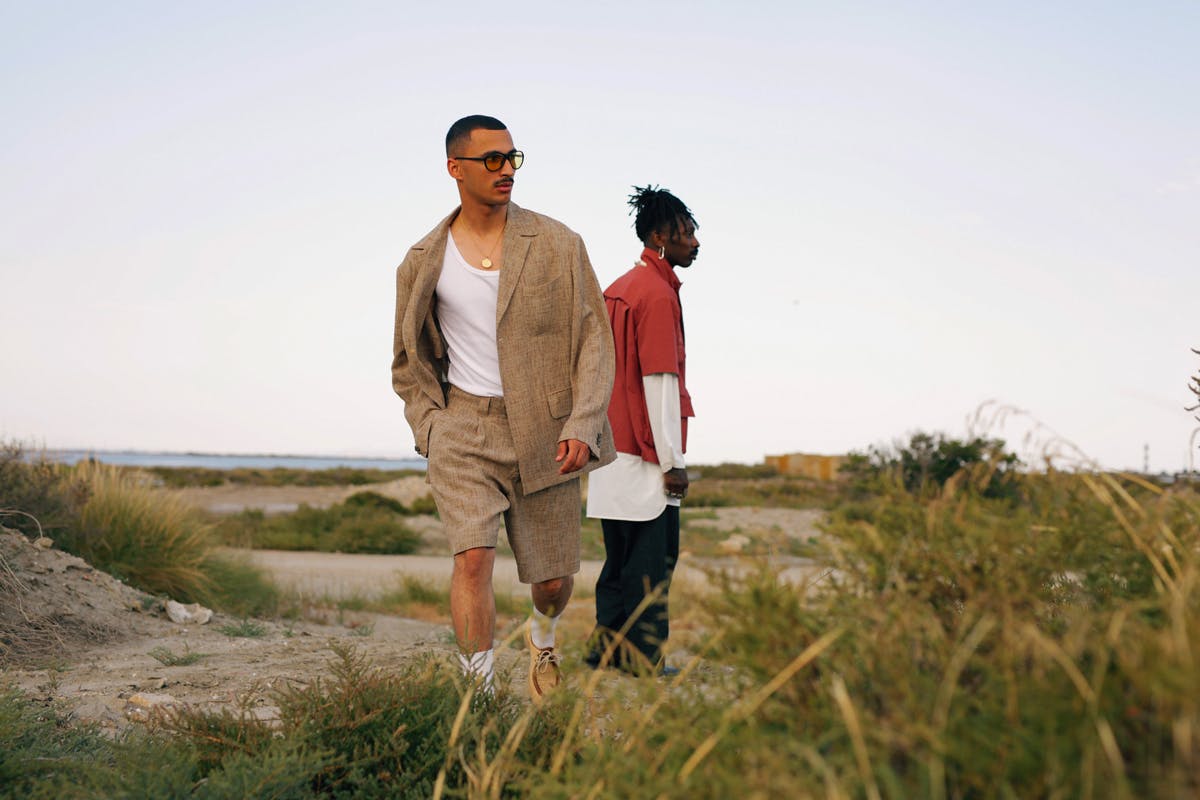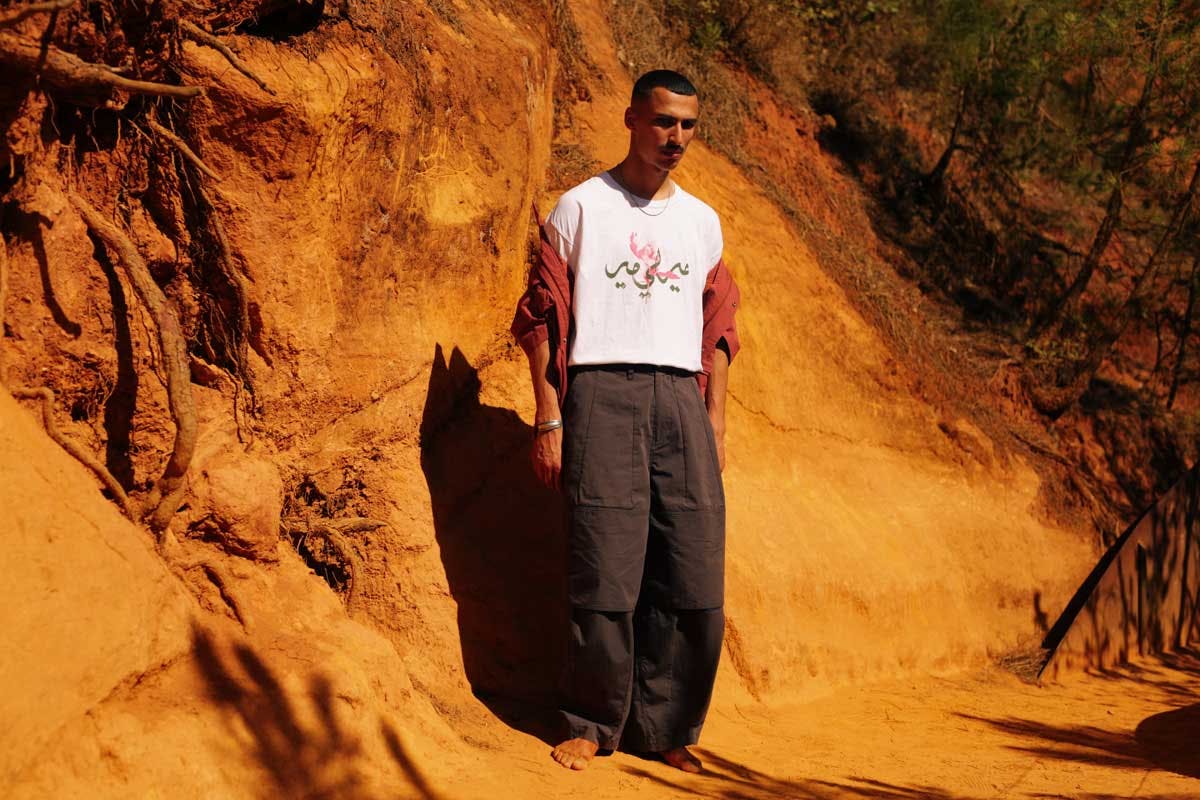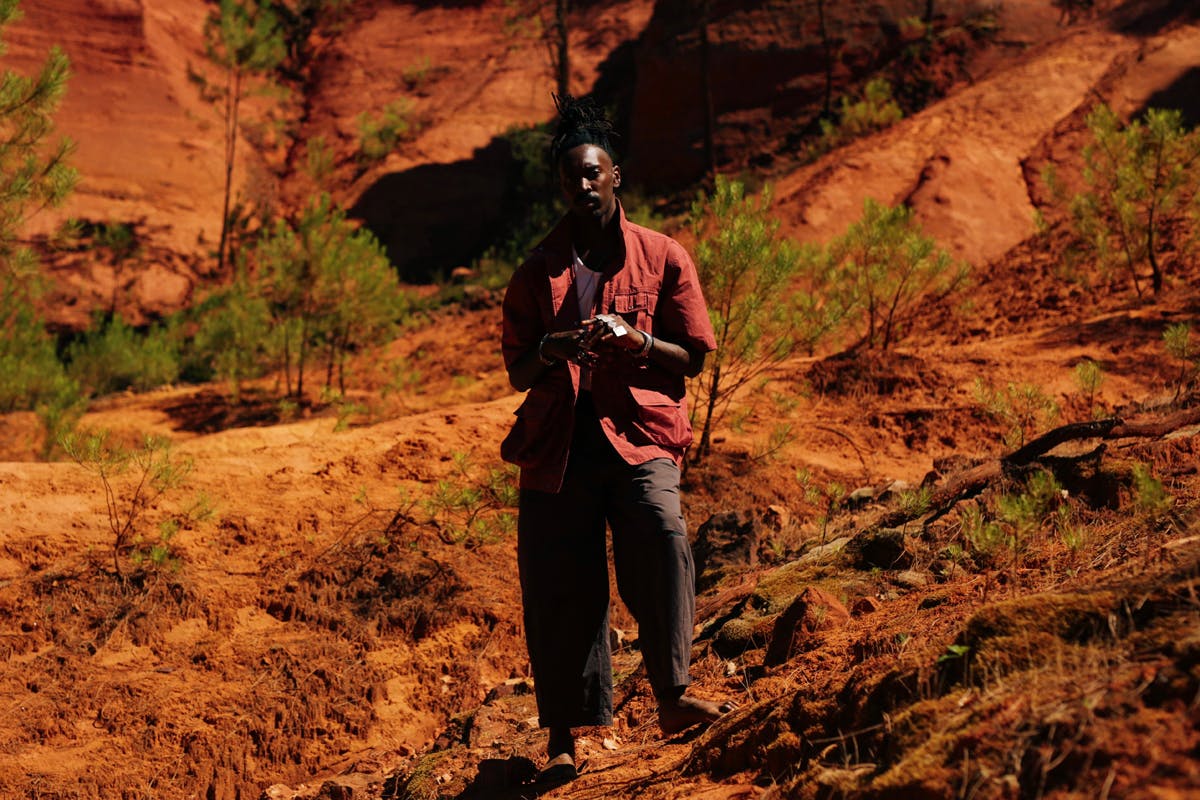 That's a lotta details for what could've been a basic layering piece but that's Merely Made for ya.
Inspired by the Saharan desert, SS22 delivers plenty of textural intrigue via mottled linen blazers and matching shorts, woven bucket hats, chambray poplin, and gradient-hued mesh, fleshing out oversized cardigans, vests, and kurta-style shirting that reaches down to the knees of the baggy shorts.
Merely Made also incorporates loads of militaristic garments into its designs, despite its peaceful ethos. There's something inherently appealing about seeing imperialistic cues transformed into billowing, comfort-first clothing; the contrast of a rigid aesthetic and easy apparel.
For SS22, Merely Made takes those army-inflected elements and runs with them, delivering huge cargo pants fitted with action pleats at the knee and patterned with desert camo, with loads of utilitarian details (this collection hardly lacks pockets).
It's all rolling out through a series of drops on Merely Made's website, with each refresh bringing new goods along with it.
Shop our favorite products